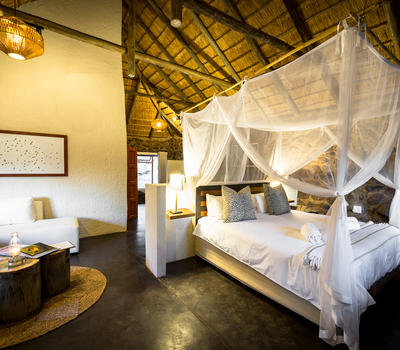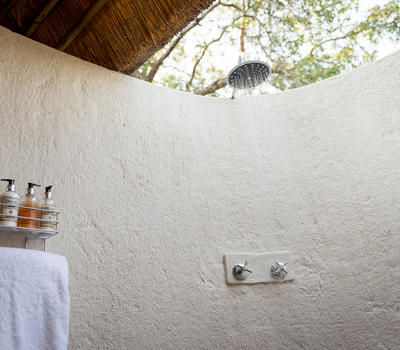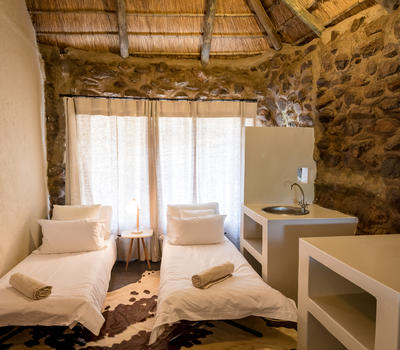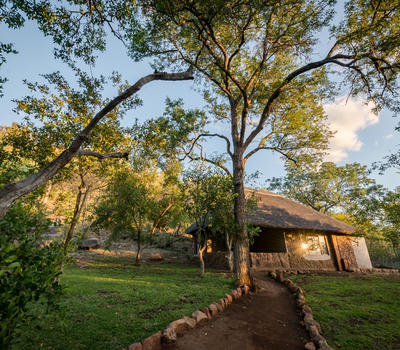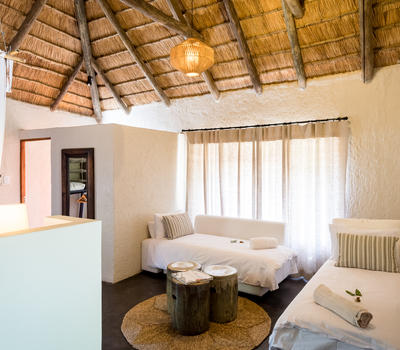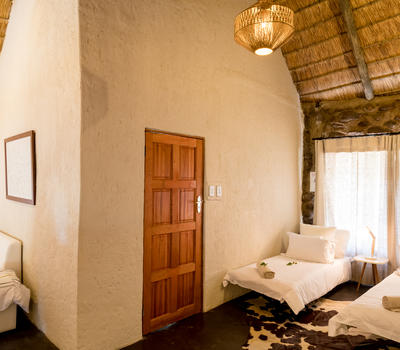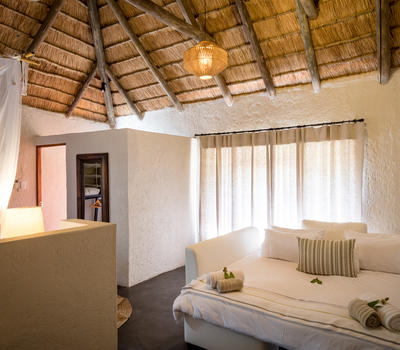 The Klipspringer chalet is the largest chalet and has an outdoor shower with en suite toilet. It sleeps 4 adults or 2 adults and 4 children. The bed configuration comprises a King size bed/converter, sleeper couch and 2 stretcher beds. This room is the first room you will see upon entering the property. The open plan chalet is ideal for family and has a view of the swimming pool, the wilderness and main lodge area in front.
Show More
Show Less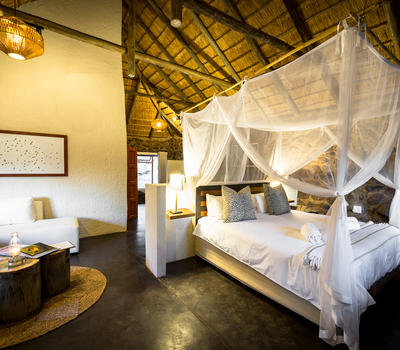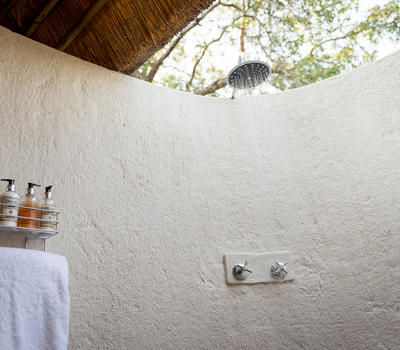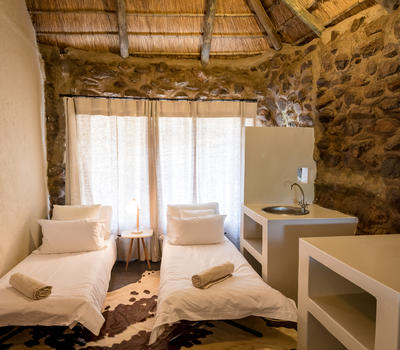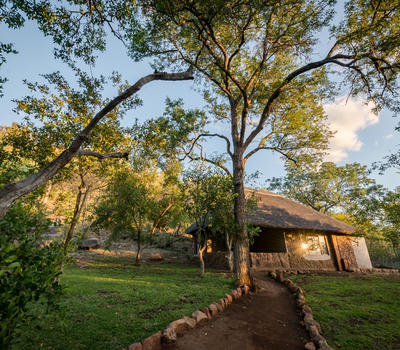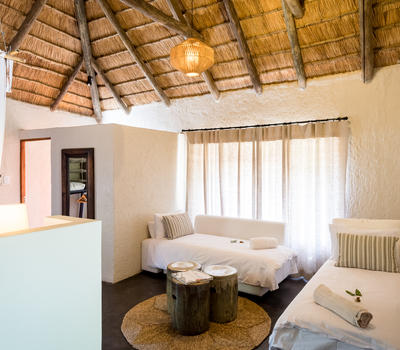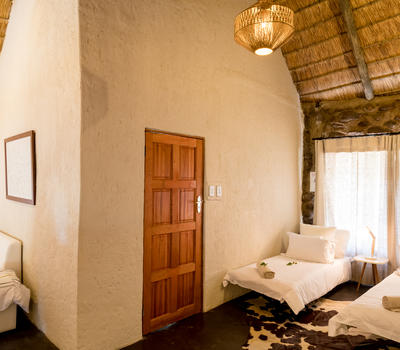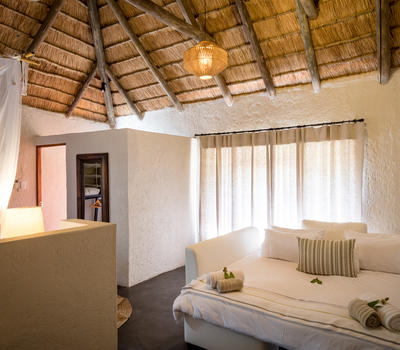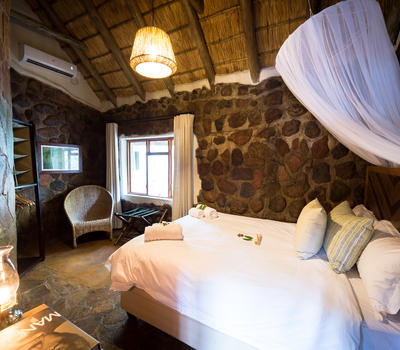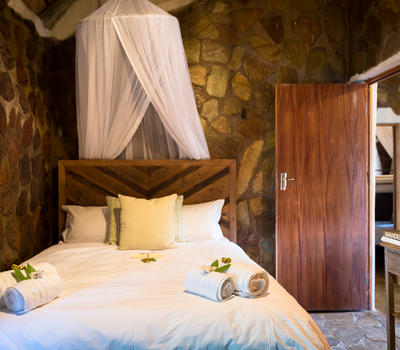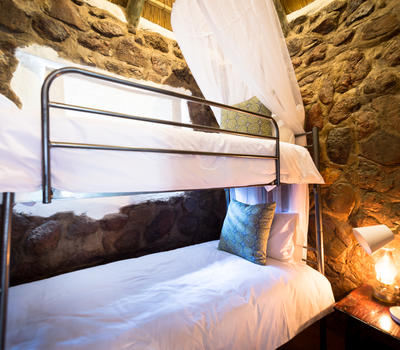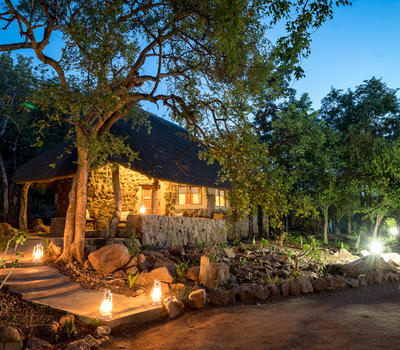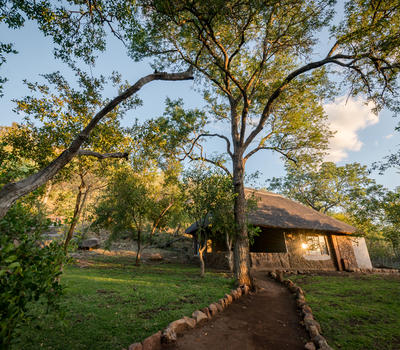 The Grysbok chalet is adjacent to Klipspringer. These room has two separate bedrooms with a large indoor shower and en suite bathroom. The main bedroom is perfect for 2 adults, and the smaller bedroom has bunk beds ideal for 2 children. The view is of the wilderness, pool and main area.
Show More
Show Less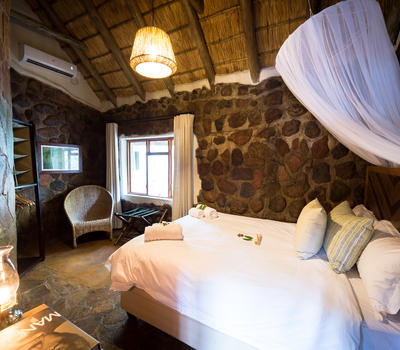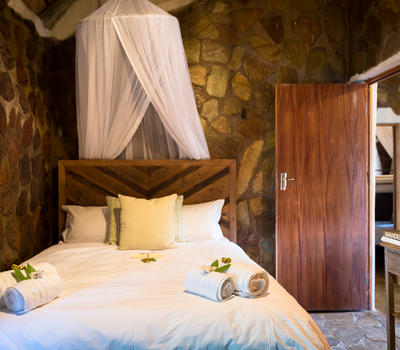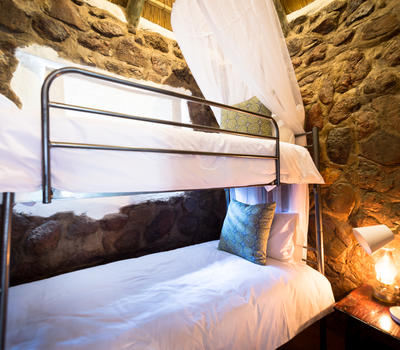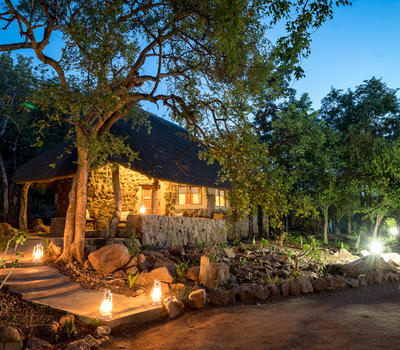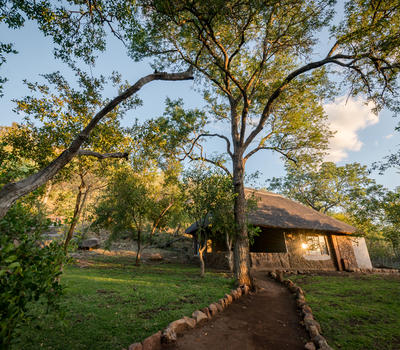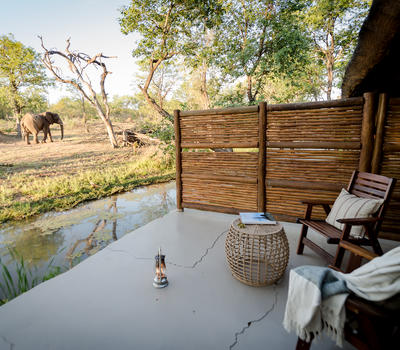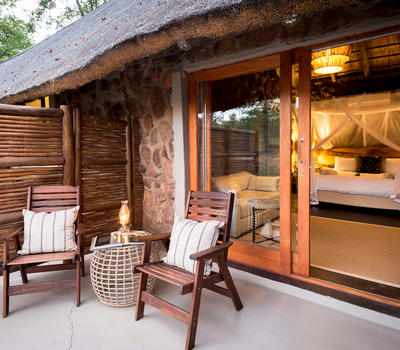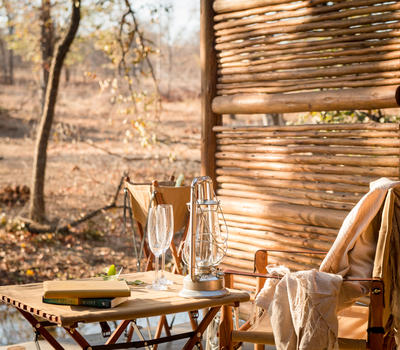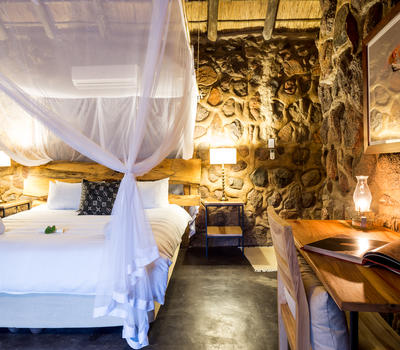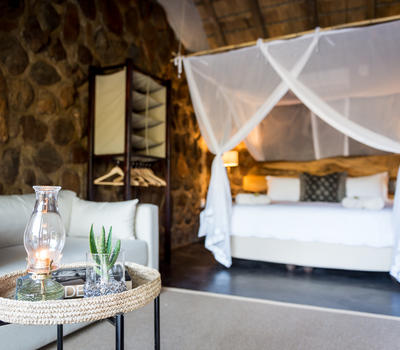 The Steenberg chalet has an expansive bathroom, main bedroom flowing through to a patio and a small enclave housing another bedroom. This chalet can sleep 3 people and has exquisite direct views of the waterhole. It adjoins the main area and is not a freestanding chalet like Klipspringer and Grysbok.
Show More
Show Less