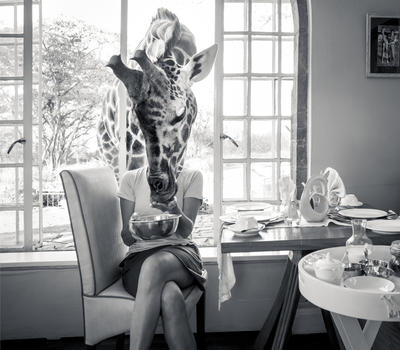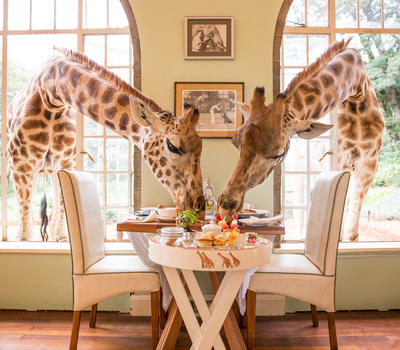 The most unique breakfast
Share your breakfast with the giraffe popping their heads through the window.
Show More
Show Less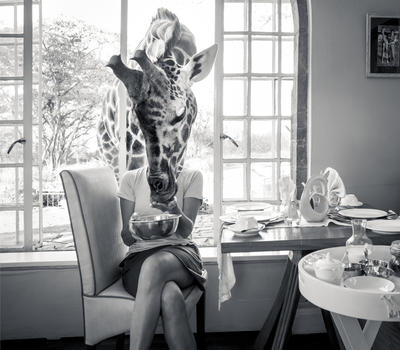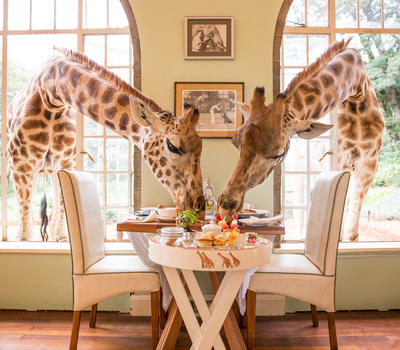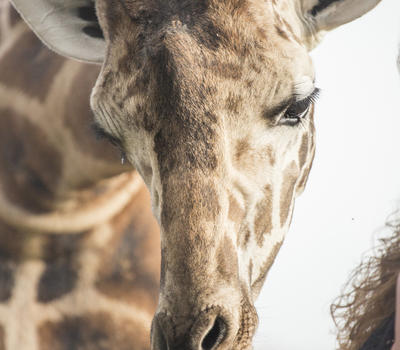 Included in your stay at the Manor is access to the AFEW Giraffe Centre, which is a gentle stroll across the front lawn of the house. The centre has some interesting back ground information on the rare Rothschild Giraffes and also a small nature trail that can be good for stretching your legs.
Show More
Show Less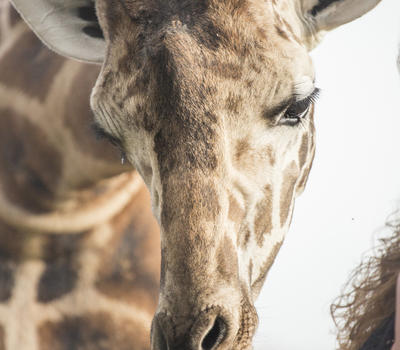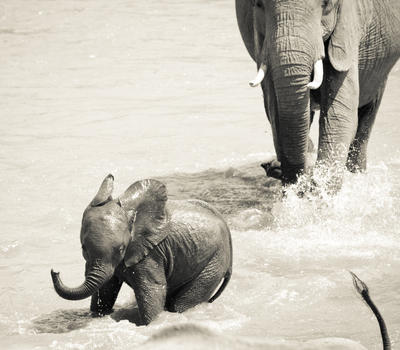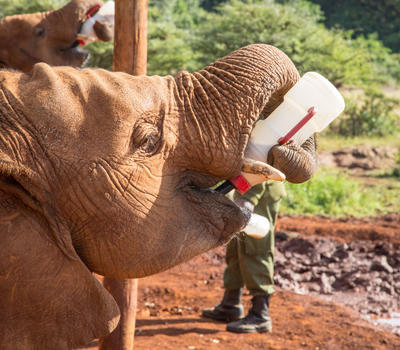 Visit the David Sheldrick Elephant Orphanage in Nairobi where you can adopt a baby elephant and see them feed from a bottle. You can adopt an elephant for US$ 50 (for two people) and visit them at 5 pm where you'll see your baby put to bed. Or you can go at 11 am when the orphanage is open to the general public and pay a US$ 7 donation. Both experiences are very special. Transfers from Giraffe Manor are included at no extra cost.
Show More
Show Less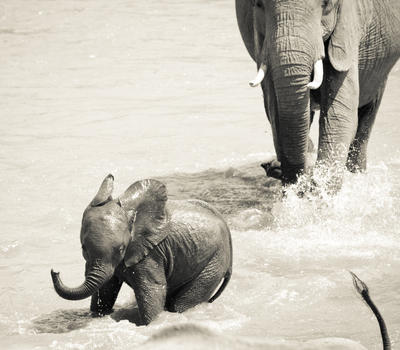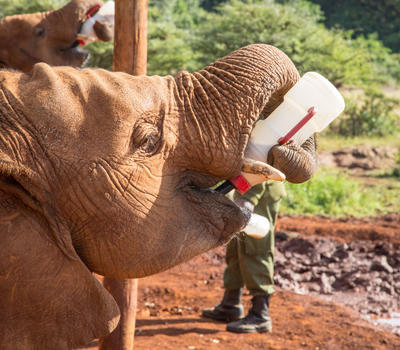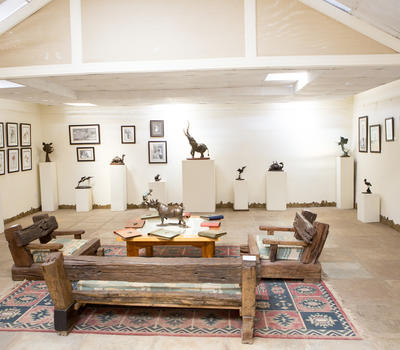 Karen Blixen and Nairobi National Museum
Step back in time at the Karen Blixen Museum. Once the farmhouse of Baroness Karen Blixen, the museum provides guided tours of the beautifully serene grounds and gives you a sense of the style of Karen Blixen's home with a number of original pieces of furniture still in place. Entrance into the museum is KES 800 or US$ 12. Open 9am to 6pm. Transfers from Giraffe Manor are included at no extra cost. & Visit the Nairobi National Museum for an education in Kenya's wonderfully rich heritage. After which you can enjoy the Museums botanical gardens and something to eat or drink from the restaurant/food hall. This activity takes up half a day. Transfers can be included in a half day hire of a vehicle and driver. Five hours costs US$ 180 – for anything less than five hours please ask for a quote as we can be flexible. An entry fee of KES 1200 or US$ 14 is payable directly to the museum. Open 8.30am to 7.30pm.
Show More
Show Less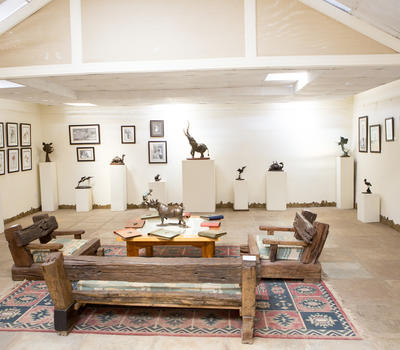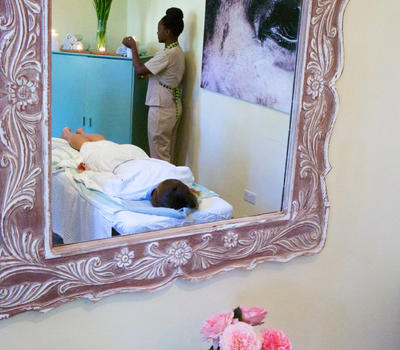 Our treatment room offers a selection of massage and beauty treatments designed to restore your body's natural balance and soothe away your stresses.
Show More
Show Less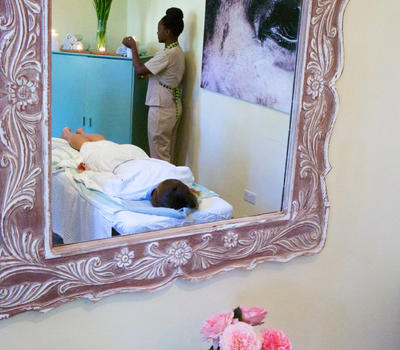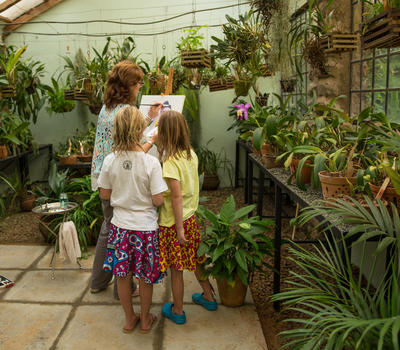 Painting in the orchid house
For the creative lot, head to the orchid house and make use of our easel, canvas and paints.
Show More
Show Less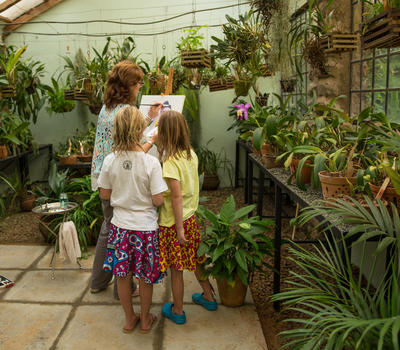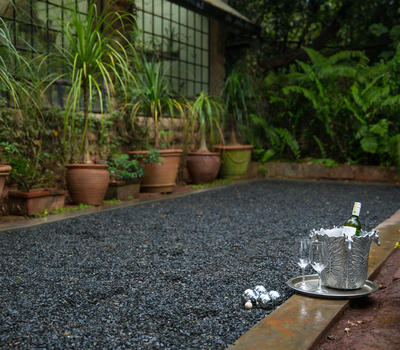 Boules and croquet are on hand at Giraffe Manor and kids can dodge the resident warthogs while challenging each other to a few rounds of these classic garden games.
Show More
Show Less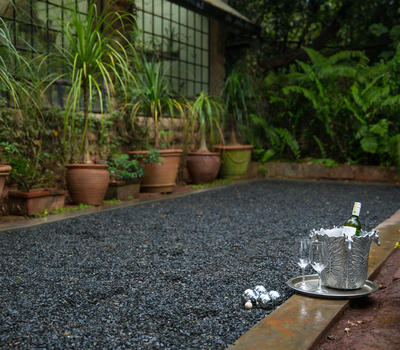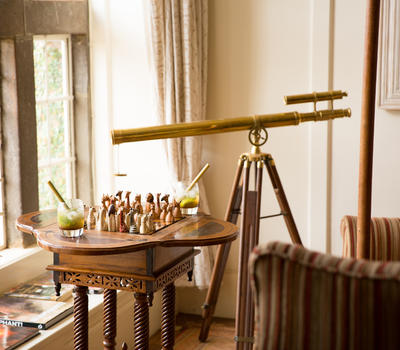 Snuggle up inside next to the fire in the evening and sip on a zingy dawa whilst settling down for a game of chess.
Show More
Show Less