Wilderness Desert Rhino Camp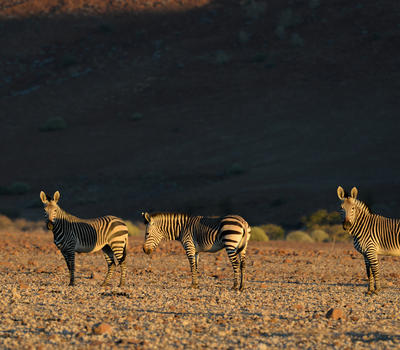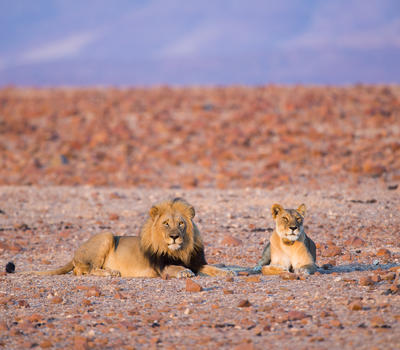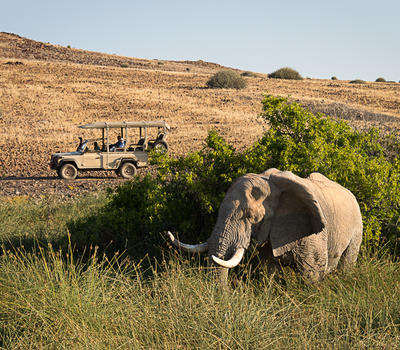 Wilderness Desert Rhino Camp – Nature Drives
Nature drives showcase the magnitude of the landscape and offer the best possibilities of seeing desert-adapted wildlife including rhino, elephant, giraffe, antelope, zebra – and possibly even the area's predators.
Show More
Show Less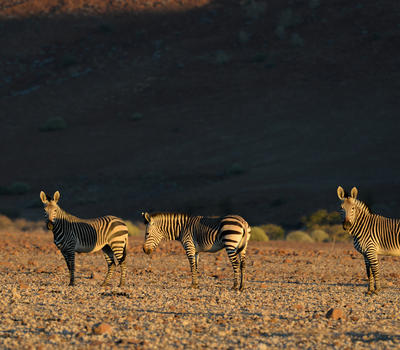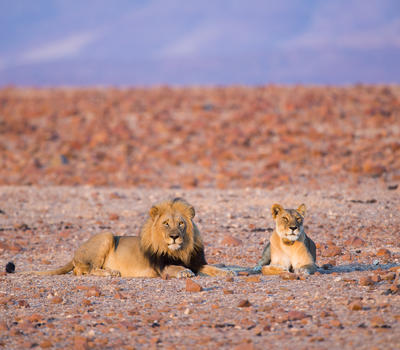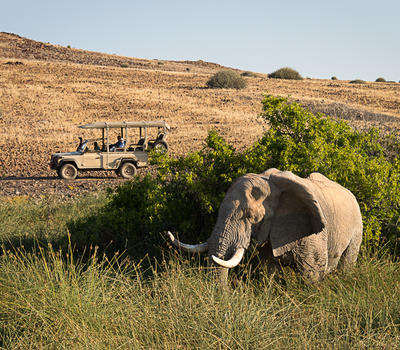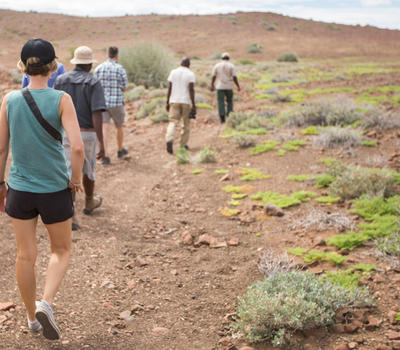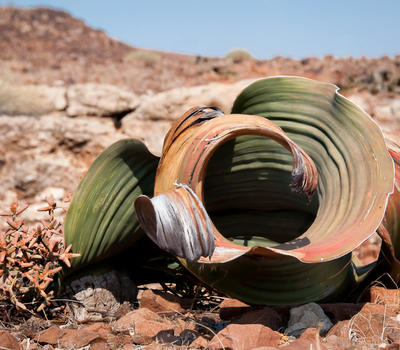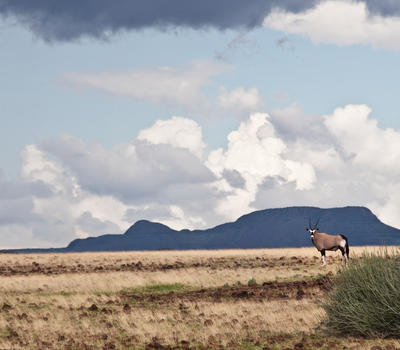 Wilderness Desert Rhino Camp – Guided Nature Walks *
Learn more about the lesser-known flora and fauna that survive in this incredibly harsh environment. Adaptation is a necessity for desert wildlife and walking through this arid environment offers unique insights on this phenomenon. Marvel at the miracles that withstand this seemingly inhospitable landscape.
* Weather permitting and subject to the availability of a qualified walking guide.
Show More
Show Less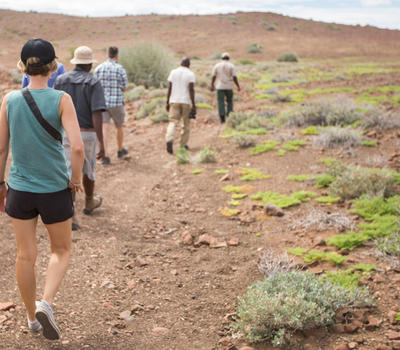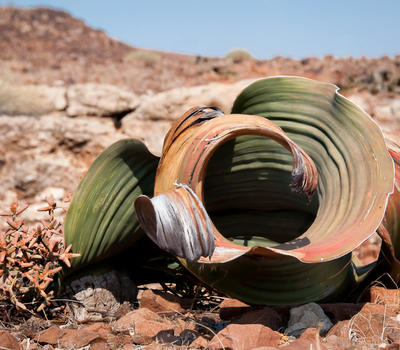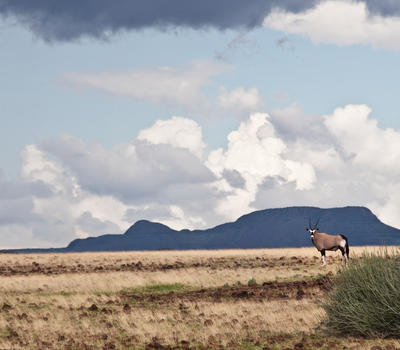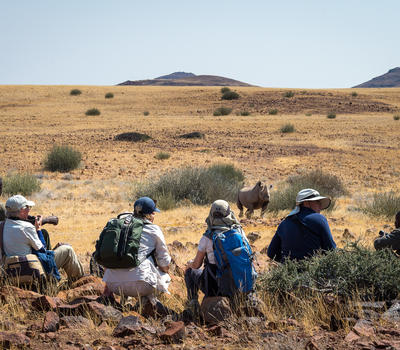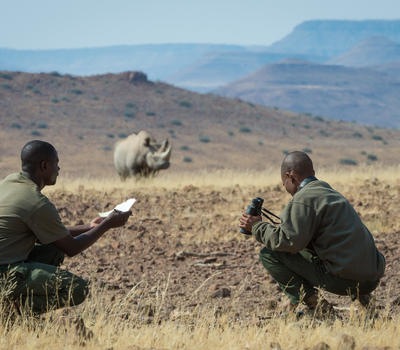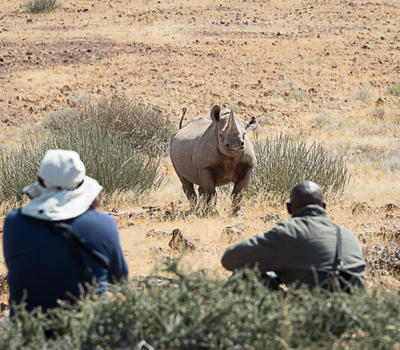 Wilderness Desert Rhino Camp – Rhino Tracking On Foot & By Vehicle *
Typically set out in the morning by vehicle, following behind the Save the Rhino (SRT) monitors as they track one of their charges – the desert-adapted black rhino. Due to the vast terrain, long distances can be covered, with other wildlife to be seen along the way. Once a rhino has been located, tracking by foot can take place depending on the position and/or location of the rhino. It is impossible to feel anything other than amazingly fortunate when in the company of such incredible Perissodactyla.
* Note: Rhino tracking remains the key focus and purpose at Wilderness Desert Rhino Camp, a standard activity included on a FI rate basis and available to all guests.
Show More
Show Less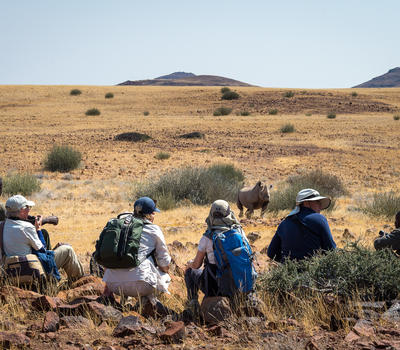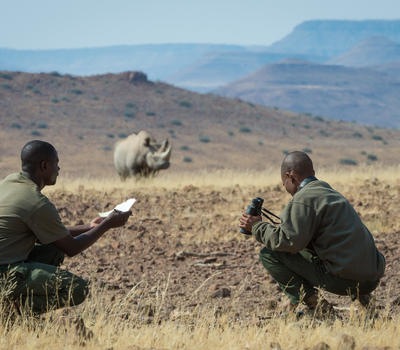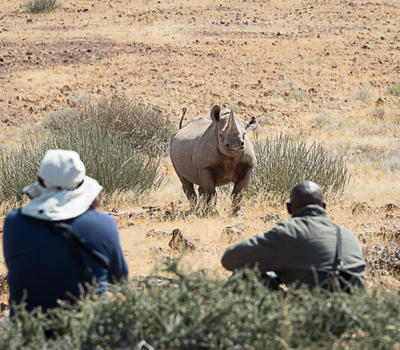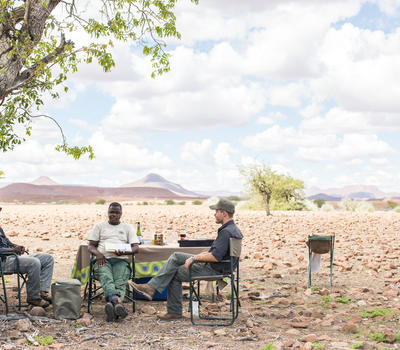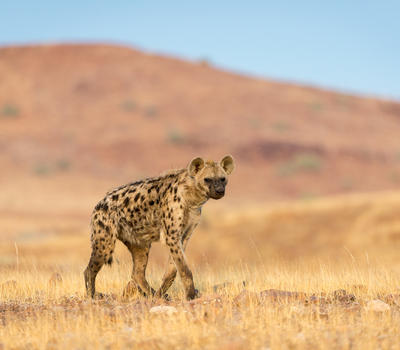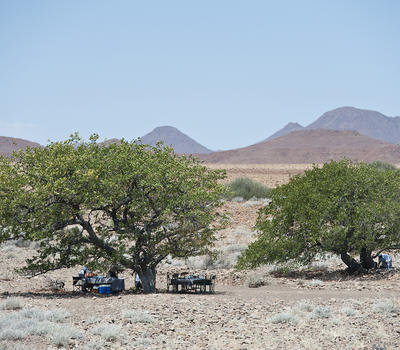 Wilderness Desert Rhino Camp – Full Day Outings With Picnic Lunch
Travel amongst rolling, rocky hills with scattered euphorbia, ancient welwitschia plants, scrubby vegetation, and isolated clumps of trees through the 450 000-hectare (1 111 974-acre) Palmwag Concession and search out the fascinating desert-adapted wildlife of the region.
Show More
Show Less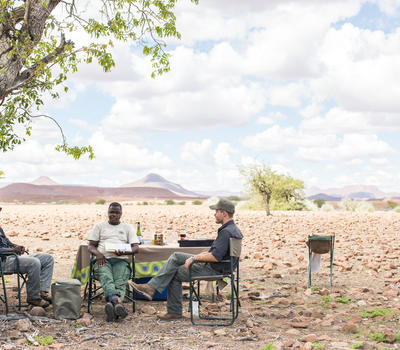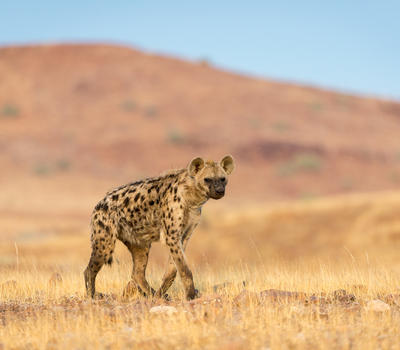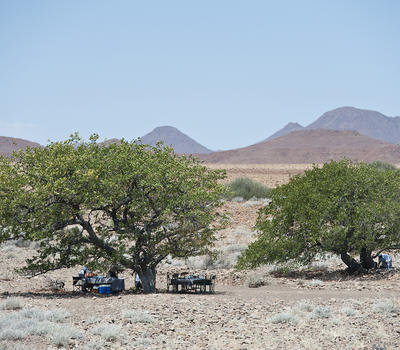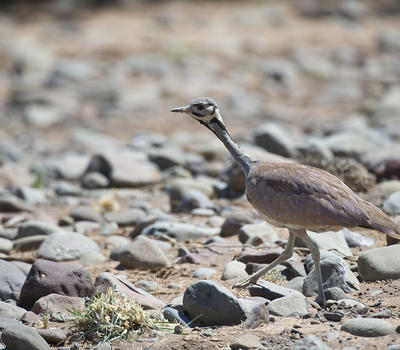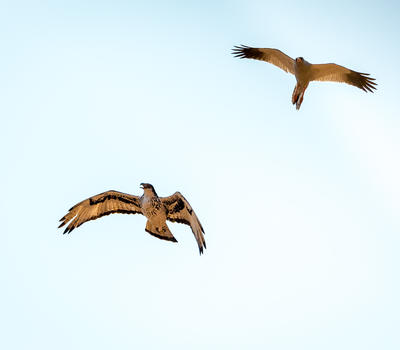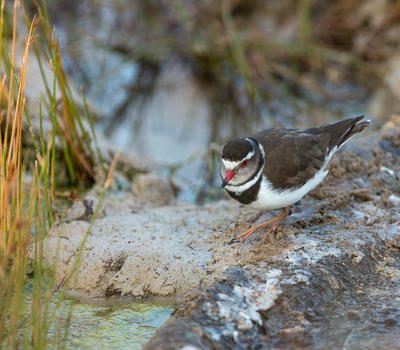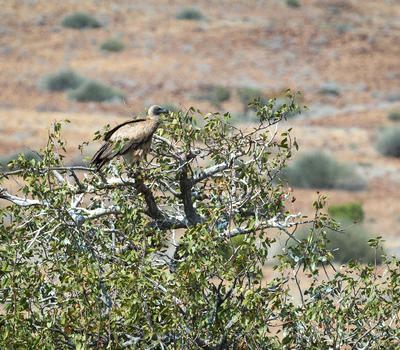 Wilderness Desert Rhino Camp – Birding
Birding enthusiasts are sure to enjoy the diverse avifauna found in the Palmwag Concession. Key species to look out for include Rüppell's korhaan, Benguela long-billed lark and possibly even Herero chat with some focused searching. Verreauxs' eagle are often sighted above the rocky hillsides.
Show More
Show Less