Elewana Sand River Masai Mara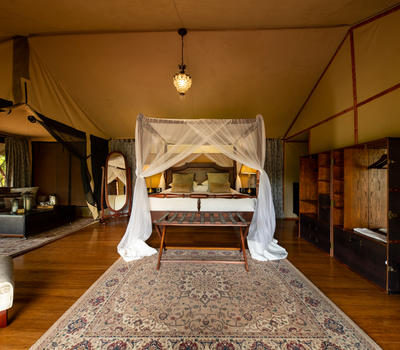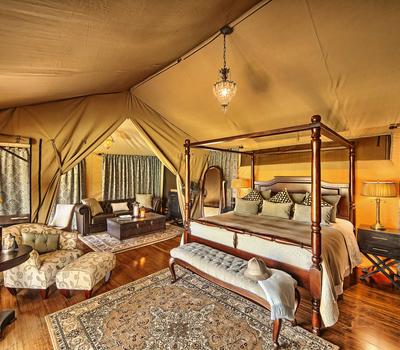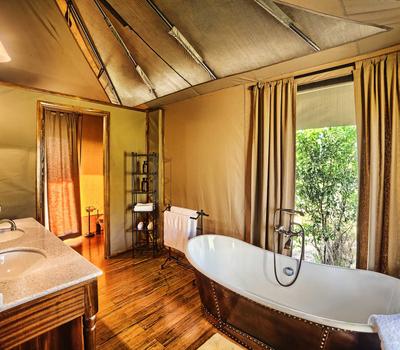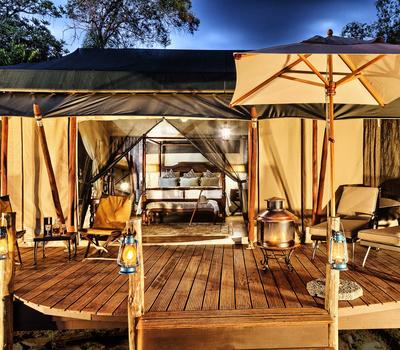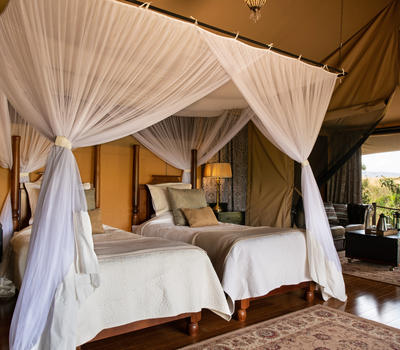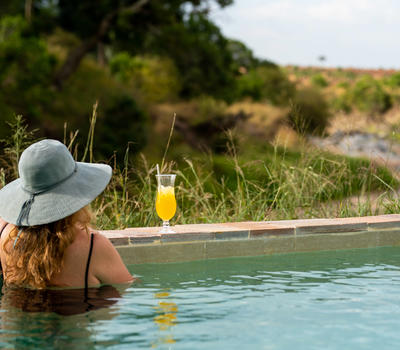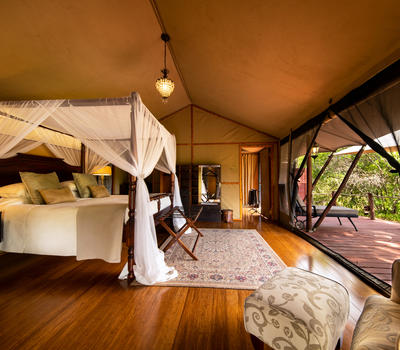 Elewana Sand River Masai Mara has 16 luxury tented accommodations divided into two separate but adjoining campsites of 10 and 6 tents. Each "camp" possesses its own designated dining and public areas, thereby creating an increased sense of exclusivity and privacy.
The interior fixtures and furnishings mirror this period perfectly, reminding all who visit of those countless Hollywood movies that have paid homage to a classic era of African adventure.
There are 4 twin and 11 double tents.
Show More
Show Less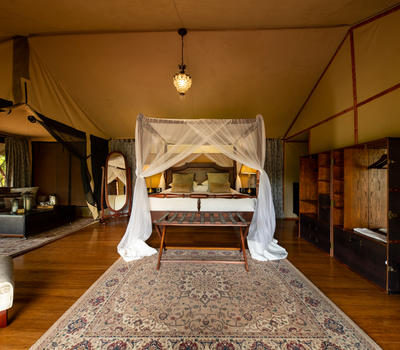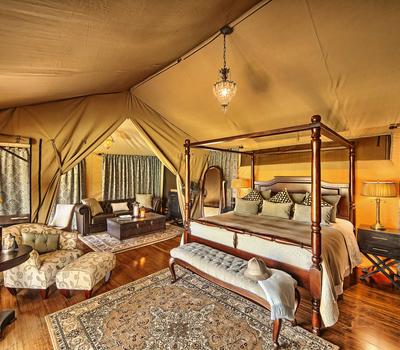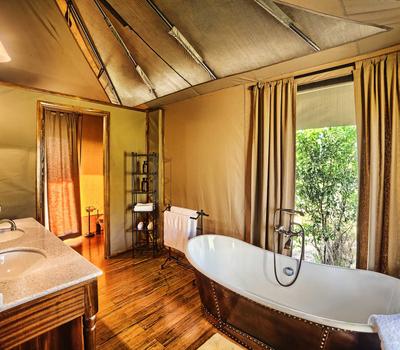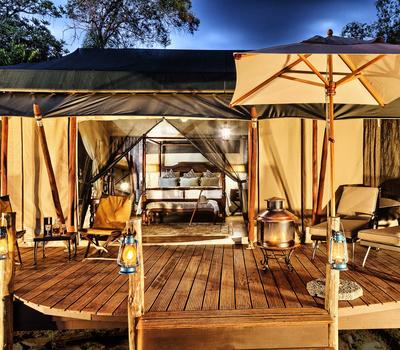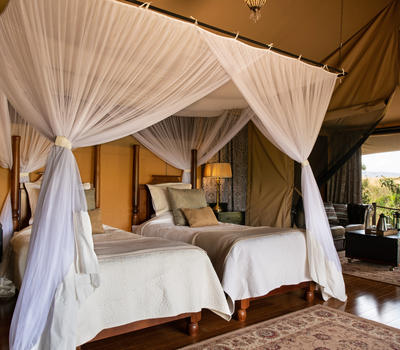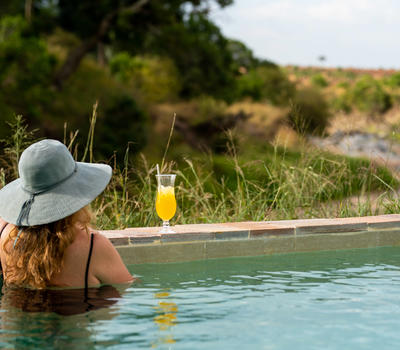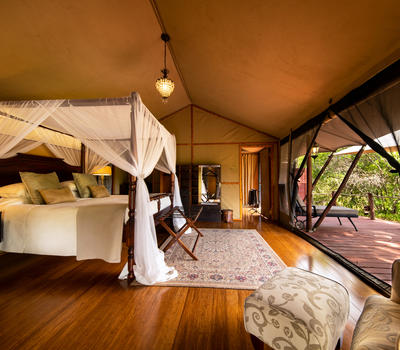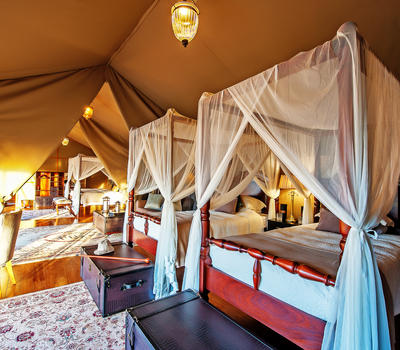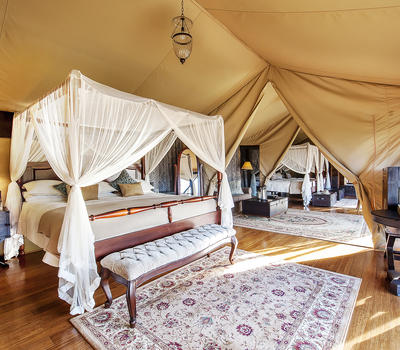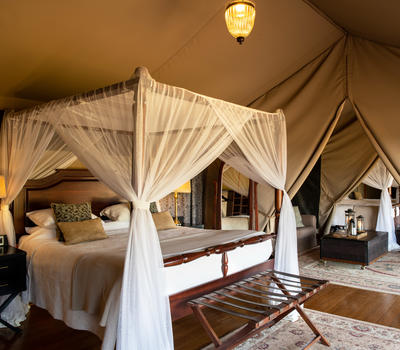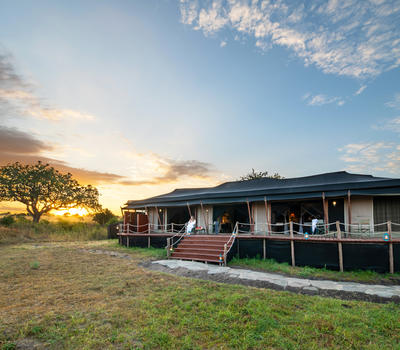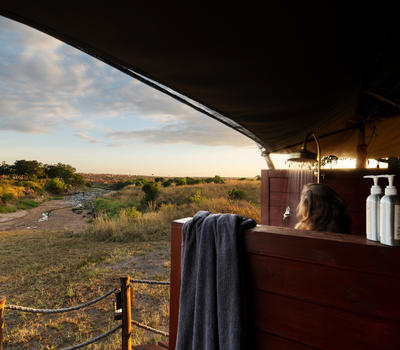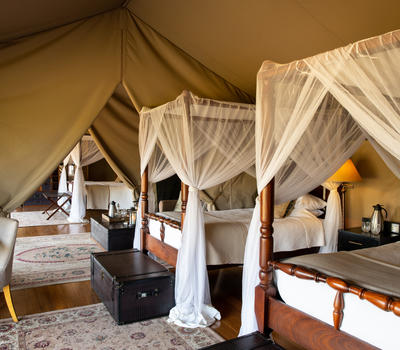 An expansive Family Tent comprises of double and twin ensuite rooms adjoined by a lounger area. The family tent enjoys views over the Sand River.
Show More
Show Less