Hoanib Skeleton Coast Camp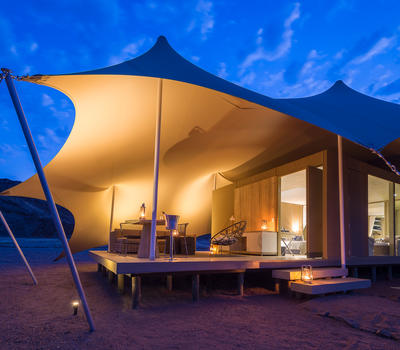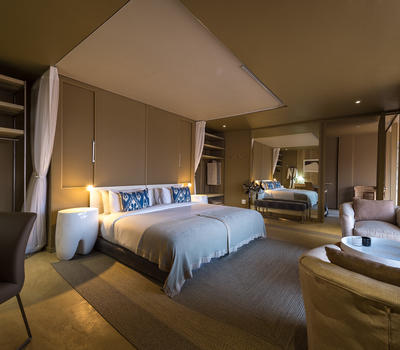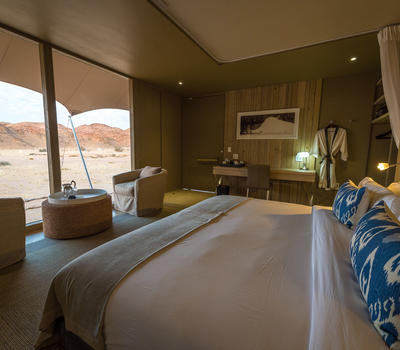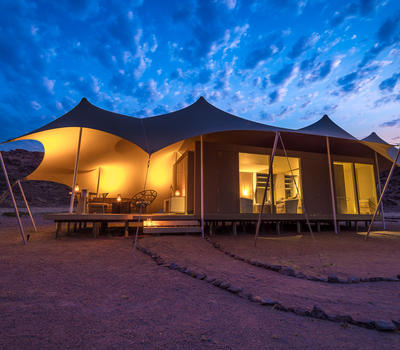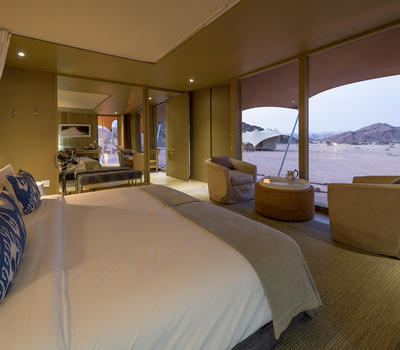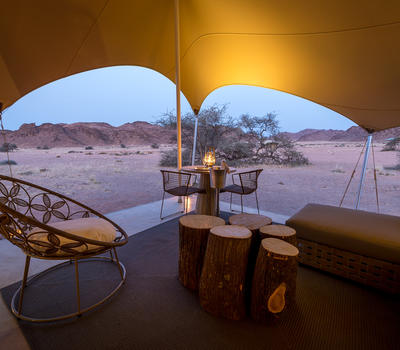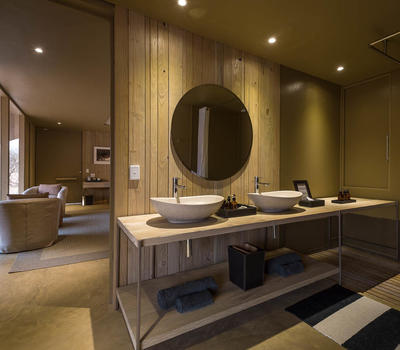 The camp comprises eight well-insulated tents with free flow stretch canvas roofing, and floating concrete foundation on stilts - with en-suite facilities. Sandy pathways on the ground link all the tents through to the main area.
Show More
Show Less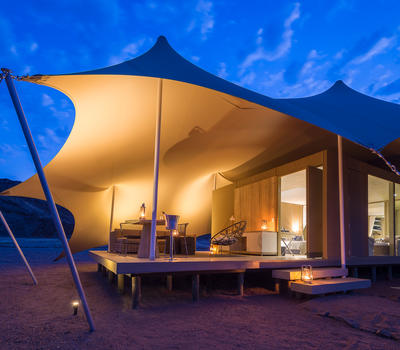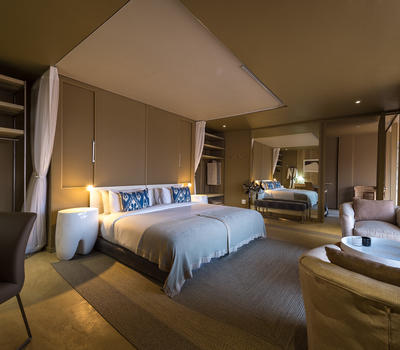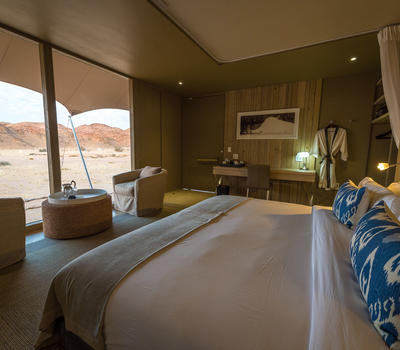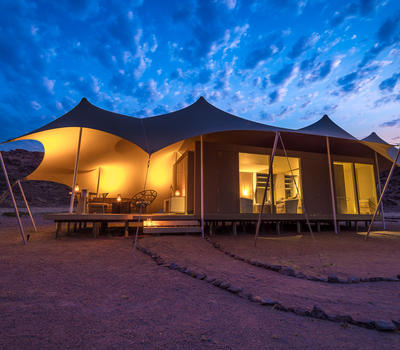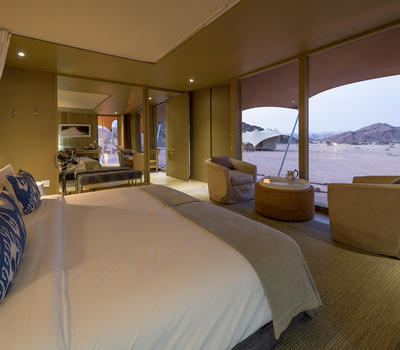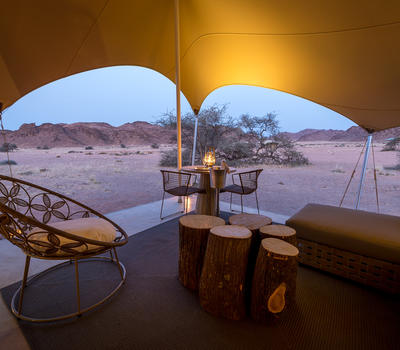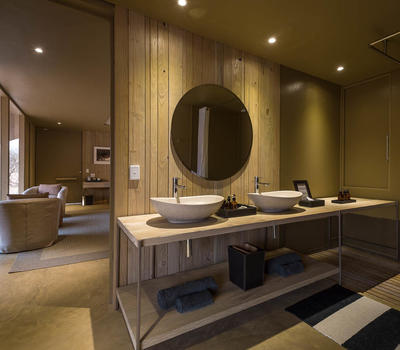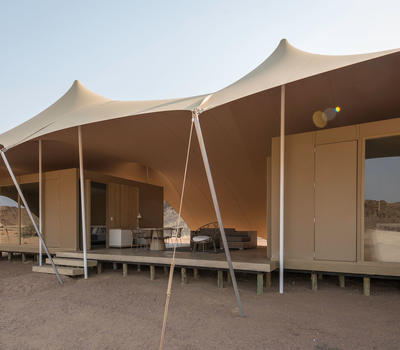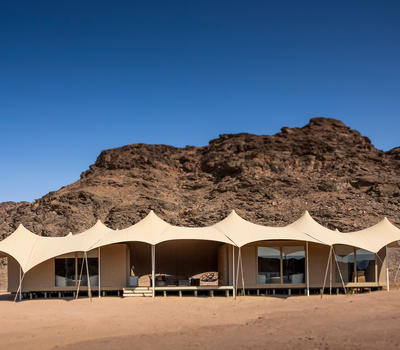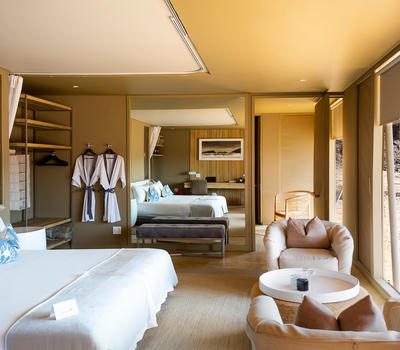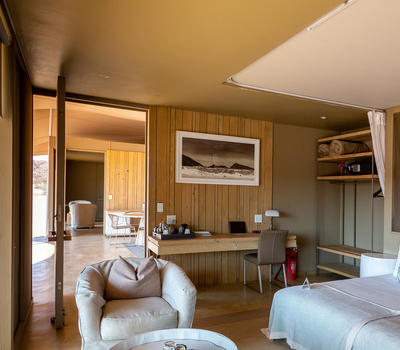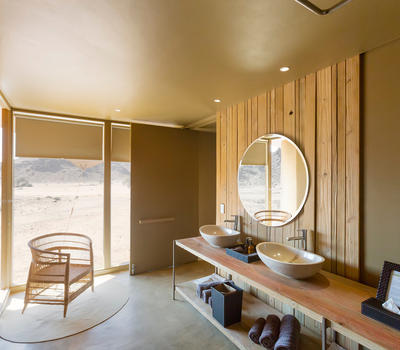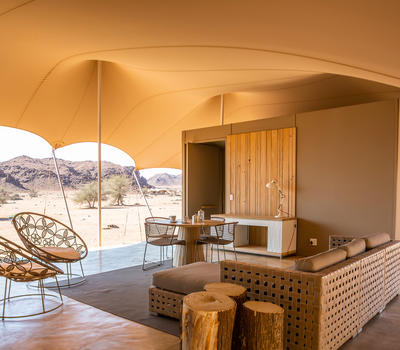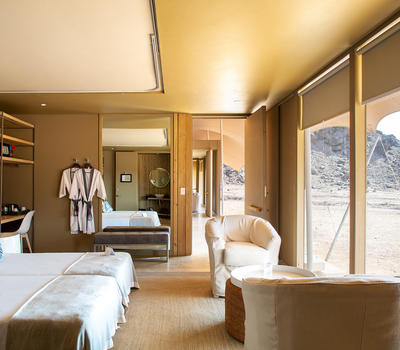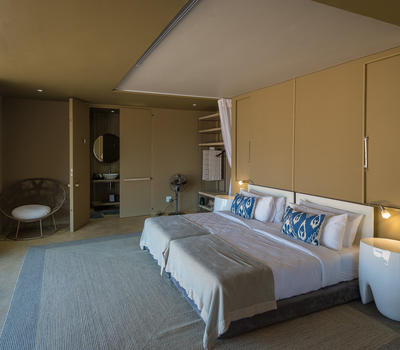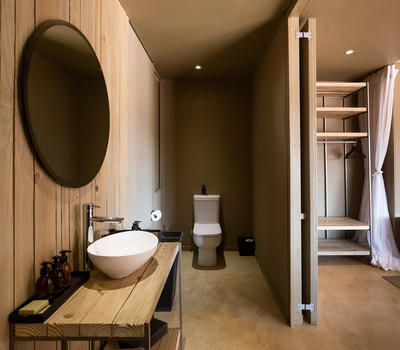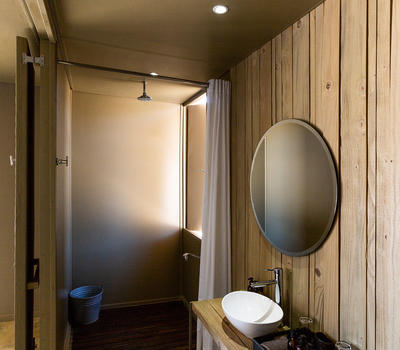 There is one family unit consisting of two bedrooms, each with two three quarter beds per bedroom, and own en-suite facilities. Separate entrances lead to each bedroom, while a shared outdoor deck and outdoor seating area connects both units.
Show More
Show Less