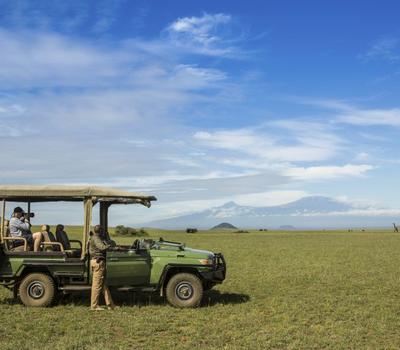 Game Drives (Day and Night)
Strong populations of wildlife find their habitat in and around the ol Donyo Lodge environs. While the "Big Five" are here - rhino, elephant, lion, leopard and buffalo - they are often elusive; however, cheetah, fringe-eared oryx, gerenuk, and giraffe make for frequent viewing. Guests are able to track wildlife by open game drive vehicles, as well as by foot, or horseback (described below). The best times to be out are from first light for the morning drive, and from 4-4:30pm for the afternoon drives. These are the times when most of the action is likely to happen. Night drives give you the opportunity to discover a range of unusual and nocturnal animals and view the breathtaking African stars. These drives commence after dinner service at approximately 9:30pm. Please remember that the vehicles are open and it can be quite chilly in the early mornings and evenings, so take very warm clothing with you on your drives. There are also shukha (blankets) and lined ponchos provided in the vehicles if you get cold while out.
Show More
Show Less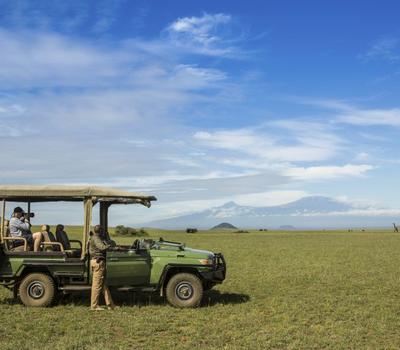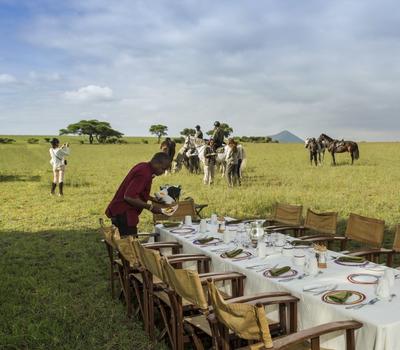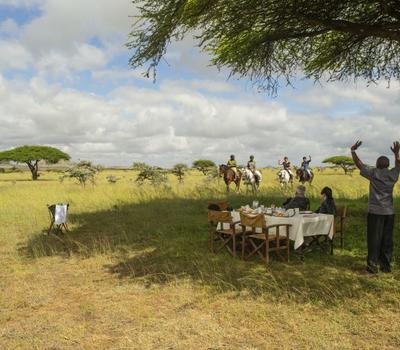 Horseback game viewing is unique because a person on a horse is perceived by animals to be different to a person on foot or in a vehicle, often resulting in a more intimate experience. There are horses and rides to suit all levels of experience and both English and South African saddles are available. It is compulsory to wear helmets for safety and insurance purposes. Every rider wanting to do a ride above novice level will need to take an arena test simply to see if they are suited more to intermediate or advanced riding. We do encourage everyone to give riding a try – even complete beginners – because it is quite a memorable and unique way to see wildlife and the landscape. There are morning or afternoon rides available (maximum 4 hours).
Show More
Show Less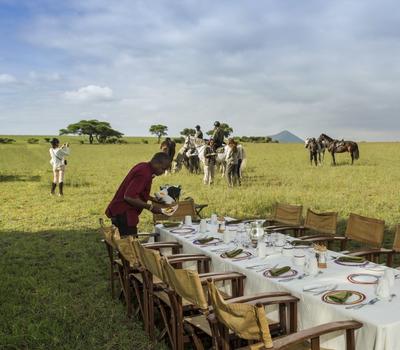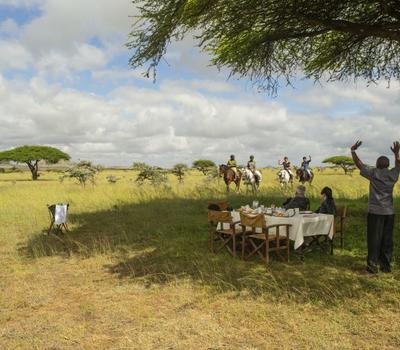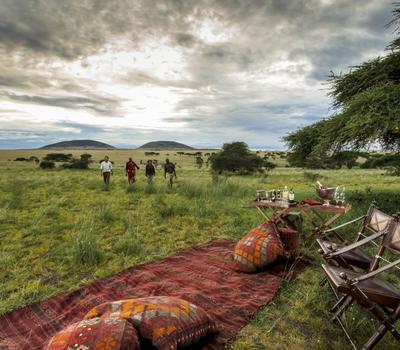 Another huge benefit of staying outside national parks is that here we are allowed to appreciate the stunning landscape around us on foot, peacefully without the noise of engines. The Chyulu Hills were designed for walking and hiking. We highly recommend this unforgettable experience. Our resident tracker will accompany you and your guide and will carry a firearm. Your guide and the lodge managers will be able to suggest different walks depending on fitness and your interests, such as birding, spelunking, or exploring the plains. Each is a voyage of discovery unveiling secrets of the bush, wildlife movements, medicinal plants and uniquely adapted flora and fauna. Wear good walking shoes, a hat and camouflage coloured clothing so as not to alarm the wildlife, and take binoculars. Your guide will have water for you.
Show More
Show Less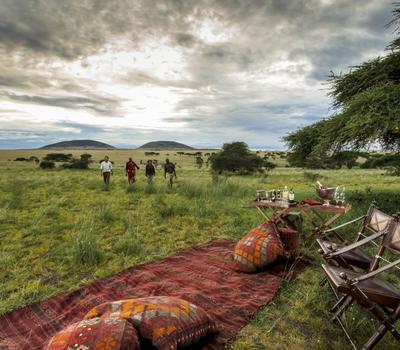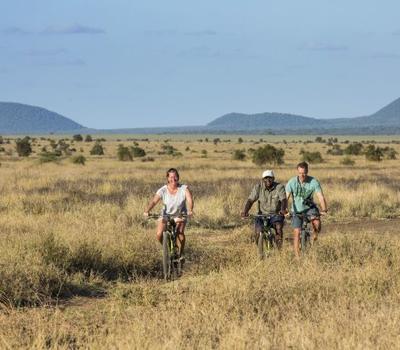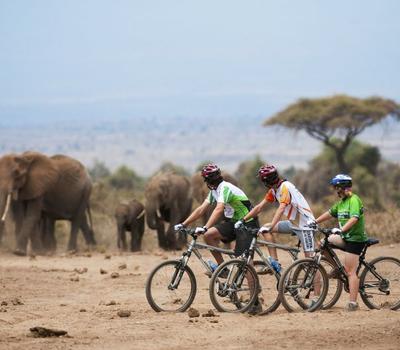 This is a good opportunity to exercise but also another way of viewing the landscape and wildlife in the area. We recommend cycling during the cooler hours of the day, either in the early morning or late afternoon. Cycling usually takes place on the plains heading toward the kopje or el Mau.
Show More
Show Less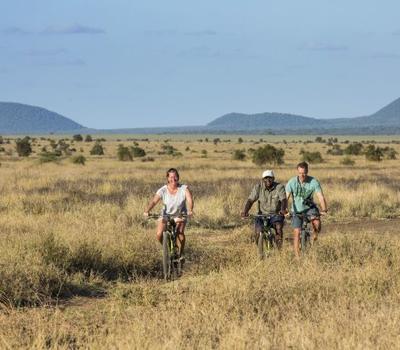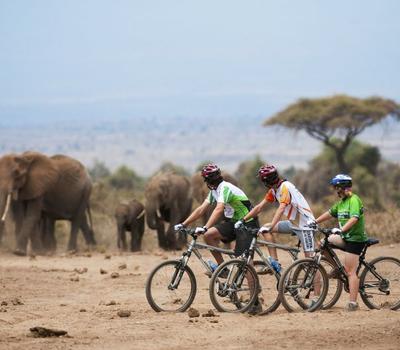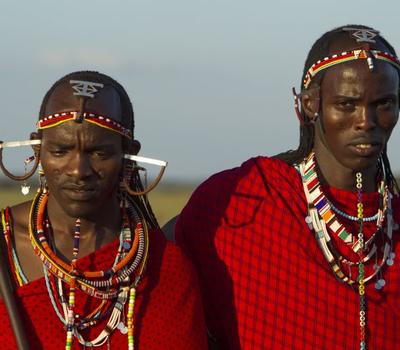 Maasai Village and School Visits
The Maasai of the Mbirikani Group Ranch are as natural a part of the area as the wildlife and have a close parternship with the lodge. Guests are able to visit the Maasai villages on the ranch, without a sense of voyeurism. It is an authentic experience, giving guests insight into the culture and traditions of the Maasai.
The Maasai community is 90 minutes drive from the lodge, allowing for a lovely game drive on the way, and perhaps a picnic lunch en route. If the village is willing to have visitors (we must ask at the time), then it is a lovely day trip. It costs US$20 per person and that goes directly back into the village to support their children's education.
Photography is not a problem, although it is always polite to ask first. Generally the women in this group enjoy having their pictures taken and being able to see the images on the camera screens.
There will be plenty of traditionally crafted jewelry items for sale during your visit to the village, all of which are made by the women who live there. So if you are interested in shopping, we recommend
hat you take plenty of money with you, as it is better to have too much than too little. However, you will be under no pressure to buy anything while you are there if you don't want to.
Show More
Show Less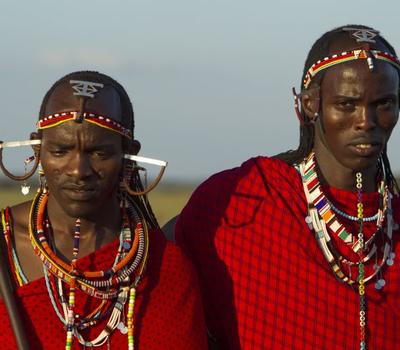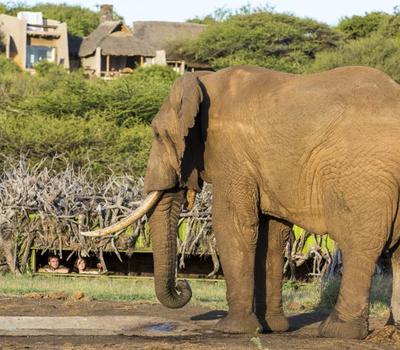 Just below the lodge's main area is our famous 'log-pile' hide named as such because if its elaborate and impressive interwoven construction. A short walk with a cool drink in hand, and you've arrived at a secret shaded spot from which to view the many mammals that come in for a drink. This is a tremendous experience, especially during the midday siesta.
Show More
Show Less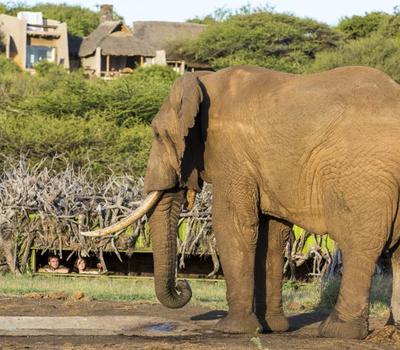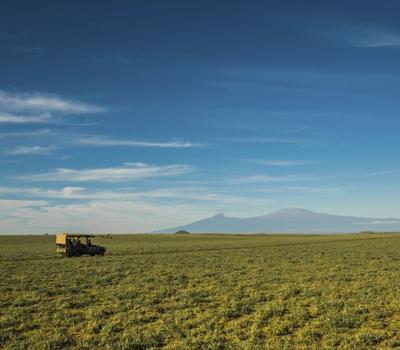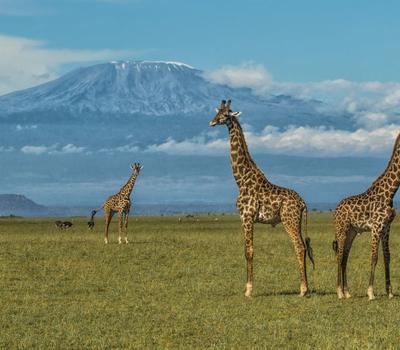 Amboseli National Park Day Trip
Our proximity to Amboseli National Park gives the opportunity for full day excursions to the park. Guests depart the lodge after breakfast for a leisurely drive across the plains and through small villages. We usually arrive at the park in the mid-morning and depart in the mid-afternoon (with a picnic lunch and a full selection of drinks). We have selected this time of day as it coincides with the time when the guests from the other nearby larger lodges are on siesta, and vehicle density is at its lowest. This is also the time when the elephant and plains game congregate around the waterways and marshes in high density. This excursion can only be guaranteed in advance, please book it at the time of reservation and is subject to additional cost.
Show More
Show Less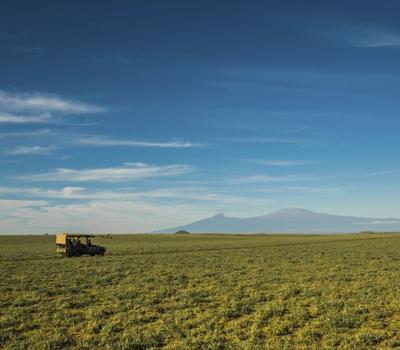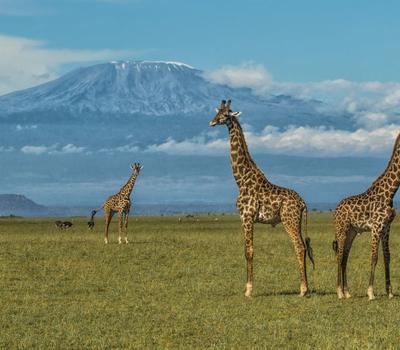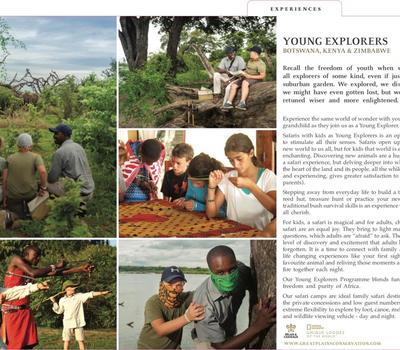 ol Donyo Lodge is the ultimate family safari destination. The Young Explorers program is designed to enhance both a child and a family's overall safari, weaving themes of conservation and culture into each fun activity with the intention of giving children tangible examples and moments to bring back to their peer group. The future of conservation is, after all, in the hands of these young ambassadors.
We offer a full range of activities from bush survival skills including making sling shots, bows and arrows and creating fire using tradition Maasai techniques, to watercolor painting and so much more.
Show More
Show Less