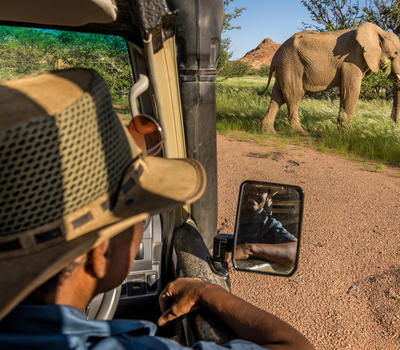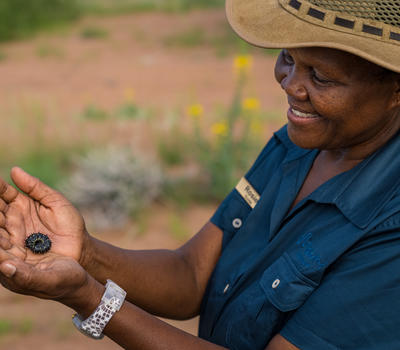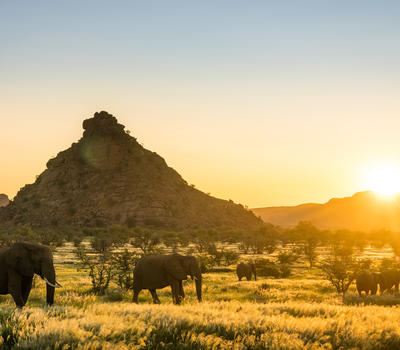 Explore this ancient and arid landscape with your guide on the Nature Drive. Departing early in the morning, the guide will show you that this harsh, dry environment is alive with desert-adapted flora and fauna, and perhaps, if lucky, discover the desert-adapted elephant.
Usually departs at 06h30 and will go out for +/- 4 – 6 hours.
Drinks & snacks are included.
Show More
Show Less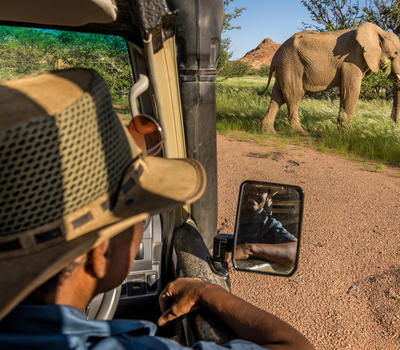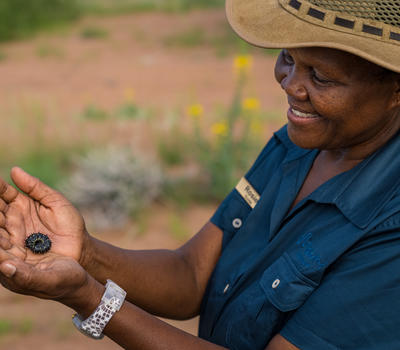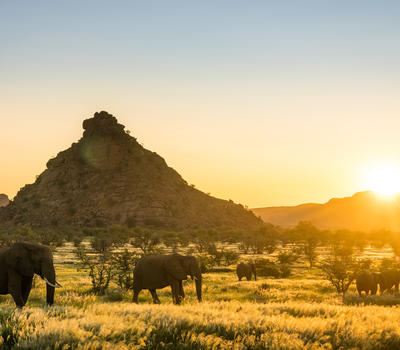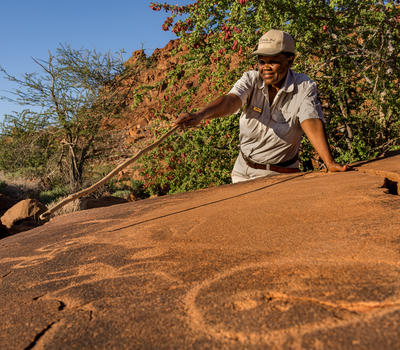 Twyfelfontein, Burnt Mountain and Organ Pipes
Departing mid-afternoon your guide will take you to explore this diverse landscape of ancient Damaraland, filled with geological wonders and other surprises.
Learn about the fascinating geological formations of Burnt Mountain and the Organ Pipes, and discover Namibia's first UNESCO World Heritage Site, Twyfelfontein - known for being one of the largest and oldest collections of San rock art engravings in the world!
Usually departs at 15h00 and will last for +/-2 hours. along with seeing Burnt Mountain and the Organ Pipes.
Show More
Show Less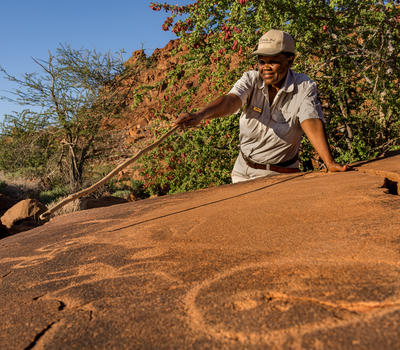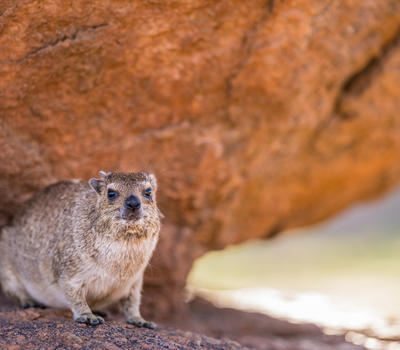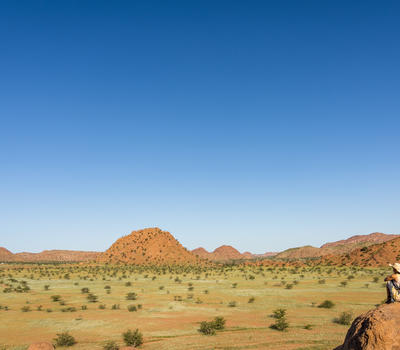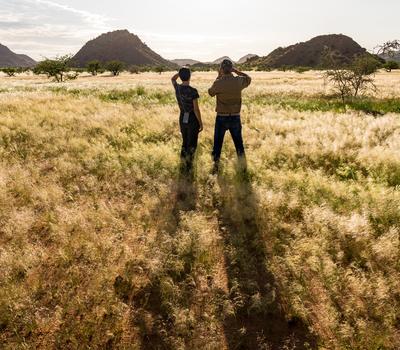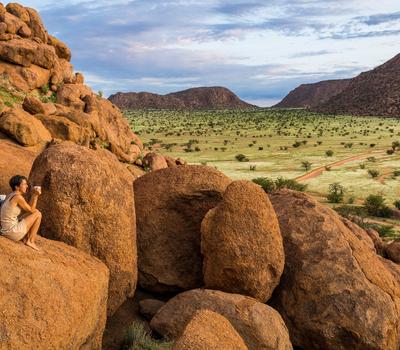 Explore the local area around Mowani Mountain Camp by taking one of the short walking trails around the lodge. There are information points with short paragraphs explaining the nature along these trails, including flora and geological formations.
Should guests want to explore further afield on a longer walk, they are welcome to ask the guides or management - this is dependent on availability.
Show More
Show Less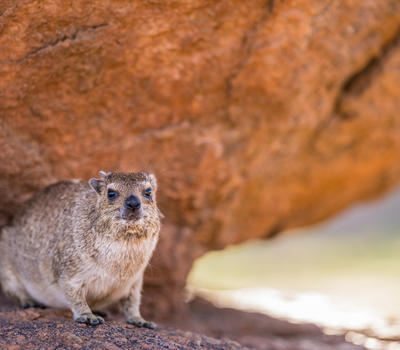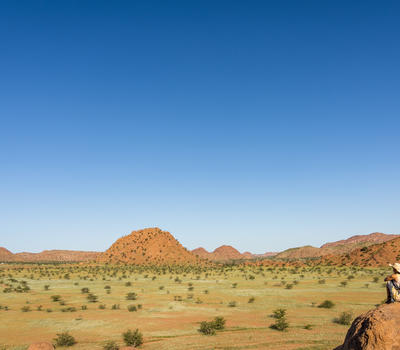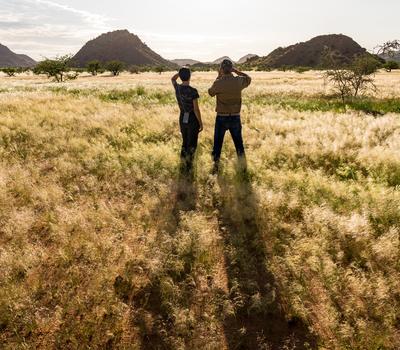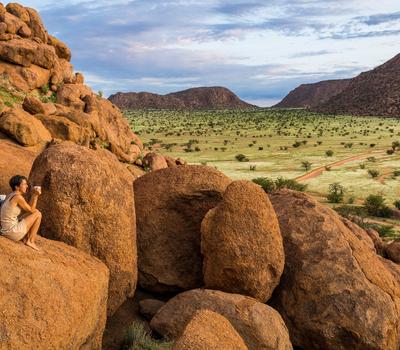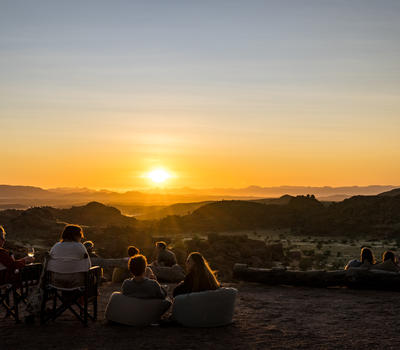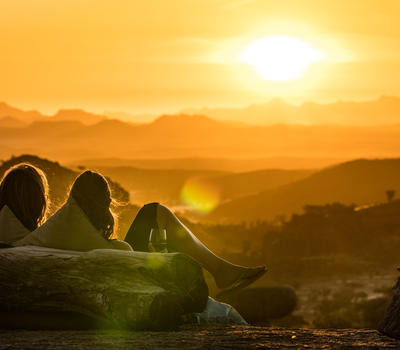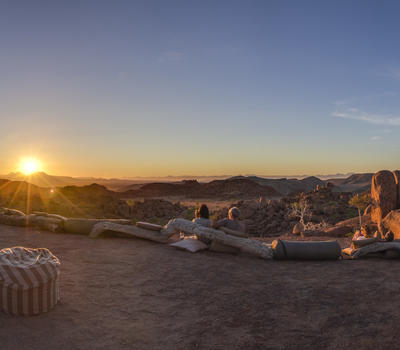 Sit atop a large rock.
Make yourself comfortable.
Order your drink of choice, or choose from one of the best cocktails or mocktails in Namibia.
Enjoy tasty snacks.
Relax and watch one of the most spectacular and memorable sunsets ever!
Show More
Show Less