Elewana Elephant Pepper Camp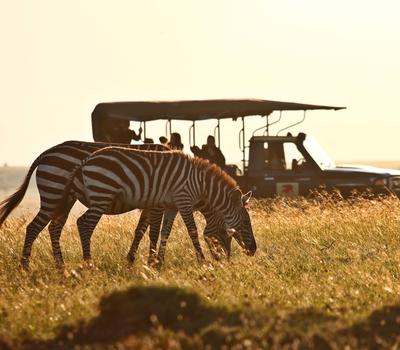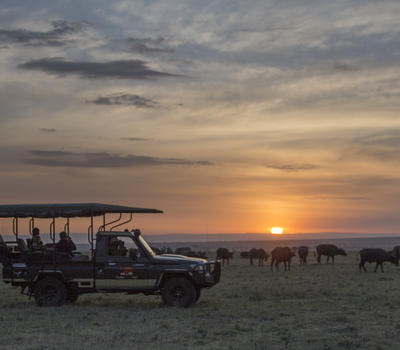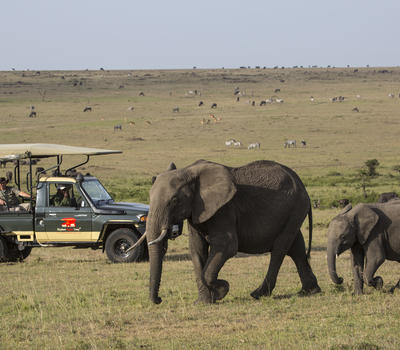 Elephant Pepper Camp has open game drive vehicles. The current fleet are new, specially fitted, 4×4 Toyota Landcruisers. The vehicles are unrivaled with feature enhancements specifically designed for comfort and photography – open sided with 3 rows of seats, photographic equipment stands, and charging sockets. Guests will share game drives unless "exclusive use of vehicle" has been prebooked at an extra charge.
This is the best part of the Masai Mara – a year round game viewing experience like no other!
We are often asked why the game viewing in Mara North Conservancy is better than in the Mara Reserve. The explanation is because cattle are not allowed into the Reserve, therefore from the months of November through to June, the grass is high within the Reserve, and the plains game, followed by their predators tend to avoid the Reserve, and stick to the Conservancy which has balanced grazing, and lush short green grass. During the months of July to October, when the zebra and wildebeest migration flood into the whole Mara eco-system, the grass in the Reserve is trampled and eaten, and game viewing is similar within the Reserve and within the Conservancy.
Show More
Show Less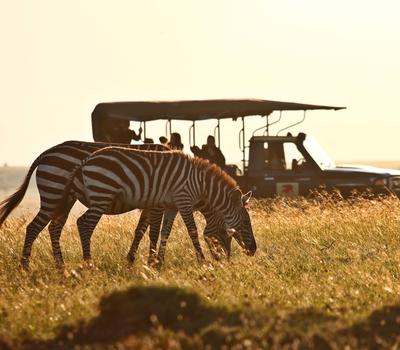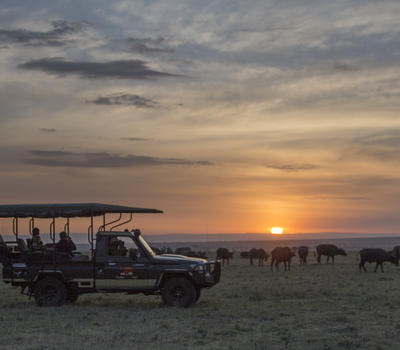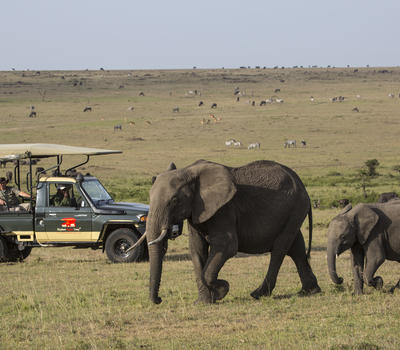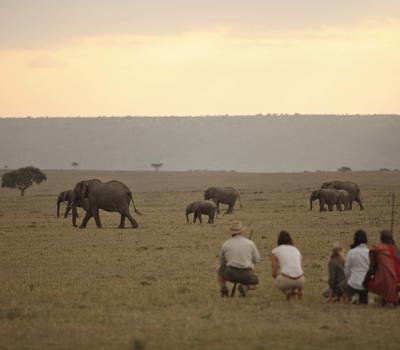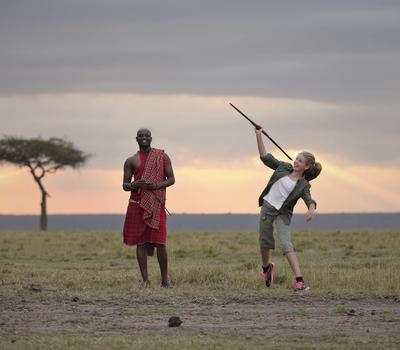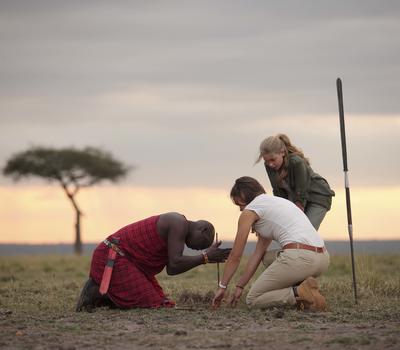 Take the time to leave the car behind and enjoy the small things – animal tracks, flowers and micro-ecosystems. All the guides are Bronze or Silver level Kenya Professional Safari Guides Association certified, and some of our guides have guided in this area for 20 years and enjoy sharing their knowledge and can take you on a delightful ramble from camp – a whole new perspective of the eco-system around you.
Elephant Pepper Camp is also perfect for young explorers! Our Guides love organizing fun walks for kids within the camp. Little ones will learn how to make a fire, throw a rungu, fire a bow and arrow and track wildlife. As a memento of their adventure, children can take home their very own cast from the tracks they discovered!
Show More
Show Less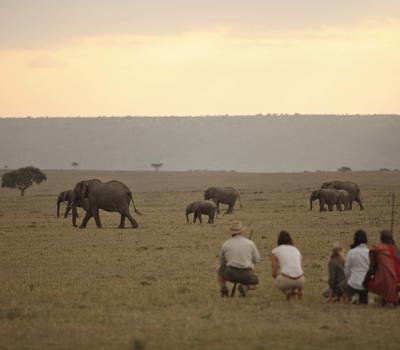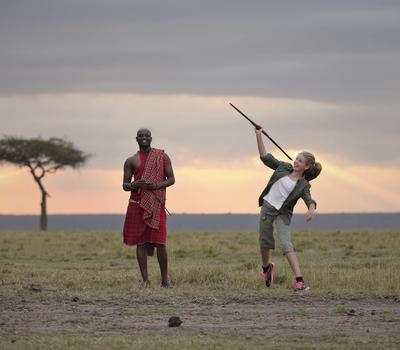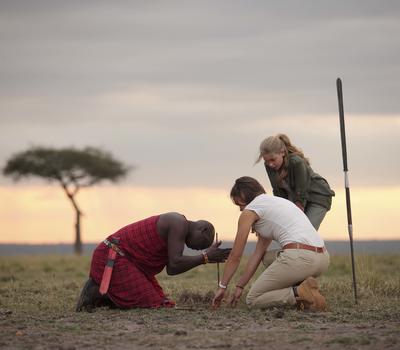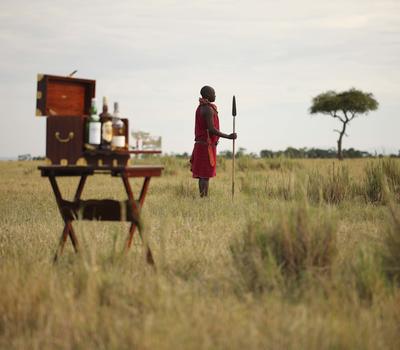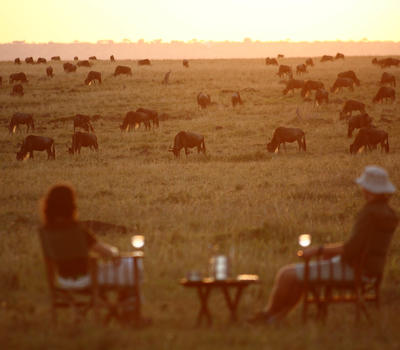 Take a moment to sit back, enjoy the spectacular views, the smells, the colours, and the gentle breeze.
Bush breakfasts are a chance to enjoy a full breakfast, al fresco, in the middle of the plains, surrounded by wildlife.
"Sundowners" are a safari tradition – after a day of safari; stop, watch the spectacular sunset; traditionally with a gin and tonic in hand!
Show More
Show Less