andBeyond Grumeti Serengeti River Lodge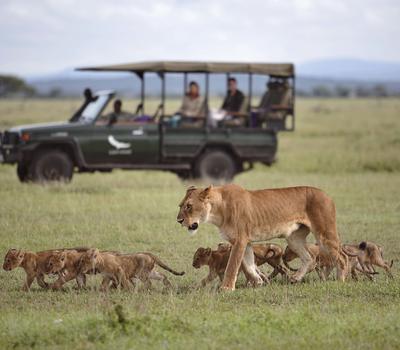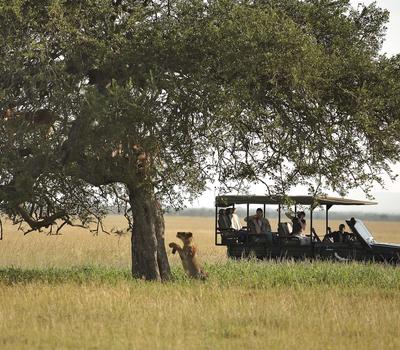 We offer twice-daily game drives, with sunrise and sundowner stops. &Beyond's professionally trained guides will ask you about your favourite wildlife and will do their very best to ensure your expectations are met, whether it's looking for a particular species or spending time at each sighting observing unique animal behaviours.
Show More
Show Less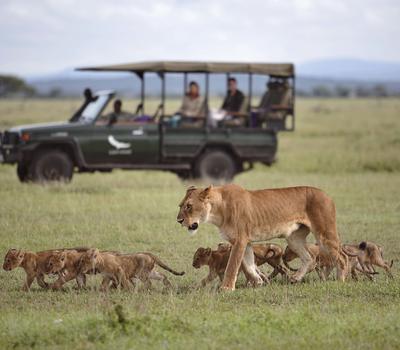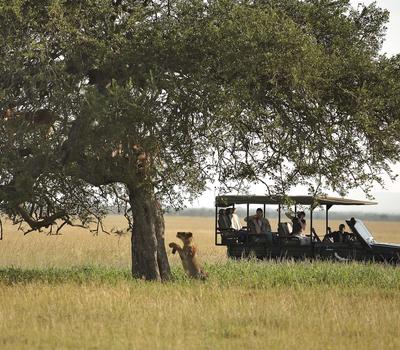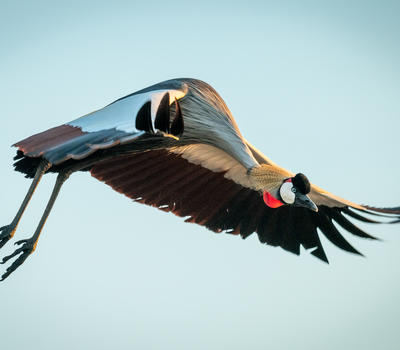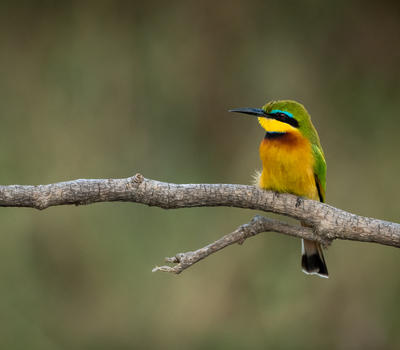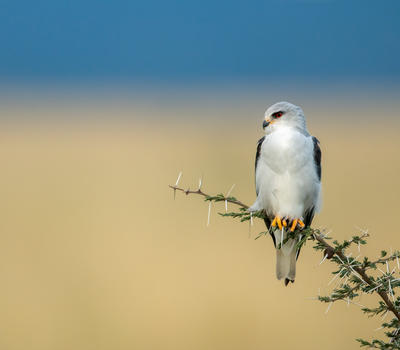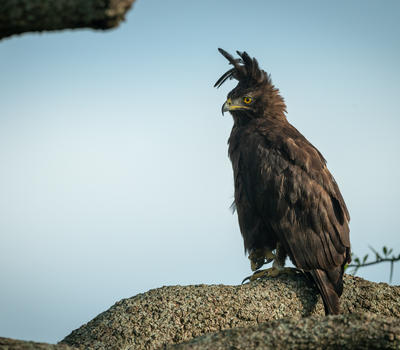 Keen birders will delight in the opportunity to birdwatch while on game drives. Explore the park in search of its 350 species. We have selected our favourite Star Birds for the reserve and if you find all of them we will celebrate with a bottle of sparkling wine back at the lodge.
Show More
Show Less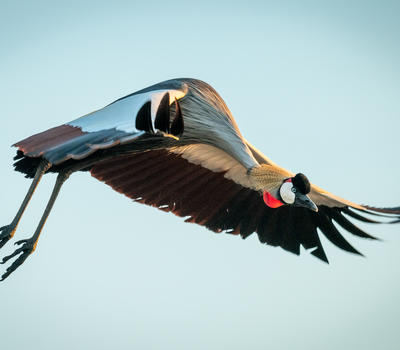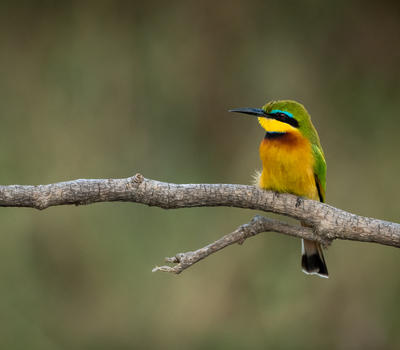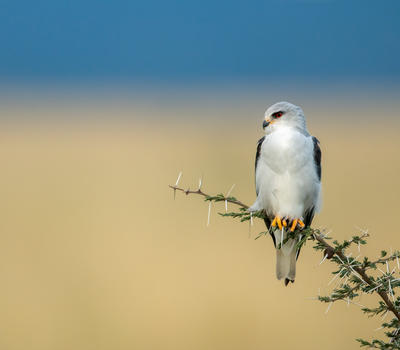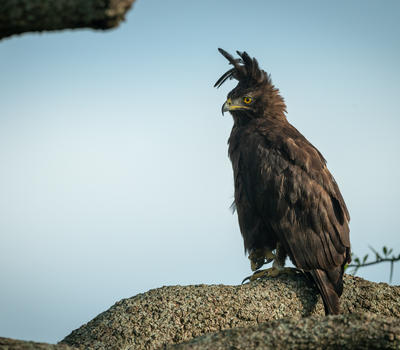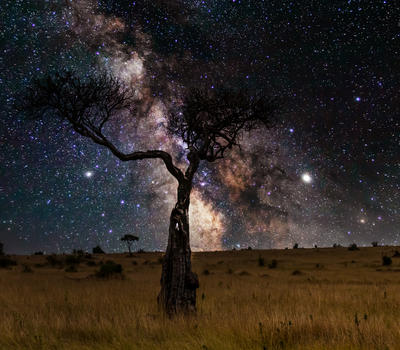 The African night skies are truly a sight to behold. Sit under a blanket of a million stars and enjoy a basic astronomy lesson from your guide, who will teach you how to navigate by means of the stars, chart the skies, and point out famous constellations.
Show More
Show Less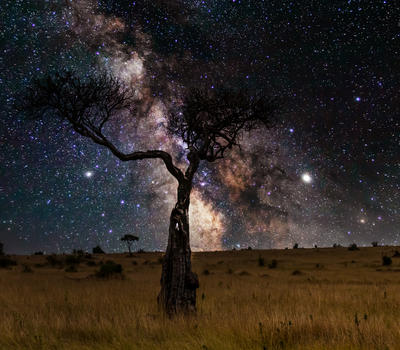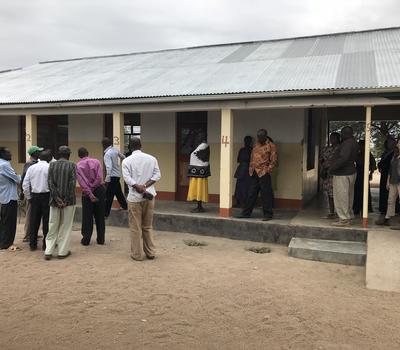 Undoubtedly a highlight on any stay in Tanzania, a community visit offers the opportunity to engage with the friendly local people. Gain first-hand knowledge of Africa Foundation's various projects to improve education, healthcare and water access in the Lukungu community.
Show More
Show Less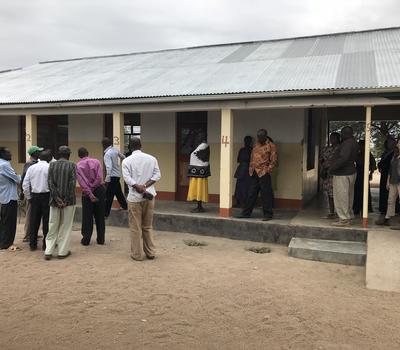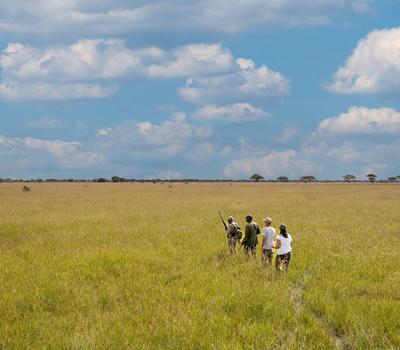 Guided Nature Walk (Additional Cost)
The perfect alternative to game drives, a guided nature walk offers the incredible experience of exploring the world-famous Serengeti National Park on-foot. Ideal for avid birders and keen photographers, there's so much to see and learn during a guided walk and the opportunity to get near to plains game is thrilling.
Additional costs apply.
Show More
Show Less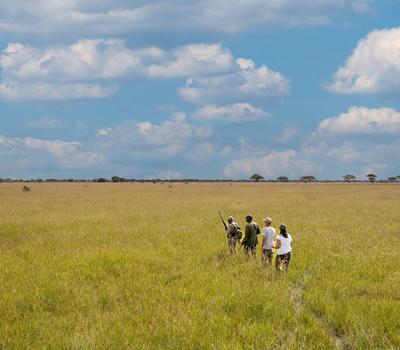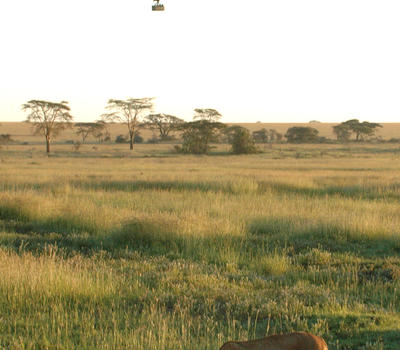 Hot Air Balloon Safari (Additional Cost)
Embark on a safari from above, in the comfort of a massive, weaved basket, securely attached to a billowing balloon. The hour-long flight floats over the Serengeti's endless plains, draped with abundant wildlife. Pass over lush patchworks of grasslands and woodland, marveling at one of Africa's most thriving ecosystems.
Seasonal. Additional costs apply.
Show More
Show Less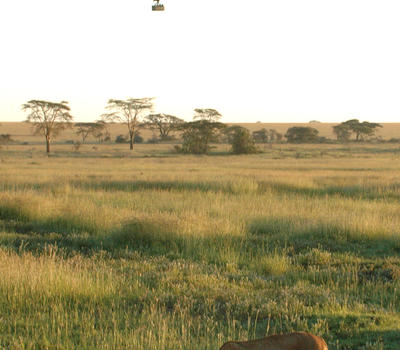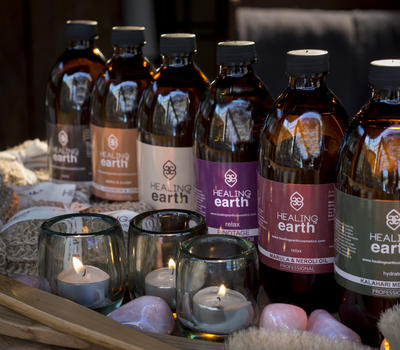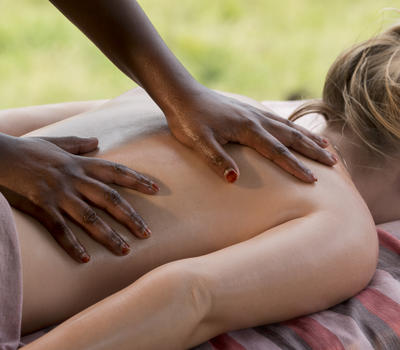 Healing Earth wellness treatments (Additional cost)
&Beyond Grumeti Serengeti River Lodge offers the perfect opportunity to simply unwind and reconnect after a long journey or safari. Pamper yourself with a soul-soothing wellness treatment in the comfort of your Suite. Indulgent therapies are performed using Healing Earth products, made from all-natural local ingredients.
Additional costs apply.
Show More
Show Less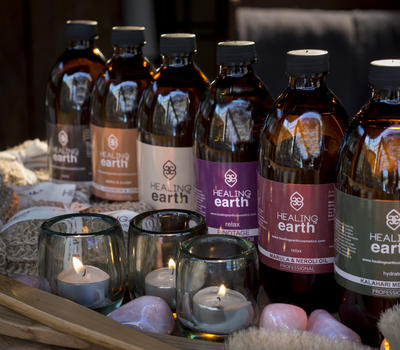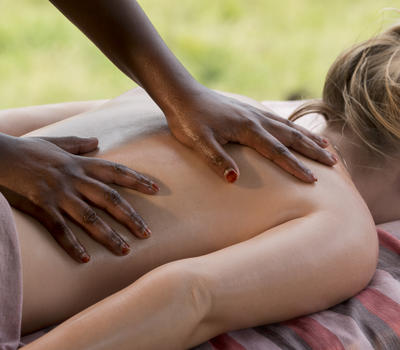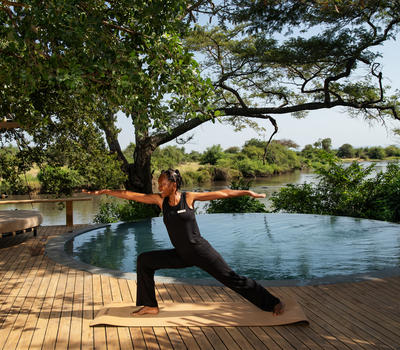 Private yoga sessions (Additional cost)
Reawaken your senses amidst the stunning backdrop of Grumeti Serengeti River Lodge. Here, with the grunts of hippo in the distance, you can enjoy a series of yoga movements designed to stretch, strengthen and realign your mind, body and soul.
Additional costs apply.
Show More
Show Less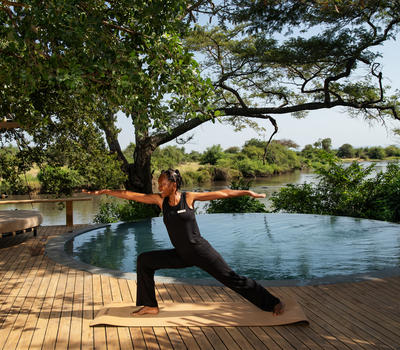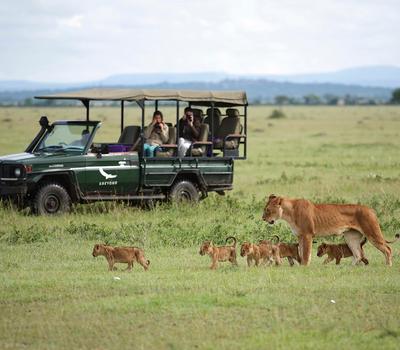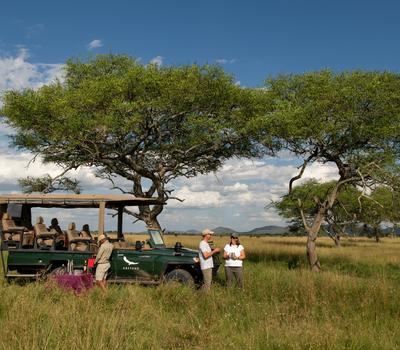 Private vehicle safari (Additional cost)
Tailored for you, this exclusive safari allows you to explore the bushveld with your very own dedicated guide and vehicle. Game drives can be as long or as short as you wish, covering your personal interests, from the insect kingdom to great herds of buffalo to prides of lion. Meals can be at the lodge or a under towering trees.
Additional costs apply.
Show More
Show Less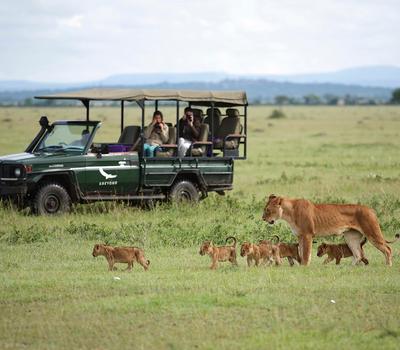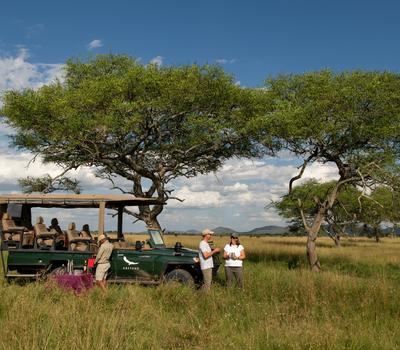 Lake Victoria Day Tour (Additional cost)
This full-day trip to the shores of Lake Victoria promises a combination of wildlife adventures & incredible bird life, an insight into the life of a fishing community and a cultural connection to the Sukuma Tribe. A morning game drives through the Serengeti takes guests to the park gate. From here, it is a 20-minute drive to the lake shore, with the option to stop and learn about the work of the Africa Foundation at Lukungu Primary School. On arrival at Lake Victoria, guests can choose to set off on a fishing safari or bird watching excursion in a traditional canoe, pay a visit to the traditional fish market or traditional healer and simply enjoy the magnificent lanscapes and the tranquility of the lake. A picnic lunch will be enjoyed before guests set off on their return journey.
Additional costs apply.
Show More
Show Less