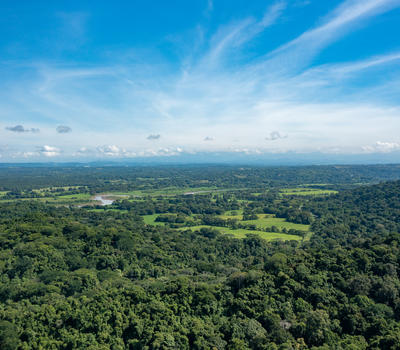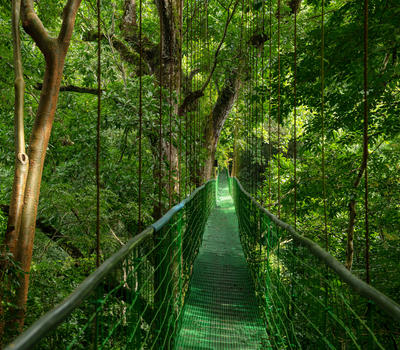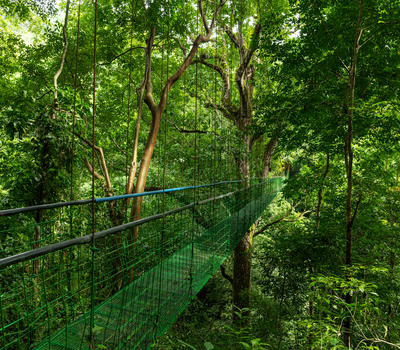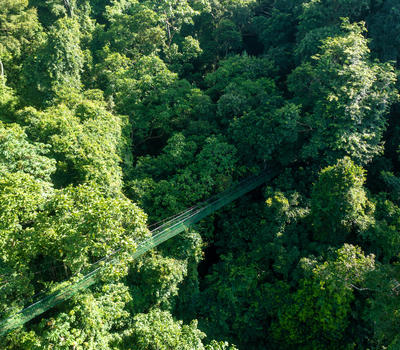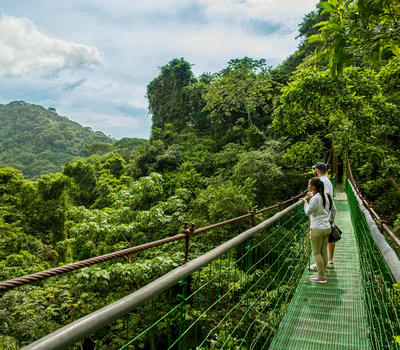 Sky Way Tour (Hanging Bridges)
Five suspension bridges, so you can get in touch with our transition zone forest's biodiversity. You will be able to observe different species of trees, amphibians, birds and mammals. It's an experience for those who are in good health condition. Also, you can enjoy the Pacific Ocean from our viewpoint. Ask for our special group rate.
Show More
Show Less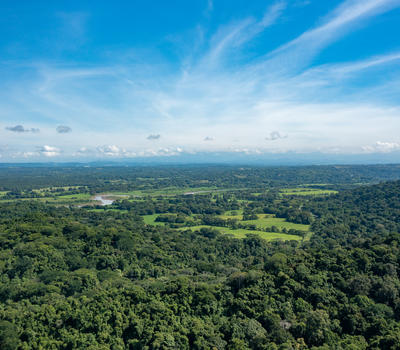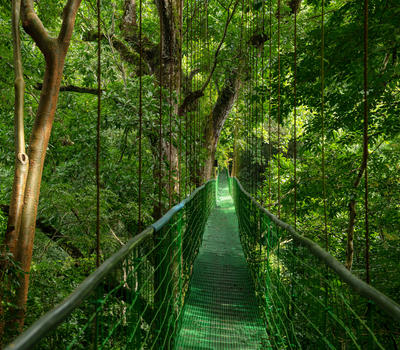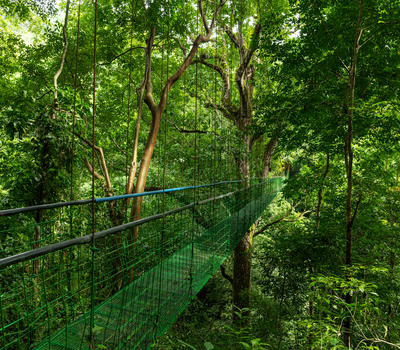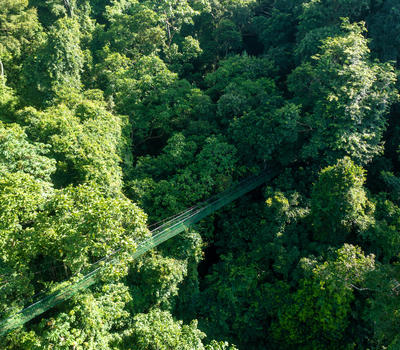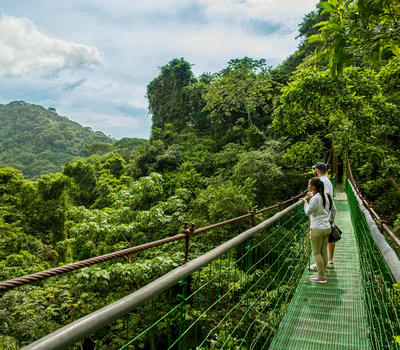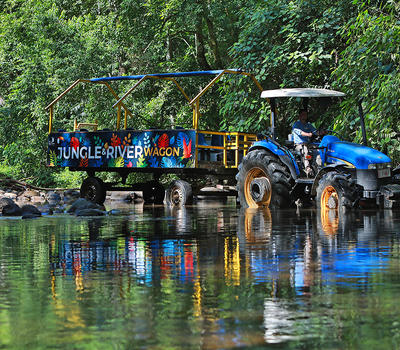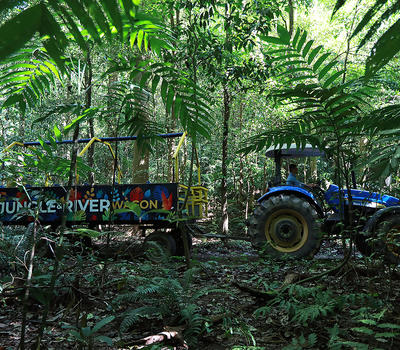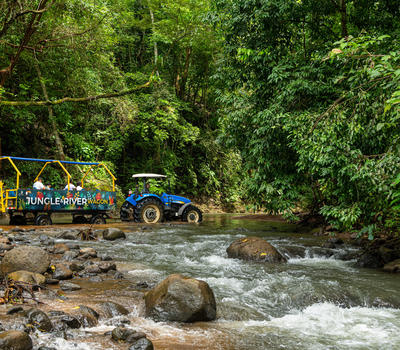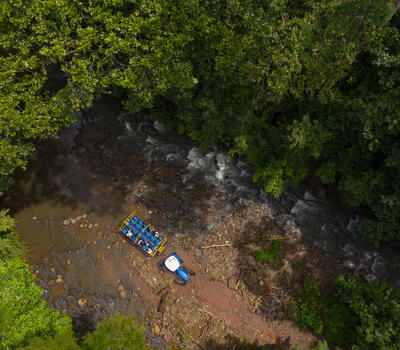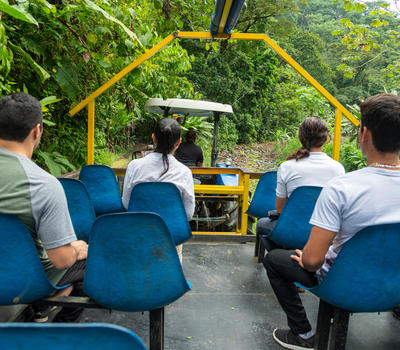 Jungle & River Wagon Tour
A whole new experience for up to 28 passengers, in which a tractor with wagons will take you around the forest. You will pass through the river and enjoy Carara's nature. Also, you will be able to immerse yourself in a natural pool and observe the waterfalls during this tour that takes approximately one and a half hours.
Show More
Show Less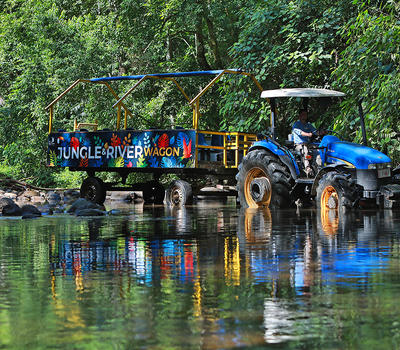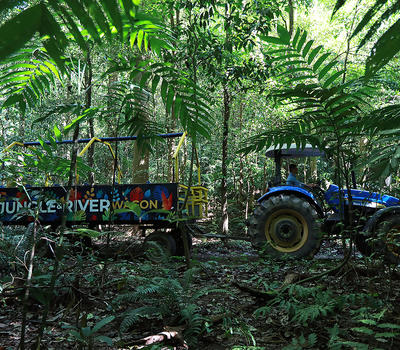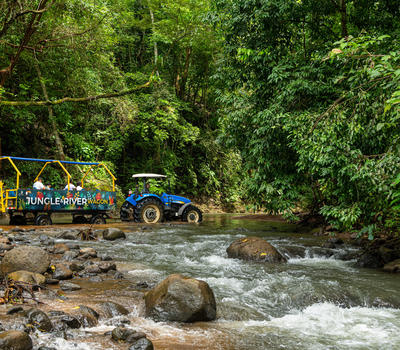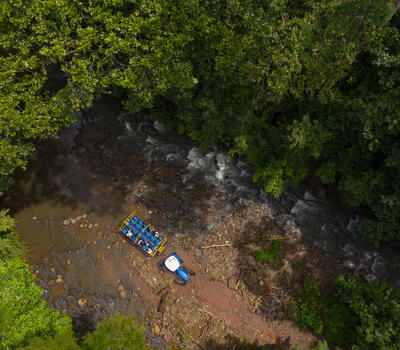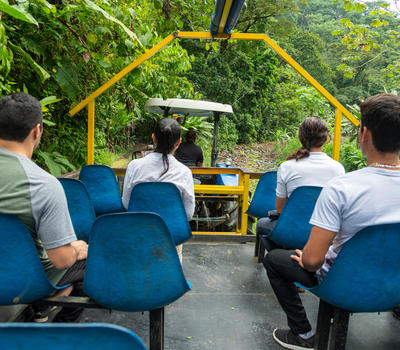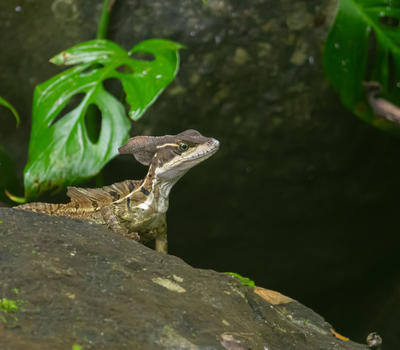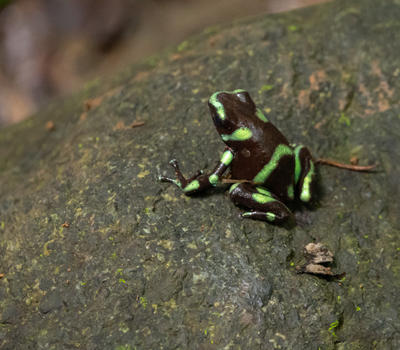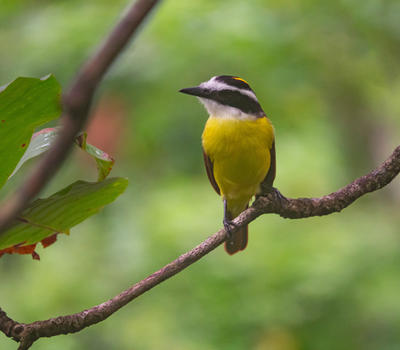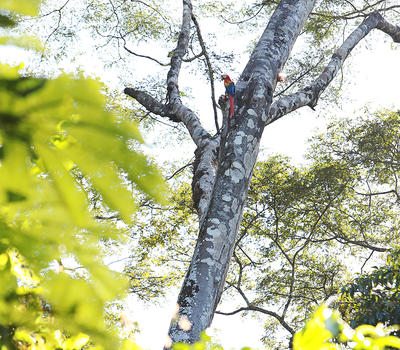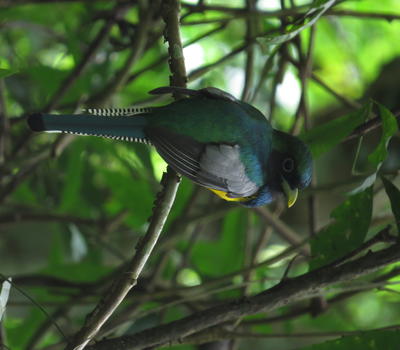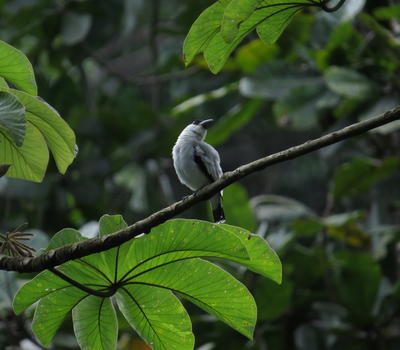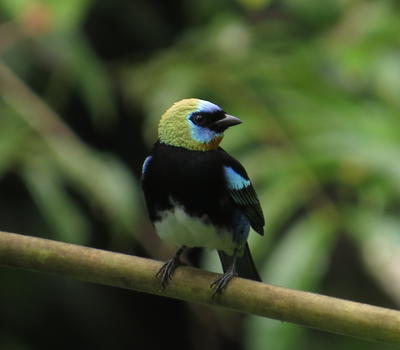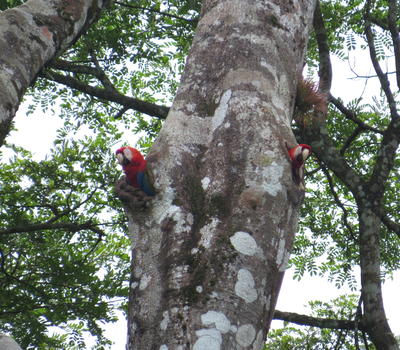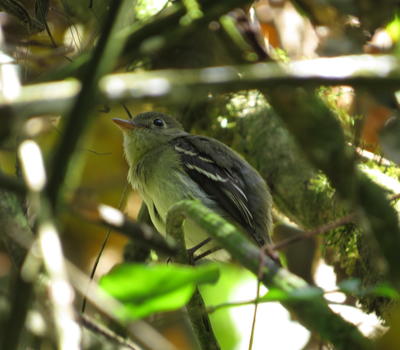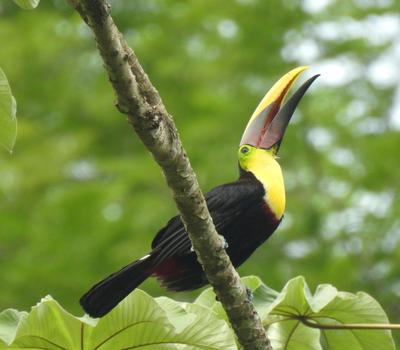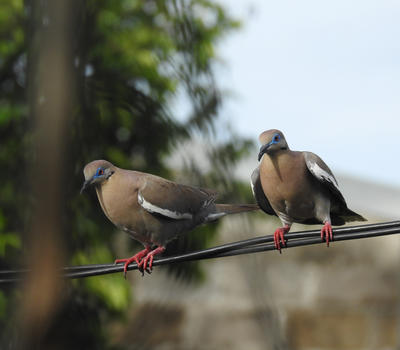 Villa Lapas' skies enjoy the visit of more than 230 species of birds, of the 400 that can be observed in the area. In addition to the traditional scarlet macaws (which give the hotel its name), it's common to find crested owls, mangrove cuckoos, white-winged doves and other tropical species. Also, it is possible to observe exclusive species of Costa Rica, such as the crimson-fronted parakeet, the black-hooded antshrike and the Costa Rican swift.
To watch them in detail, we recommend our Sky Way Tour to be closer when walking through five suspension bridges.
Show More
Show Less