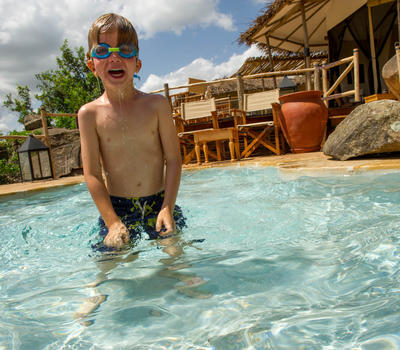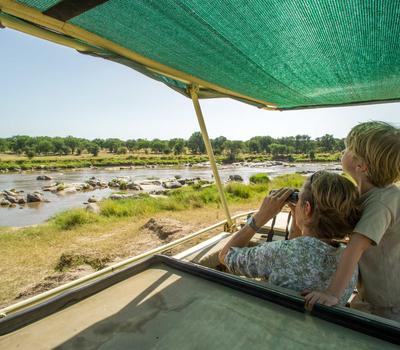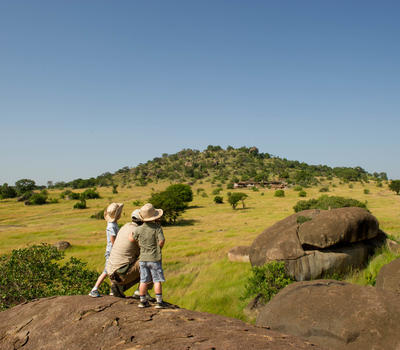 Private safari activities
You have all the flexibility you want to plan your days exactly how you like them. No schedules, no other guests to worry about. Nomad know from experience that if you're traveling with young children, the ability to plan your days around their specific needs is all-important for everyone's enjoyment. That's why Mkombe's House has a private guide, with whom you can discuss the options and decide what you'd like to do each day.
Game drives is the main focus, but it's also possible to go out on walks (children over 12yrs only), enjoy picnic breakfasts or lunches and sundowners on the rocks. Youngsters often enjoy clambering around on the rocks around the camps in search of lizards, hyrax and other harmless creatures.
And then of course there's the option of spending time in your own home in the bush, reading in a shady spot with a great view, or having the odd dip in the pool. It is a holiday afterall.
Show More
Show Less