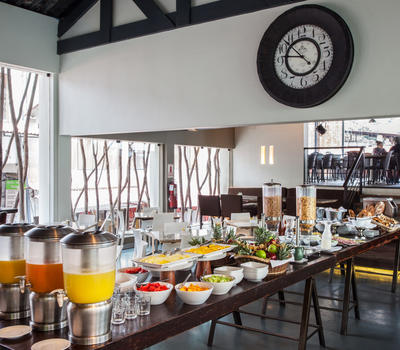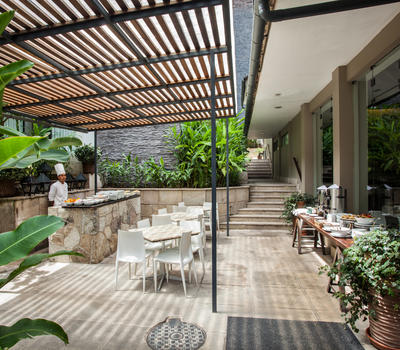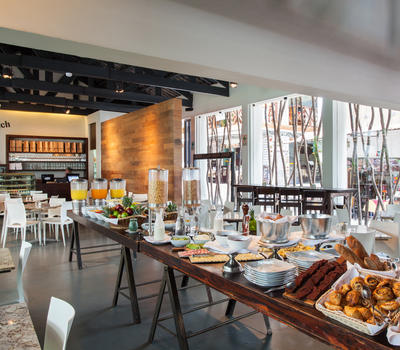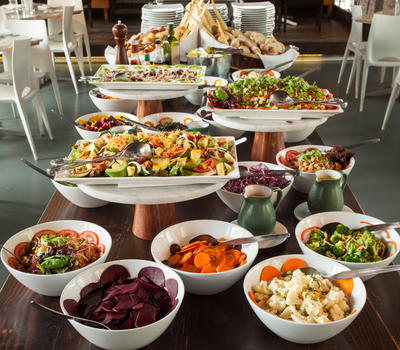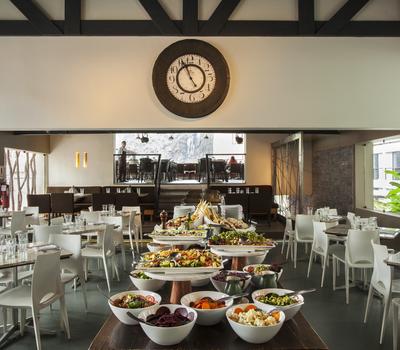 4:00am- 11:00am – OPEN TO PUBLIC
Organic and nutritious food from our orchard for breakfast, lunch, tea time, dinner or for sale "La Cafeteria".
The healthy buffet breakfast is included for our guests. Offering an egg and waffle station, a variety of local breads, various cheeses, homemade jams, local fruits, and fresh yogurts. Buffet or a la carte lunch offers a health menu of organic salads, fresh sandwiches, homemade soups, turnovers, pastries and Peruvian favorites. All items can be packed TO-GO.
Buffet breakfast and dinner are included for our guest.
- Buffet Breakfast: 4:00 am – 09:30 am
- Buffet Lunch Noon: 12:00 pm – 4:00pm
- A la carte dinner: 6:00 pm – 10:00 pm

Energetic "TO-GO" lunches
Three types of lunch boxes: nutritious, light, vegetarian
*Reservations required at check in to assure your dinner time preference
Show More
Show Less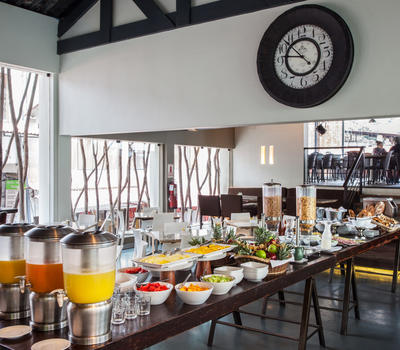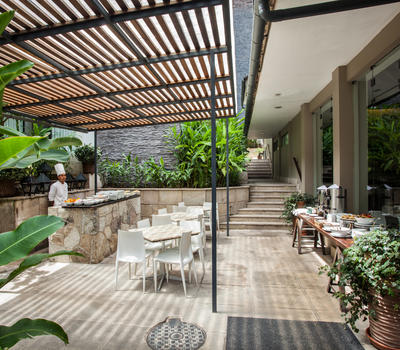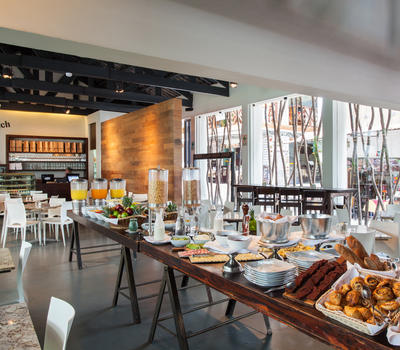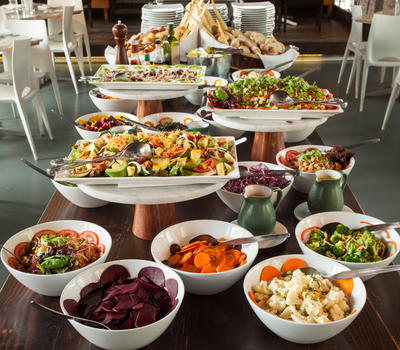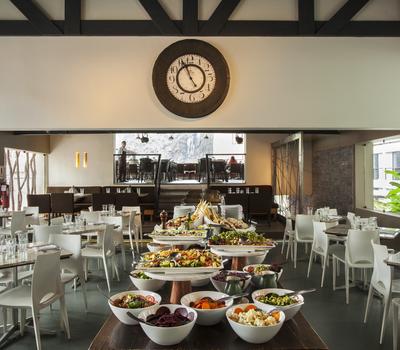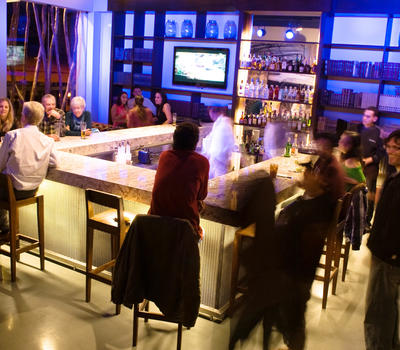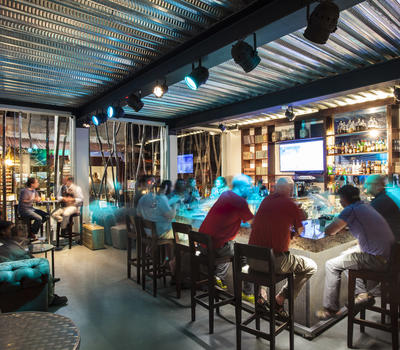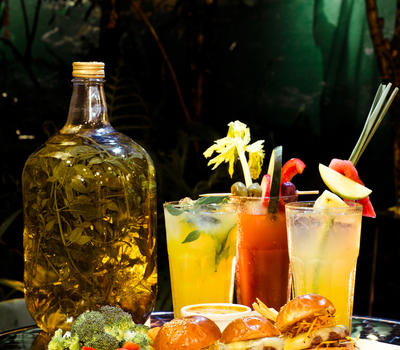 Chill out at our comfortable bar / lounge serving a delectable variety of sustainable & locally sourced snacks and "tapas"-canapés, a wide selection of Piscos (Peruvian banner alcoholic drink) and organic wines.
Enjoy "Happy Hours", a delightful occasion to mingle or relax at the end of the day. The lounge is equipped with Plasma TV for your viewing pleasure and complimentary Wi-Fi internet connection.
SCHEDULE :12:00 p.m – 1:00 a.m
HAPPY HOUR:05:30 p.m - 07:30 p.m
Show More
Show Less