Escape Explore Private Cape Adventures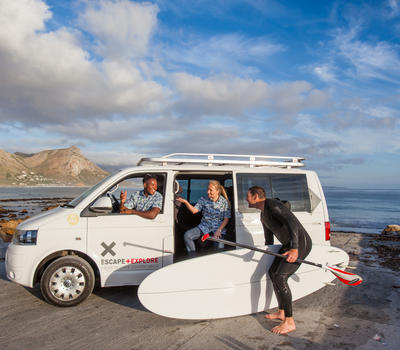 ESCAPE, SEE, TASTE, TOUCH + EXPLORE AFRICA LIKE NONE BEFORE
ESCAPE - We do things differently from start to finish. We offer transformative travel experiences that are fully immersive and truly unique. 
SEE - Our skilled adventure guides will show you a side of Africa that few ever encounter. Join us for a hands-on adventure.
TASTE - The essence of a place can be best experienced through its food. That's why our food experiences are seasonal and locally sourced. 
TOUCH - We offer back to basics travel that makes it possible for you to unplug from the virtual world and connect with local people. 
EXPLORE - Our AUV's (adventure utility vehicles) are fitted with the very best equipment, so you can explore Africa just like a local.
Show More
Show Less