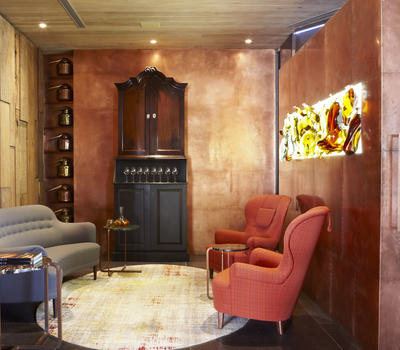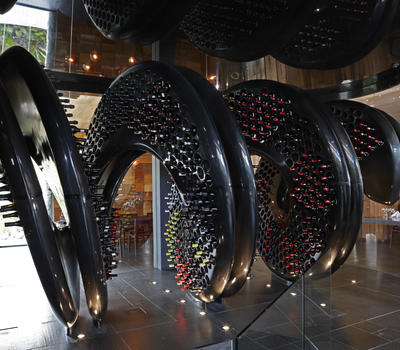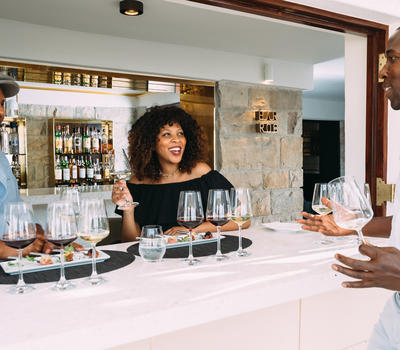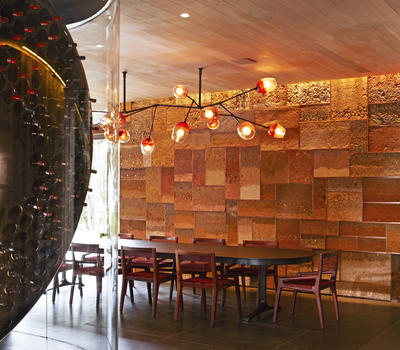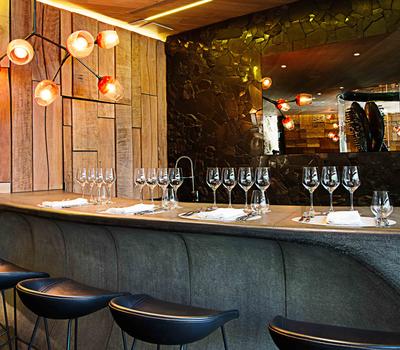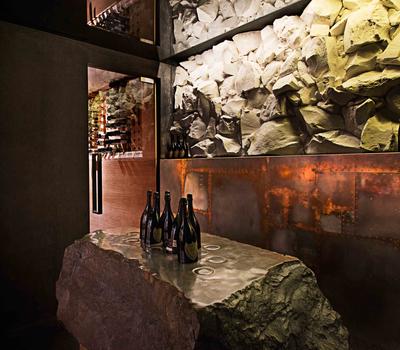 Ellerman House Wine Gallery
Wine is taken very seriously at Ellerman House, and the hotel's 7500-strong collection of South African wines represent both established and emerging labels from the Western Cape's world-renowned wine regions. Many of the wines in the collection are rare or special releases augmented by sought-after vintages bought on auction. Wines from the cellar are only made available on the hotel's wine list once they have been optimally aged and are deemed ready for enjoyment
at peak maturity. Many of these fine wines are also available by the glass without compromising on quality, thanks to the Le Verre de Vin preservation system. The depth of the wine list allows guests to try verticals of vintages whereby the same wine can be sampled over various releases. Integrating outstanding contemporary
architecture with breathtaking sculptural elements and cutting-edge design, the Ellerman House Wine Gallery is not only a showcase for this extensive, award-winning wine collection but offers guests a unique, interactive journey into the world of wine. It aims to bring to life South Africa's 350-year old heritage of winemaking, providing an environment for tasting and learning about local wines as intriguing and inspiring as the wine itself. Sophisticated storage is provided in state-of-the-art wine racks and separate, temperature-controlled maturation cellars for white and red wines. The gallery incorporates an interactive multi-media wine library and Brandy Tasting Lounge.There is also a Champagne Cellar, stocked exclusively with rare and special vintages of Dom Pérignon.
Show More
Show Less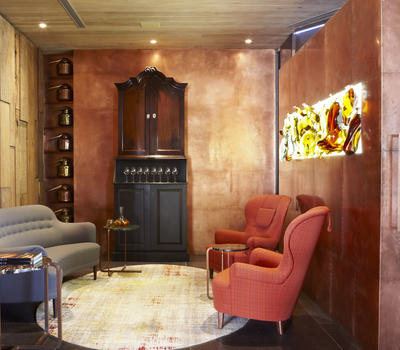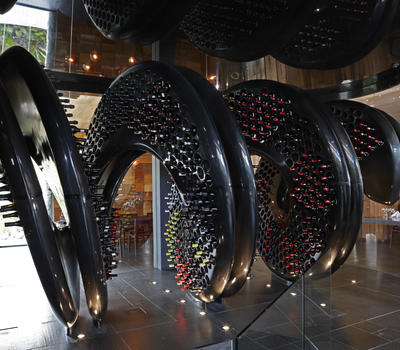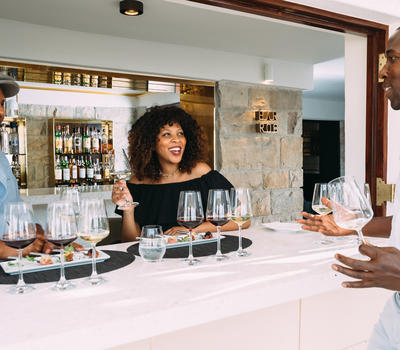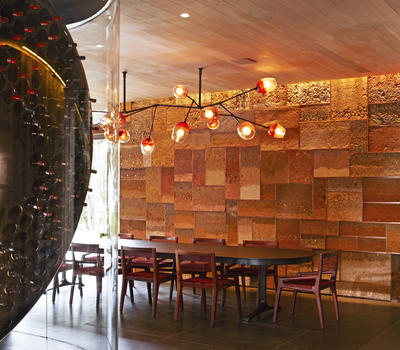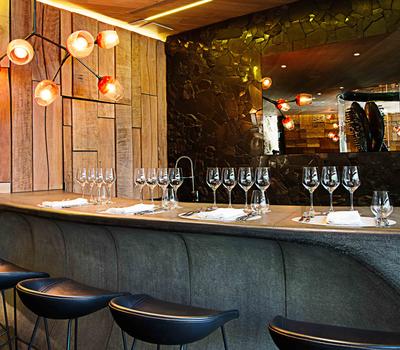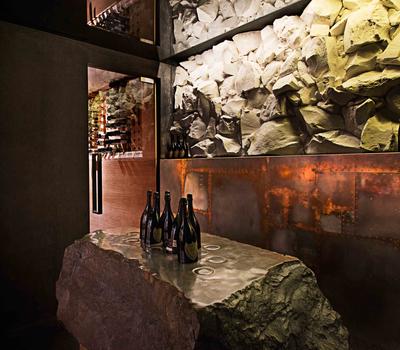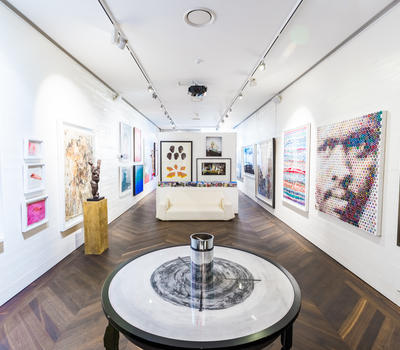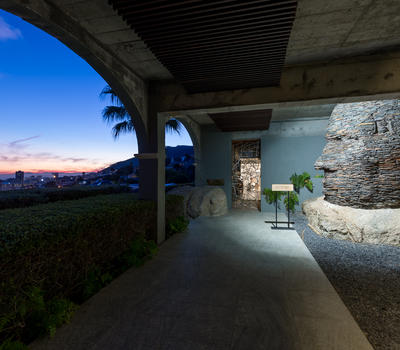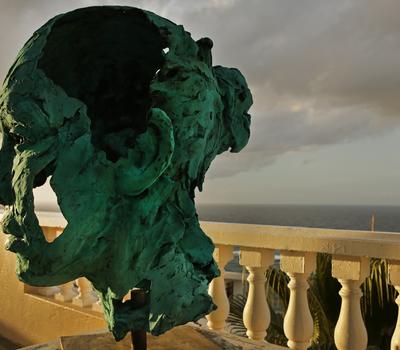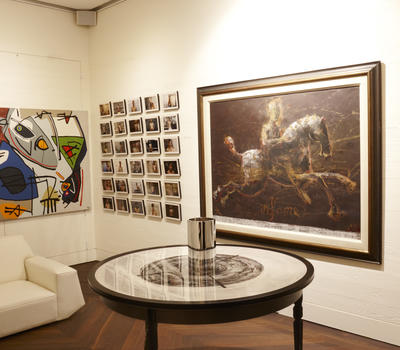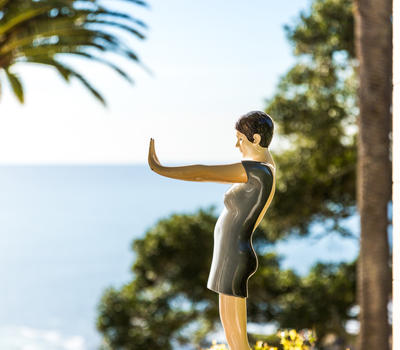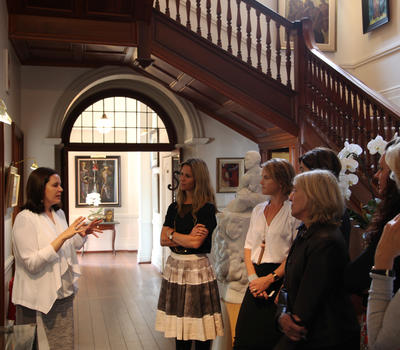 The Ellerman House art collection takes visitors to this fine hotel on a journey that explores the
huge social and cultural shift that South African art has made from the mid-nineteenth century
to the present. The art in this collection tells of the character of our land and the expression of
our unique South African experience. From the time of the early pictorial historians of the midnineteenth century, such as Thomas Bowler, you acknowledge that this country has a flavour
of its own – an essential nature that distinguishes it from other places.
Communities in South Africa were extremely physically and culturally isolated from international
centres of artistic innovation in the early 20th Century - a time before instantaneous
globalisation of today. The Ellerman House collection traces the progress of pioneering work
done in the 1930s by a generation of artists, such as Gregoire Boonzaaier, Maggie Laubser and
Irma Stern, who were members of The New Group.
Progressive identification by artists, such as Walter Battiss and Alexis Preller, with the essential
nature of the land and its people - its Africanism, further reinforced the unique qualities of this
land. The emergence of black pioneering artist like Gerard Sekoto and George Pemba began a
process of cultural integration of the country's ethnic communities into a unified South African
art. In the Ellerman House Contemporary Gallery, an eclectic, outspoken and energetic generation
of current artists such as Benon Lutaaya, Heidi Fourie & Blessing Ngobeni are pushing the
boundaries of the ordinary in order to create work that explores relevant issues in post-modern
South African society. The Collection records the spirit of the times and the development of art and culture in South Africa. Most of the almost 1000 artworks are exhibited as part of the unique artistic experience that guests can enjoy at the Ellerman House.
Show More
Show Less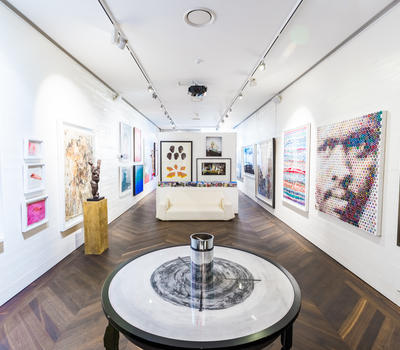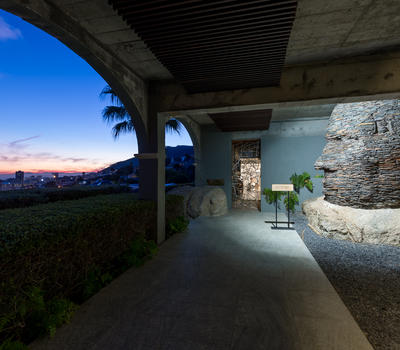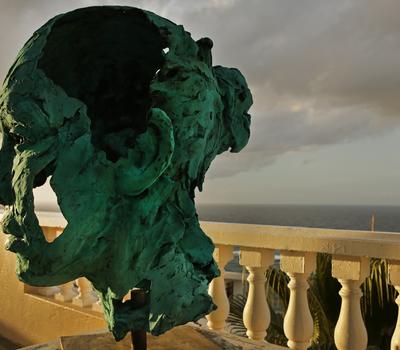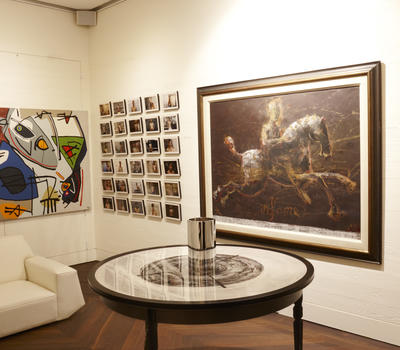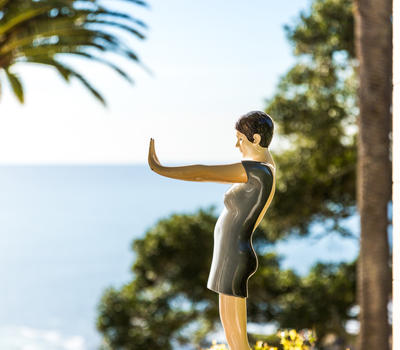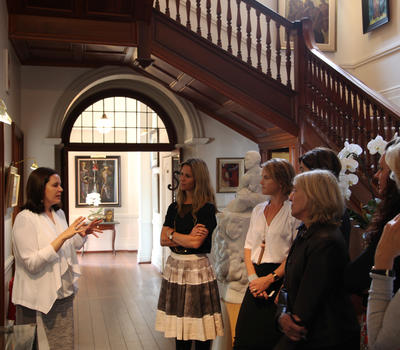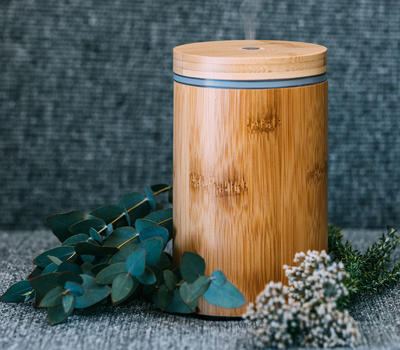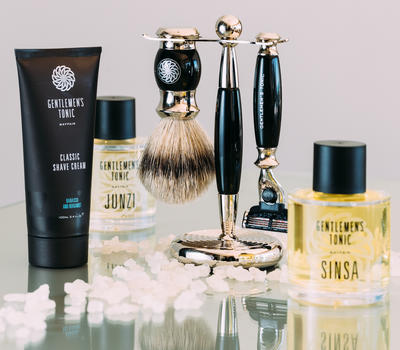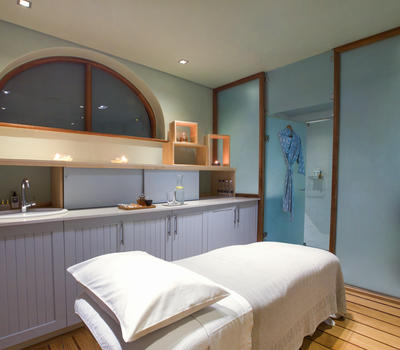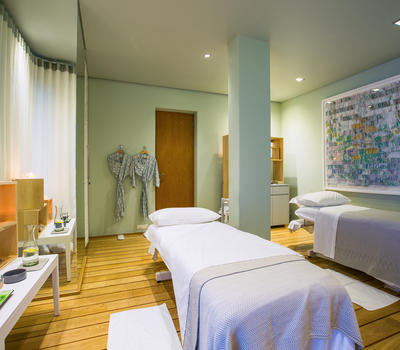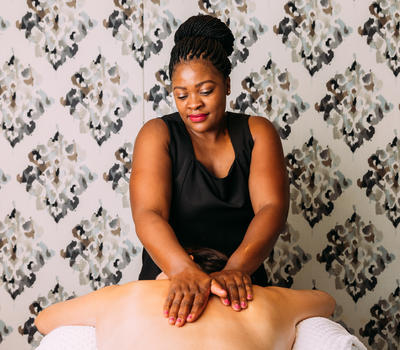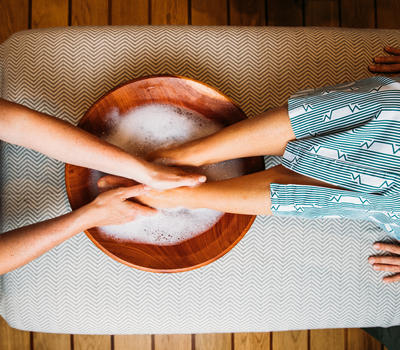 For the exclusive use of hotel and villa guests,the Ellerman House Spa is a natural extension
of the property's commitment to quality and personalised service. Situated on the ground-floor of Villa One, it is approached through a garden with tranquil water features, lush indigenous plants and ocean views. A small, highly experienced team of therapists offer a carefully considered menu of beauty and body treatments designed for relaxation, rejuvenation and self-improvement. Everything is designed to soothe the senses while the body and mind are coaxed into balance. With three single treatment rooms and one double room designed for couples, the spa specialises in cutting-edge massage techniques and anti-ageing beauty rituals drawing on the wisdom and restorative, healing techniques of different cultures from around the world. In addition, there is a sensation shower, sauna and steam room for hydrotherapy. Specialised massage techniques on offer include traditional Japanese body work, Bellabaci, aromatherapy, lymph drainage, and deep-tissue massage. The spa stock a choice of excellent skin care ranges including Environ, !QMS Medicosmetics, Lilian Terry Oils, Vita Liberata, Mama Mio, Helio Care & Healing Earth products,for facials, pedicures, manicures, bronzing and scrubs.
Show More
Show Less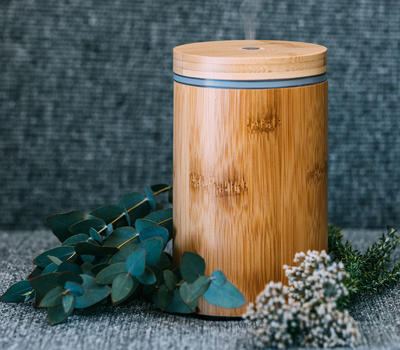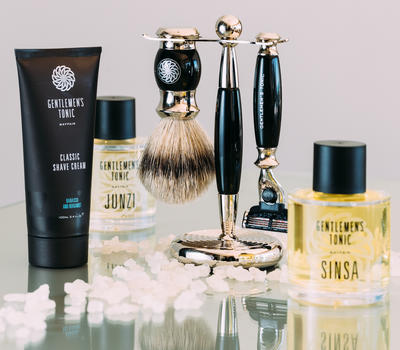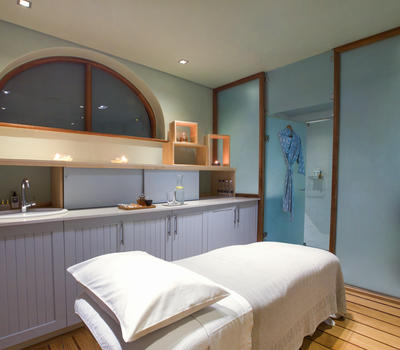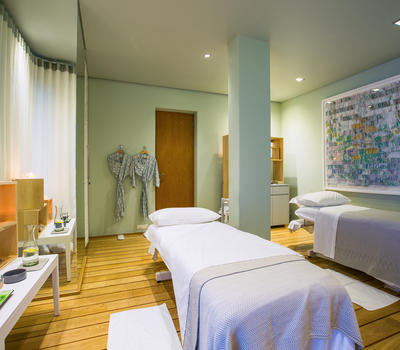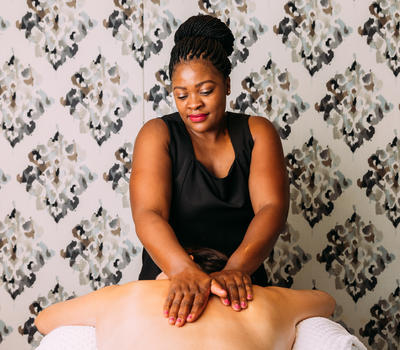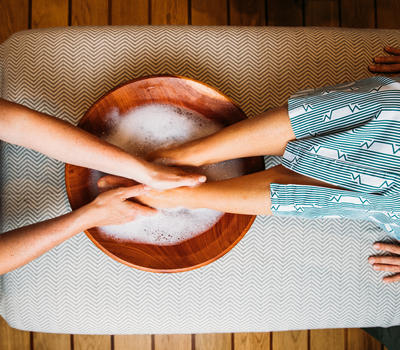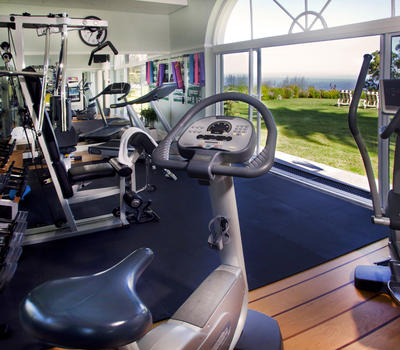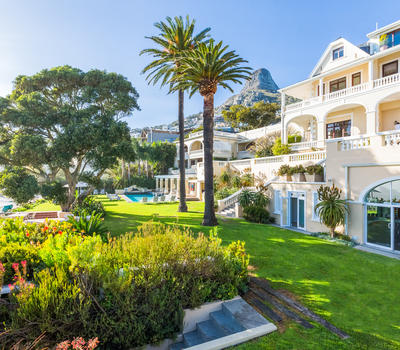 small, well-equipped fitness centre with it's own sauna and change rooms is located beneath the main house for those who want to maintain a workout regime while travelling. There is also an outdoor, heated lap pool tucked away on a private terrace. Up-to-date apparatus set the scene for an invigorating workout with a view. Equipment includes free weights and a bench, treadmill, stationary bicycle, full-body toning machine, stability balls, weighted medicine balls and exercise mats.
Show More
Show Less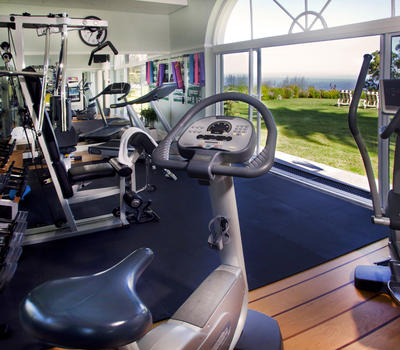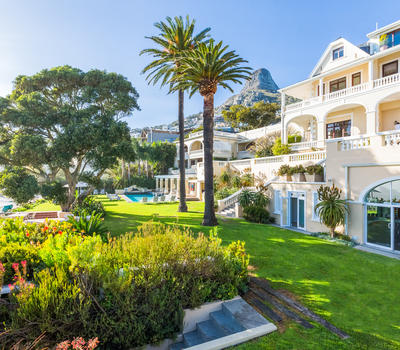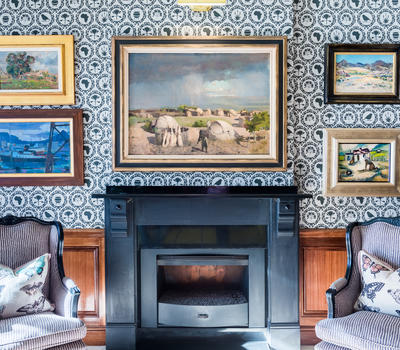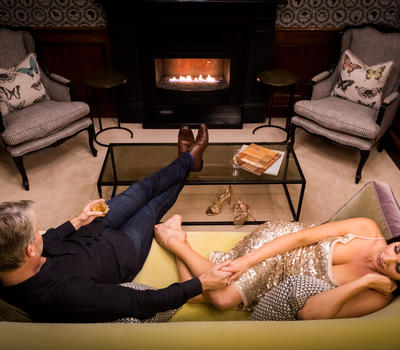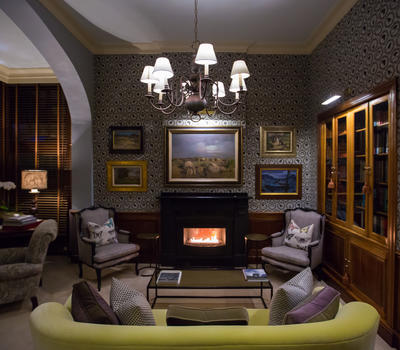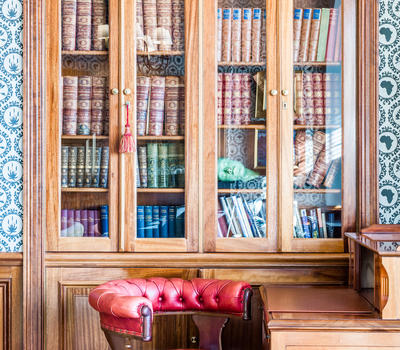 The Ellerman House Library offers guests a collection of fiction and nonfiction titles, plus magazines from around the world. Our guests love to sit and read books in the morning, or enjoy an after-dinner drink by the fireplace.
For convenience, a nearby computer and printer are connected to the network and available for complimentary guest use.
Show More
Show Less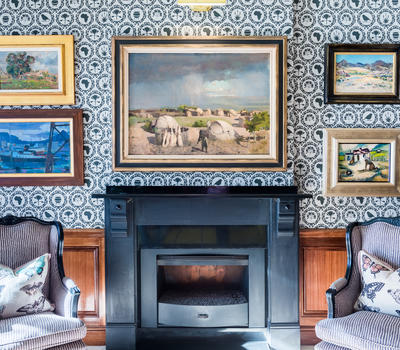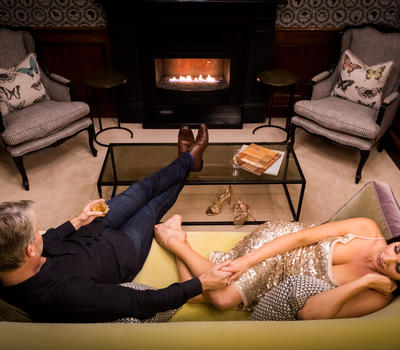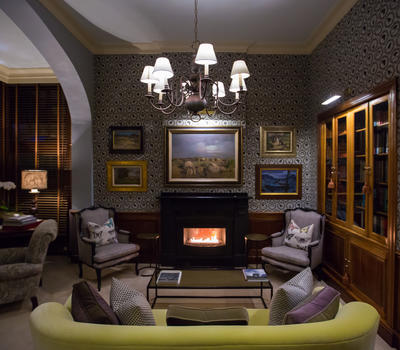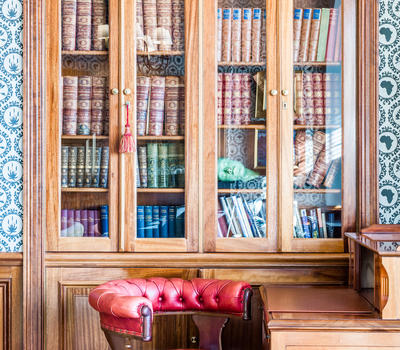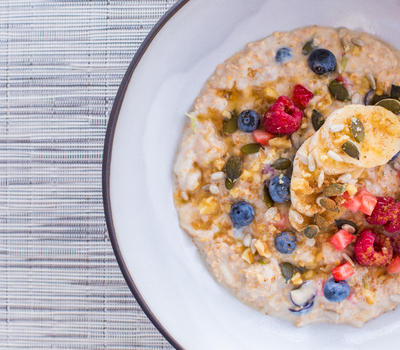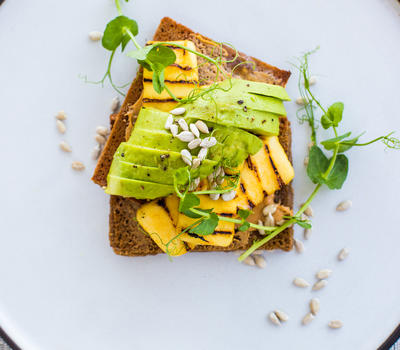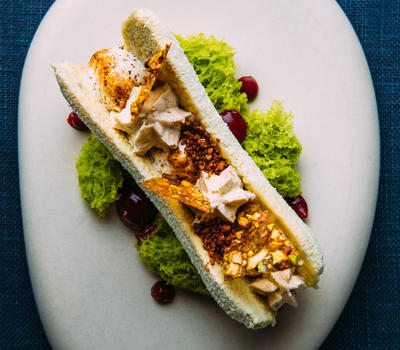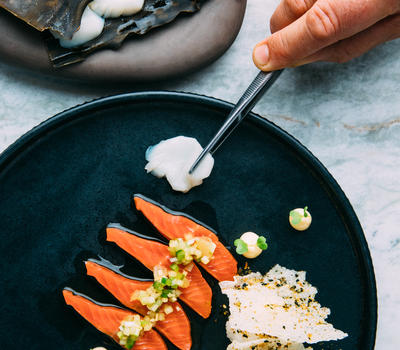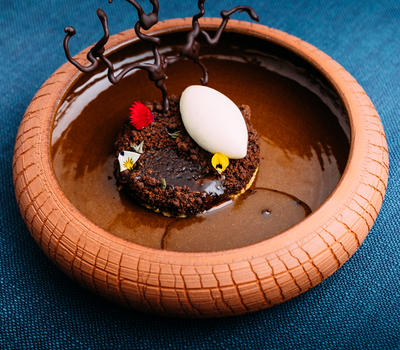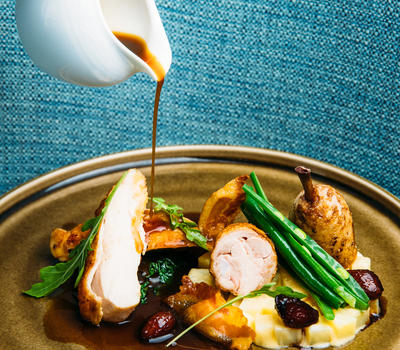 As guests enjoy panoramic views of the Atlantic Ocean, our team of dedicated chefs, lead by Executive
Chef Grant Daniels, delight with vibrant South African inspired recipes.
Extraordinary attention to detail has always defined the dining experience at Ellerman House and Grant
Daniels brings his classically inspired style with a nod to his Cape Malay roots to guests at Ellerman
House. Growing up on the Cape Flats, just outside Cape Town, Grant's passion for cooking was
sparked by spending time in the kitchen with his mother while she prepared traditional Cape Malay
dishes for Sunday lunch.
In Summer guests having lunch in the terraced garden may enjoy fresh and crisp salads, Kingklip and
many other South African favourites. Guests may expect Malay braised lamb shoulder, venison and
curries in winter which are typically South African comfort food.
"Stick to the classics and you can't go wrong," says Grant, who aims to create wholesome comfort food
influenced by his traditional French training, while bringing in his Cape Malay heritage and a wealth of
South African flavours. The restaurant at Ellerman House is so much more than a hotel dining room. "It's
a fully fledged restaurant experience in an exclusive, family owned hotel setting," explains Grant.
Show More
Show Less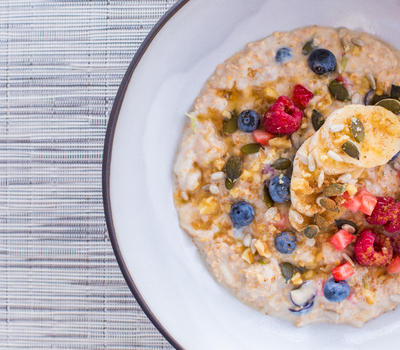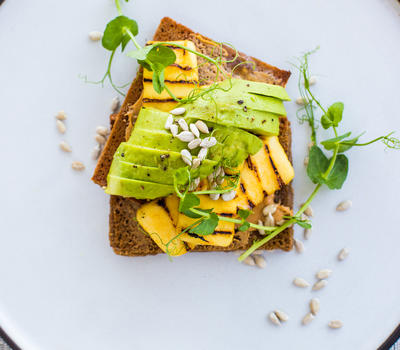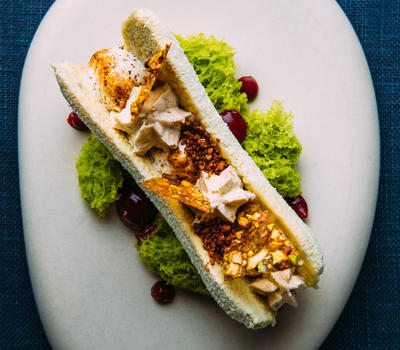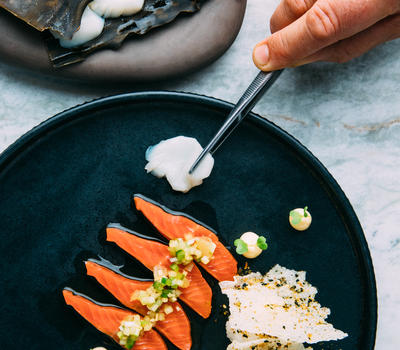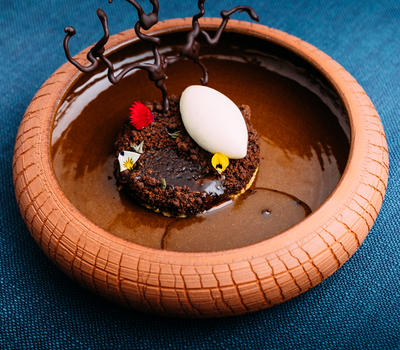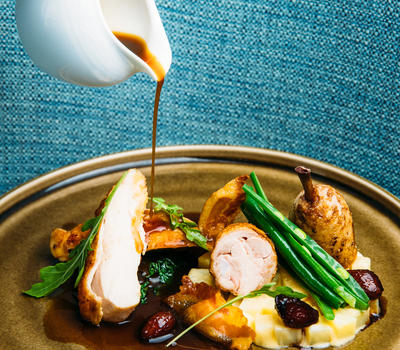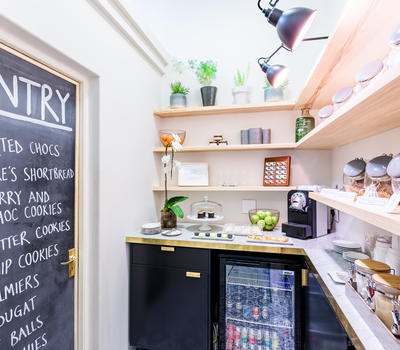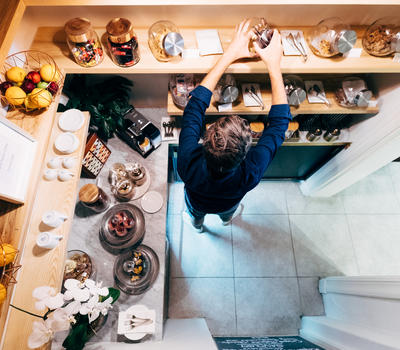 The Pantry is your guilty pleasure. Fresh, homemade treats are prepared daily, making it perfect for a light snack between meals, or for grabbing supplies before heading out for the day.
Show More
Show Less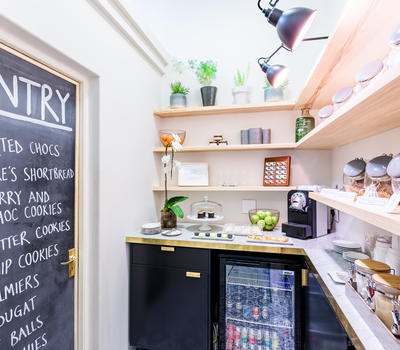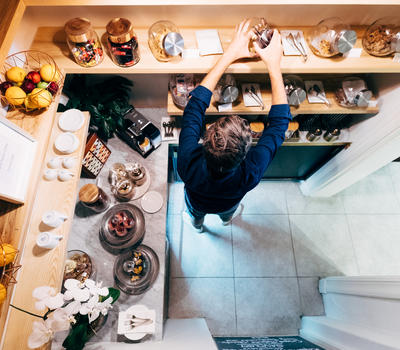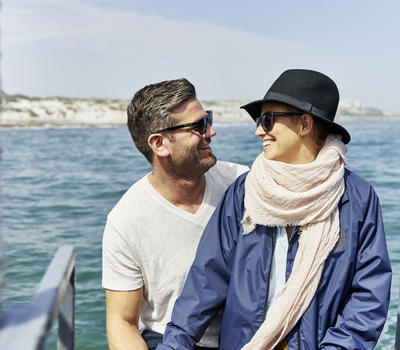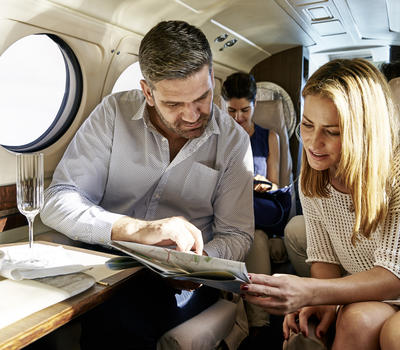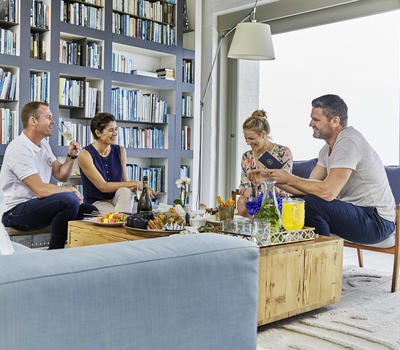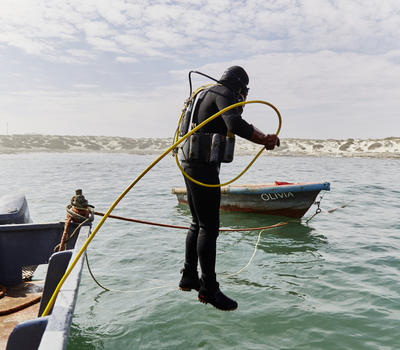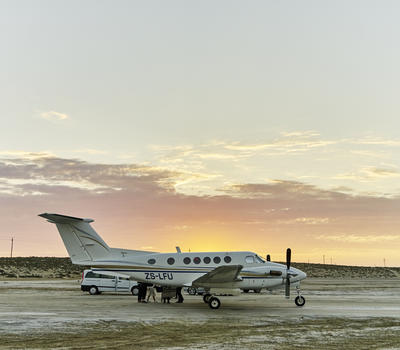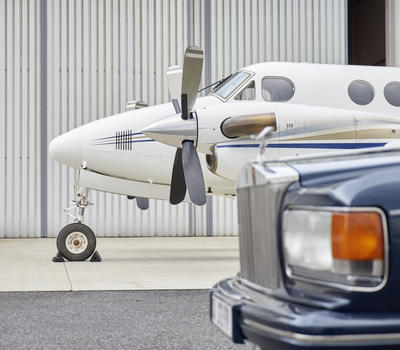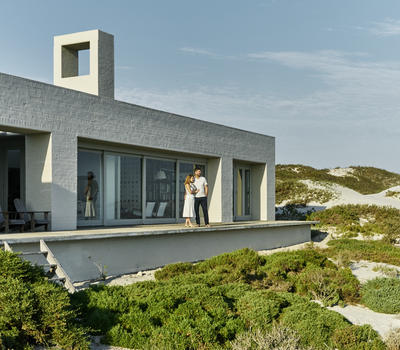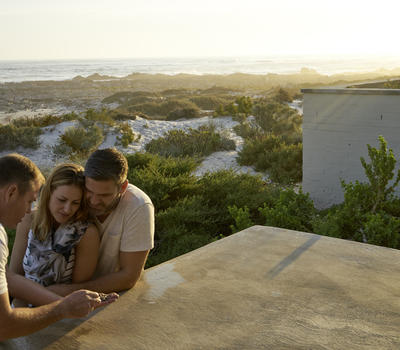 The Benguela Diamond Safari, exclusive to Ellerman House
Ellerman House, in partnership with Benguela Diamonds, is offering its guests an exclusive opportunity to embark on a 'diamond safari' to the mineral-rich west coast of South Africa – a unique place of origin for diamonds worthy of the most exquisite jewellery settings. Benguela Diamonds is named after the predominant current, the cold, nutrient-rich Benguela Current, which flows in a northerly direction off the westcoast of South Africa.
'Diamonds are forever', diamonds are known as 'a girl's best friend', and diamonds are the purest and most brilliant of the earth's precious gemstones. Investing in a special diamond is not an everyday purchase, which is why this unique trip – the first of its kind in South Africa – has been curated as a once-in-a-lifetime experience.
Guests get to follow the journey of an ocean diamond from its humble origin beneath the surface of the sea to its transformation into a symbol of love and object of beauty. This exciting new experience, exclusive to Ellerman House guests, is particularly attractive to couples planning an engagement or celebrating an anniversary or milestone in their lives.
The tailor-made day trip begins with an early morning private charter flight from Cape Town to Port Nolloth on the west coast. The adventure begins the moment you are collected from Ellerman House by your chauffeur and transferred to a private terminal at Cape Town International Airport for your scenic flight on board a Swiss-designed Pilatus PC12 or a Kingair 200 aircraft. The journey takes approximately an hour and 15 minutes, following the desolate but beautiful coastline to Port Nolloth. There's time to drink a toast to the adventure ahead and take memorable photographs before landing.
Home base for the day is a luxurious, contemporary villa right on the coast, between Port Nolloth and McDoogles Bay, directly in front of Benguela's private offshore concession. Decorated in marine tones of blue and white, the villa offers a high level of luxury and comfort to ensure that every aspect of your day is relaxed and pleasurable.
The morning begins with a light continental breakfast while the host presents an introduction to the day's activities.

By mid-morning, the adventure gets under way with the option of joining the
Benguela dive masters under the water. A valid diving certificate is all that is required, as the dive is an entry level one, in fairly shallow water. For those who choose not to dive, it's just as exciting to be on the boat waiting for the precious seabed gravel to be brought up to the surface. The gravel runs into a classifier that separates the larger stones from the gravel. The remaining gravel is then 'jigged' which means that the diamonds are sorted from the gravel using a vibrating pan system. The heavier gemstones, such as garnets, olivines and diamonds, fall into the pan. Only then does the final sorting and grading process begin.
A gourmet lunch awaits you at the villa after being out on the ocean. A private chef accompanies guests for the day to take care of all your culinary needs. Ellerman House guests will be accompanied by their personal chef. In keeping with the coastal setting, we suggest a delicious seafood lunch of fresh line-caught fish or west coast crayfish, depending on the season. The gourmet lunch of your choosing is paired to award-winning South African wines, handpicked from Ellerman House's exceptional wine collection.
After lunch it's time to sort through the day's richest pickings with an expert from Benguela's sorting team, and learn more about the grading of diamonds. This is the magical moment to select your rough diamond to be cut, polished and set into a piece of jewellery at the design studio in Stellenbosch. While nature determines the colour, carat-weight and clarity of a diamond, only a skilled craftsman can determine the cut, displaying the fire, sparkle and beauty of the diamond. When a diamond is cut to perfect proportions – not too deep nor too shallow – light will reflect inside the stone and disperse through the top of the stone, giving it an inner radiance.
By late afternoon, guests are winging their way back to Cape Town aboard their private aircraft. Safely back at Ellerman House, guests round off the day by having a fabulous dinner on the terrace, overlooking the Atlantic Ocean.
The idea to make the diamond safari accessible to discerning clients began with one man's dream of expanding the diamond business beyond mining by taking ownership of each step of the process to ensure authenticity, quality and seamless service. The man in question is Wynand Hendrikse, an experienced South African diamond diver for over 20 years, who launched Benguela Diamonds precisely to offer a complete service to his clients at Aphrodite Diamonds, the family run diamond and jewellery design studio he owns in Stellenbosch. Not only does the company mine and dive its own diamonds, operating a private ocean concession on the west coast, it also has its own cutting works and goldsmith.
'Mining our own diamonds gives us a very exclusive niche in a market where
traceability has become extremely important. This not only certifies the origin of our diamonds, but is also a guarantee of fair working conditions in our concession,' explains Wynand. To his knowledge, Benguela Diamonds is the only company in the world which controls the entire journey of an ocean diamond, from mining to polishing to setting.
For visitors to Cape Town, the biggest advantage of investing in a diamond through Benguela is that it only takes five to seven consecutive working days to get a diamond cut and polished, and a piece of jewellery designed, made and certified. It's a high-end example of a 'one-stop shop', is how Wynand sums it up.
The diamond safari will be available from 1 October 2017, and is strictly
dependent on prevailing weather conditions. Available for a maximum of 6 guests, the trip costs R225,000 and includes the road transfers, return air transfer on a private aircraft, and all food and beverages during the day. The price remains the same, regardless whether 2, 4 or 6 guests travel together. Note that the price excludes accommodation at Ellerman House, the cost of any diamonds purchased from Benguela Diamonds and also excludes the cost of designing and manufacturing a piece of jewellery.
For more information, please contact Ellerman House info@ellerman.co.za
Tel +27 21 430-3200, www.ellerman.co.za
Show More
Show Less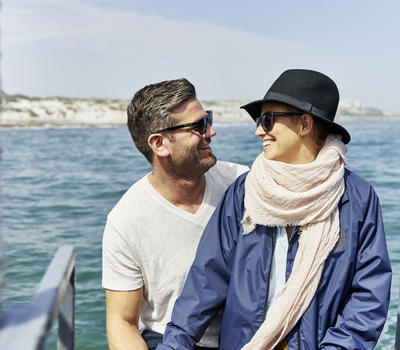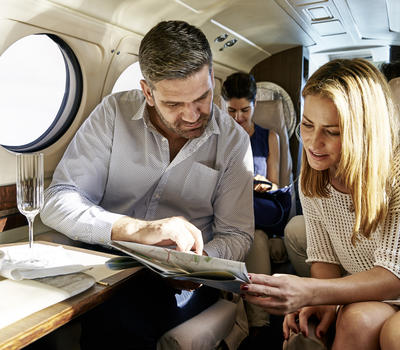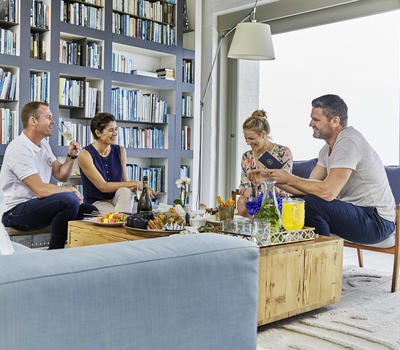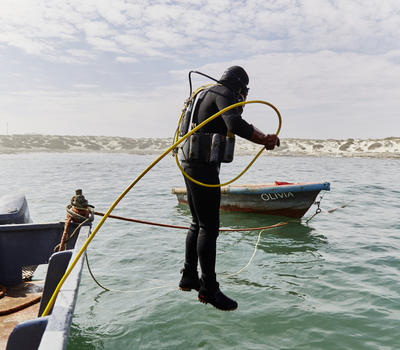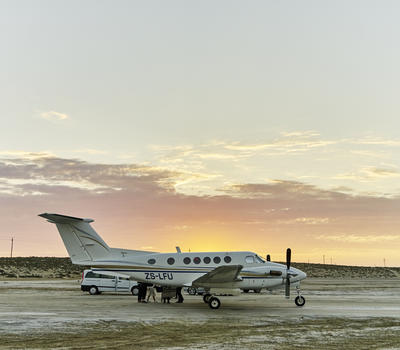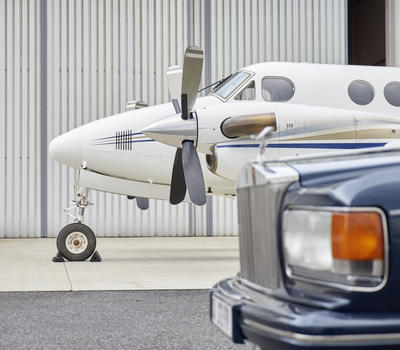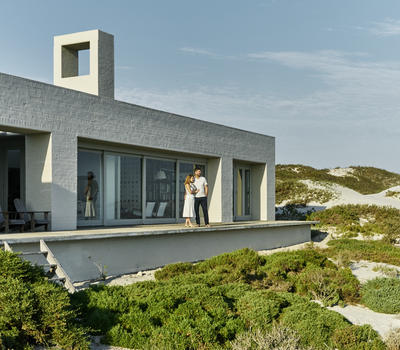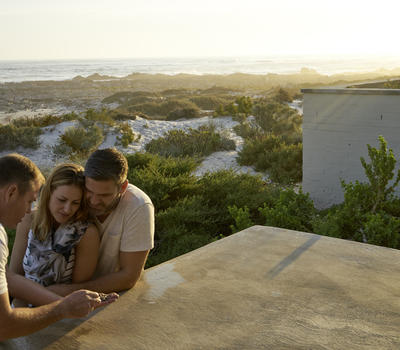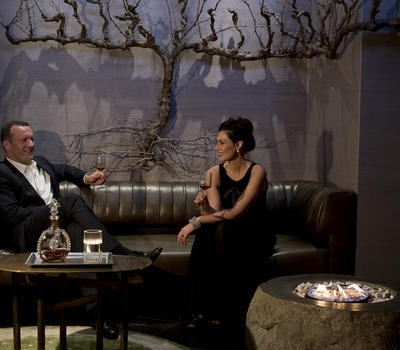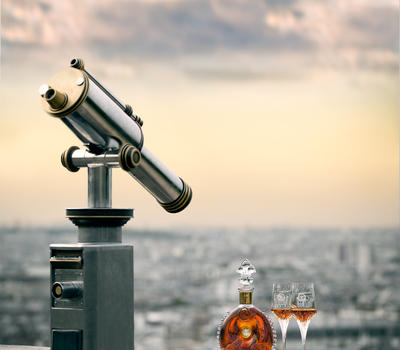 Ellerman House Louis XIII experience
LOUIS XIII is the most luxurious spirit on earth and takes up to 4 generations of cellar masters and 100 years to produce.
1569 – The wars of religion rage and one of the battles fought between Catholics and Protestants takes place in Jarnac, Charente. Three centuries later, Paul-Émile Rémy Martin I would acquire a saddle flask decorated with a fleur de lys, found in that very same battle field.
1640 – King Louis XIII officially recognises the terroir of Charente and Cognac eaux-de-vie, for which he instigates the first commercial regulations.
1874 – To celebrate the House of Rémy Martin's one hundred and fiftieth anniversary, Paul-Émile Rémy Martin I decided to pay tribute to King Louis XIII, the protector of Cognac. He gathers together his best and oldest Grande Champagne eaux-de-vie. The carafe he creates to receive this blend is inspired by the flask found on the Jarnac field. LOUIS XIII cognac was born, from the Cognac region's premier cru limestone soils.
From London to Versailles, from Shanghai to Washington, from Moscow to the Siamese Empire, LOUIS XIII has always made its mark on legendary journeys and royal dinners throughout the world. Served in the iconic buffet car on the Orient Express, on board Concorde, or at the banquet of Queen Elizabeth in Versailles, this exceptional cognac has travelled around the world several times since its first shipments at the end of the 1870s.
Inspired by the century of craftsmanship, LOUIS XIII has announced an original film, starring actor John Malkovich, which envisions Earth in one hundred years from now. The film, entitled "100 Years, the movie you will never see", is set to be released in November 2115 and was inspired by the patience and craftsmanship that goes into a single bottle of LOUIS XIII Cognac. The film, which has been seen by no-one except Director, Robert Rodriguez, has been placed in a state of the art vault that will open automatically in 100 years. One thousand guests from around the world received an exclusive invitation to give to their descendants to attend the premiere of "100 Years", on November 18, 2115, at the House of LOUIS XIII in Cognac, France.
Ellerman House is proud to team with Louis XIII to create a luxurious experience. Guests can book a Louis XIII Suite and enjoy a tasting of this unique cognac or book the LOUIS XIII Experience.
Show More
Show Less