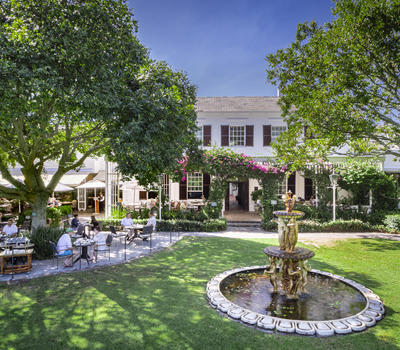 Backdropped by the eastern slopes of Table Mountain, it's the perfect place for breakfast, snacks, lunch, tea or a light meal while watching our resident tortoises stroll along the lawns through the changing backdrop of the garden.
Show More
Show Less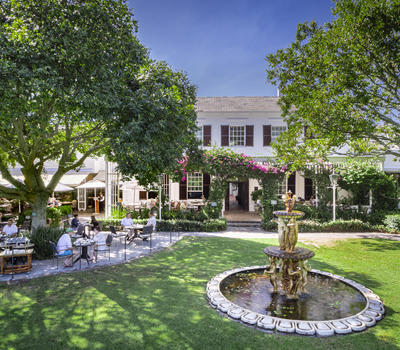 Give yourself a liquid hug with the perfect coffee blend.
Grab some comfort food such as soup, a 3-egg benedict or nibble on the best pastries in the burbs.
Open 07H00 - 16H00.
Show More
Show Less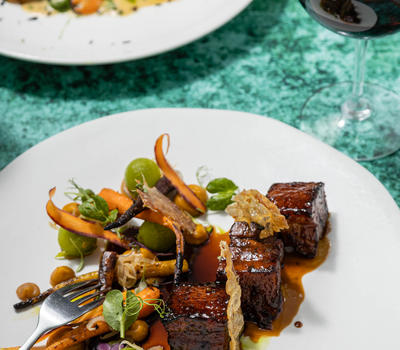 Morii brings an exciting and authentic Middle Eastern flavour.
Our mezze menu is served from late afternoon and offers a variety that includes manakish, pickles, baba gabnoush, muhammara and squid with harissa mayo.
Mezze 16h30 -21h30 (Tuesday to Sunday)
The evening switches to an eclectic fine-dining orientated menu. Offering Turkish. Lebanese and Moroccan flavours, it's a unmissable experience that embodies Morii - which means to "capture a fleeting experience".
Dinner 18h30 - 21h30 (Open Tuesday to Sunday)
Life is too short to drink bad wine.
Enjoy cool drinks, hot drinks, cocktails and of course beautiful wines while looking out over our garden and the Eastern slopes of Table Mountain.
Show More
Show Less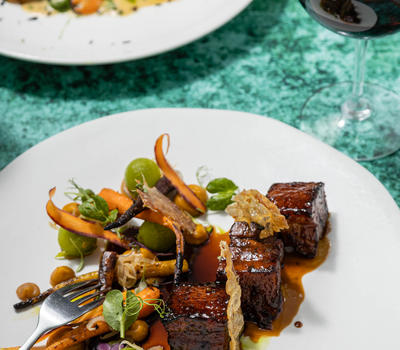 This summer-only venue near the pool serves a selection of drinks and an enticing menu of light and filling dishes.
Show More
Show Less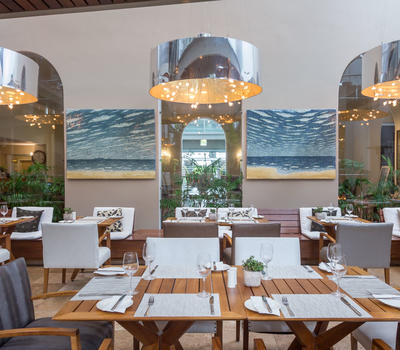 This restaurant provides an elegant and tranquil atmosphere in which to enjoy a generous breakfast, light, easy à la carte lunch dishes or classic, contemporary dinner fare from seasonal menus.
Show More
Show Less