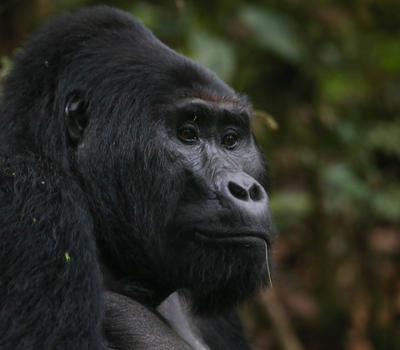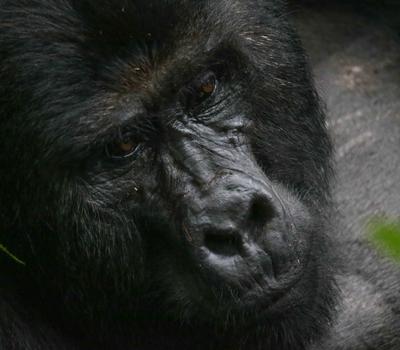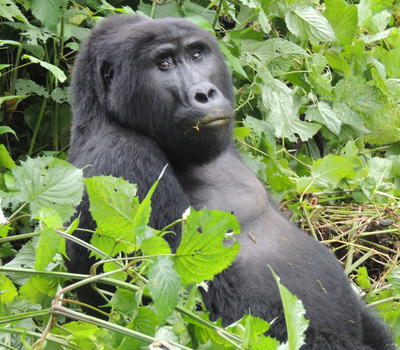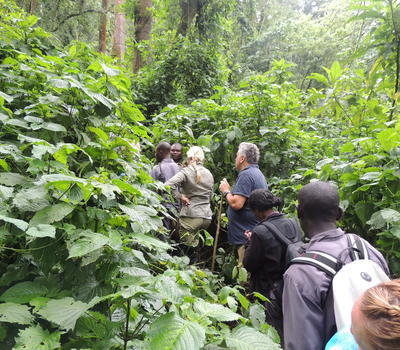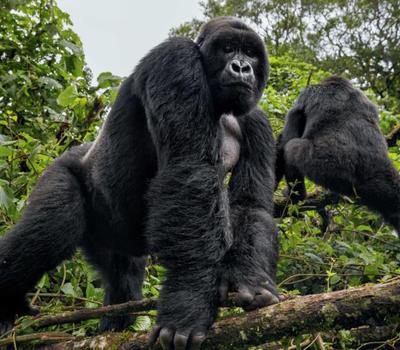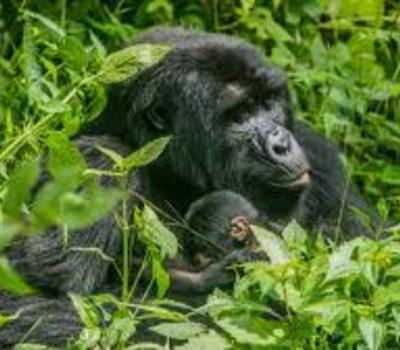 Gorilla Trekking or Gorilla Habituation
Gorilla Safari Lodge provides the ideal base for an unforgettable gorilla safari experience. Take a fully guided trek into the dense rainforest and meet its inhabitants; the shy and peaceful mountain gorillas. Enjoy the privilege of observing and photographing the gorillas as they interact in their large habituated troop.
Gorilla Trekking/ Gorilla Habituation(only Bwindi Forest/ Rushaga sector):
Gorilla Trekking is one of the most unforgettable experiences you can have. Take a 5 minutes walk from the lodge to the starting point of trekking the gorillas. You will be briefed about your gorilla trekking adventure after which you will be led by experienced gorilla trackers on the slopes of the volcanoes. You will start from the site where the gorillas were encountered the day before and from here the gorilla tracking begins. Although the hike can be physically demanding, the anticipation of the exciting experience ahead is amazing, and the beauty of the gorilla forest and its inhabitants are fascinating. One of Africa's major highlights is when you encounter these gentle apes. It is a humbling experience to stand just meters from man's distant cousins as they eat rest, play and bond with their young ones. Follow the mountain gorillas as they range freely in the impenetrable forest, and discover their gorgeous natural habitual and the many species they share it with. You are allowed an hour with the gorillas before finally sloping down back to your lodge . A truly amazing and memorable experience.
Gorilla Trekking permit is $600
The Gorilla Experience means spending all day on a trek in the forest which includes 4 hours with a gorilla family. It is only available in Uganda (Rushaga) where our lodge is located. This incredible experience must be well booked in advance since there are only a total of 8 visitors allowed, 4 per group, unlike a normal gorilla tracking where you have 8 participants in one group. This is an intimate, one of a kind, experience where you are with researchers, trackers, rangers, conservationist, all part of getting a gorilla family used to human presence, a process which takes ± 2-3 years.
Gorilla Habituation permit is $1,500
Show More
Show Less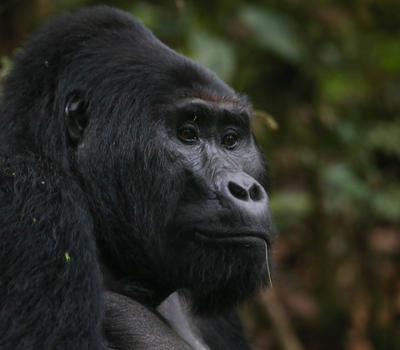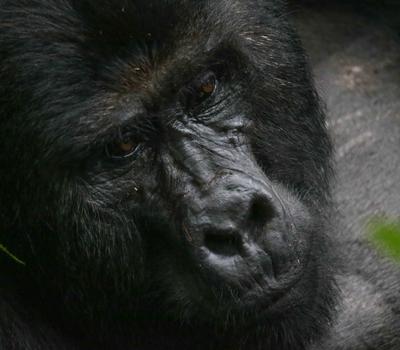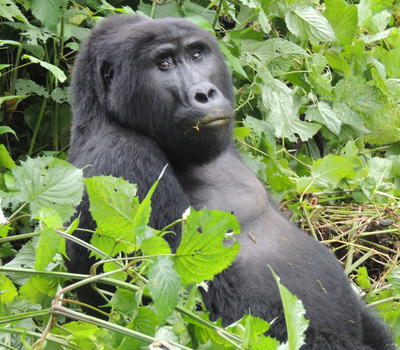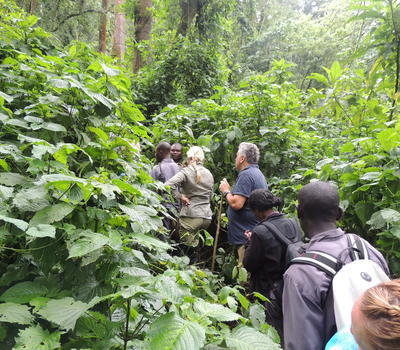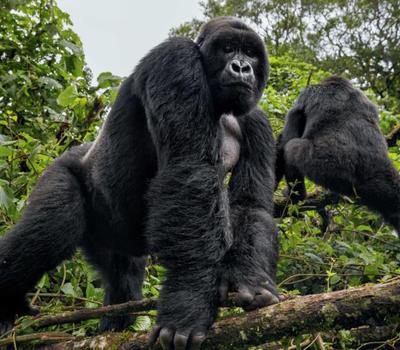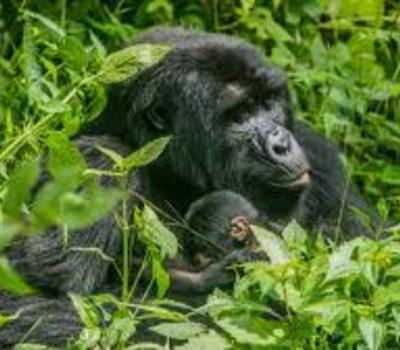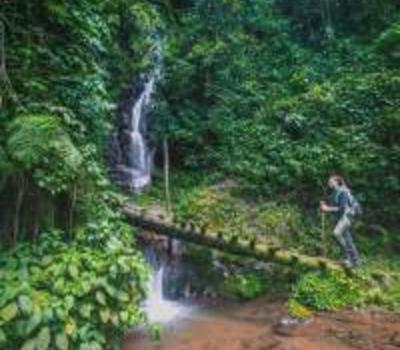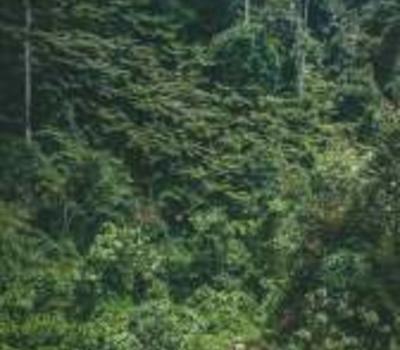 Guided Forest Walk to the Bayenda Falls
After breakfast hike to the pretty water falls known as the Bayenda water falls. The walk takes you through the rain forest where your guide will explain the flora and fauna along the way. During the walk, you will hear all different melodies from singing birds,different species of birds, monkeys as they do the canopy sway from one tree to another, if lucky see the wild elephants, hear the rolling sounds of the water fall. The walk may take approximately one hour each way to and from the falls. Its a more relaxing walk in the Impenetrable Forest. Its an exciting and emotional experience.
Its $85 per person
Show More
Show Less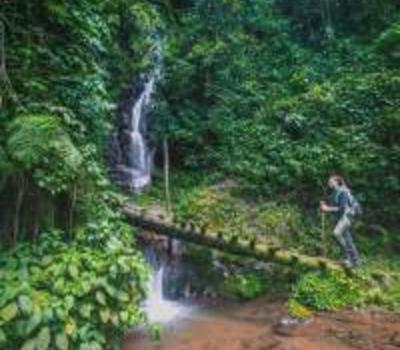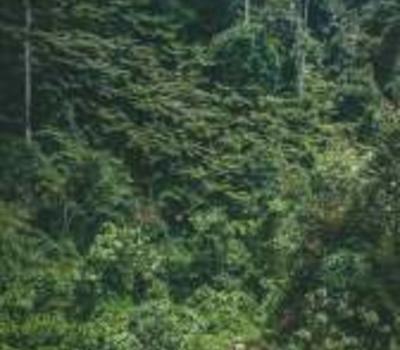 Mountain Biking with our guide:
The Lodge has all the biking gears, here are some of the biking routes
From the lodge to Lake Mutanda-$95
This ride will give you the opportunity to go around Lake Mutanda on bike. You will start from Gorilla Safari Lodge. This route will lead you through the local villages, local farm steads and Matooke (banana) fields, giving you a chance to interact with the local people, absorbing history and soaking in Ugandas western region's natural beauty – all on a bike! You will get a stop over to get a bite of some local fruits.
From Lodge to Lake Muhele-$65 per pax
From Lodge to Nkuringo-$70 per pax
Show More
Show Less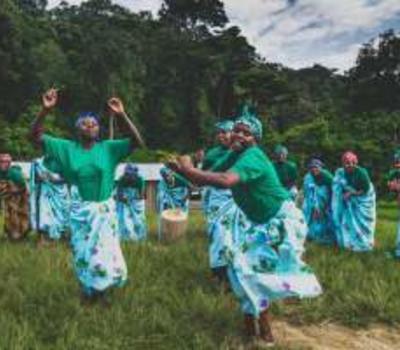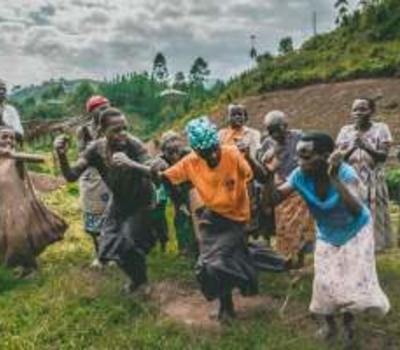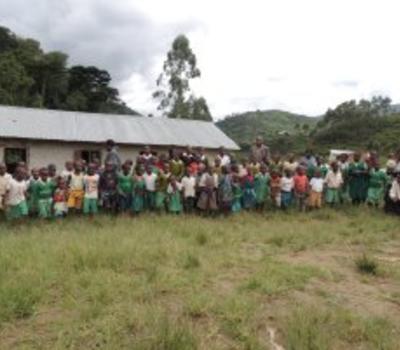 Cultural /coummity visita
Community visits and Culture:
Gorilla Safari Lodge for years and years we have been supporting the Batwa community around the lodge. We are supporting the local school, the Rushaga women group who usually entertain our guests with folk songs and traditional dances, they also teach our guests how to weave baskets, mats, hats. Our guide will show you the community and you will also learn from which trees or plants are medicine and lastly visit their homesteads.
Show More
Show Less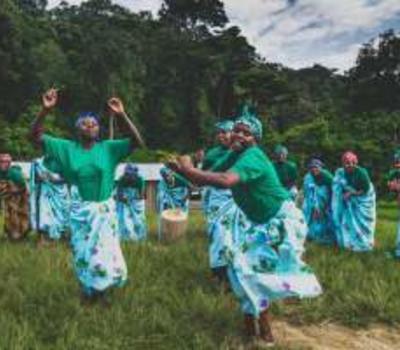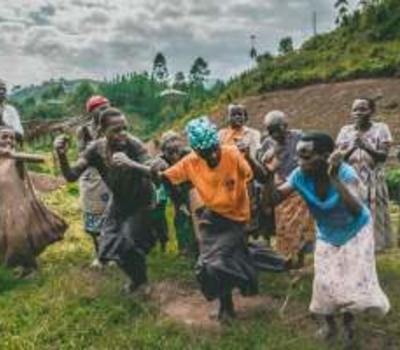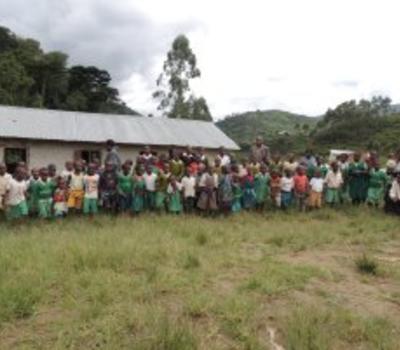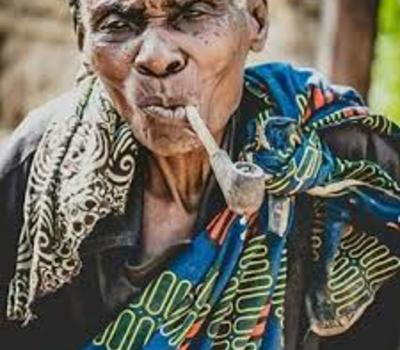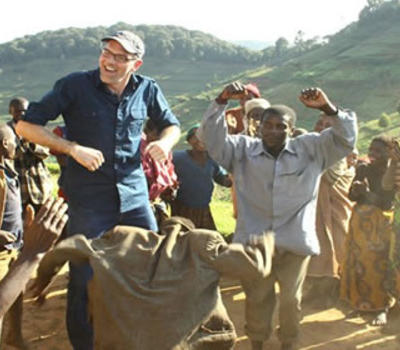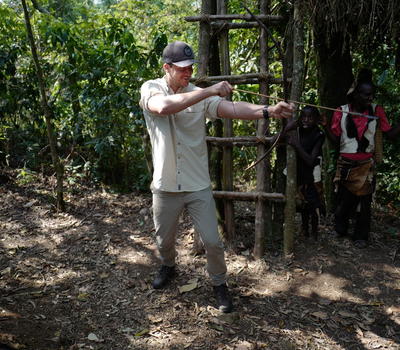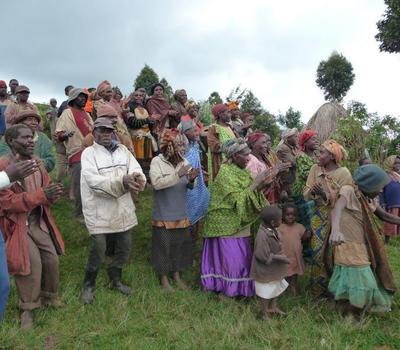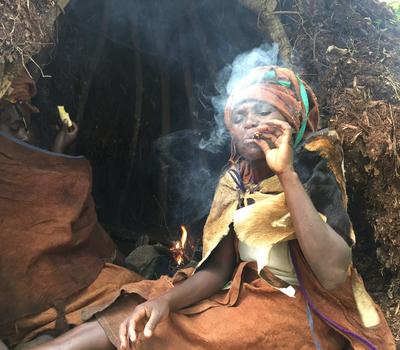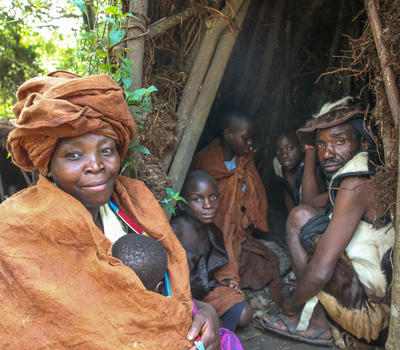 The batwa experience is one of the activities, excursion you should endenvour to participate in. For several years before Bwindi Impenetrable National Park was gazzatted as a National park, this forest was home to the Batwa Pygmies who were referred as the orginal dwellers and keepers of this tropical rain forest. After Bwindi Forest was gazzatted as a national Park in 1993, the Pygmies were rellocated from the forest to the near by villages and towns.
For a long time, the Batwa pygmies depended on forest resources for survival. They used to hunt forest animals using spears and allows for meat and gathering plants and fruits for food. They could harness honey and depend on shrubs for medicine. They constructed huts using trees, leaves and climbing plants from the forest. In otherward one can conclusively say that the Batwa Pygmies lived in harmony with the forest, and animals like mountain gorillas, chimpanzees, forest elephants, birds among others.
When Bwindi Impenetrable National Park was gazzatted and declared a world heritage, the Batwa were expelled from the forest and their life changed there and then leaving their lives endangered since they had no land outside the forest and were not used the life outside the forest.
Its $55 per person in Rushaga sector
If you want Batwe in Mgahinga Forest, its $85 per person
Show More
Show Less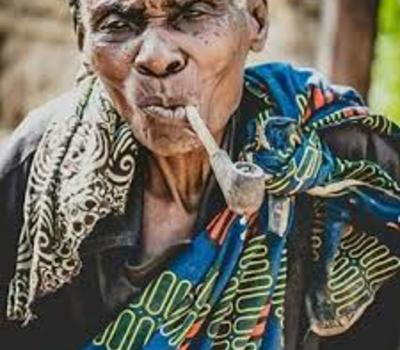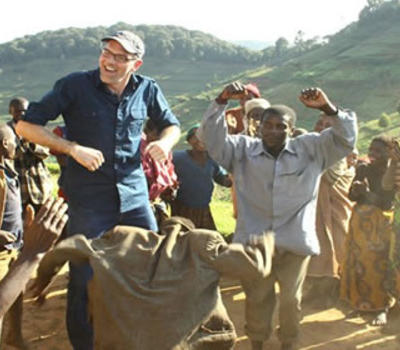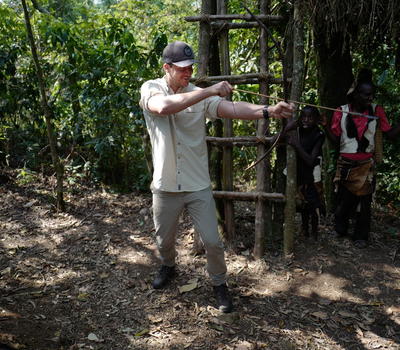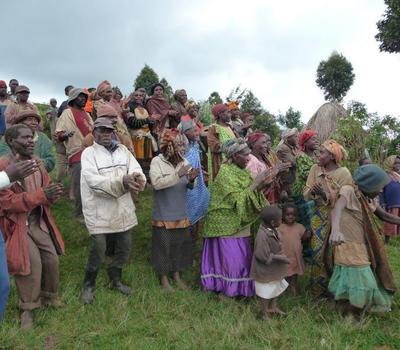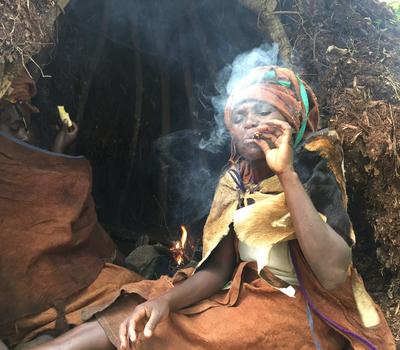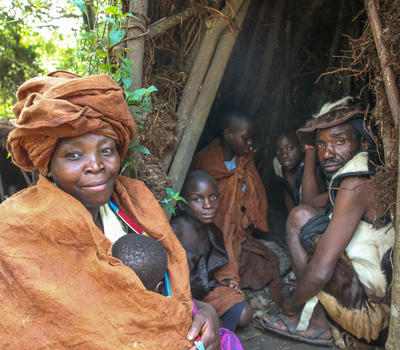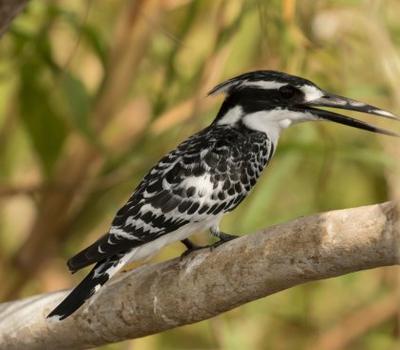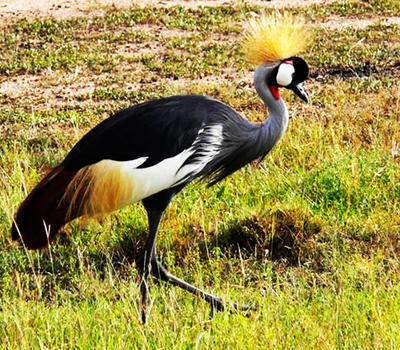 The varied habitats of Bwindi impenetrable forest national park Uganda's oldest natural forest means it is the ideal habitat for a variety of bird species, with over 350 bird species recorded, including 23 Albertine rift valley endemics that is 90% of all the Albertine Rift endemics such as: Short-tailed Warbler and Blue headed Sunbird as well as 7 IUCN red data listed species. The birds that are easy to see are: African Emerald Cuckoo, Dark caped Bulbul, White-tailed Blue Flycatchers and Red-headed Bluebill.arbler and Blue-headed Sunbird as well as seven IUCN red data listed species.
Show More
Show Less