White Pearl Resorts Ponta Mamoli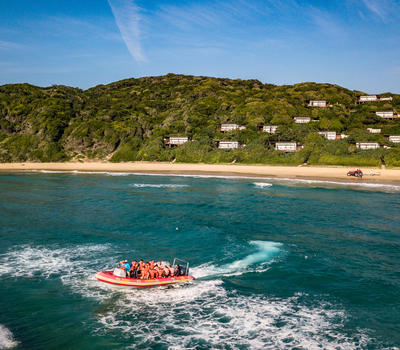 Venture by boat to the nearby pinnacle reef for a snorkelling trip, and you could swim with the Bottlenose Dolphins that regularly glide through these waters – a sublime experience you won't easily forget. From July to November each year, you may encounter the majestic Humpback whales in their natural habitat as they visit us on their annual migration. Whale watching is conducted from the comfort of our snorkelling boat as we observe the whales blowing, breaching, lob tailing and playing. Later in the season, you may encounter their newborns too!
Cost as an add-on: $85 per person, per trip (minimum 4 and maximum 10 guests)
Show More
Show Less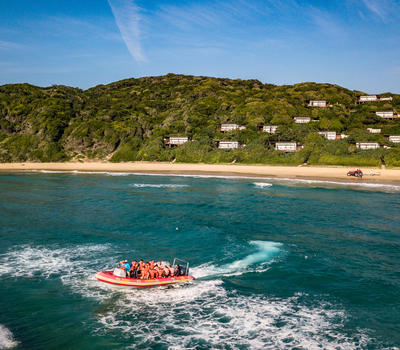 See the Turtles - Seasonal
Our resort is home to one of the richest turtle nesting sites in southern Mozambique. Between November and February each year, guests have the opportunity to witness an extraordinary feat of nature first-hand. Loggerhead and Leatherback Turtles head to this stretch of coast to lay their eggs, and, a few weeks later, the hatchlings make their first-ever voyage to the ocean. The resort has partnered with the Southern Mozambique Marine Turtle Nesting Monitoring, Tagging & Conservation Programme to monitor and protect these remarkable creatures.
Show More
Show Less