andBeyond Ngala Safari Lodge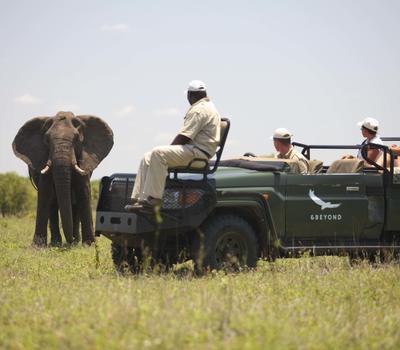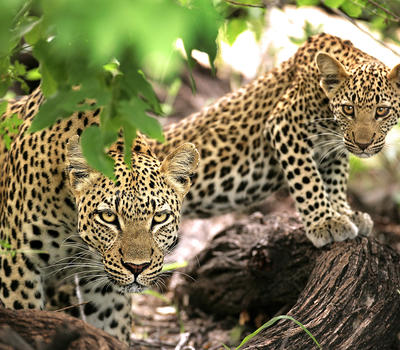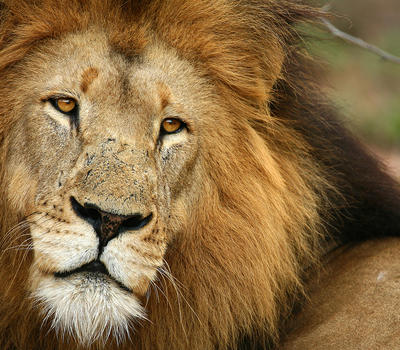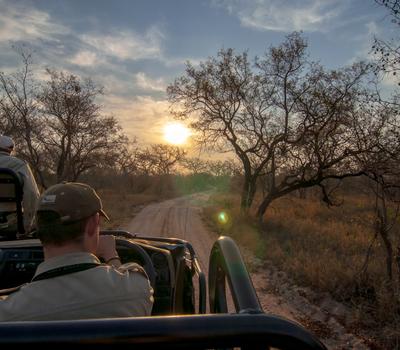 Enjoy early morning and late afternoon game drives that continue after nightfall. andBeyond's professionally trained guides will ask you about your favourite wildlife and will do their best to ensure that your preferences are met, whether it is tracking a particular species or spending more time enjoying each sighting and getting to know the habits of the animals. They will also tell you about the vegetation of the region and will explain the behaviour of the animals that you come across. In some cases, the guides will be able to identify individual animals and let you know about their history and habits. andBeyond Ngala Private Game Reserve is home to all of the Big Five, but is particularly well known for its large prides of lion and occasional sightings of wild dog, as well as large herds of elephant and buffalo. Venture out in search of leopard or lion sleeping off the exertion of the hunt from the night before.
Show More
Show Less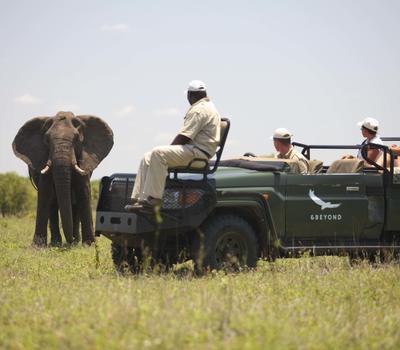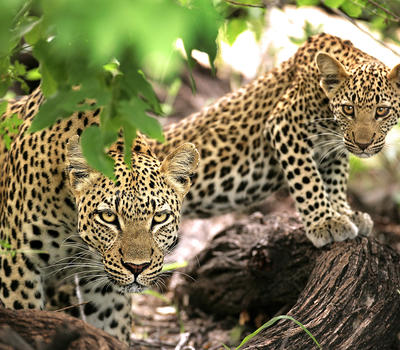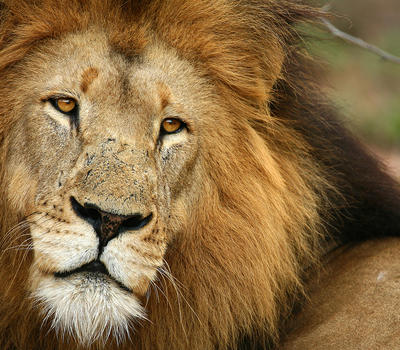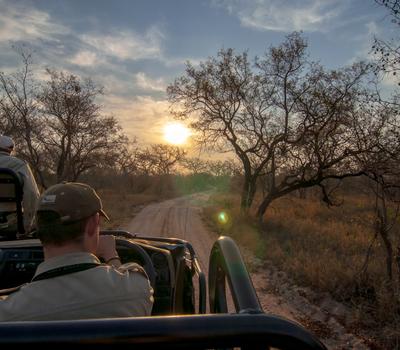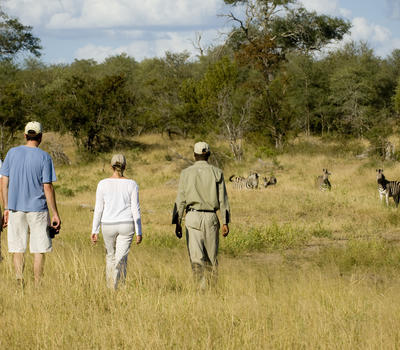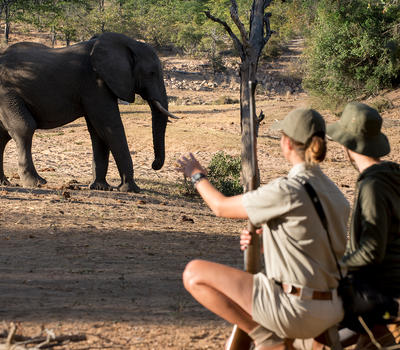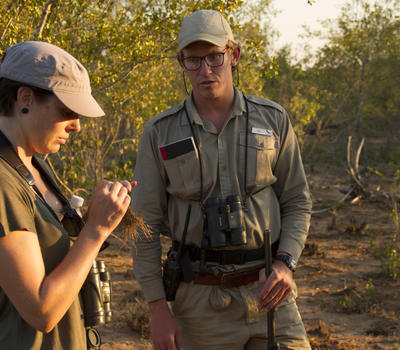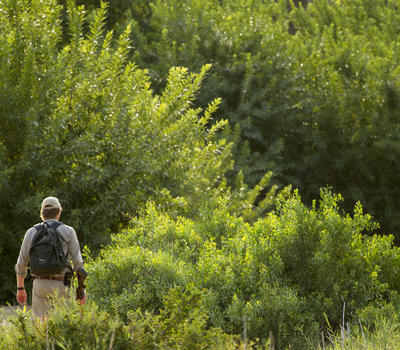 Interpretative nature walks (Included)
Accompanied by your ranger, enjoy an interpretive nature walk, around the lodge, where you learn more about the intricacies of the African bush, from discovering fascinating flora and reading animal tracks with your guide to meeting smaller wildlife up-close.
Show More
Show Less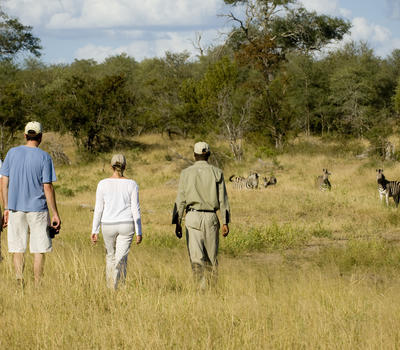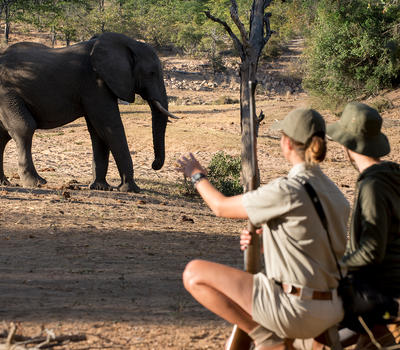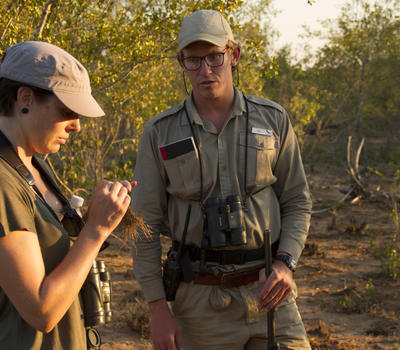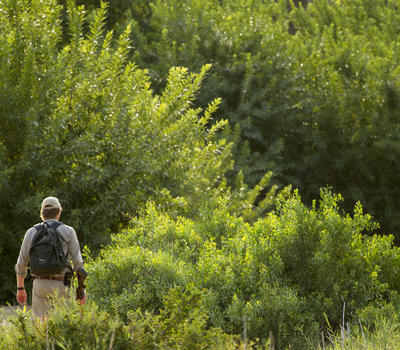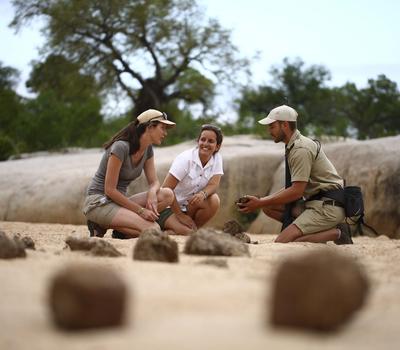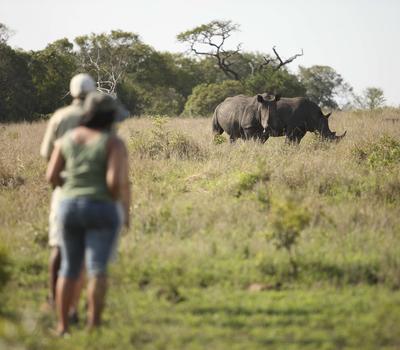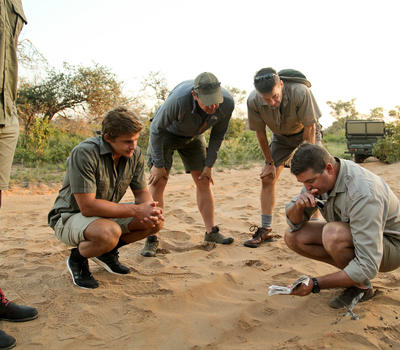 Big Game Viewing Walk (Included; subject to the availability of a qualified guide)
Experience the thrill of tracking animals on foot, as you engage all your senses to discover a world where each sound, scent and bent blade of grass has a meaning. Led by an expertly-trained ranger and tracker team, a tracking walk offers the chance to track and view certain Big 5 animals on foot. Done in such a way that the animals never know that you are there, tracking walks ensure an undisturbed natural experience of their lives, while ensuring safety, as they never feel threatened by your presence. An unparalleled way to experience Africa, a Tracking Walk is a uniquely &Beyond mix of the excitement of tracking big game and gaining an understanding of one's place in the natural order.
Show More
Show Less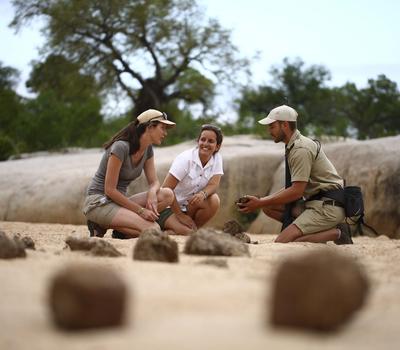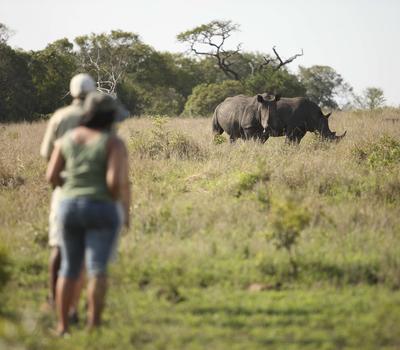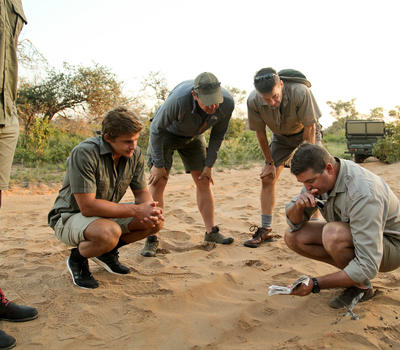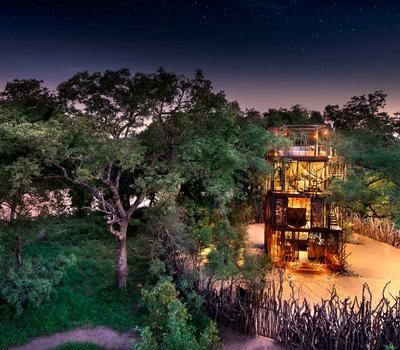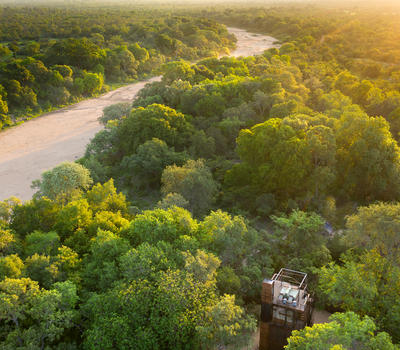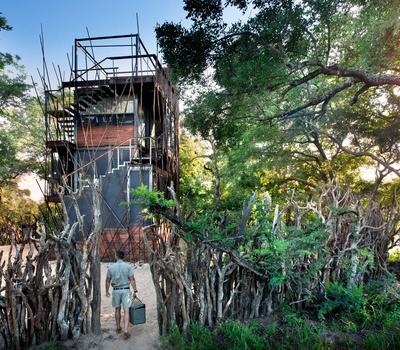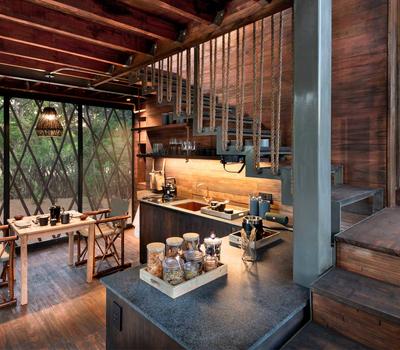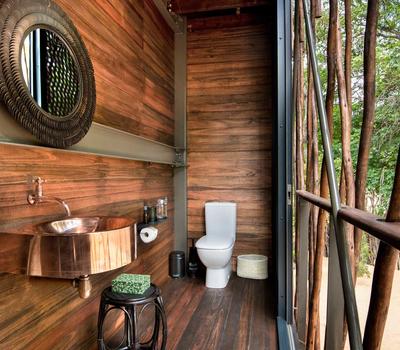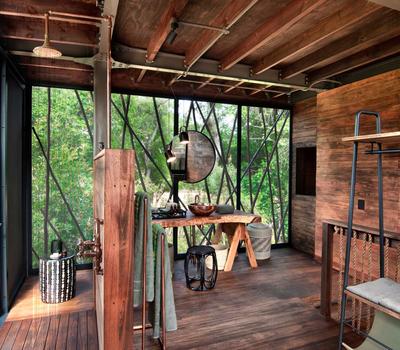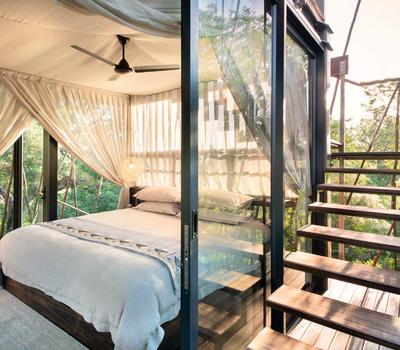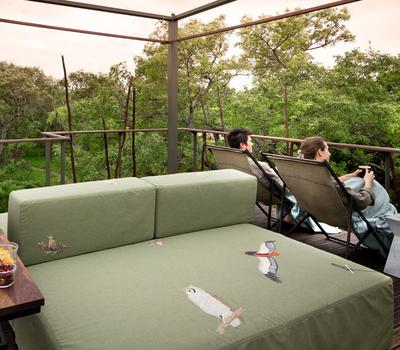 The Ngala Treehouse Experience (additional cost)
Experience the romance of Africa under a blanket of stars in the luxurious Ngala Treehouse, a remote, yet safe retreat in the middle of the reserve, far from Wi-Fi and artificial light. The treehouse features two sleep levels including a covered and weatherproof space with a king-size bed, hot running shower and flushing toilets. An elevated sleep-out platform allows you to slumber al fresco under a retractable screen. Enjoy sundowner drinks and snacks on the upper deck, a picnic and midnight treats. Completely off the grid, this treehouse promises luxury and comfort while offering the most exclusive wilderness experience.
Cocooned in natural bush surrounds, this 4-level treehouse features two sleep areas: level 3 is covered and weatherproof, with a king-size bed, and level 4, a sleep-out platform under a retractable awning. Toast the sunset. Enjoy a starlit picnic dinner. You're assured of an intimate wilderness experience, completely off the grid, themed in luxury and exclusivity.
Surrounded by home comforts, a stocked bar and a selection of midnight and breakfast snacks, you could be forgiven for thinking you were in a lodge. However, your night at Ngala Treehouse is essentially an overnight wilderness experience that complements your stay either at &Beyond Ngala Tented Camp or Ngala Safari Lodge.
Download the fact sheet under downloadable documents.
Show More
Show Less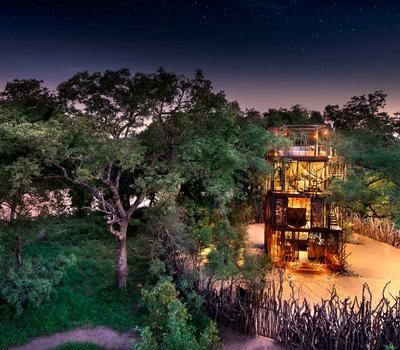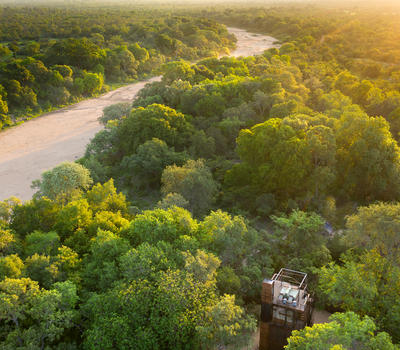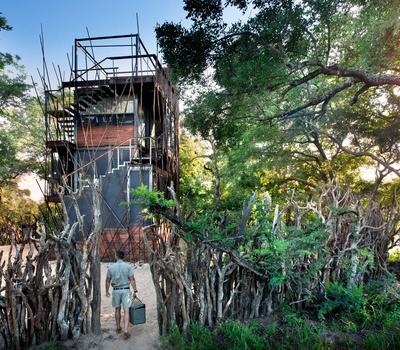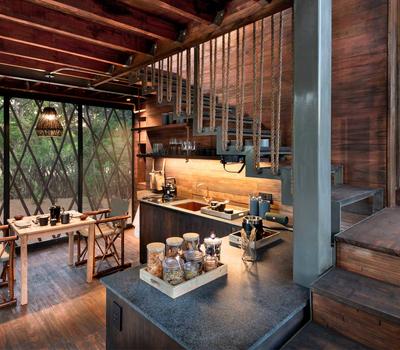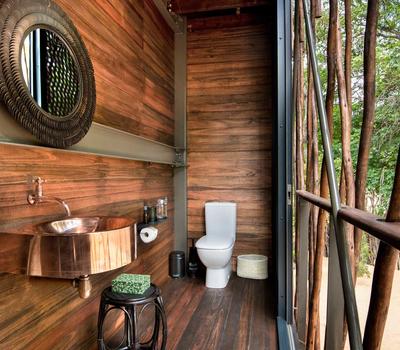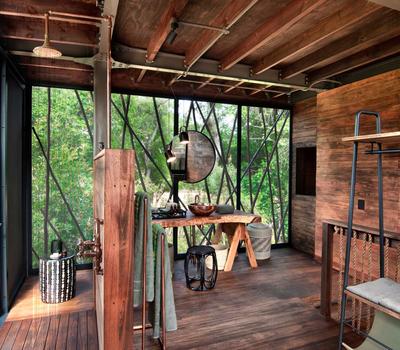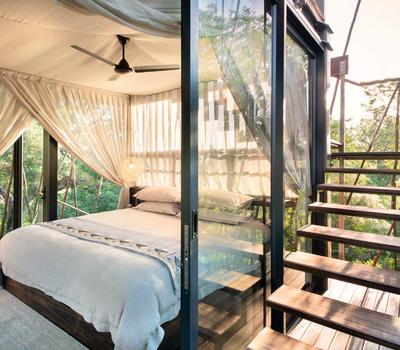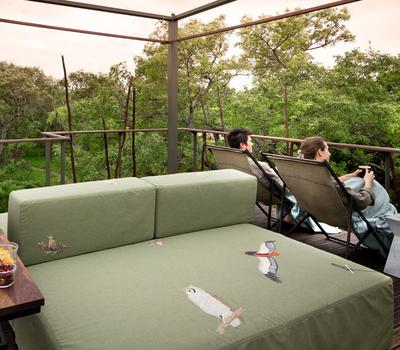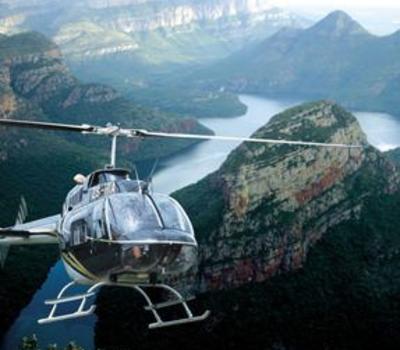 Cascades and Canyon Spectacular (Additional Cost)
This spectacular helicopter flight takes off from Hazyview, near the Sabi Sand Game Reserve. Soar over cascading waterfalls and along the escarpment to God's Window, with its panoramic views, and on to the Blyde River Canyon. Land at a magnificent viewpoint to enjoy a delicious picnic. After your flight, you will be taken back to your game lodge.
Available at an additional cost.
Show More
Show Less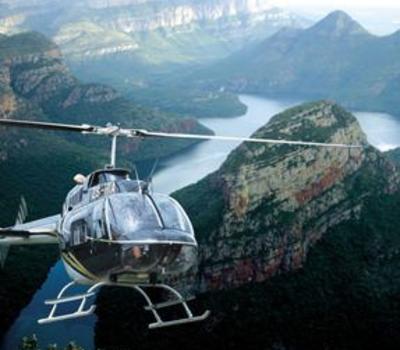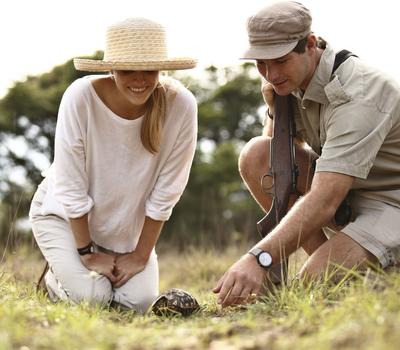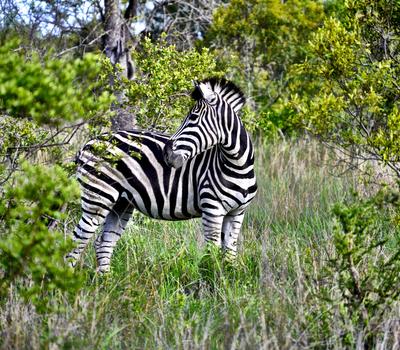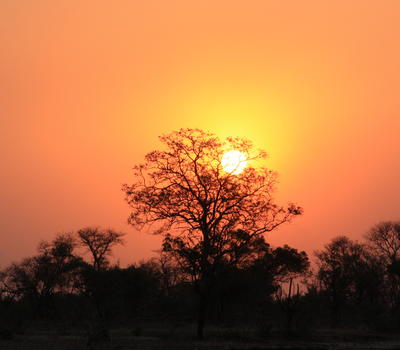 Specialist Walking Safari (Additional Cost)
For those looking for an active thrill beyond the excitement of Big Five sightings on a game drive vehicle, a walking safari offers an opportunity to connect with the African bush, interacting with all its inhabitants, from largest to smallest. Embark on an adventure where your feet tread in the tracks of zebra and buffalo, your nostrils fill with the scent of crushed wild grasses and you push through the brush and all six senses re-awake as Africa touches you and you touch Africa.
Availability of specialist guide dependent.
Show More
Show Less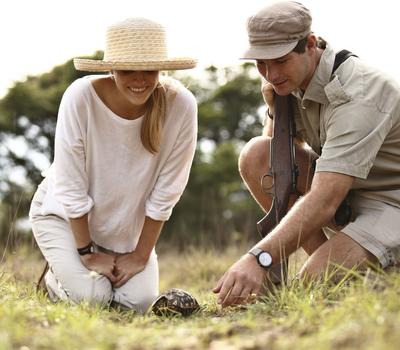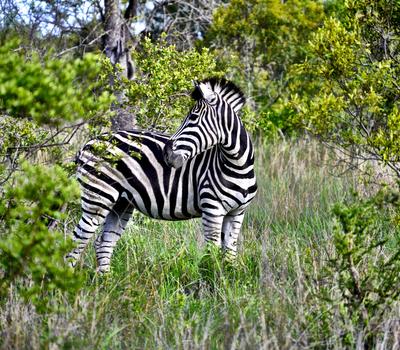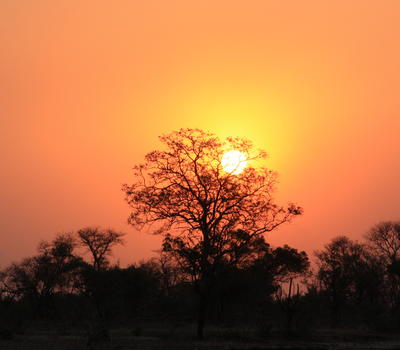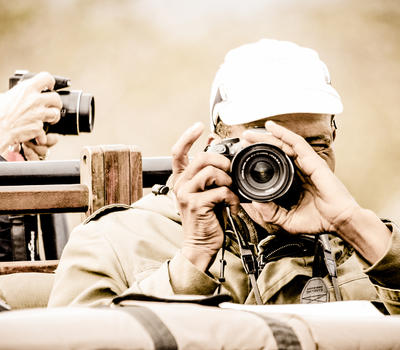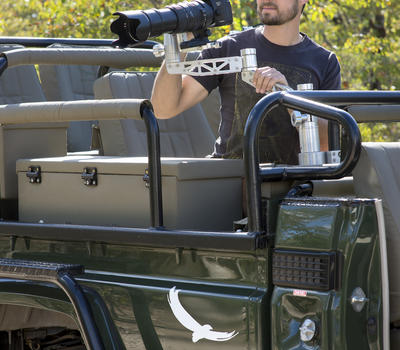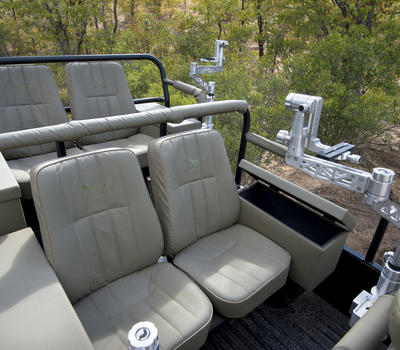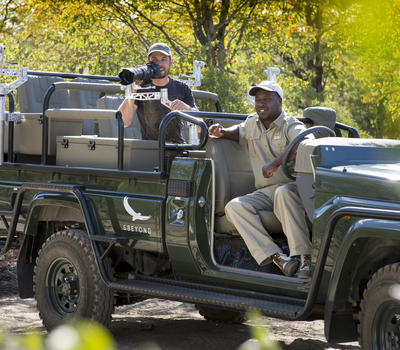 Photographic Safari (Additional Cost)
Photographic enthusiasts, from beginners to advanced, can now capture the wondrous landscapes and magical creatures of andBeyond's Ngala Private Game Reserves, by taking advantage of a fully-equipped photographic safari vehicle. The vehicle has been fitted with state-of-the-art camera mounts and cater for a maximum of four guests, ensuring exclusivity during your safari experience.
Show More
Show Less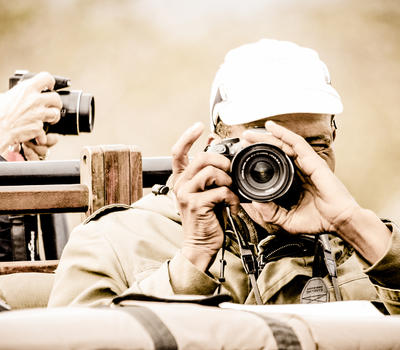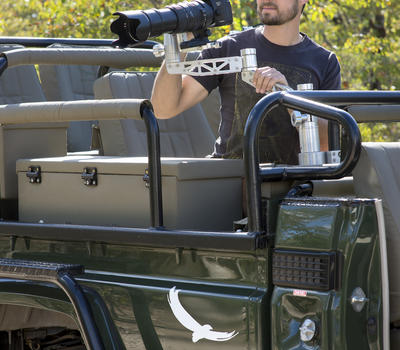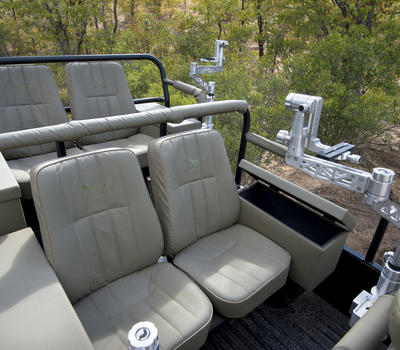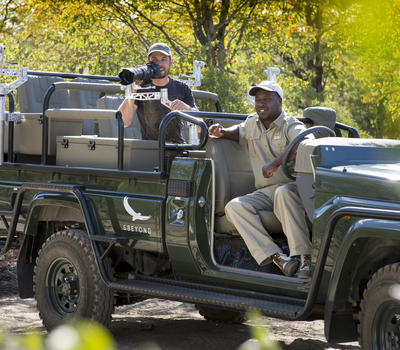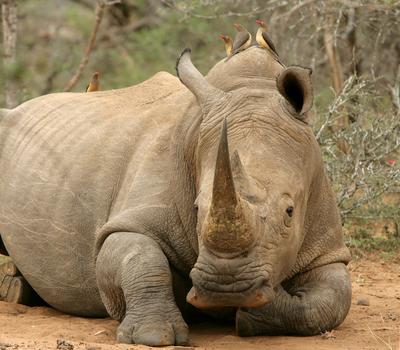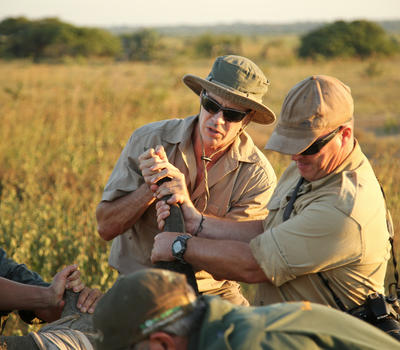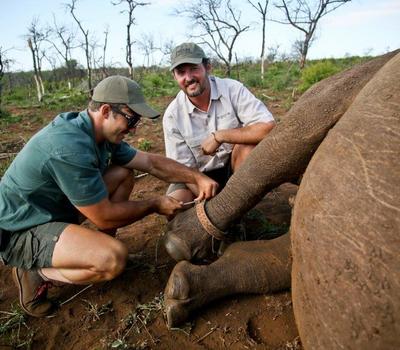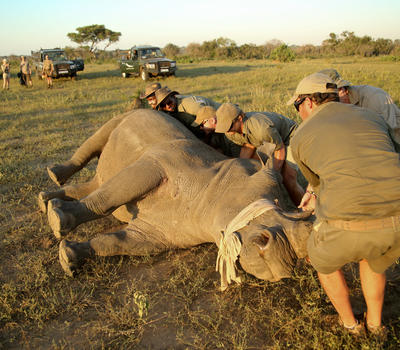 Rhino Notching (Additional Cost)
Enjoy a once-in-a-lifetime opportunity to get up close and personal with rhino at andBeyond Ngala Private Game Reserve while assisting in the conservation of this endangered species. This adventure allows guests to witness the capture and darting of rhino. A wildlife vet will locate and dart the rhino from the vantage point of a helicopter, while the guests and ground crew will follow in open 4x4 safari vehicles. Once darted, the veterinary team will notch the sleeping animal's ear for research and security monitoring, as well as insert a microchip into the horn, enabling researchers to correctly identify different rhino on the reserve. Groups of up to eight guests can participate in this conservation initiative and have the never-to-be-repeated opportunity of touching the anaesthetised giant during the notching procedure. Guests will need to spend a minimum of three nights at Ngala.
Additional costs apply
Show More
Show Less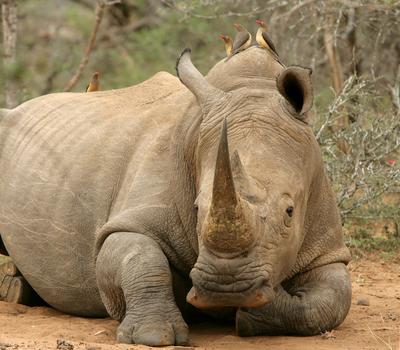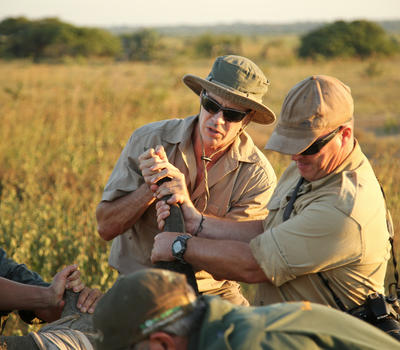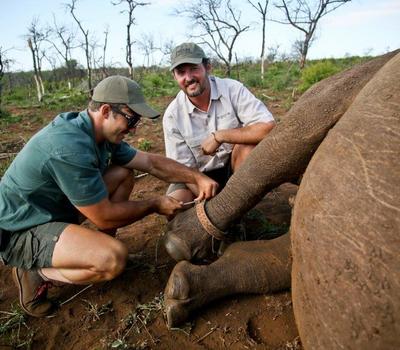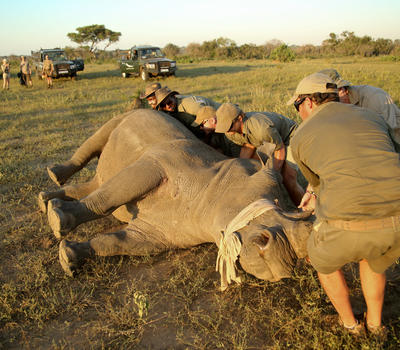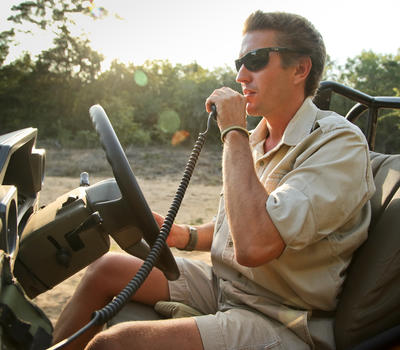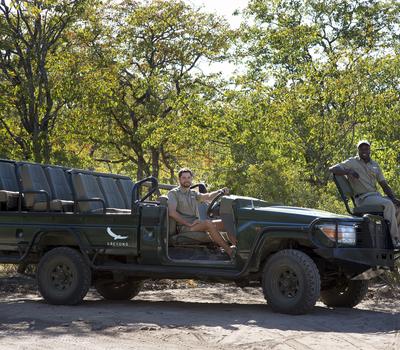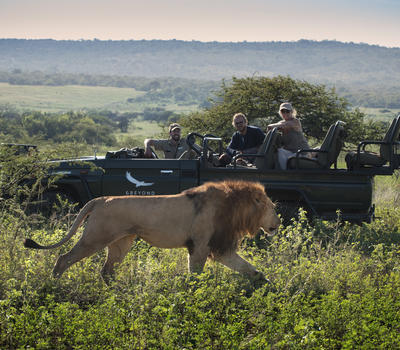 Private Vehicle (Additional Cost)
With a dedicated game ranger and tracker, as well as a private game drive vehicle, guests have the luxury of tailor-making their own safari experience; choosing their own game drive times and spending as much time as they want at sightings.
Show More
Show Less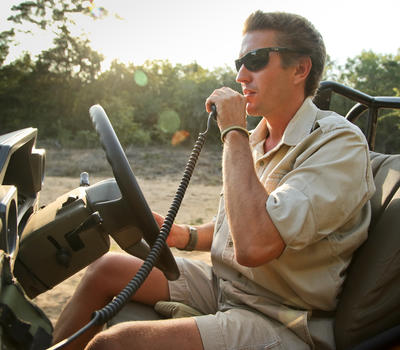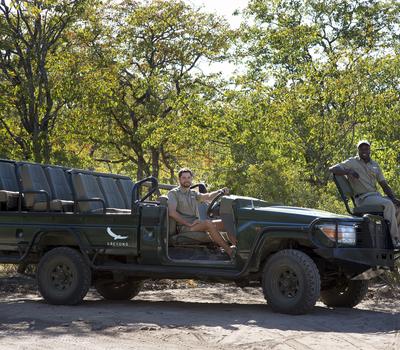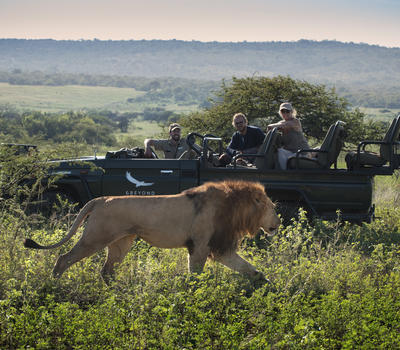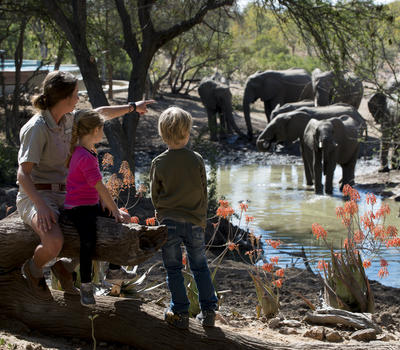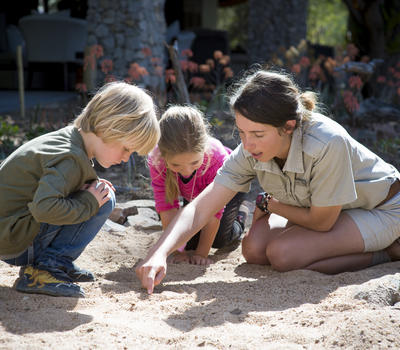 andBeyond's WILDchild programme, designed especially for children visiting our safari lodges and camps in Africa, is filled with fun, interactive activities that offer opportunities to learn and discover new experiences and cultures. Deeply rooted in the love for the African bush, it not only creates a series of unforgettable moments for the whole family but forges strong bonds between our young guests, our planet and its people.
Show More
Show Less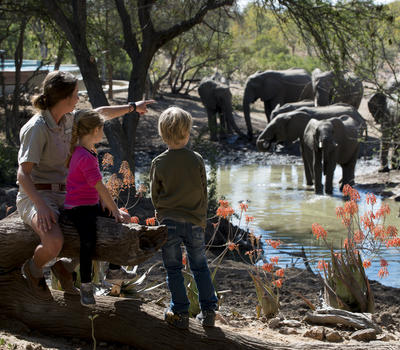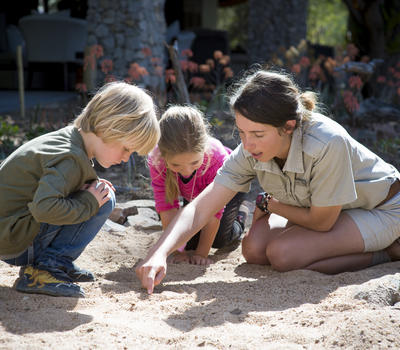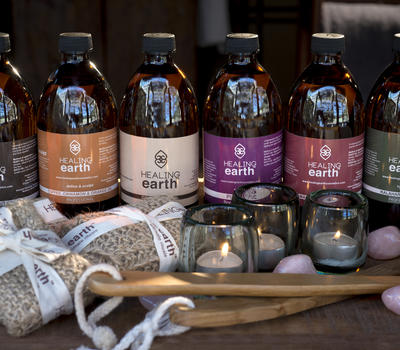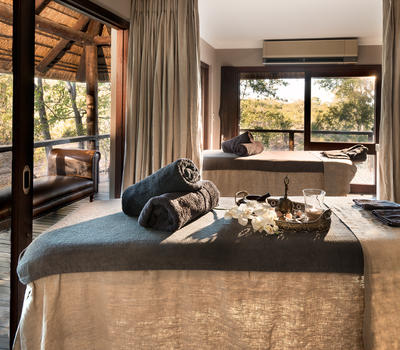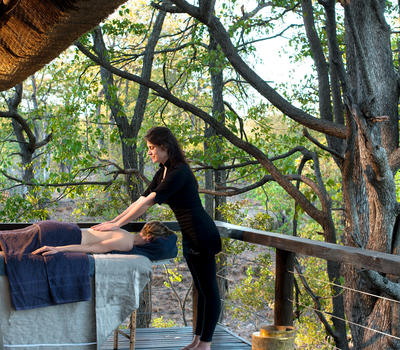 Healing Earth Wellness Treatments (Additional Cost)
&Beyond has partnered with Healing Earth, a leading natural, eco-friendly and holistic spa & skincare company, to produce a truly authentic African spa experience for the mind, body and soul. Therapeutic in its approach, Healing Earth only uses all-natural ingredients and essential oils. The luxuriant spa products & soothing treatments are inspired by the wisdom of Africa's traditional healers & celebrate our continent's vibrant heritage, communities and plant life.
Show More
Show Less