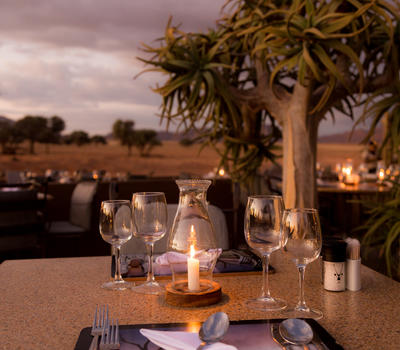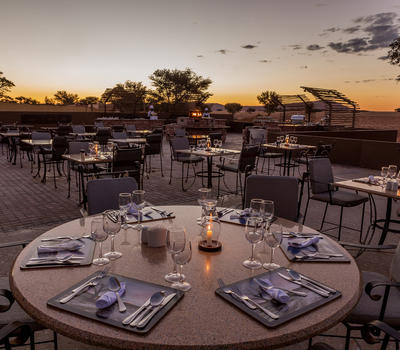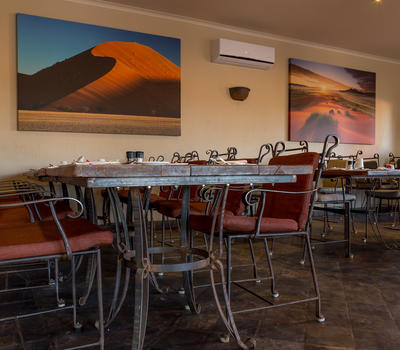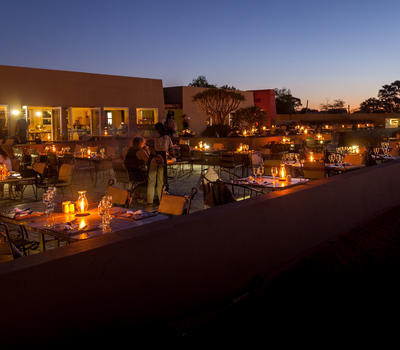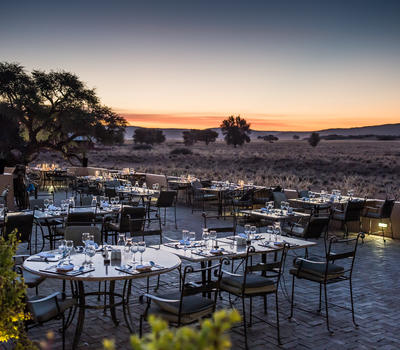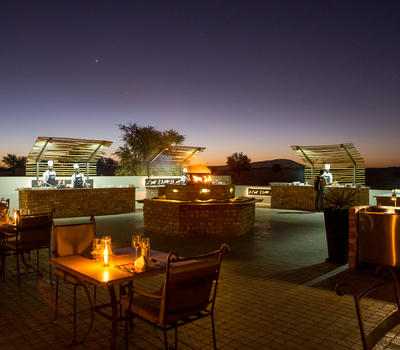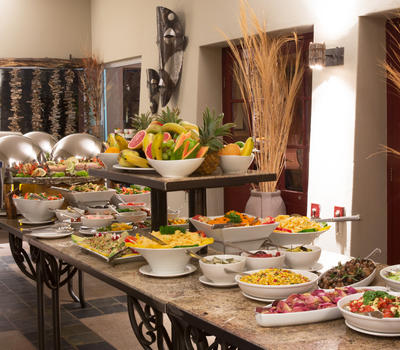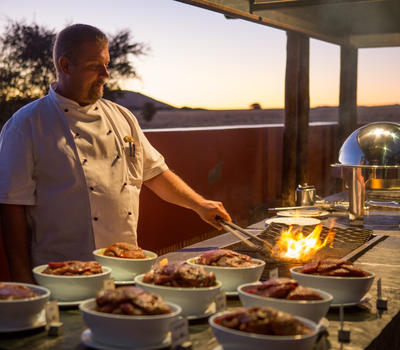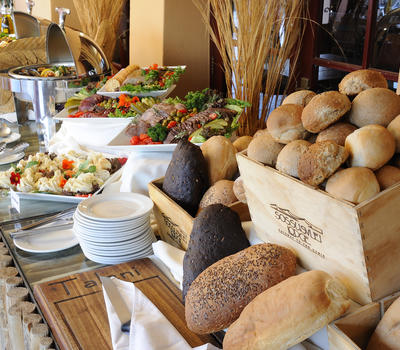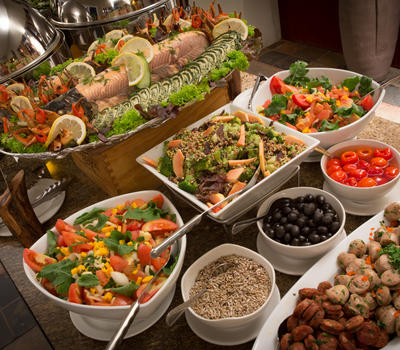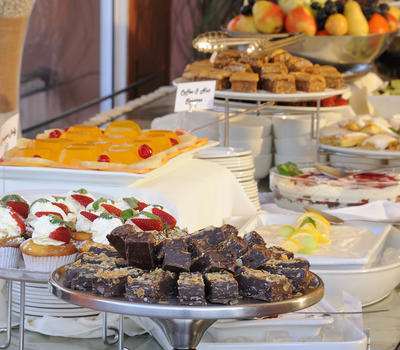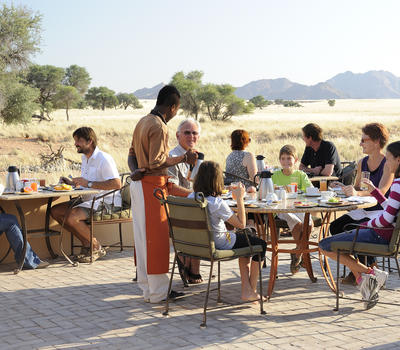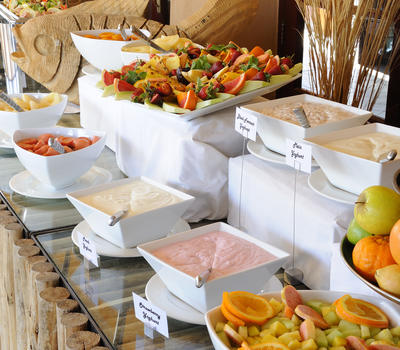 Sossusvlei Lodge Restaurant
Sossusvlei Lodge is well known for sensational cuisine and many guests have praised especially the delectable buffet dinner experience.
The al fresco terrace offers magnificent views over Elim Dune and of the floodlit waterhole where you can watch the passing parade of oryx, springbok, jackal, ground squirrel and hyena, whilst enjoying exquisite food and wine.
You can start your day with a scrumptious buffet breakfast with an extensive selection of all the favourite delectable breakfast foods and treats.
For lunch the chef will spoil you with the mouth-watering meal of the day accompanied by a variety of salads and side dishes. An a 'la carte menu is available at the Sossusvlei Lodge Bar from 14h30 to 16h00.
The popular buffet dinner will leave you spoiled for choice between the salads, side dishes, grilled meats and stir-fries - all prepared fresh and in front of every guest! For the perfect ending there is a range of decadent dessert sensations as well as a variety of cheeses and biscuits.
Show More
Show Less