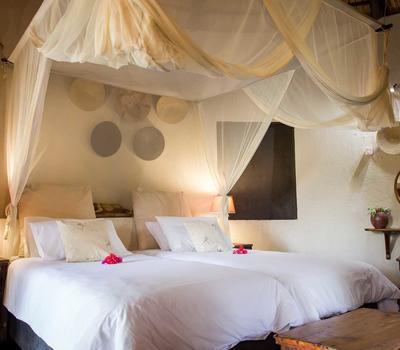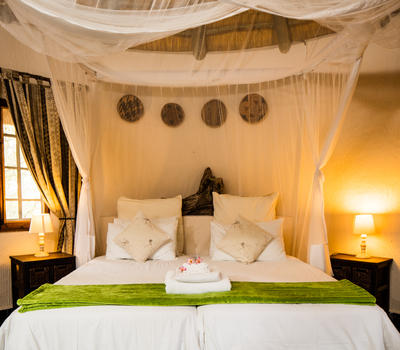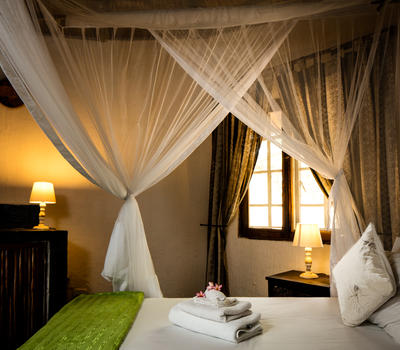 All 3 standard rooms at Billy's Lodge are en suite and equipped with insect-proof window screens, mosquito nets, air-conditioning, overhead fans, and a hot beverage station. Mini fridges are also installed in the rooms for cold drinks, and there are cupboards for clothing storage.
One room opens up onto the main swimming pool, while the other two are thatched rondavels with tiled floors and a veranda each. Each en suite bathroom is equipped with a shower, but no bath.
Show More
Show Less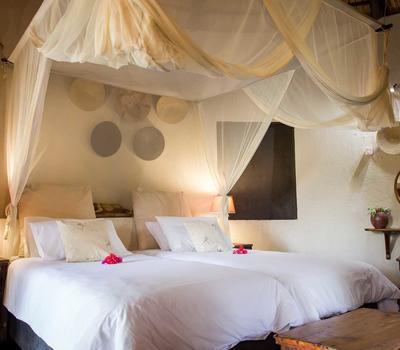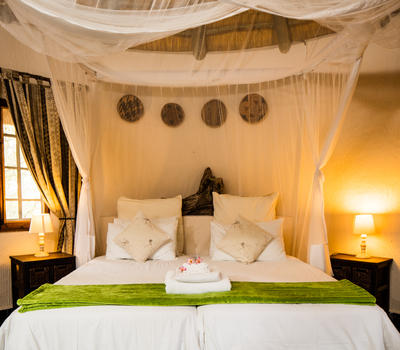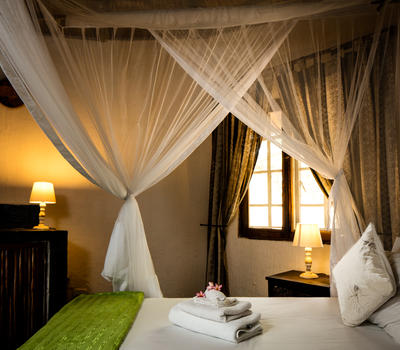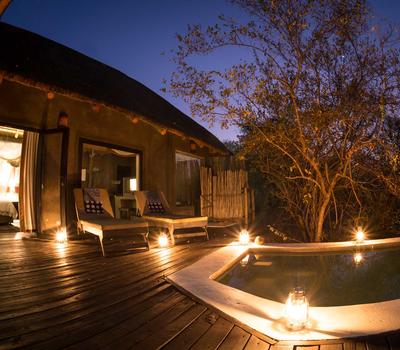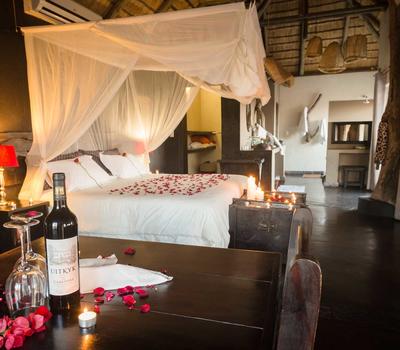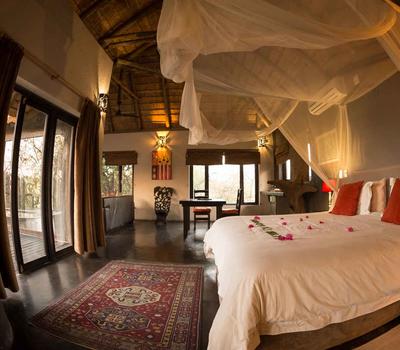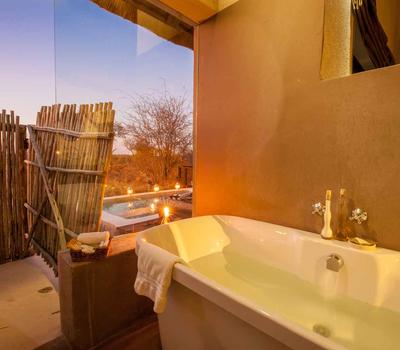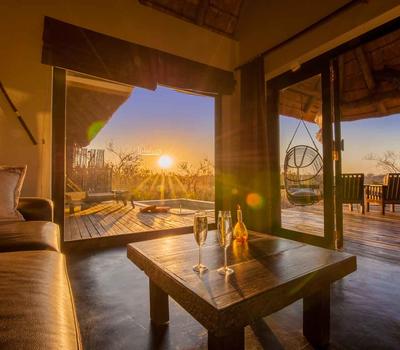 There are 3 luxury suites at Billy's Lodge, each of which enjoy private plunge pools, wooden decks and sun loungers, as well as en suite bathrooms. Suites are thatched and spacious, including a private indoor lounge area, and walk-in cupboard space. Bathrooms include free-standing bathtubs with an open-air shower outside. Large glass sliding doors allow for great views, while mini-fridges, hot beverage facilities, air conditioning and overhead fans offer comfort.
Show More
Show Less