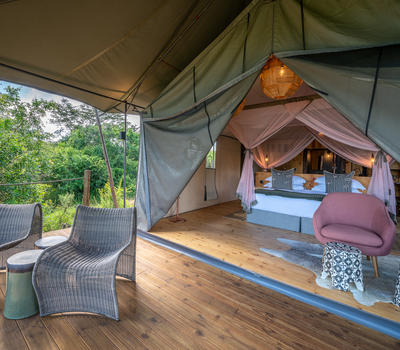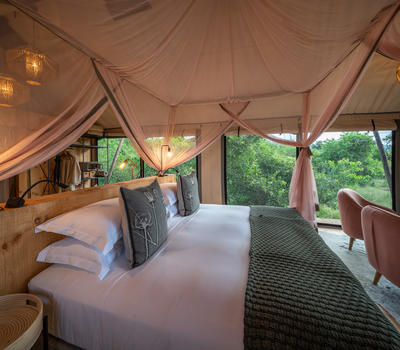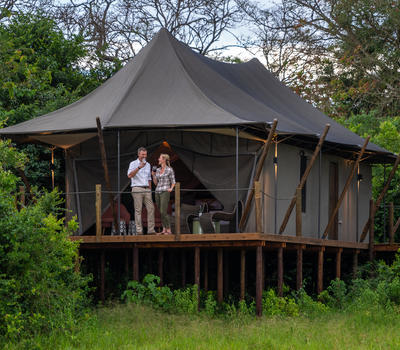 • Canvas tented accommodation on an elevated deck with elevated wooden walk ways connecting tents to the main areas
• Each tent comprises en-suite facilities with an indoor shower, single vanity basin and separate toilet.
• Wardrobe, luggage rack, writing desk and chair, hat and coat stand, easy chairs, seating area, mosquito net, electronic safe, tea and coffee making facilities, multi-plug adaptor charging facilities for mobile devices, mini-bar and outside deck with seating area.
• There is no air-conditioning, however, a pedestal fan in each tent.
• Two way emergency radios have been fitted in the tents and may be used by guests to contact camp management in the event of an emergency only. Said radios are on a closed circuit and inter-tent communication is not available.
• Amenities include; bathrobes, slippers, liquid soap, shampoo and conditioner, body lotion, insect repellent, shower caps, vanity kit with cotton tipped swabs and cotton balls, tissue dispenser, washing powder (for smalls), umbrella and room spray.
Show More
Show Less