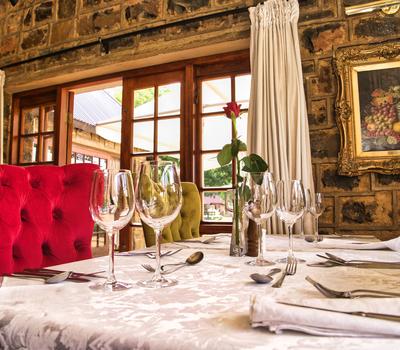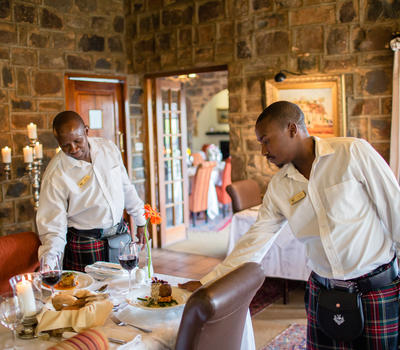 Seeking an intimate gourmet-country dining experience? The culinary journey at The Flying Scotsman introduces a variety of courses and sorbets in the fireside intimacy of the dining room. In terms of décor, expect crisp white linens, opulent floor to ceiling drapery, high thatched ceilings, and stunning artwork donning the exposed-brick walls. Guests are invited to select a bottle of wine from our collection, before being tempted by signature dishes such as roast duck with a black cherry sauce and rainbow trout. As mentioned, the menu is designed daily, taking into consideration what locally-sourced ingredients are in season. The harmonious and romantic environment of this Dullstroom restaurant is rounded off with a roaring log fire on most evenings.
No children under the age of 12 years are accommodated in this dining area
Show More
Show Less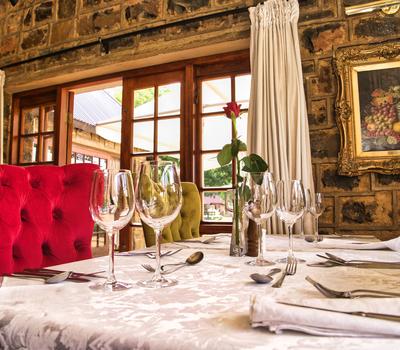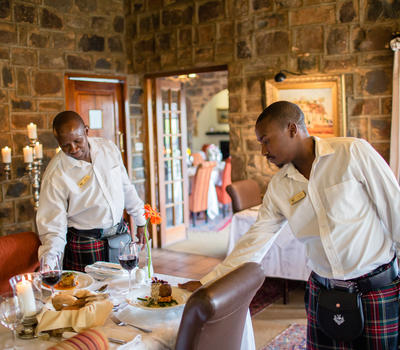 With all the same offerings as The Flying Scotsman, this smaller dining room can either accommodate small groups wanting a private dining area. Or offer families with smaller children the experience of The Flying Scotsman, but with children (children of all ages are welcome in The Misty Trout)
Show More
Show Less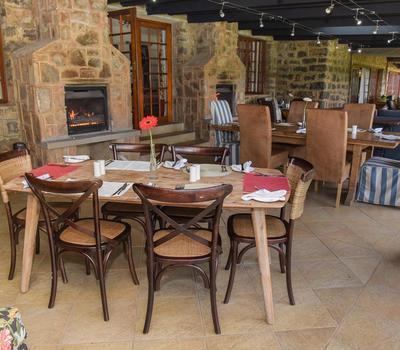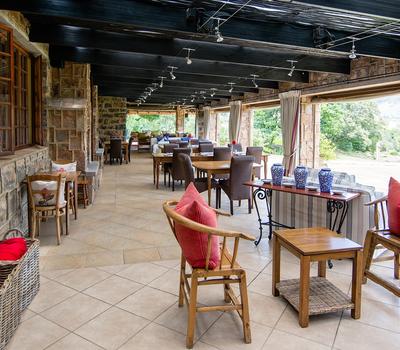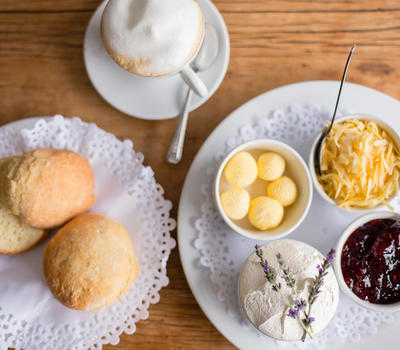 A laid-back restaurant with stunning views of the lush garden and surrounding hillside, The Terrace is one of the most picturesque restaurants in Dullstroom. Open for breakfast at 8am, The Terrace presents lighter options from an extensive a la carte menu throughout the day. It is the perfect for families travelliing with the little ones, with a delicious kiddies menu and tonnes of open space to entertain them while waiting for their food to be prepared.
Show More
Show Less