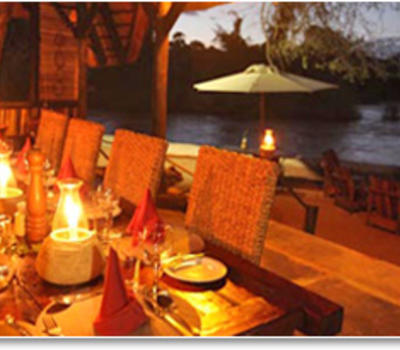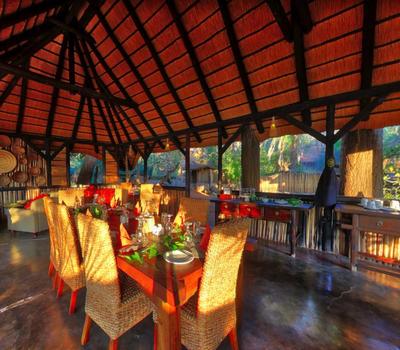 At Epupa, we serve three meals a day with complimentary coffee and tea available all day. Our bar is always available for something more exotic.
A fine cuisine is always servedBreakfast is served from 07h30 and consists of a healthy buffet with fresh fruits and nuts, cereals, homemade muesli, freshly baked bread, meats, cheeses, tomatoes, cucumbers, and eggs.
A light lunch is served at 13h00 and usually consists of quiches, lasagne, or pasta accompanied by fresh salads. Complimentary afternoon tea, coffee and cake is served at 16h00.
If weather permits, romantic candle-lit three course dinners are served on riverfront under the Namibian starlight. Please inform us well in advance if you have any special dietary requirements (the nearest food supplier is about 200 km away!).
Depending on the season, some of the vegetables will be our own organic crop, home-grown in one of our vegetable gardens.
Show More
Show Less