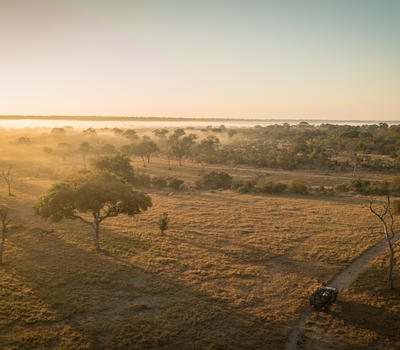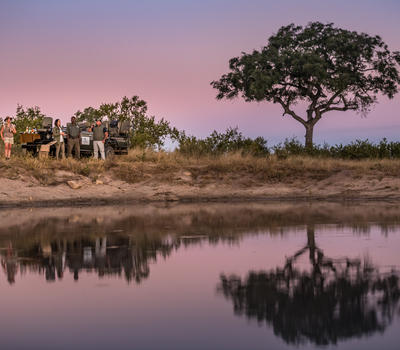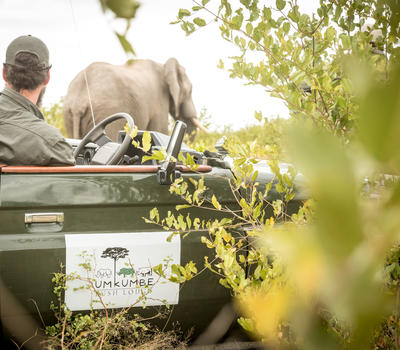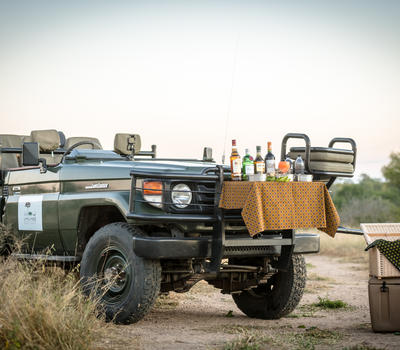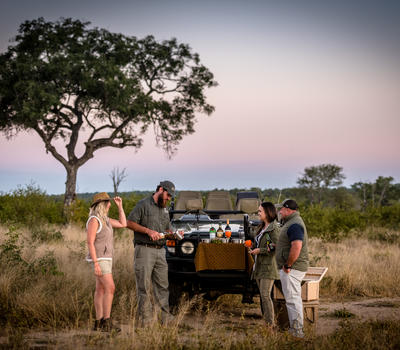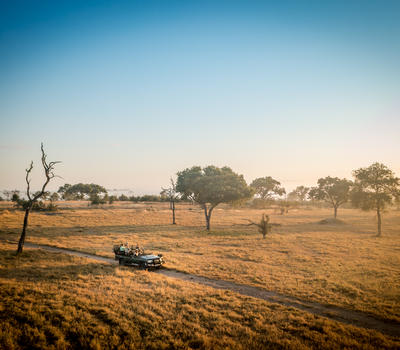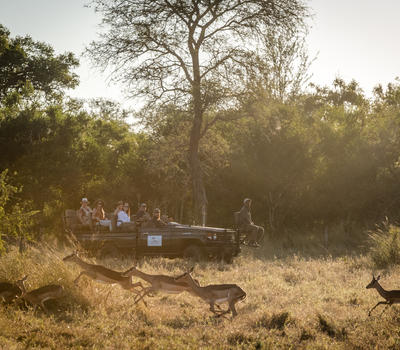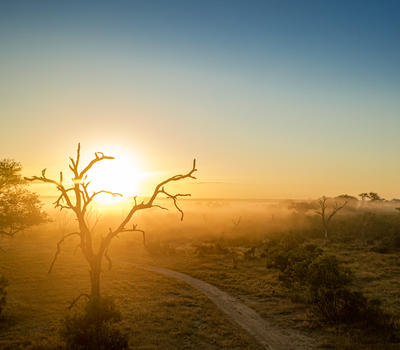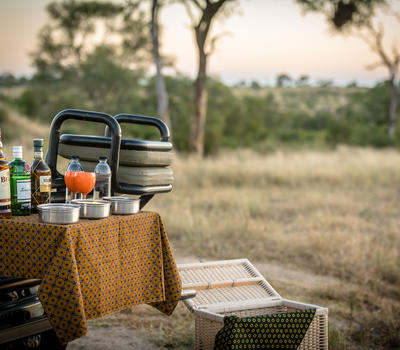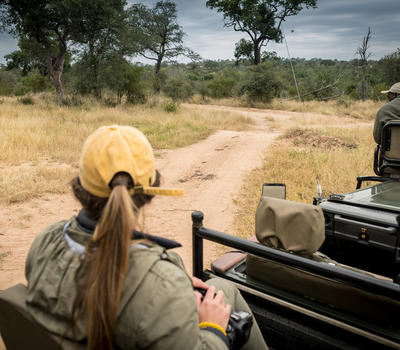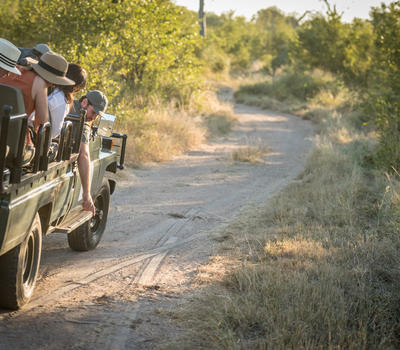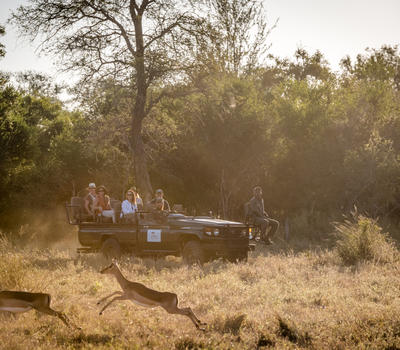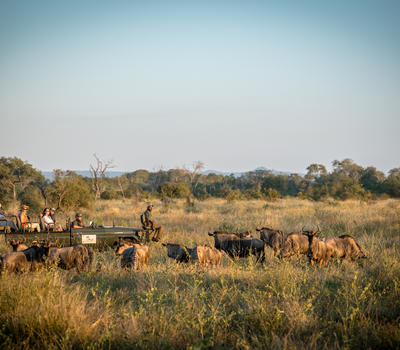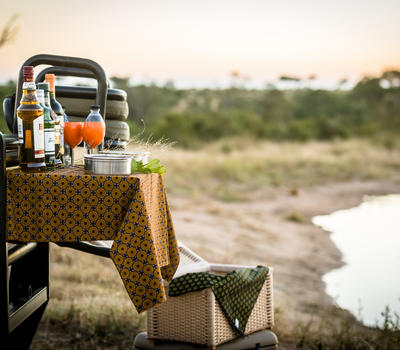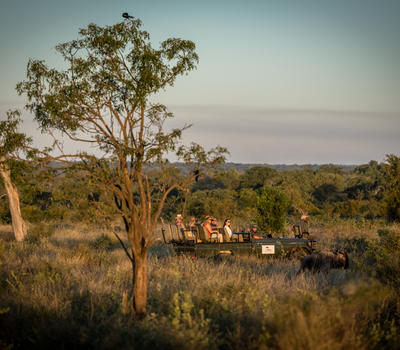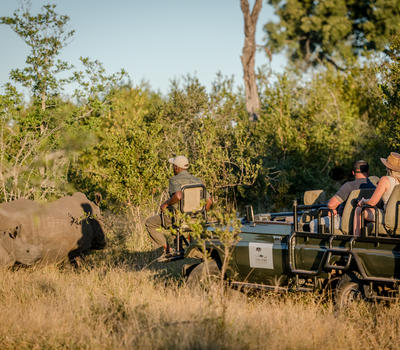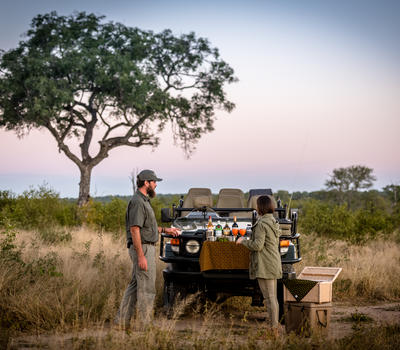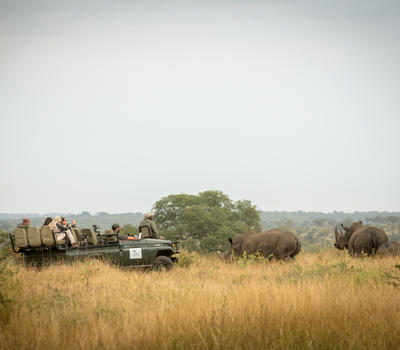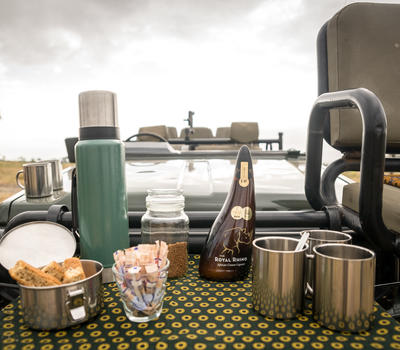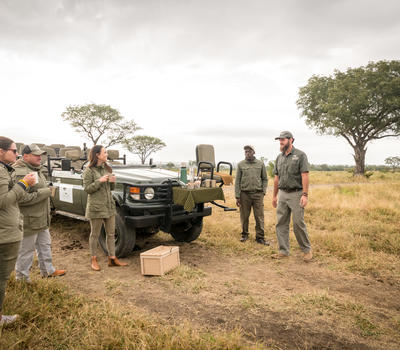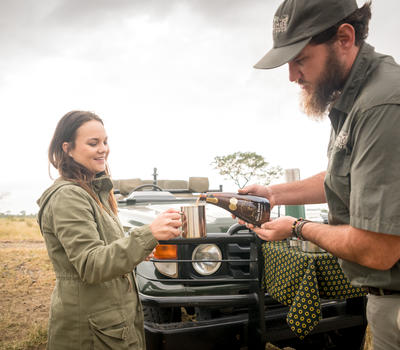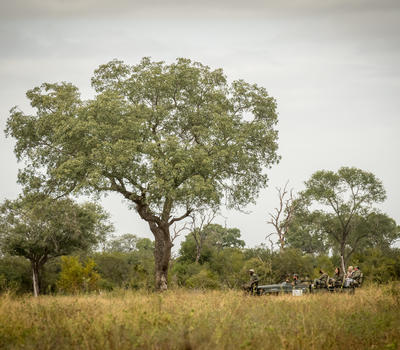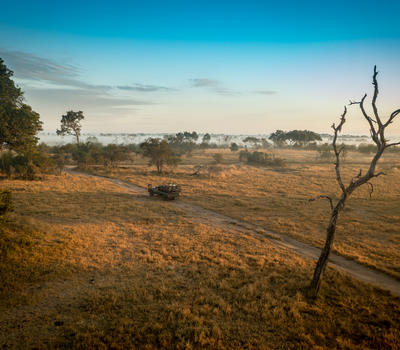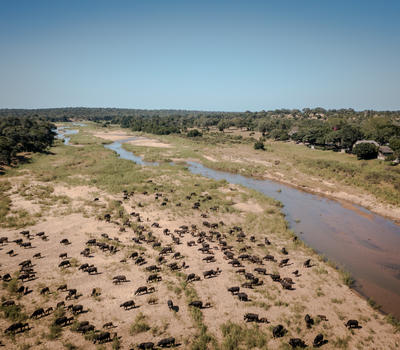 Sharing their wealth of knowledge with you, your guide can teach you all about life in the WILD, everything from the intricate life cycles of dung beetles, to an array fascinating big-five facts. Trackers skilfully read the signs in nature and work with the guide to locate an array of life, from prowling big cats to boisterous buffalo herds.
There are two daily game drives per day, timed to take advantage of the when the bushveld is most active and alive. Starting with a sunrise safari in the early morning, which will include a quick coffee stop in a scenic location.
The afternoon drive departs when the day starts to cool, leaving ample time to find sightings for that iconic golden hour light.
The last moments of sunset can be taken in whilst enjoying an authentic African sundowners stop, what will it be?...A classic G&T, a crisp Savanna or a fine South African wine, take a peek in the Umkumbe bar and order your safari tipple prior to game drive departure.
The afternoon drive continues a little after dark, with a handy spotlight helping to reveal the nocturnal wildlife starting to stir.
Game drive times may vary according to seasons, game activity and spontaneous safaris may also go out in response to animal activity near the lodge. All game drives take place in 4 x 4 Land Cruisers which are open, roofless and all-terrain, ideally designed to maximise the game-viewing experience.
Show More
Show Less