Los Cauquenes Resort & Spa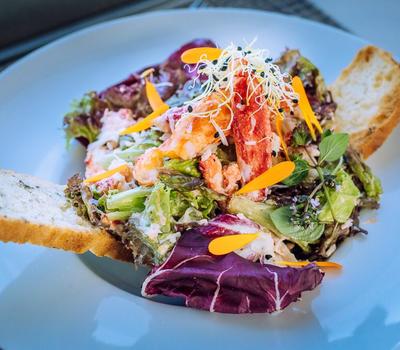 Sharpen your senses to discover and appreciate the delights of End of the World cuisine. Enjoy local flavors, fresh products that add the experience and the creation of dishes of our chef. You will find flavors of the highest and most exclusive international cuisine such as the Spider Crab and the Hake, typical dishes of Patagonia that appeal to the most demanding palates.
Schedules
Breakfast: 7 a.m. to 10:30 a.m.
Lunch: 12:30 a.m. to 3:00 p.m.
Dinner Menu: 7:30 p.m. to 11 p.m.
Queries & Reservations: (02901) 441300 Ext 511 / citen@loscauquenes.com
Show More
Show Less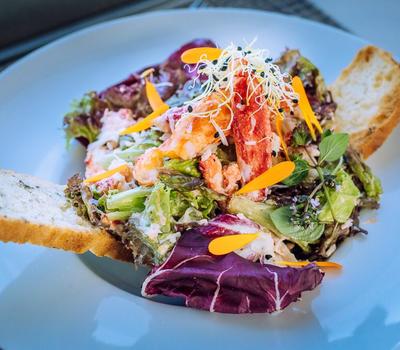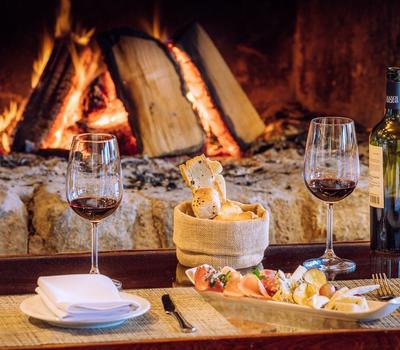 The ideal place to relax, enjoy distinguished and regional wines surrounded by an exceptional landscape and with an exclusive view of the Beagle Channel.
Schedules:
Menu Monday to Sunday from 7 a.m. to 11 p.m.
Queries & Reservations: (02901) 441300 Ext 511 / citen@loscauquenes.com
Show More
Show Less