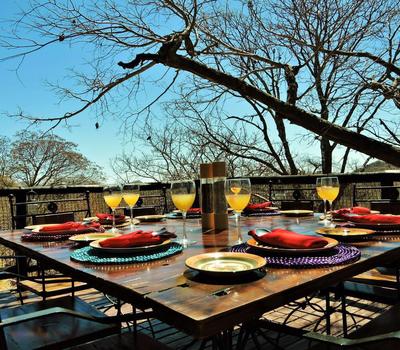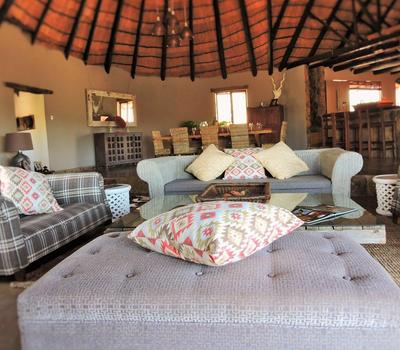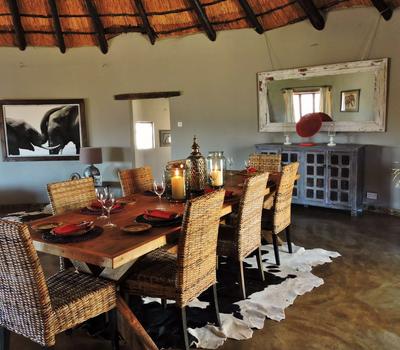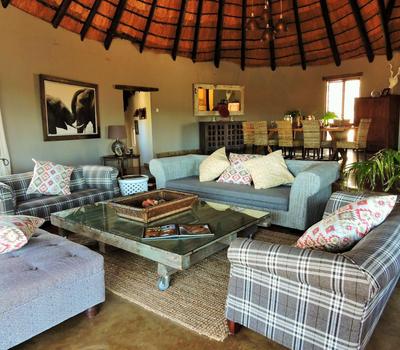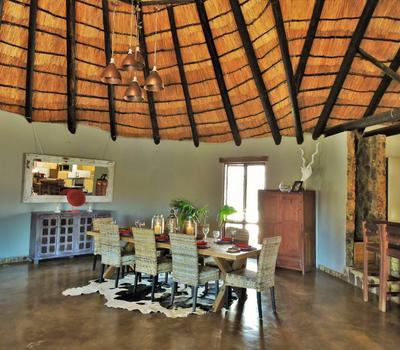 Two thousand years ago, the Bushmen called Matopos their home. Now you can too.
For 26 years, the Stead Family have shared their beautiful family home in quiet harmony with furry and feathered residents of Matopos. The only noise pollution being that of their children's laughter bouncing off the rocks. The Steads would now like to share their idyllic lifestyle with you and your family. Unfenced and untamed – this is your private wilderness of granite. A wonderful opportunity to disconnect from reality and reconnect with family and nature.
The Amalinda Home-Stead is situated on the Camp Amalinda Concession only 45 kilometres from Bulawayo. Spacious and comfortably furnished, The Amalinda Home-Stead is completely equipped for your family's every need.
Show More
Show Less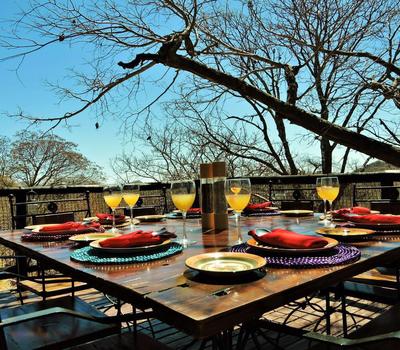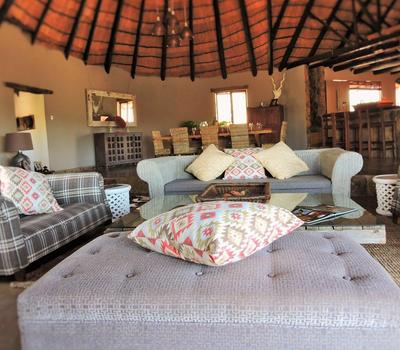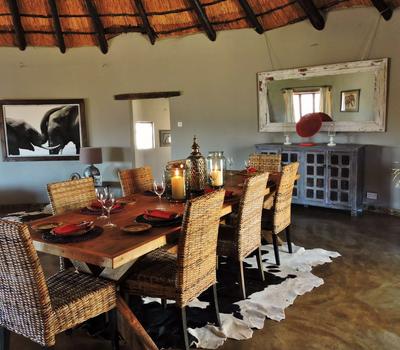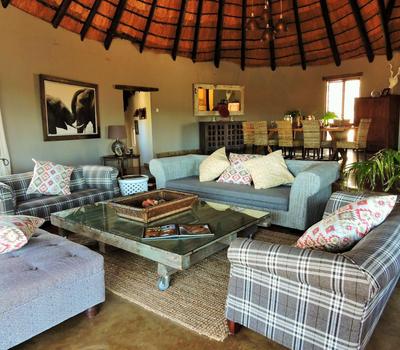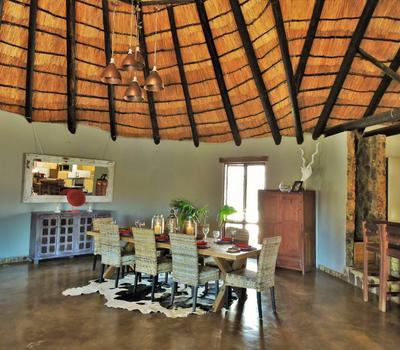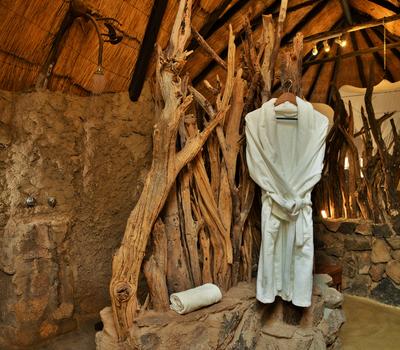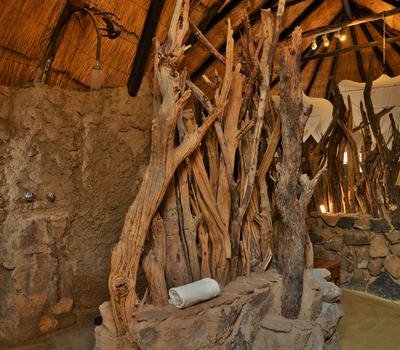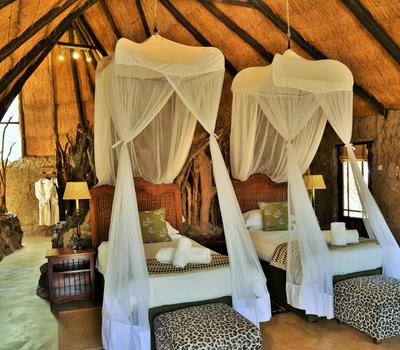 Situated on ground level at the foothills of an original San Bushmen settlement, this tastefully furnished twin room, with a secluded outside deck looking towards the infinity pool and distant Matobo Hills, includes a large en-suite bathroom and shower with a dressing room.
The perfect room for siblings, friends sharing or those not keen on stairs, Room 1 offers a perfect private getaway in luxury surroundings.
Show More
Show Less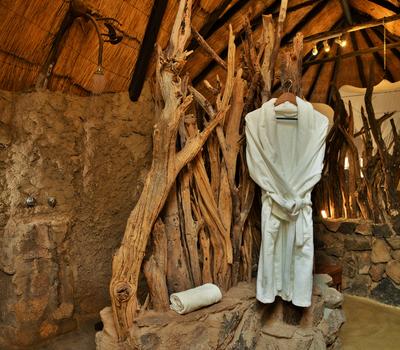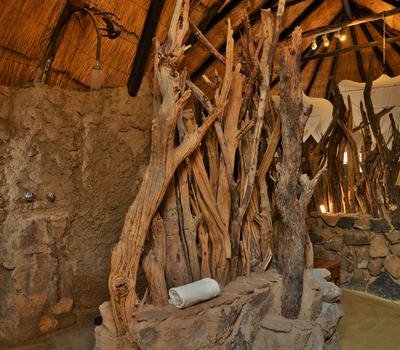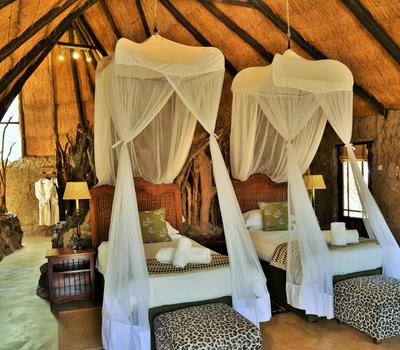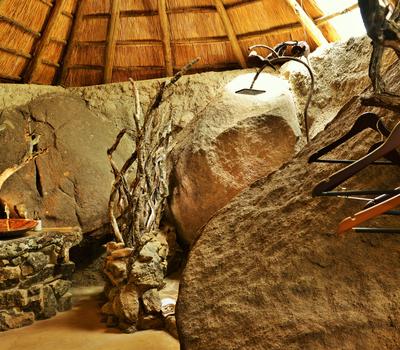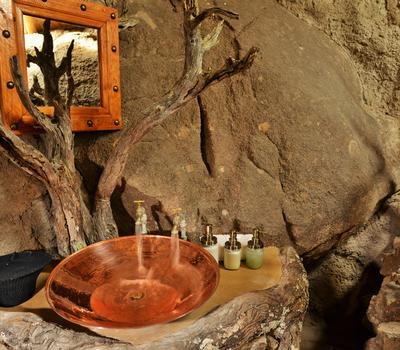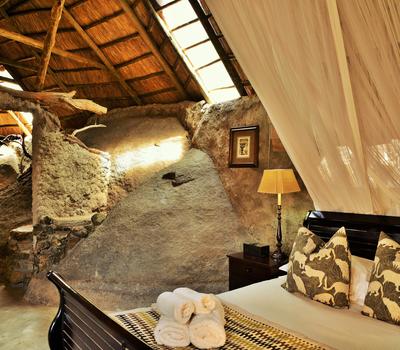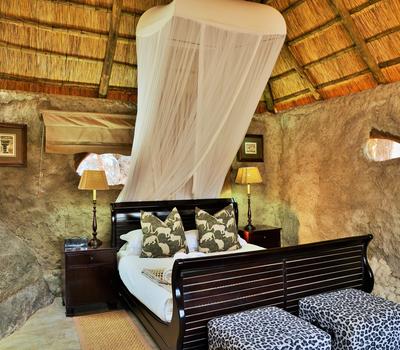 Another beautifully hidden and private room slightly elevated amongst the granite outcrops, Room 2 offers a large double bed, perfect for couples on a romantic getaway or single travellers looking for a private escape in the wilderness.
As one of our smaller rooms, and having been described as "cosy", this homely space suits as an ideal home away from home for travellers. The en-suite bathroom with shower and the small private deck add to the pleasant, comfortable atmosphere and design.
Show More
Show Less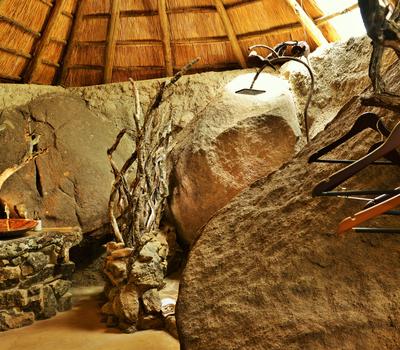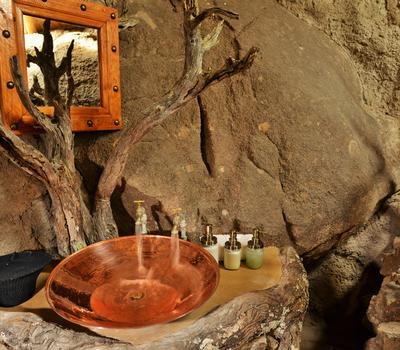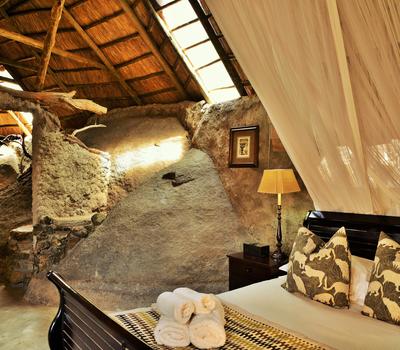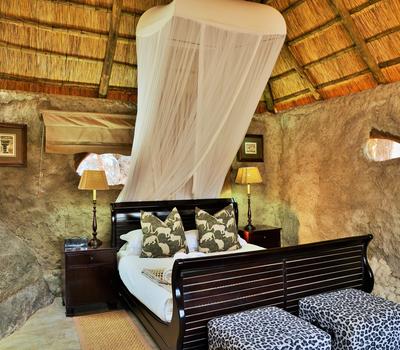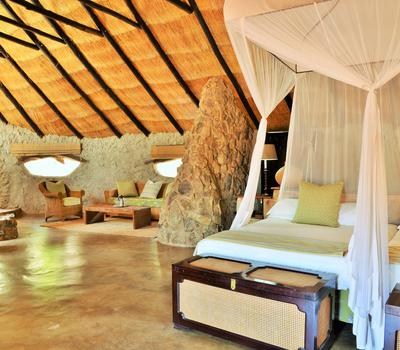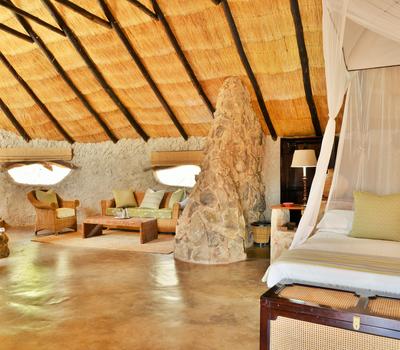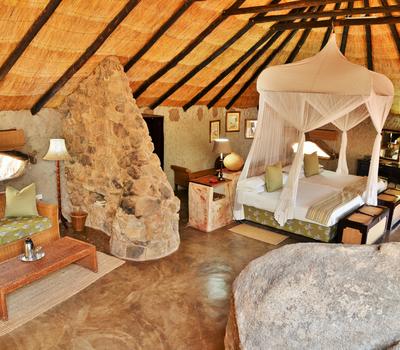 A large, spacious family room gives families enough freedom to experience luxury and comfort together, without even a hint of overcrowding. A large en-suite bathroom with a sunken antique bath and open shower add to the luxury and comfort of the experience.
Sliding doors leading onto a private deck with spectacular views of the surrounding wilderness provide the perfect setting for a luxury safari getaway for the whole family.
Show More
Show Less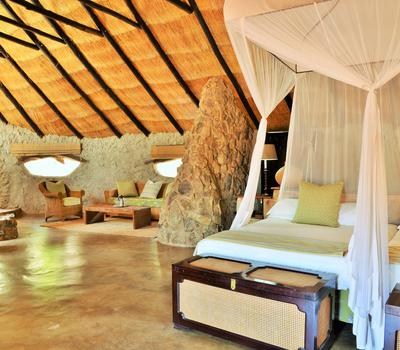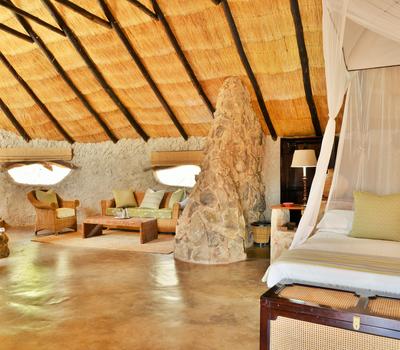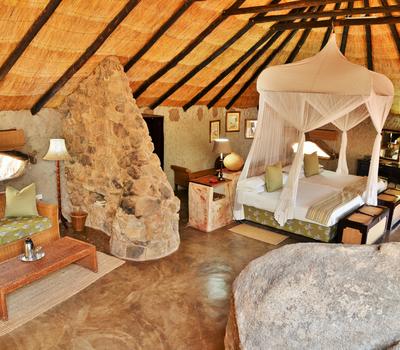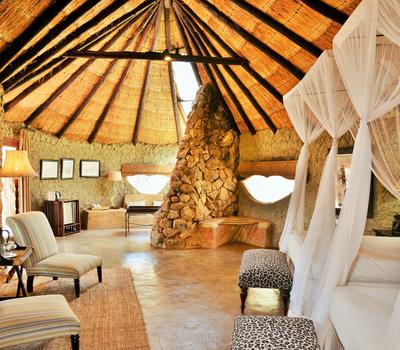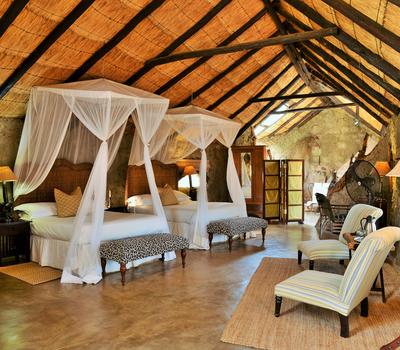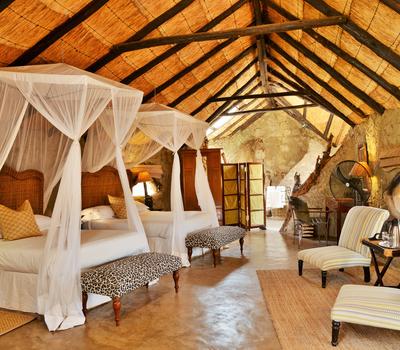 Guests can enjoy an open plan room, ideal for families or close friends, with space to roam and mingle. Boasting 2 double beds, as well as en-suite bathroom, guests are provided comfort and luxury in a unique natural setting
This room is on ground level, allowing ease of access to the room, as well as the abundant surrounding wildlife on offer. An ideal escape hidden amongst the granite walls of the Matobo Hills.
Show More
Show Less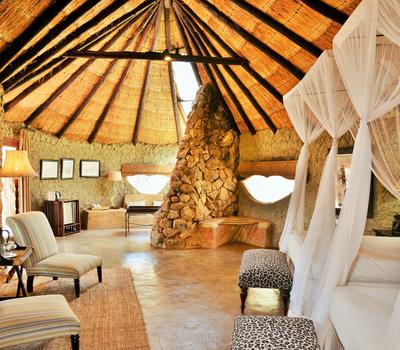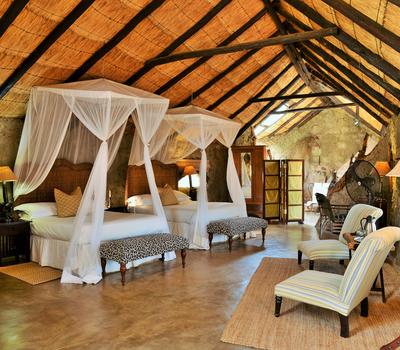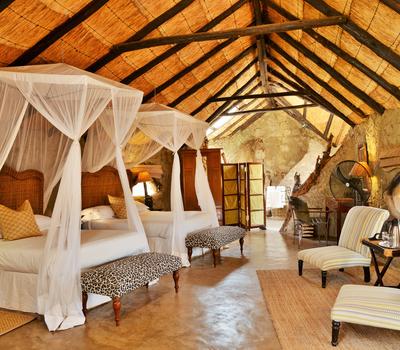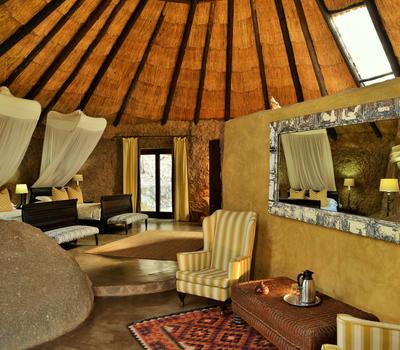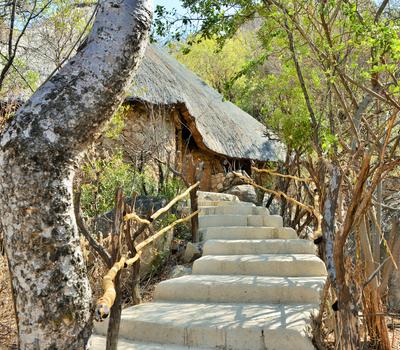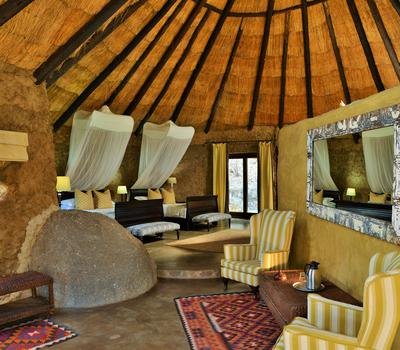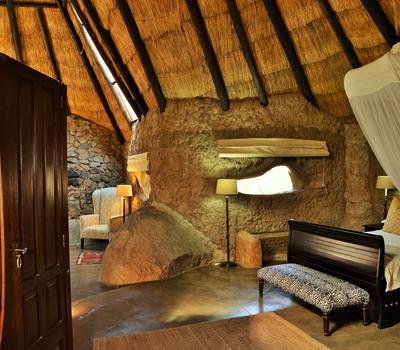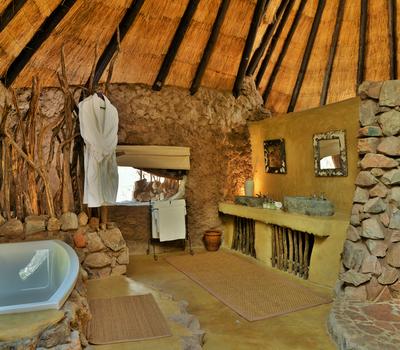 Room 5 is our largest room on offer, with lots of space to lounge and relax, containing 2 comfortable double beds, as well as an en-suite bathroom equipped with a sunken bath and open shower.
Tastefully furnished with natural lighting and direct access into the historical granite hills, Rooms 5 offers families or friends a chance to relax and enjoy nature together, without feeling crowded
Show More
Show Less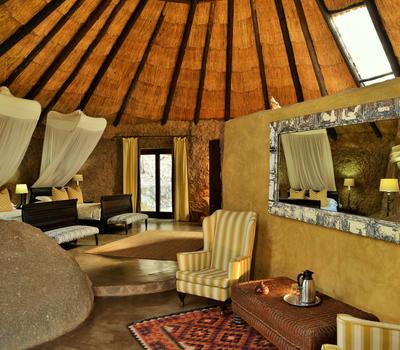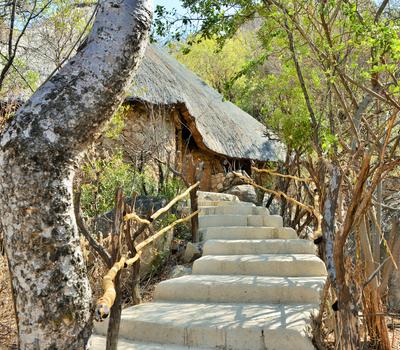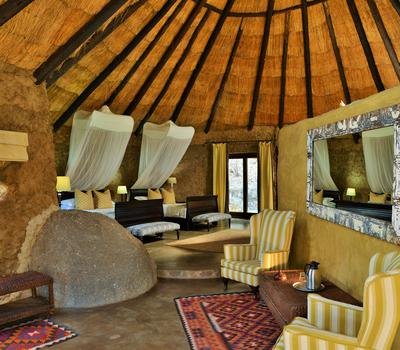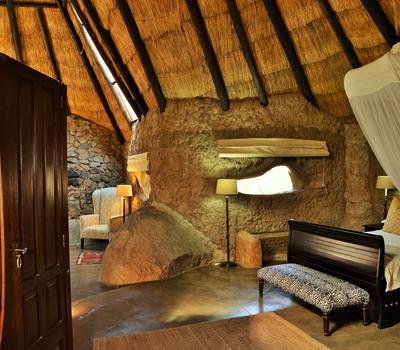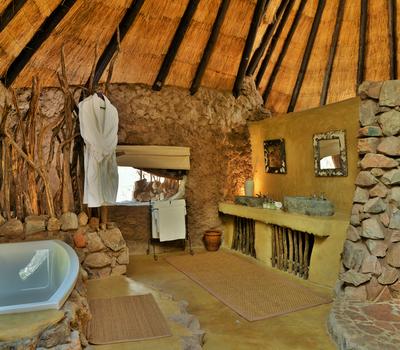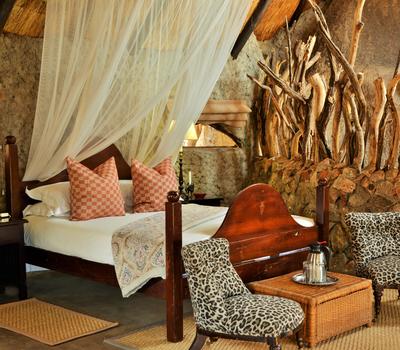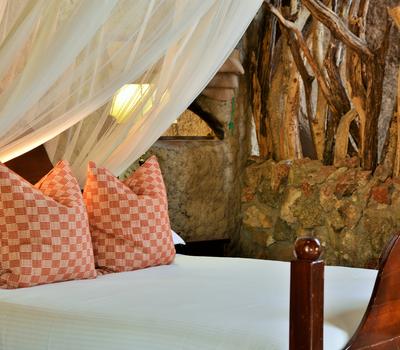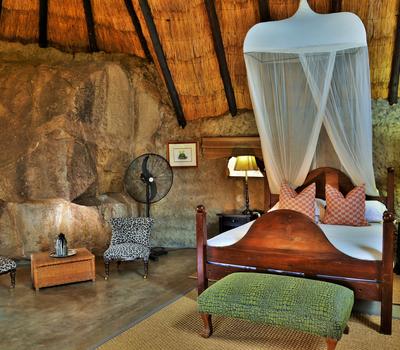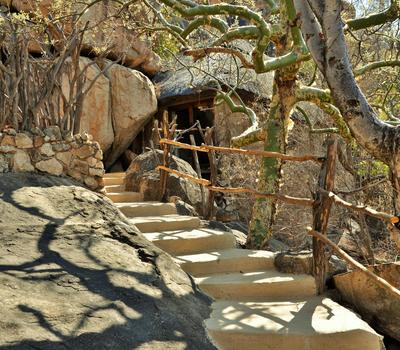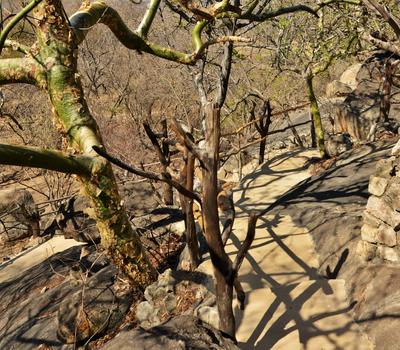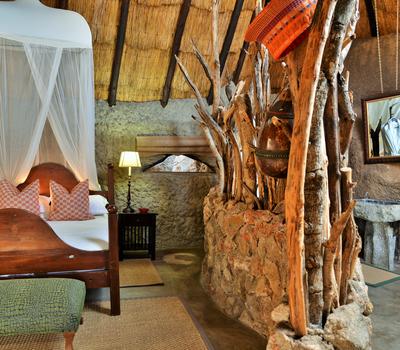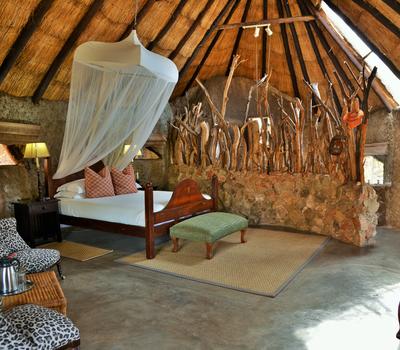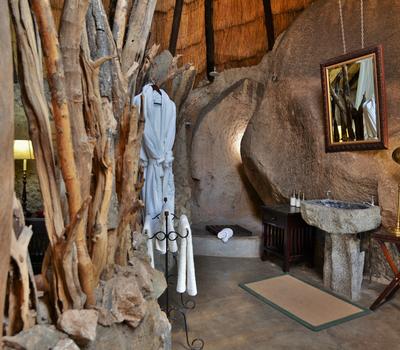 Room 7, cleverly hidden away and elevated amongst the rocks and wilderness, shows ingenious use of space and light, with a relaxing bath looking out over a precipice.
Offering ideal seclusion whilst still giving direct access to the surrounding wilderness, Room 7 is suitable for both couples wanting a romantic getaway and single travellers looking for privacy.
Show More
Show Less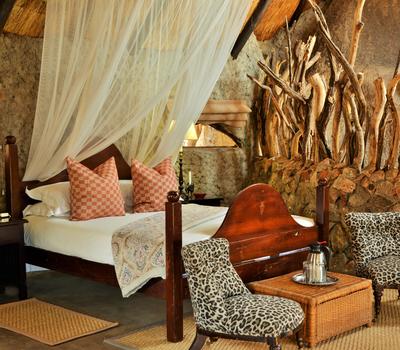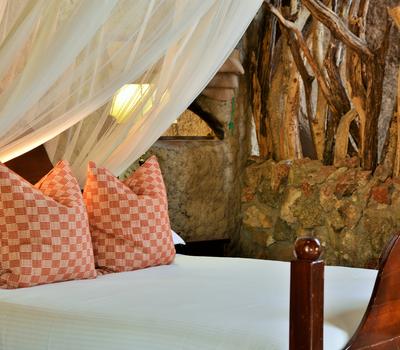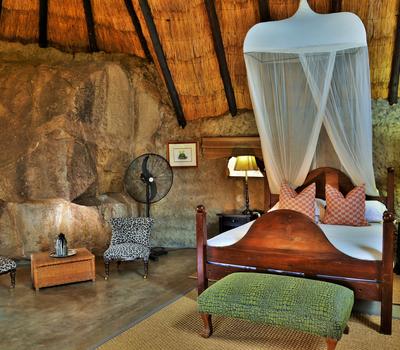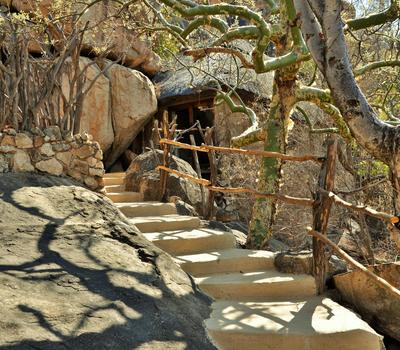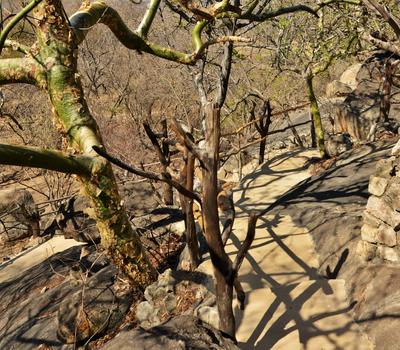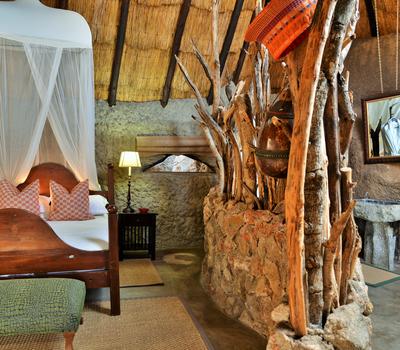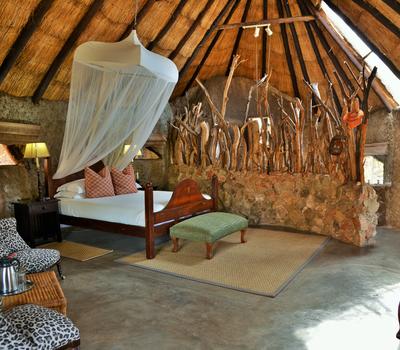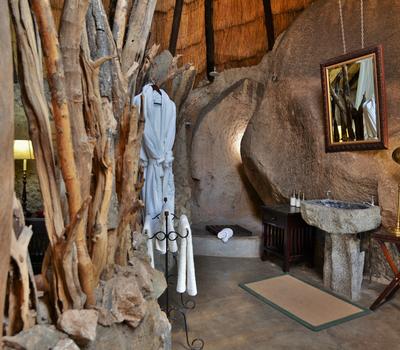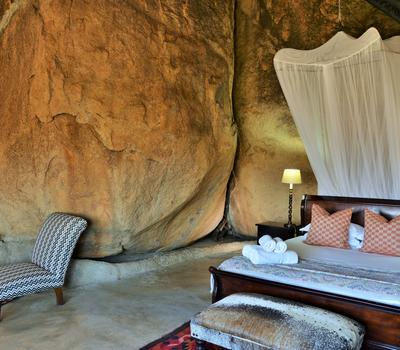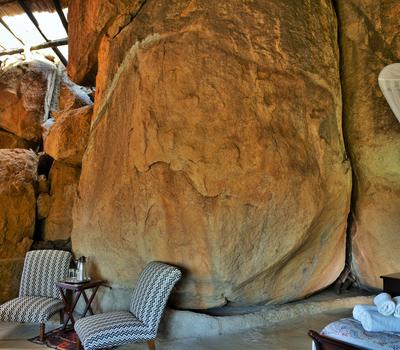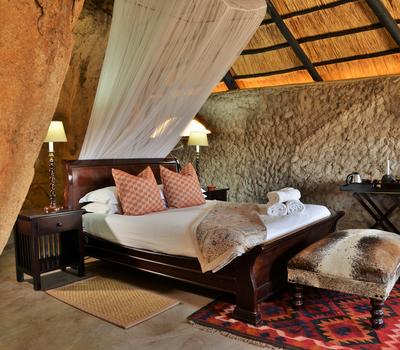 The San Suite, our Room 8, is one of our most popular and sought after rooms. With ingenious architecture and incorporation of the natural granite boulders, Room 8 allows travellers to be at one with nature.
The Loo with a View is the only one of its kind at Amalinda Lodge, with epic scenery out across the countryside. The room is also home to an original San Bushman painting, making your stay fell authentic and natural.
Show More
Show Less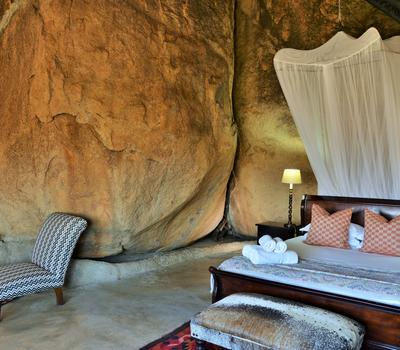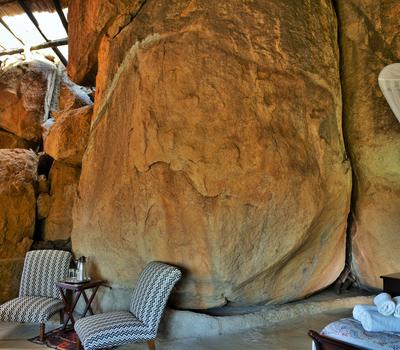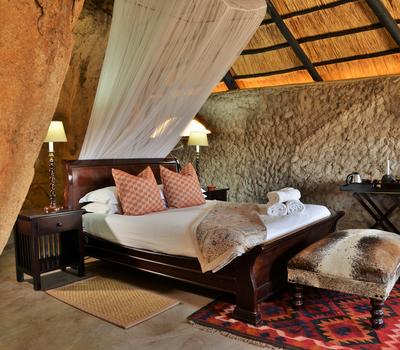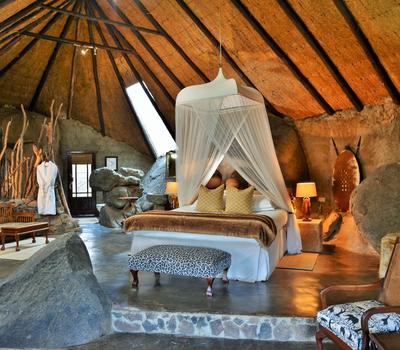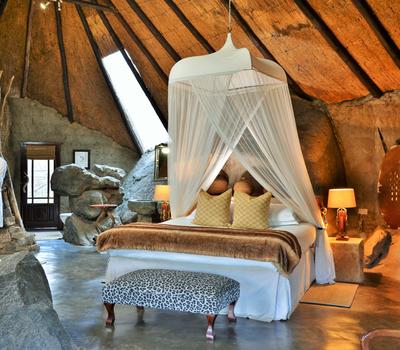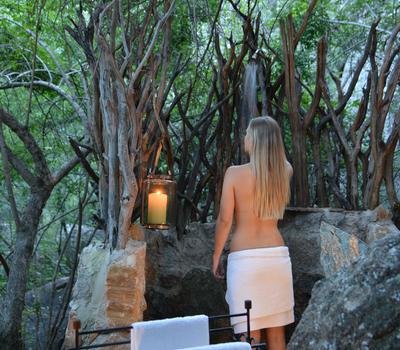 The Lobengula Suite. Room 9 is not only named after the last King of Matabeleland, but also famous as the room that has had the most leopard sightings. Luxurious and royally furnished, this suite is the very essence of royalty.
The views from this room can not only be appreciated from the private deck, but also from its very own outside shower, for a truly authentic African safari experience from the comfort of your luxury room.
Show More
Show Less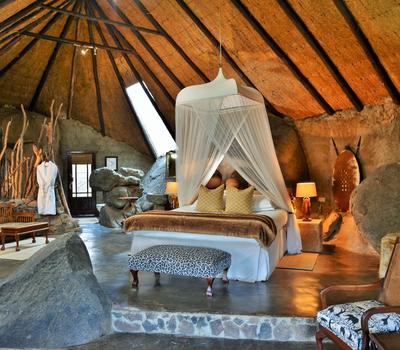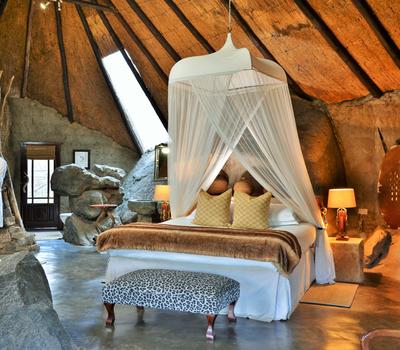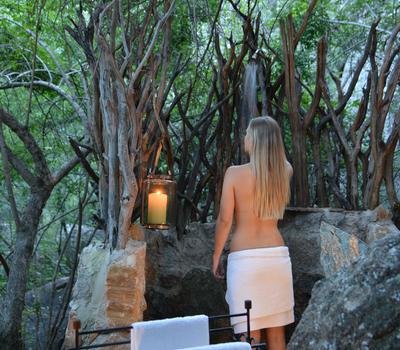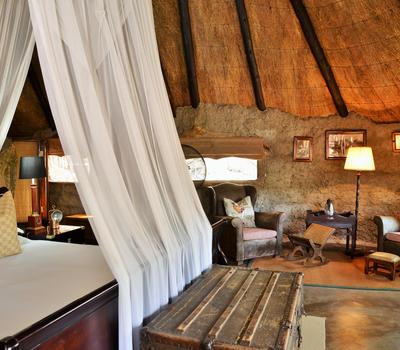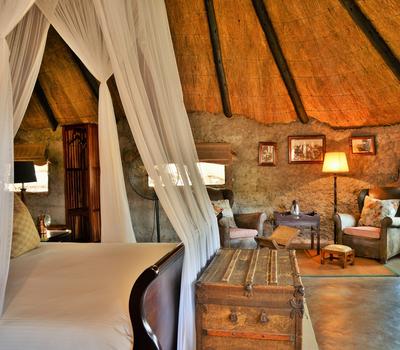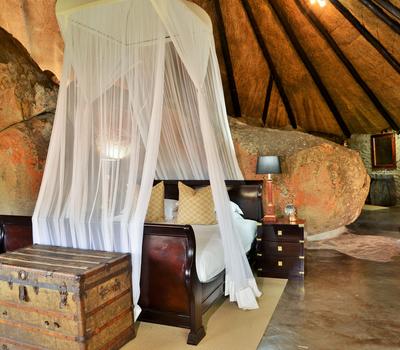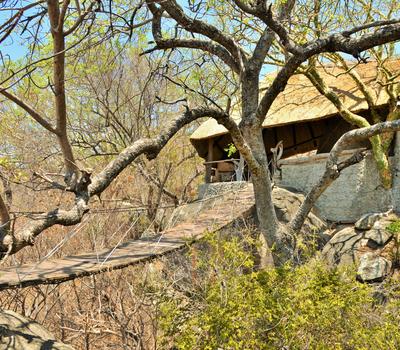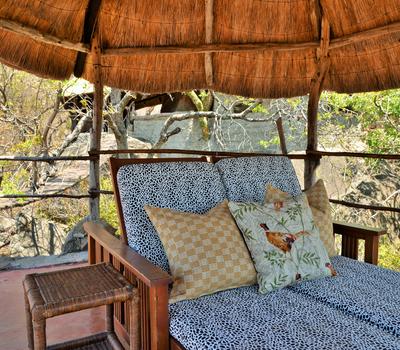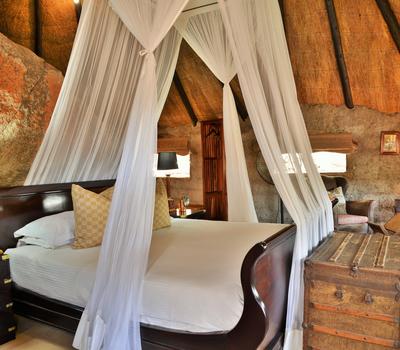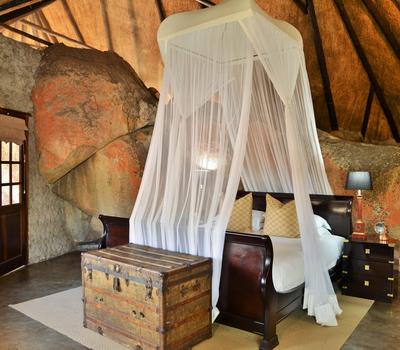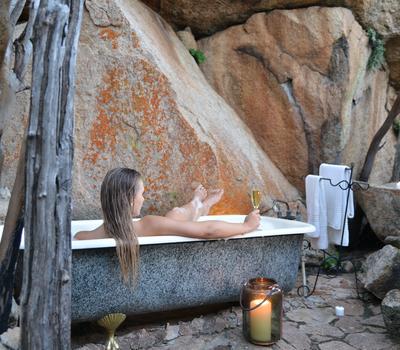 The Rhodes Suite. Room 10 is connected by a rustic swing bridge to a viewing platform, offering complete privacy and intoxicating romance, made complete with an outside bath.
The ultimate in honeymoon suites, the Rhodes Suite is perfect for newly-weds looking to celebrate their recent nuptials or couples simple looking for an intimate getaway in the heart of the African wilderness.
Show More
Show Less