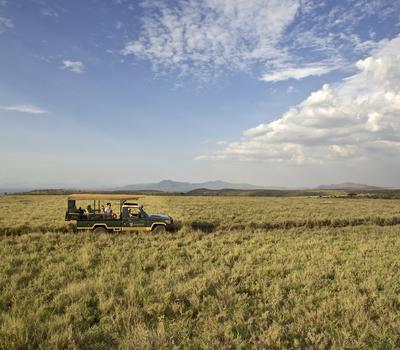 With the whole of the eastern half of the Conservancy to itself, and with strict limits on tourism numbers with the Conservancy, guests can enjoy an almost private game viewing experience. Although a vast area, the Conservancy is fenced, (fencing of wildlife areas is very unusual in Kenya), specifically to protect the rhino. The game driving is outstanding with plentiful rhino, elephant, buffalo, the rare Grevy's zebra and resident predators, to a backdrop of beautiful views of snow-capped Mt. Kenya.
Show More
Show Less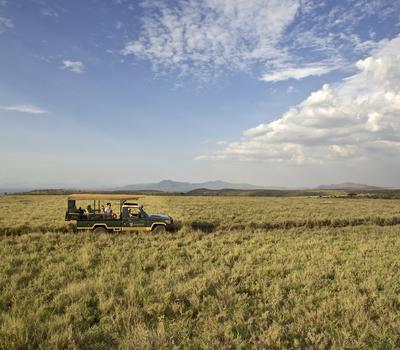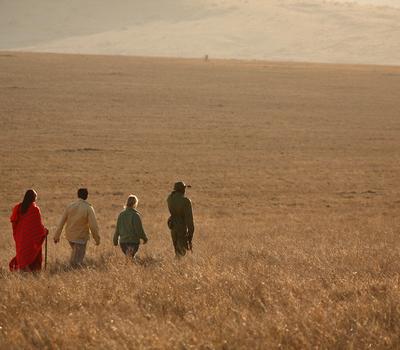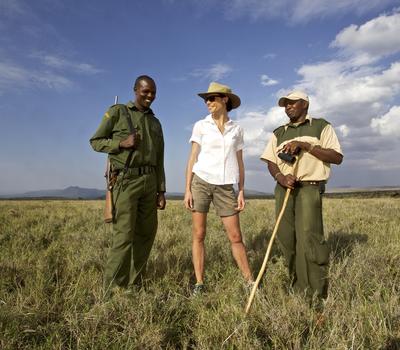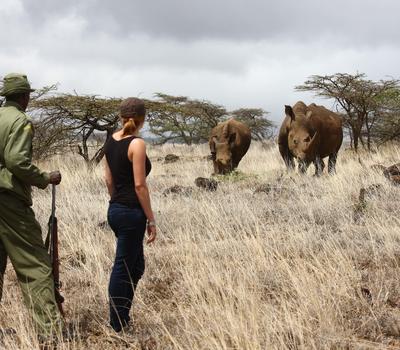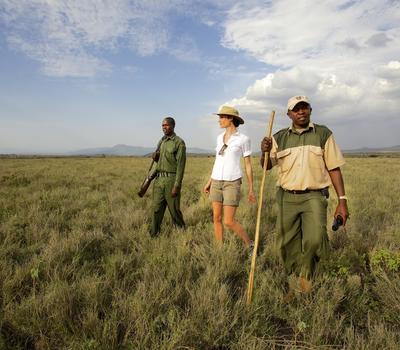 Elewana Lewa Safari Camp's walking guides are trained wildlife rangers from the Conservancy. Apart from their knowledge on rhino conservation, they are also knowledgeable about the tracks and botany. Most walks leave from camp.
Take the time to leave the car behind and enjoy the small things – tracks, dung beetles, micro-ecosystems.
Show More
Show Less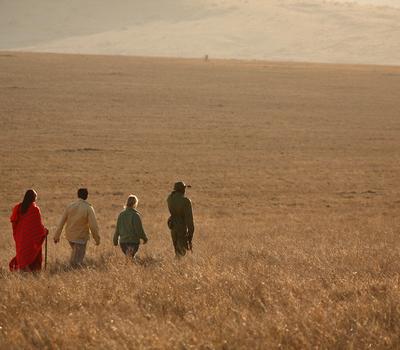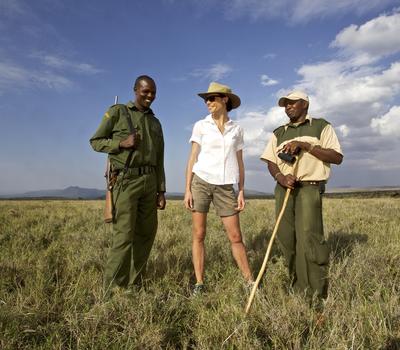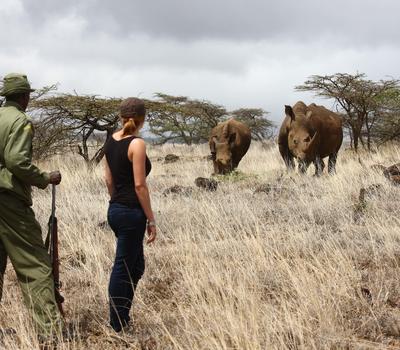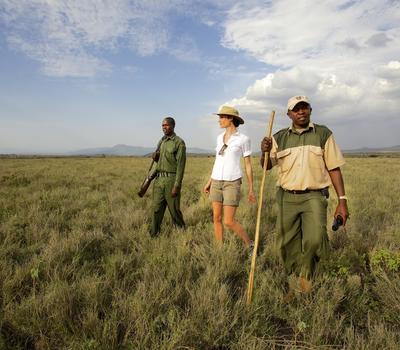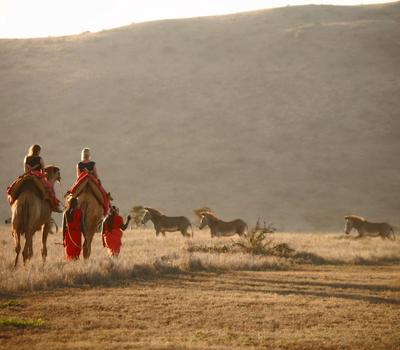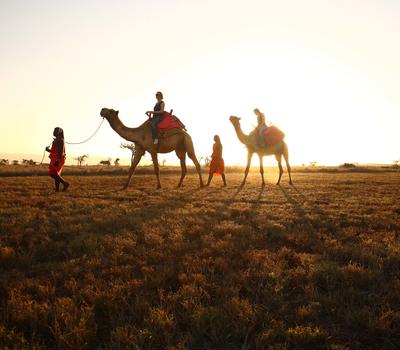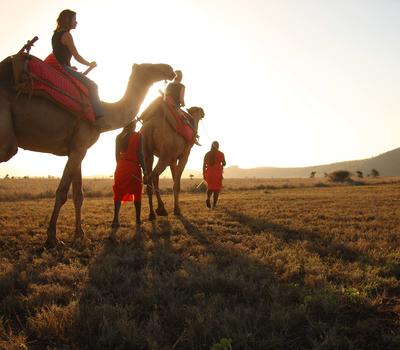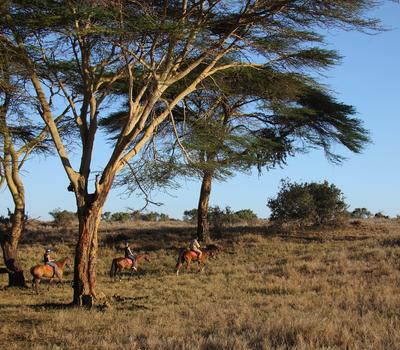 Elewana Lewa Safari Camp offers horse rides – you can get very close to plains game as they see you as one of their own! Horse riding is for experienced riders only, as although it is a gentle walk on very well behaved horses, you are in the wild, and need to be able to bring a situation under control when horses are spooked. Horse riding is subject to availability and there is an additional charge. Riders will be requested to fill out a questionnaire to ascertain their competency.
Elewana Lewa Safari Camp also offers camel rides – less elegant than horseriding, but suitable for those without riding skills, the camels are led by Samburu handlers and it is picturesque experience. Camel riding is subject to availability and there is an additional charge. There are only three riding camels available.
Show More
Show Less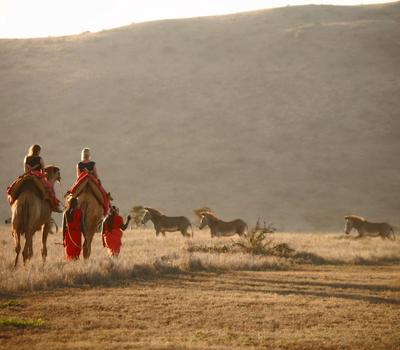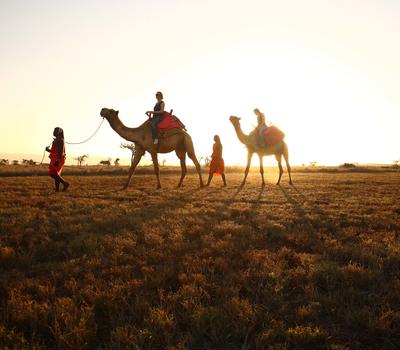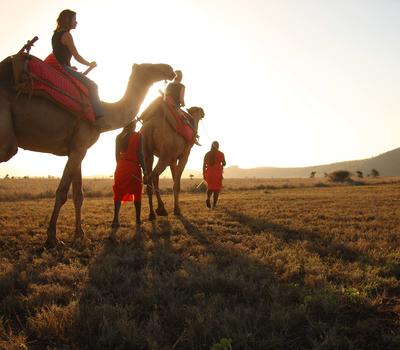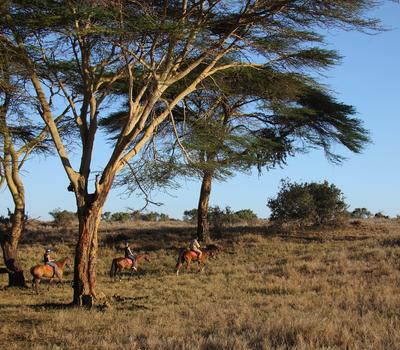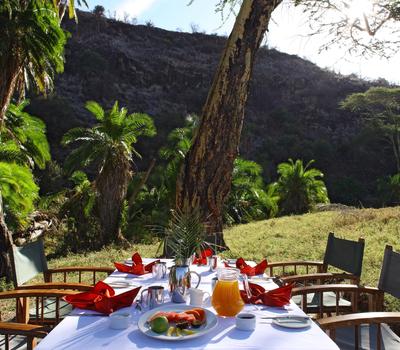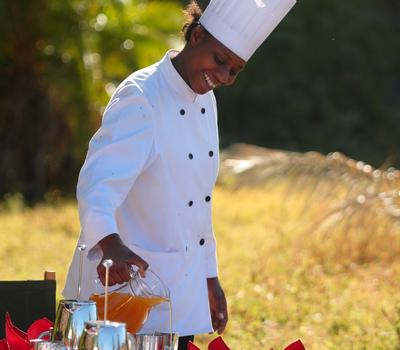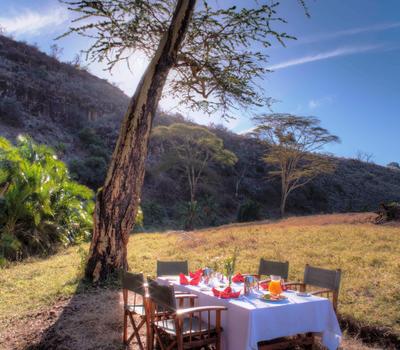 Take a moment to sit back, enjoy the spectacular views, the smells, the colours, and the gentle breeze.
Bush breakfasts are a chance to enjoy a full breakfast, al fresco, in the middle of the plains, surrounded by wildlife.
Show More
Show Less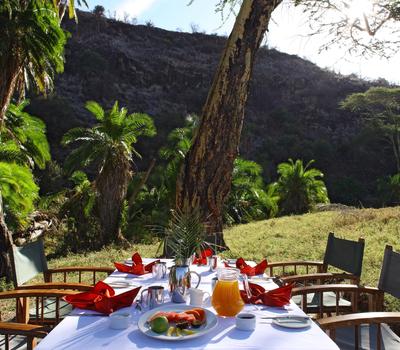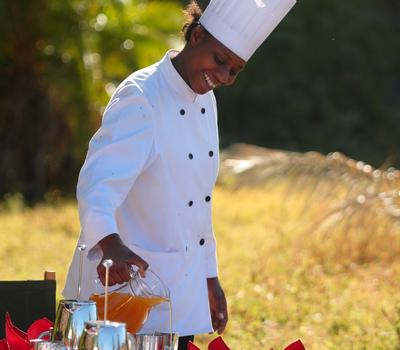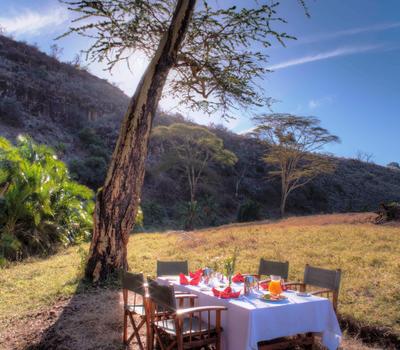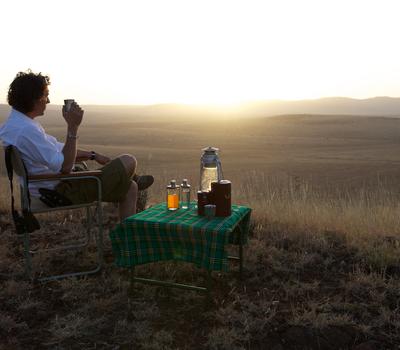 "Sundowners" are a safari tradition after a day of safari: stop and watch the spectacular sunset with, traditionally, a gin and tonic in hand!
Show More
Show Less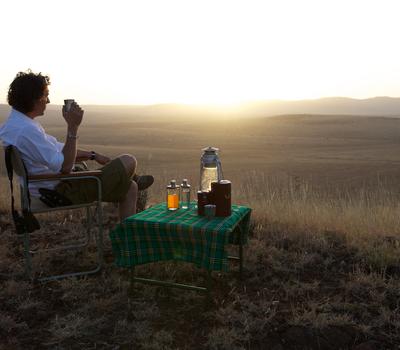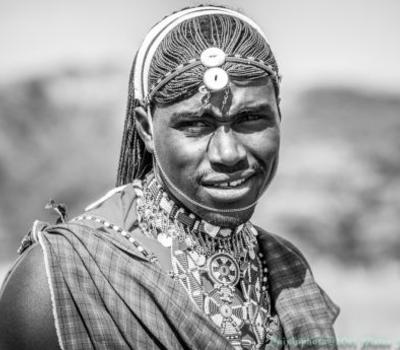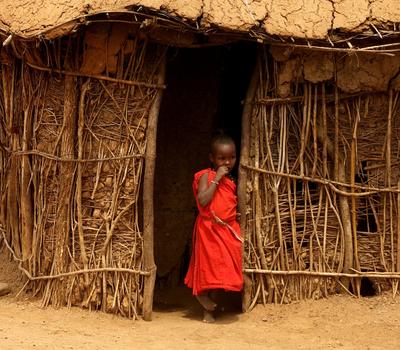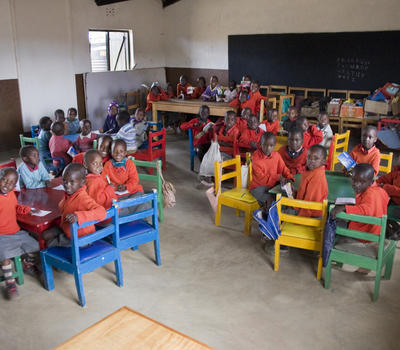 Cultural and Conservancy Visits
Lewa Wildlife Conservancy borders the Samburu community conservancies of Tassia and Il Ngwesi in the arid lowlands of the north, and many of the staff at Elewana Lewa Safari Camp come from this area. Elewana Lewa Safari Camp offers visits to neighbouring local Samburu homesteads. The Samburu live in semi-permanent huts known as Manyattas and it is the role of the wife to construct the hut from cattle dung and grass. The families will show you round their home for a fee (payable separately, ask reception for details), and will want to take the opportunity to sell their traditional handicrafts.
A visit to the local school is also possible and you may choose to help support it by buying books or other needed items.
Show More
Show Less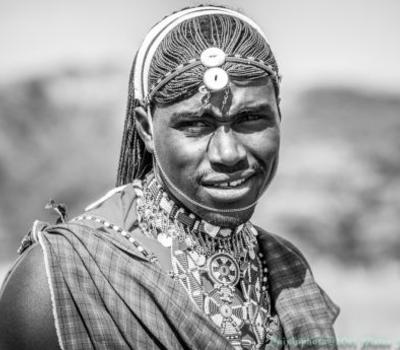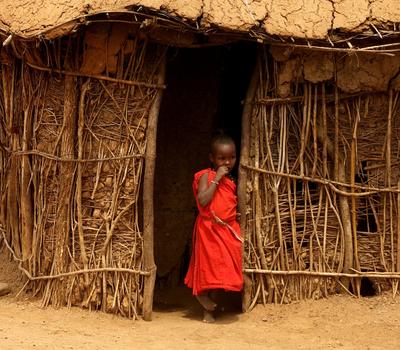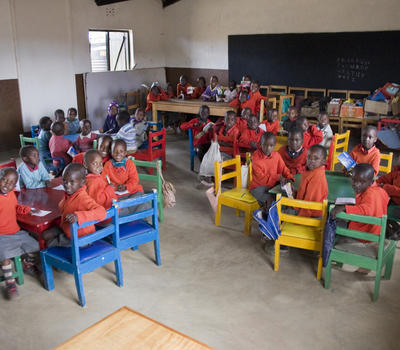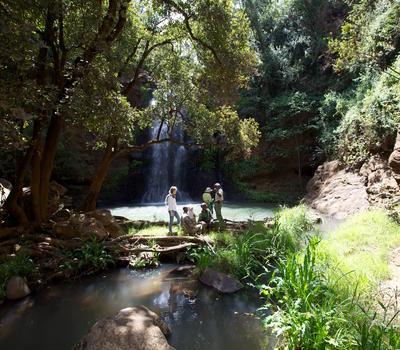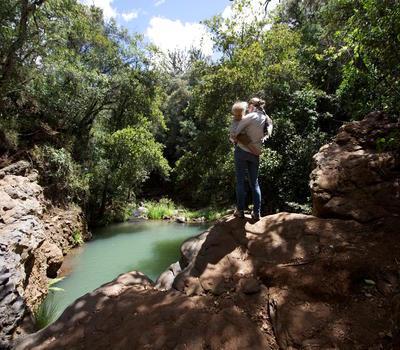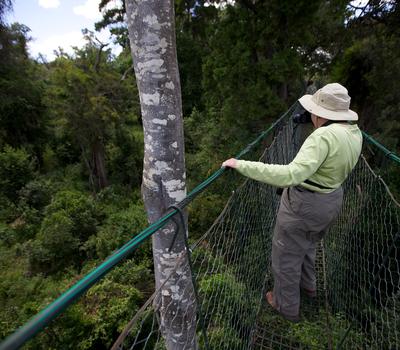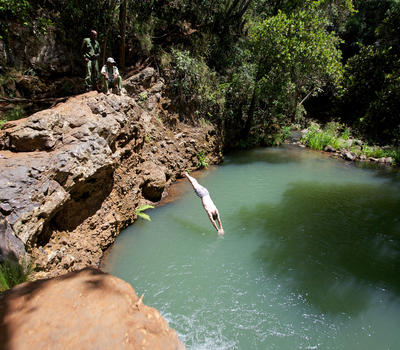 Day Trip to Ngare Ndare Forest
The lush Ngare Ndare forest borders the Lewa Consevancy, and is wonderful for a day trip of exploring. Swim in crystal clear mountain springs, walk along a canopy bridge above high above the forest floor, and enjoying a gourmet picnic lunch in the shade of a dense and beautiful forest.
Show More
Show Less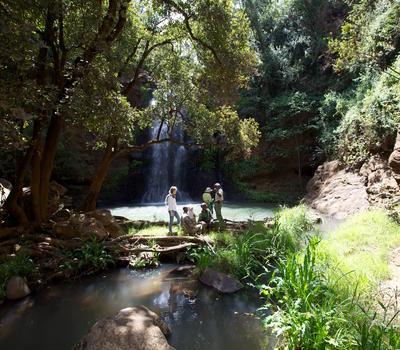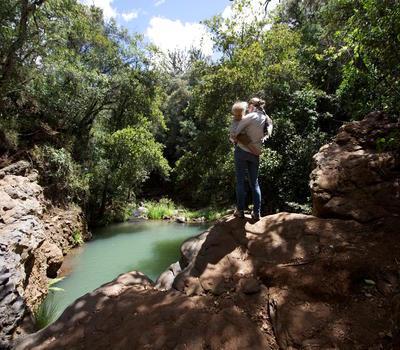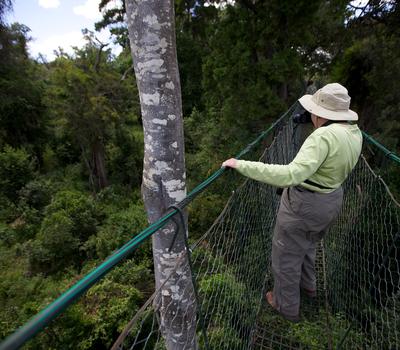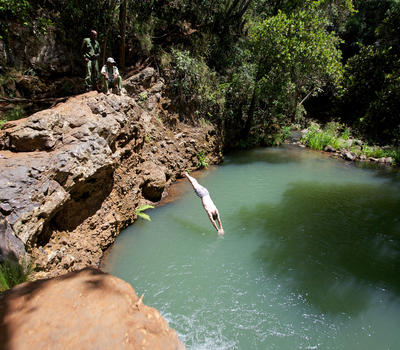 Enjoy the cool waters in the heat of the day!
Within the lush green gardens, the giraffe design pool has bar service and board games as well as table tennis.
There are sunbeds and a shaded lounge area, perfect for reading and relaxing during the day.
Show More
Show Less