Wilderness Little Vumbura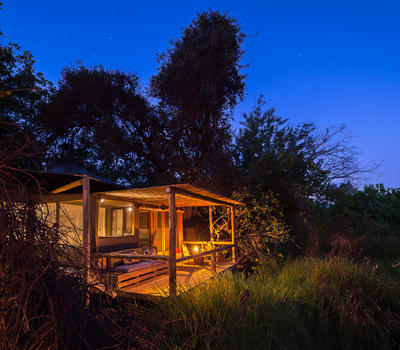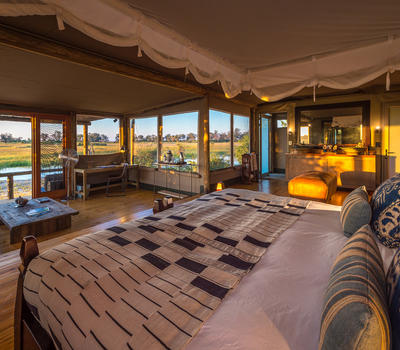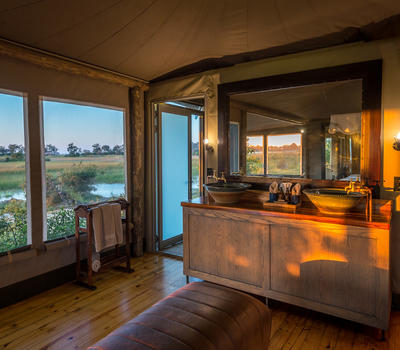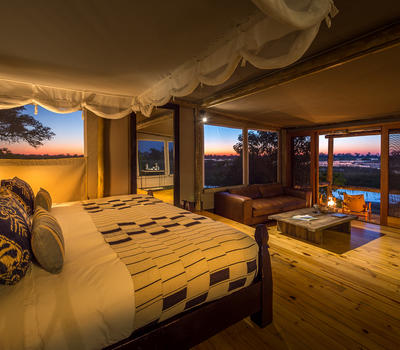 Standard Twin/Double Tents
A beautiful and intimate camp built on a small tree island beneath the canopy of an ancient Okavango forest. Accessible by boat, Wilderness Little Vumbura is the epitome of island living in the midst of the water wonderland that is the Delta.
The tents boast spacious rooms that lead into a lounge area, featuring large windows that bring the feel of the outdoors within so that guests can enjoy the beauty of the bush whilst also relaxing in their tents.
Show More
Show Less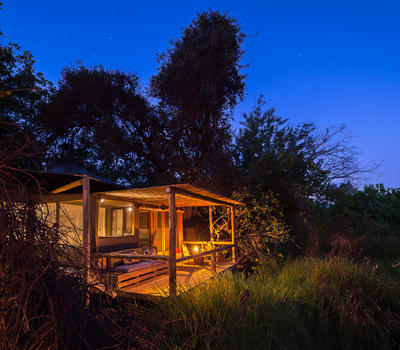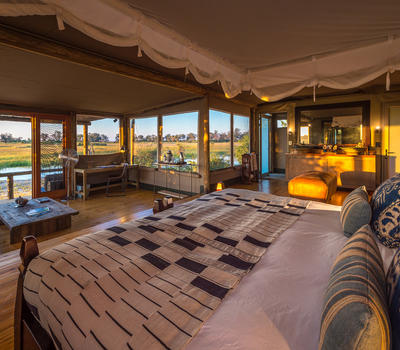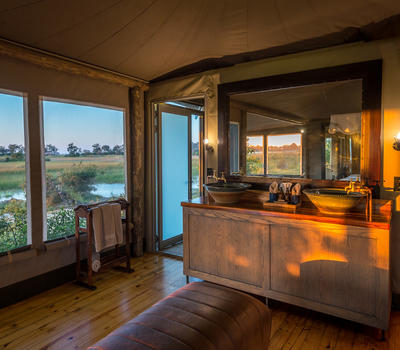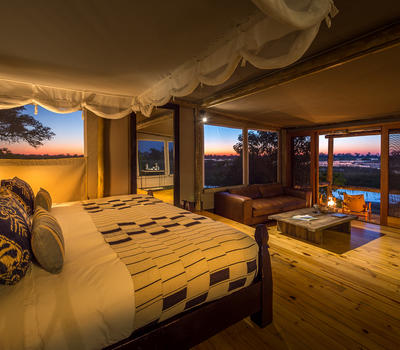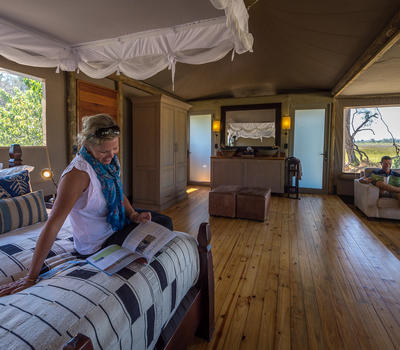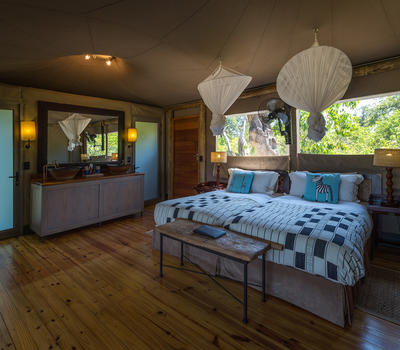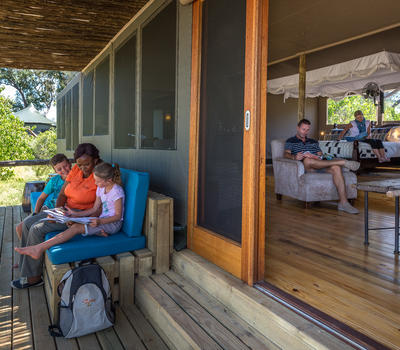 There is one family unit which accommodates four guests. Comprising two rooms, each with their own en-suite facilities, and an inter-leading door separating the two. The shared sunken indoor lounge area leads to a shared deck overlooking the surrounding floodplains. The intimate nature of the camp remains the perfect choice for exclusive family safaris.
Show More
Show Less