African Bush Camps Khwai Leadwood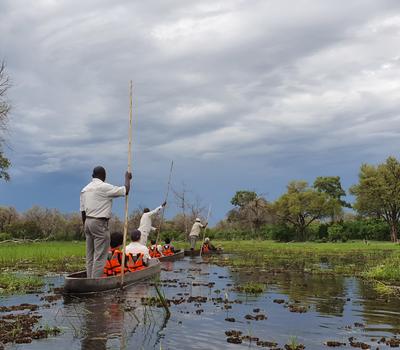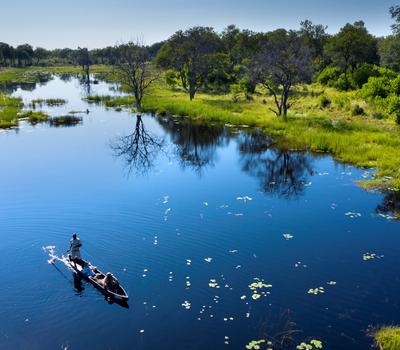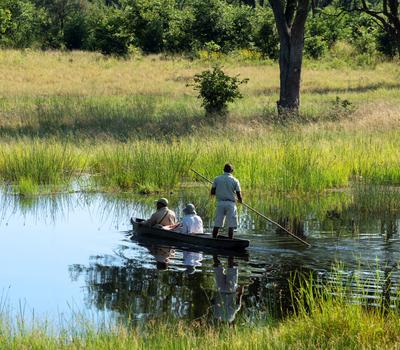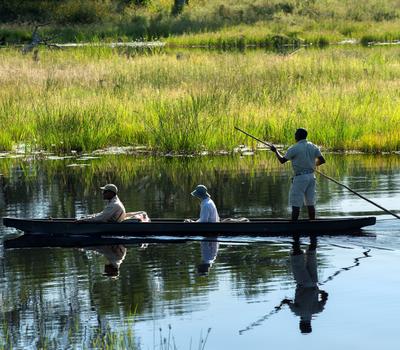 No activity is more synonymous with the Okavango Delta than a mokoro trip. Glide silently along the hippo highways and elephant byways of the ancient Khwai River, historically, the only form of transport of the River Bushmen. Explore this unique inland delta deserving of its World Heritage Site status. Traditionally, fashioned out of a single tree trunk today, mokoro or dugout canoe are fibreglass as a measure to preserve Botswana's hardwood forests.
Learn about the fascinating ecology from our River Guides who navigate your journey through the tranquil watery wilderness. This seasonal activity is available to guests 16 years and older.
Show More
Show Less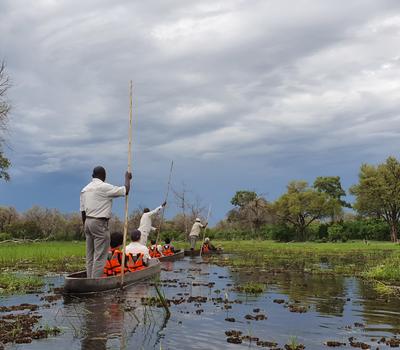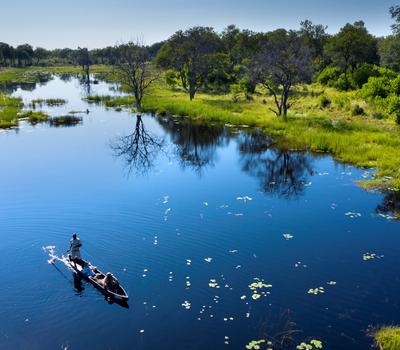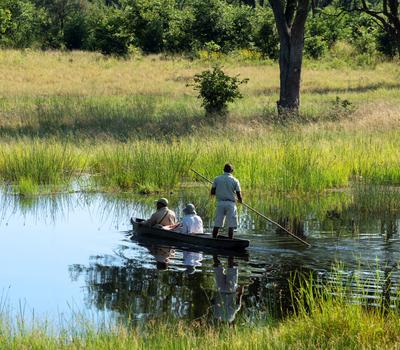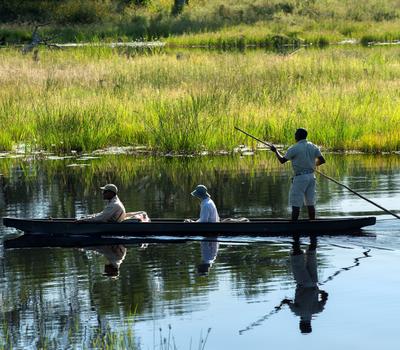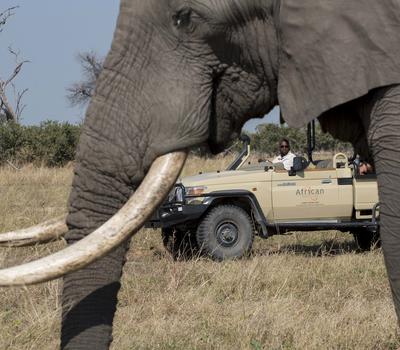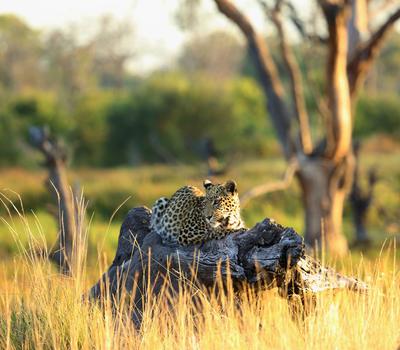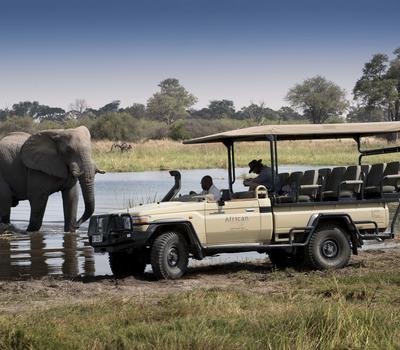 Lead by one of our experienced guides, you'll see magnificent wildlife indigenous to the area. Your guide will show you the hidden spots best for game viewing and give you an insider's knowledge. With years of experience our African Bush Camps guides are known for being some of the best in the business.
Show More
Show Less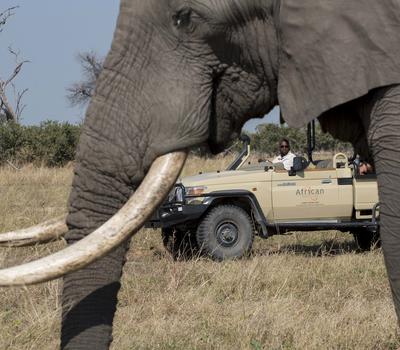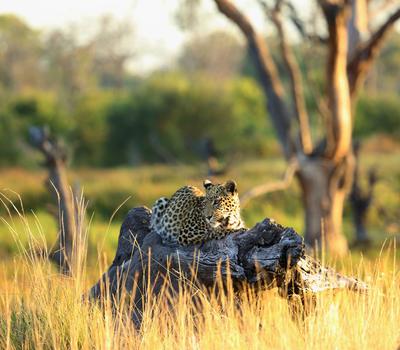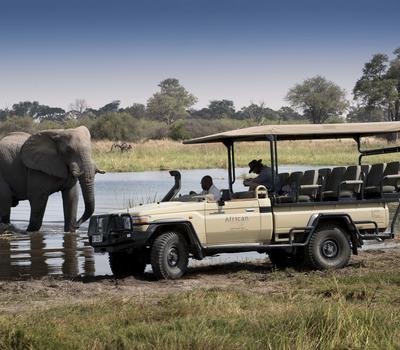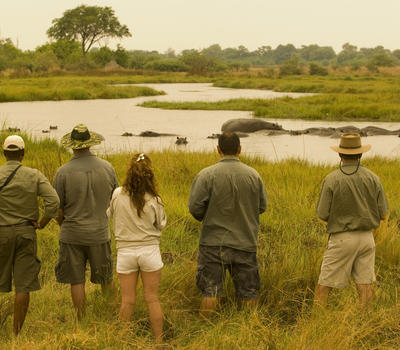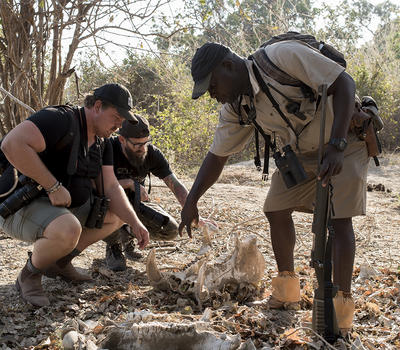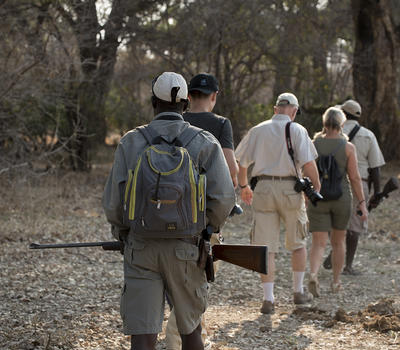 Awaken your senses and discover all that the bush has to offer when taking part in a walking safaris. Guided walking safaris are for guests 16 years and older and are led by our qualified and passionate walking guides who share their knowledge and love of the bush.
With the dry vegetation between May and October, walking safaris are a fantastic and exciting way to experience the area. Since your safety is our first priority, walking safaris are usually conducted when the bush is not too thick and our guides are armed at all times.
Show More
Show Less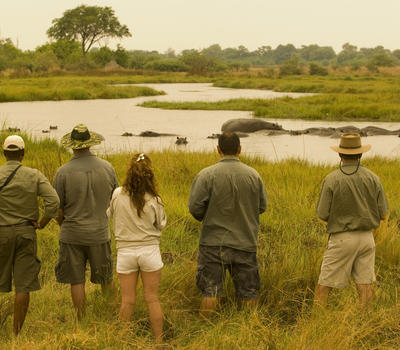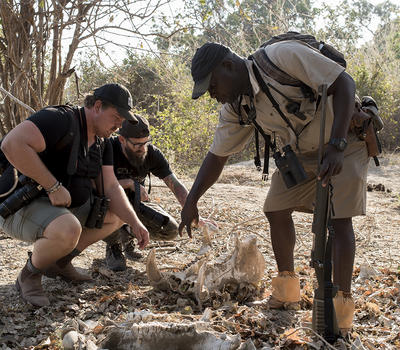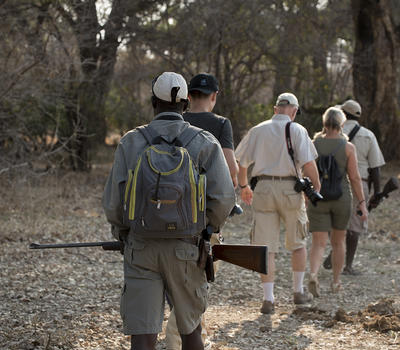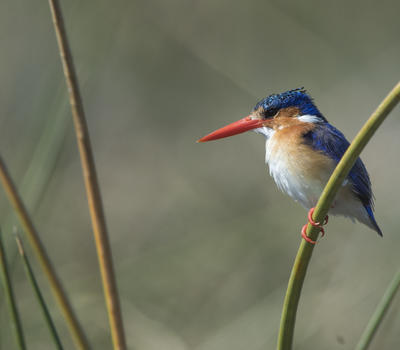 Bird watching in Botswana is a rich pastime. Delight in the call of the Green Heron or African wood owl; photograph the majestic Pel's fishing owl and Ayres's hawk-eagle. Or simply sit back and enjoy their beautiful songs.
Show More
Show Less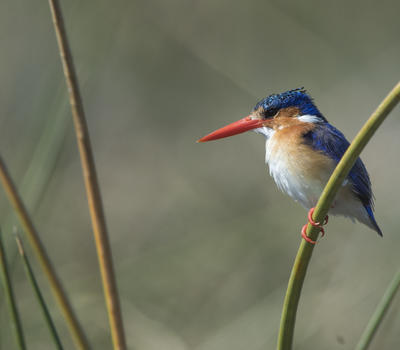 Working together with the communities around the areas we operate in gives locals an opportunity to be self-sustainable, by sharing knowledge there has been a decrease in the human-wildlife conflict. Take the opportunity to visit the locals and become accustomed to their way of life.
Show More
Show Less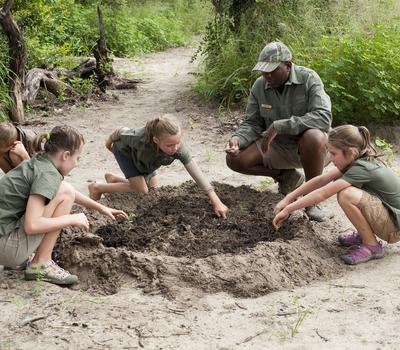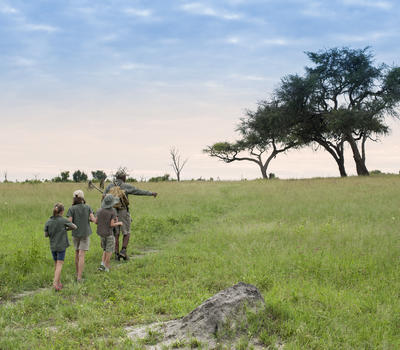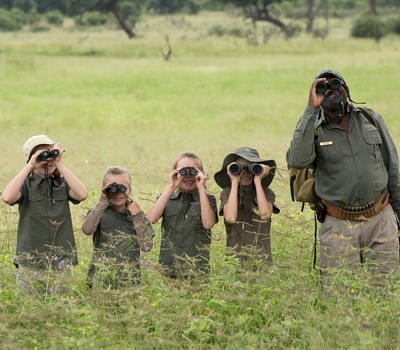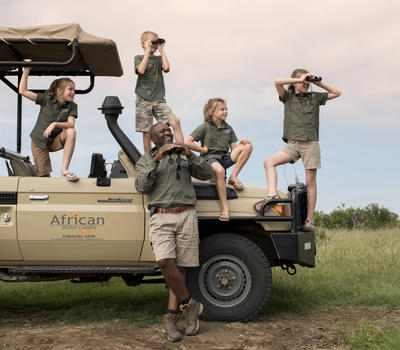 We specialise in children on safari. Nature walks around camp, arts and crafts, cooking lessons and other specialist child activities for younger guests are all possible with our Ngwana Club.
Show More
Show Less