African Bush Camps Bumi Hills Safari Lodge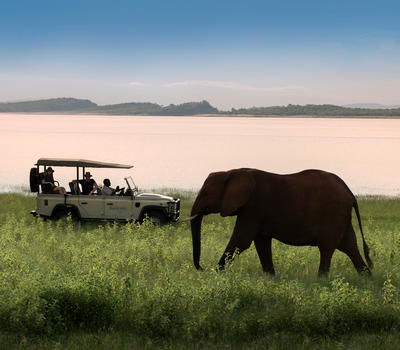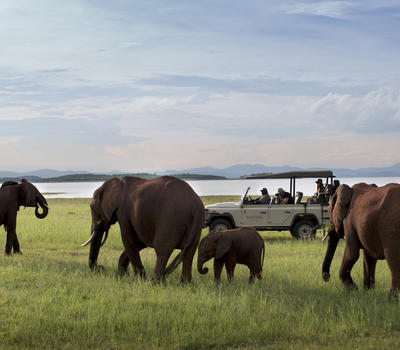 Lead by one of our experienced guides, you'll see magnificent wildlife indigenous to the area. Your guide will show you the hidden spots best for game viewing and give you an insider's knowledge. With years of experience, our African Bush Camps guides are some of the best in the business.
Show More
Show Less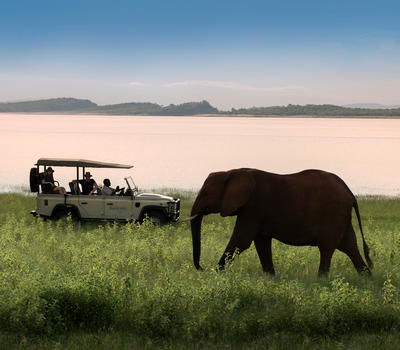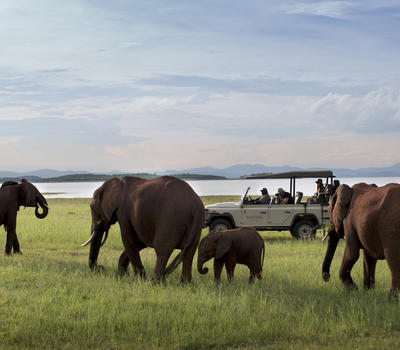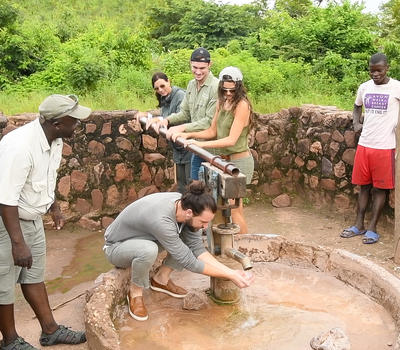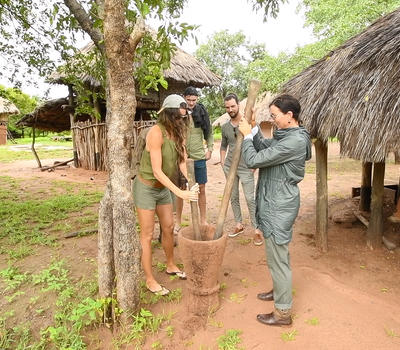 The Bumi Hills Wildlife Area is bordered in the north west by the Chalala and Mola communities, which are home to the Tonga, a delightful and very spiritual people who have resided in this area and along the length of the Zambezi river for centuries. They have preserved ancient traditions and still live a largely subsistence lifestyle that is reliant on fishing, livestock and small scale farming. In the village of Chalala these customs have melted together with the inevitable infiltration of modern ways of life. However the luxuries of a permanent electricity and water supply to homes are still absent, leaving the communities still largely reliant on the surrounding environment for their livelihood.
Show More
Show Less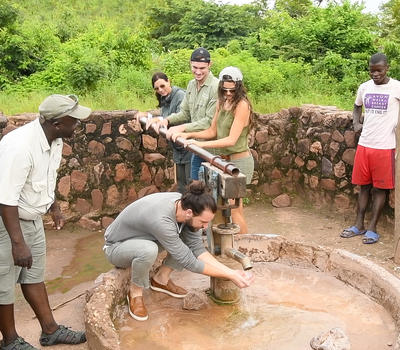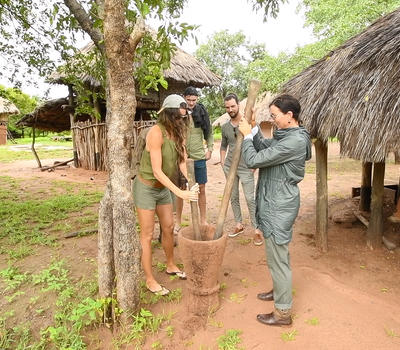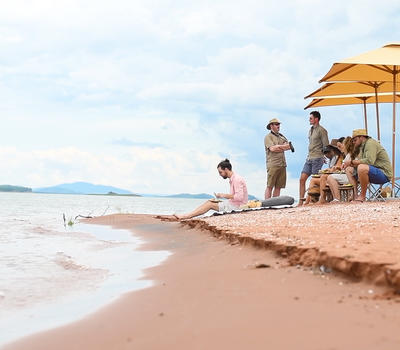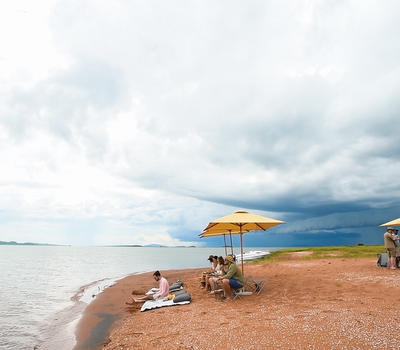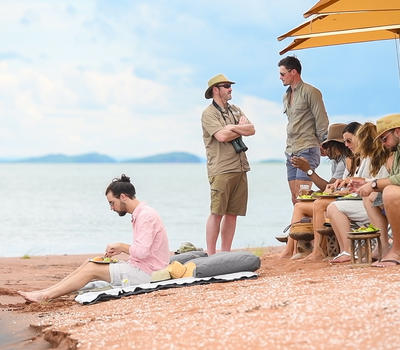 Lunch on Starvation Island
After a morning game drive, enjoy a delicious lunch on Starvation Island
Show More
Show Less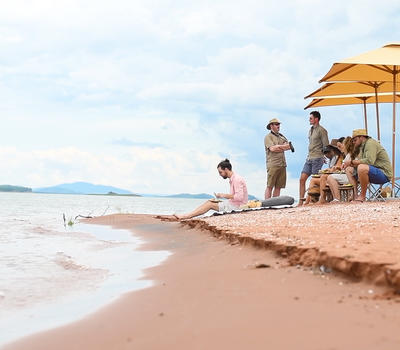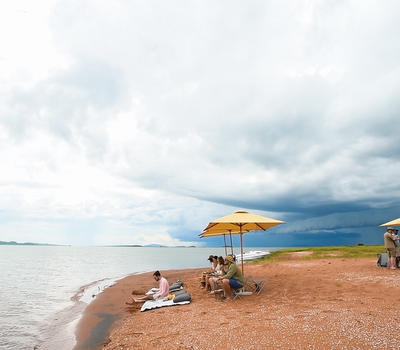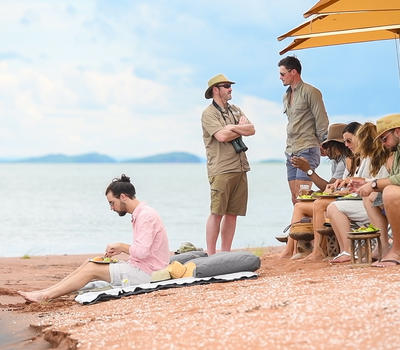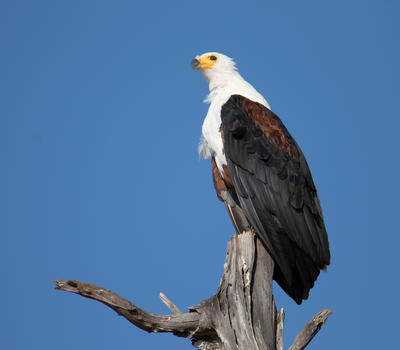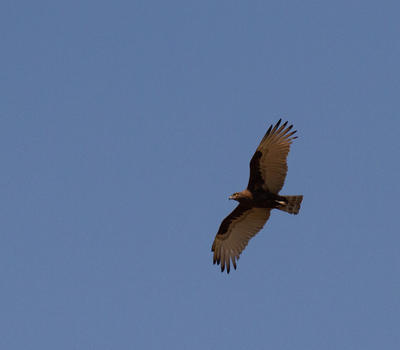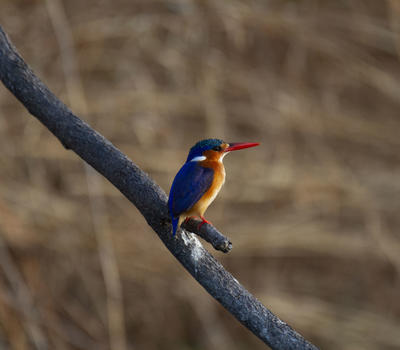 Delight in the call of the Giant kingfisher; photograph the majestic Squacco heron or Collared pratincole. Or simply sit back and enjoy their beautiful songs.
Show More
Show Less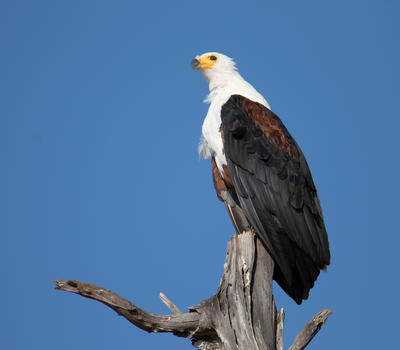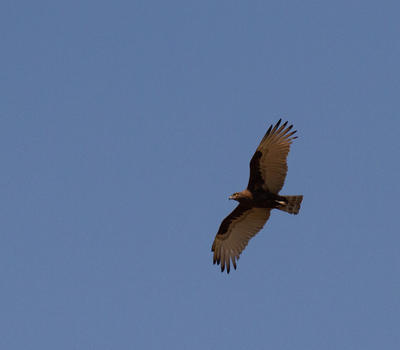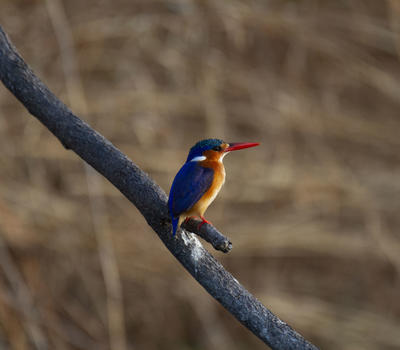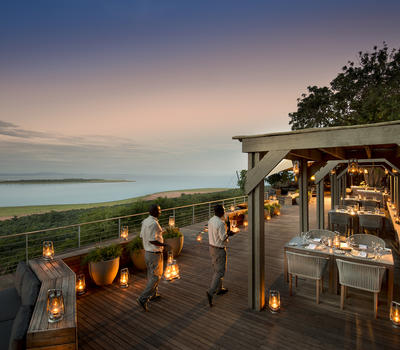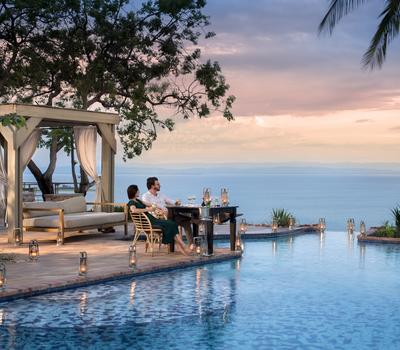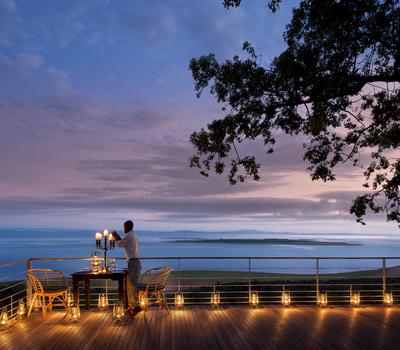 Private Dinner over-looking Lake Kariba
Enjoy dinner from atop the hills overlooking Lake Kariba. This iconic view is the undoubtedly the best in Kariba.
Show More
Show Less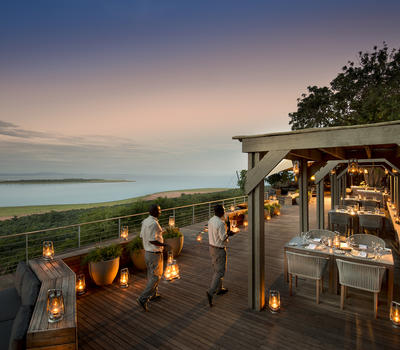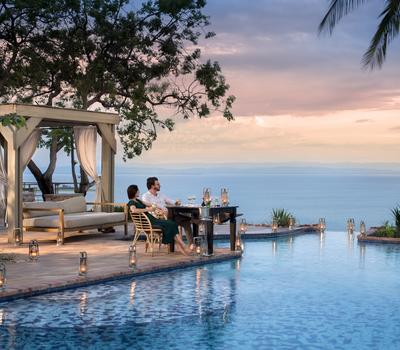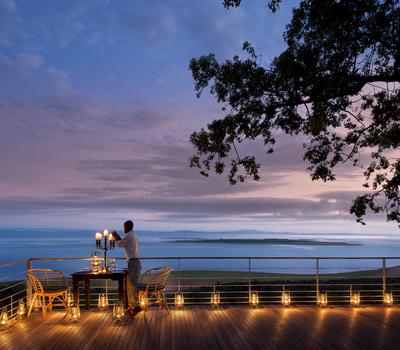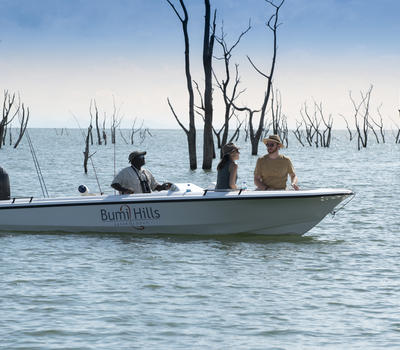 Chart a course across the watery wilderness of Lake Kariba and discover the aquatic wonders of this life-giving body of water. Our boat-based adventures afford a unique glimpse into the mysteries of Lake Kariba. Experience the thrill of catch-and-release fishing, observe unique bird-life of the area and relish eye-level wildlife encounters. All are possible during your time with us on the water.
Spend the day cruising the water and taking in the gorgeous views. Try your hand at fishing for tiger, bream (tilapia) or vundu to be caught and then released.
Show More
Show Less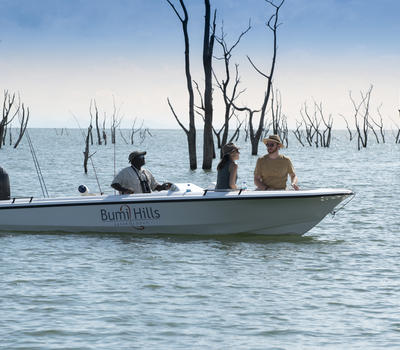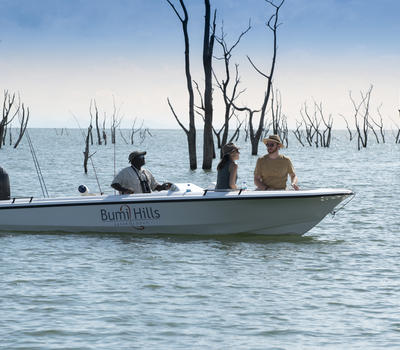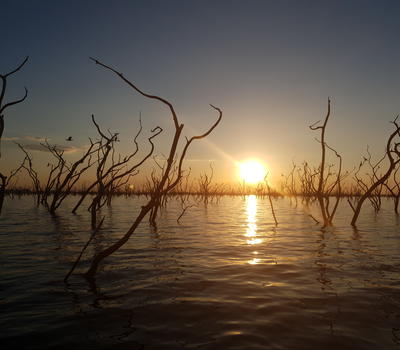 From your floating vantage, sundowner in hand, watch (and listen) as elephants, embossed against a shimmering copper sunset, slake their thirst in mighty Lake Kariba. We can think of no better way to celebrate another magical day on safari in Zimbabwe
Show More
Show Less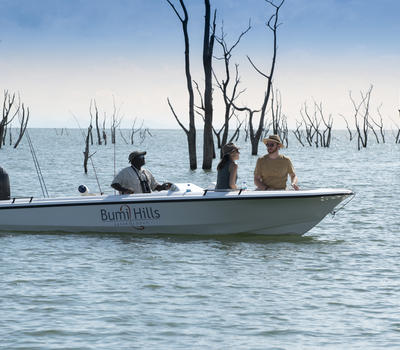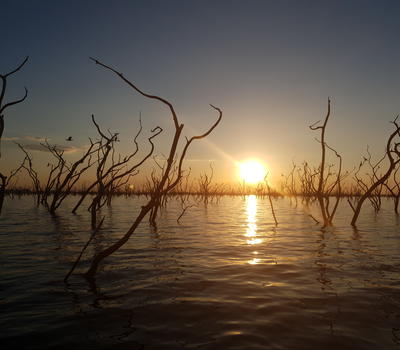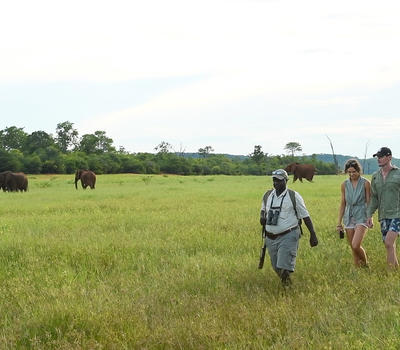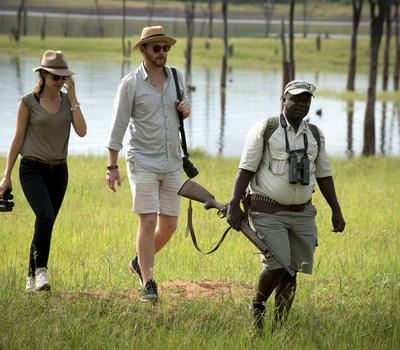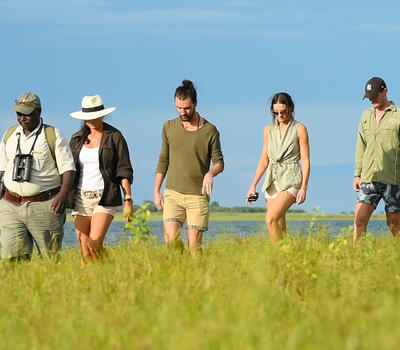 Awaken your senses and discover all that the bush has to offer on a walking safari. Accompanied by one of our experienced walking guides, explore the wild for one to two hours. For a full day walking safari, a private walking guide will need to be pre-booked with us. Children under 16 can experience nature walks around the camp led by our child-certified walking guides as part of the Cub Club.
Show More
Show Less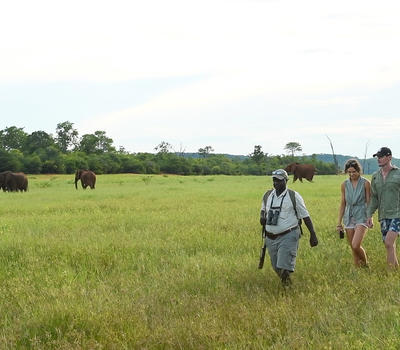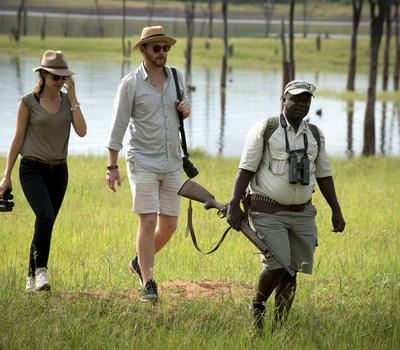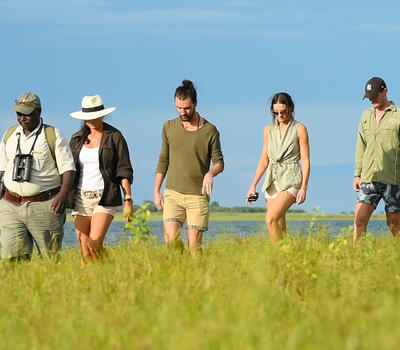 After an day in the bush, relax next to the camp fire and allow yourself to get lost in the starry night above. At night the stars utterly dominate the land; their brilliance and immediacy are totally arresting. Our guides have a growing passion in astronomy and are able to show you show you several star constellations including those which make up the Milky Way.
Show More
Show Less
Our private concessions allow for game drives after the sun has set. Experience the bush when elusive nocturnal wildlife awakens to hunt, forage and live their lives under the cover of darkness.
Show More
Show Less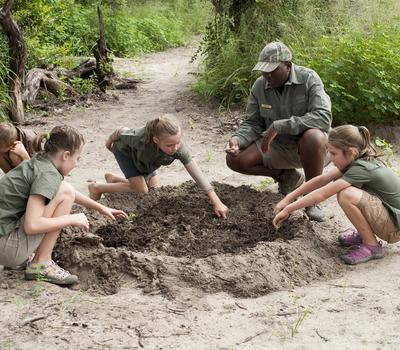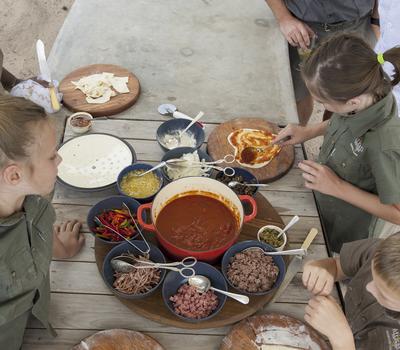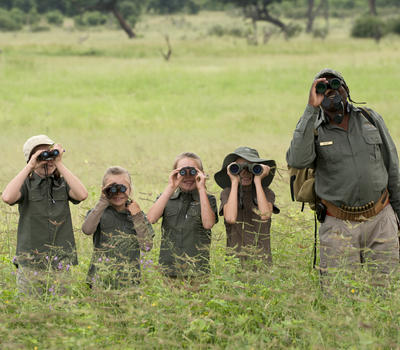 From nature walks around camp and storytelling to cultural arts and crafts and cub club cooking classes, the African Bush Camps' children focused Ngwana Club creates a fun and educational environment for children on safari.
Show More
Show Less