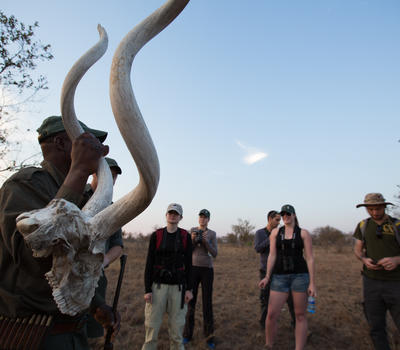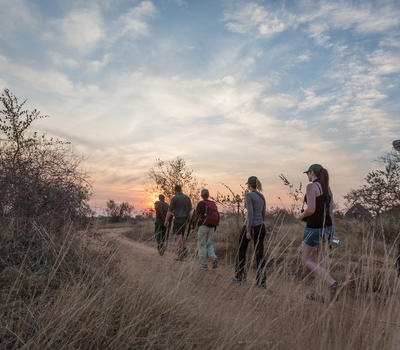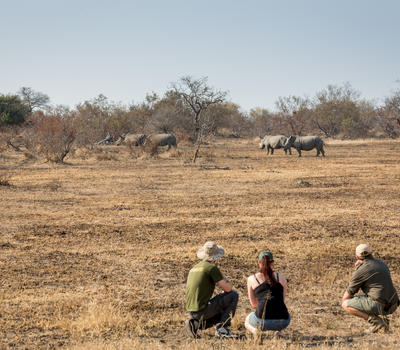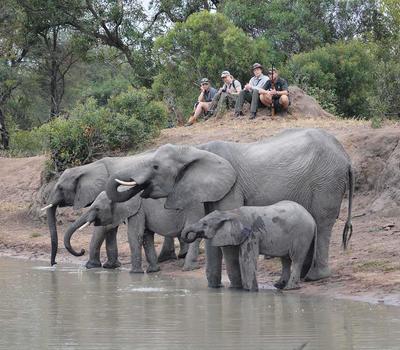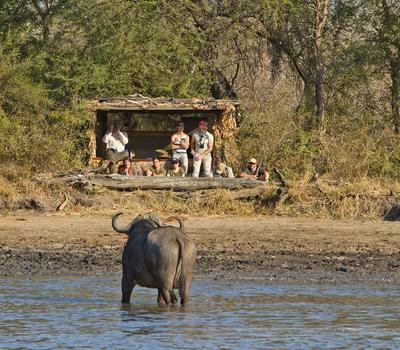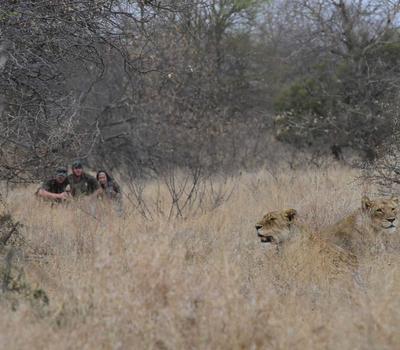 Africa on Foot offers professional Big 5 walking safaris led by highly-qualified and trained field guides.
Walking safaris are done in the morning and take roughly 3 hours. The walks are not strenuous and take place on flat ground. Guests will learn how to track wildlife, read the signs of the bush and learn about the various plant species.
Walks depart at roughly 06h00 and it is always weather dependent. If it proves too risky then rangers will simply take guests out on a game drive instead.
There is nothing better than crouching down behind the shrubbery watching rhino and elephant enjoying their natural habitat.
Show More
Show Less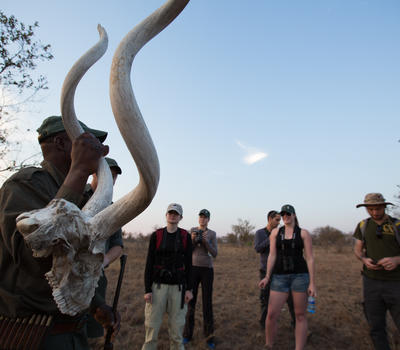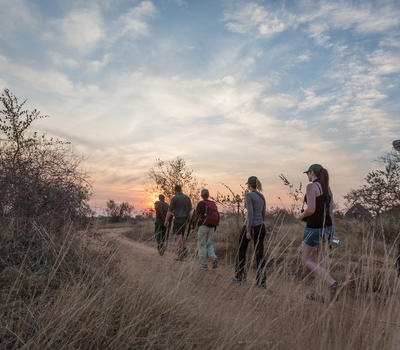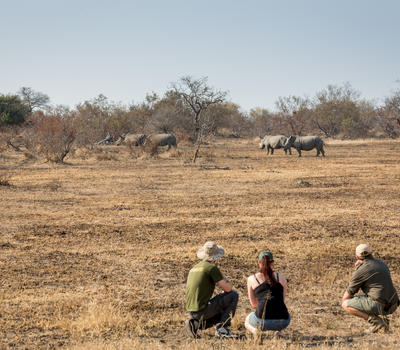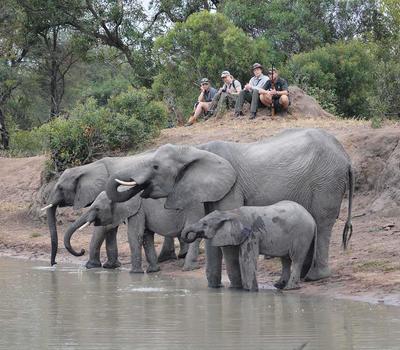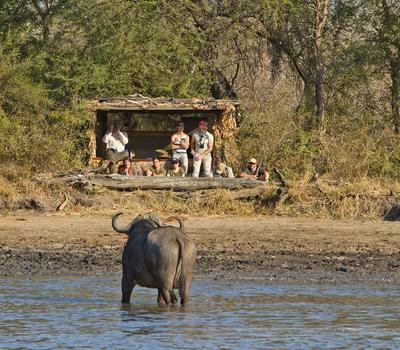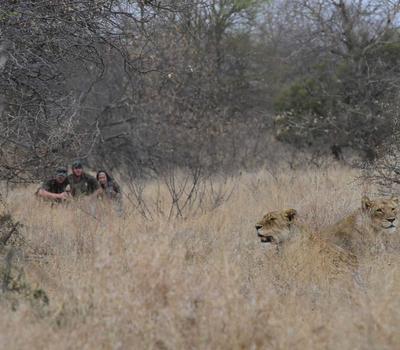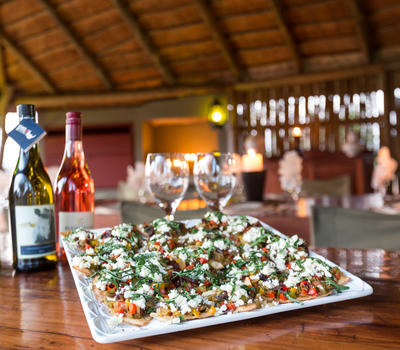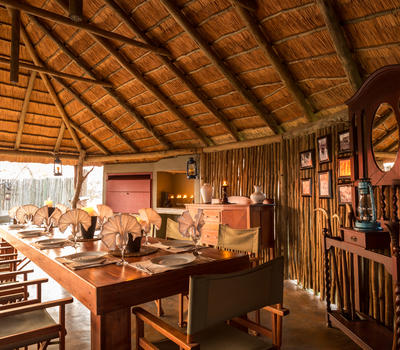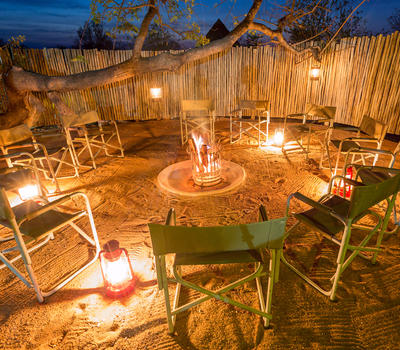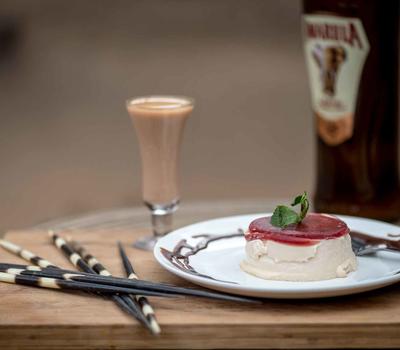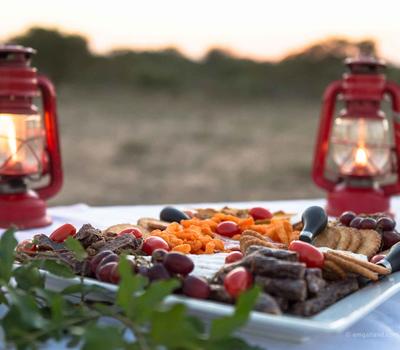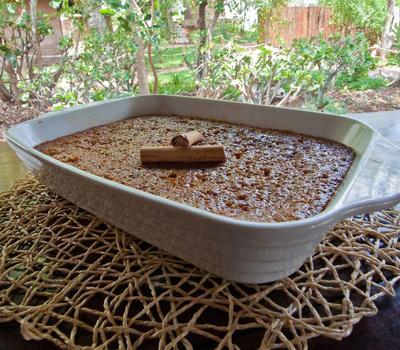 Traditional South African Dining Experience
We like to give our guests a taste of true South African cuisine. Often we'll arrange a potjie evening or braai (barbecue) for our guests. A potjie is a large cast-iron pot that is filled with stewed meat and vegetables and stuck in the coals to simmer away.
Show More
Show Less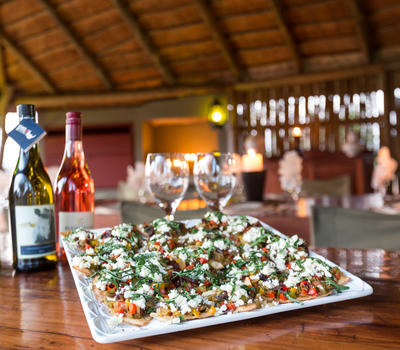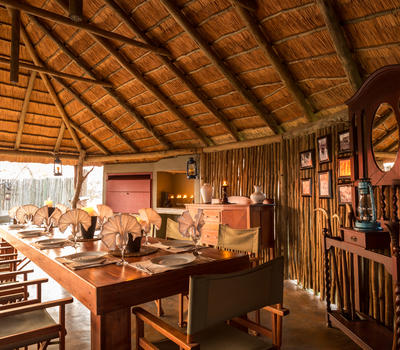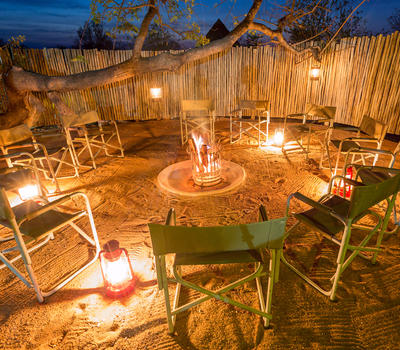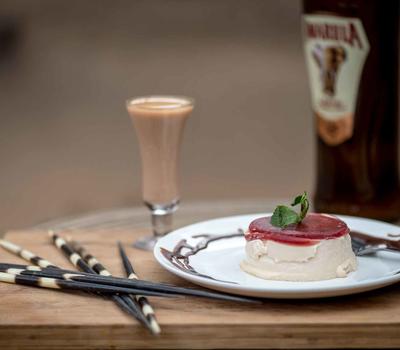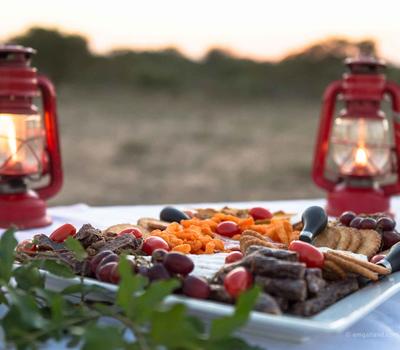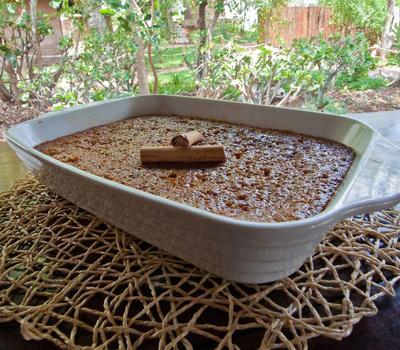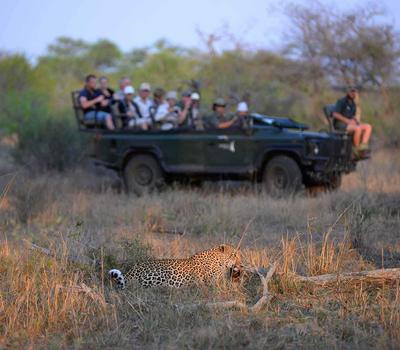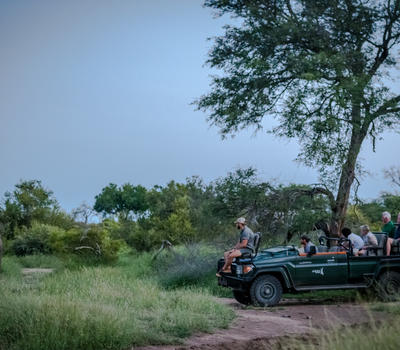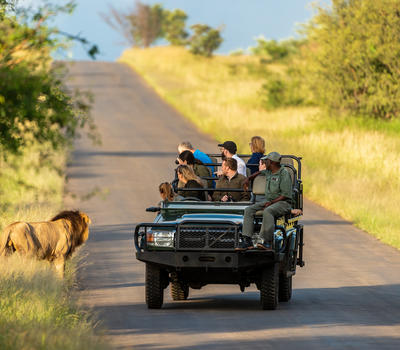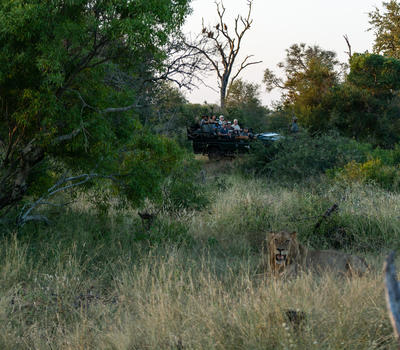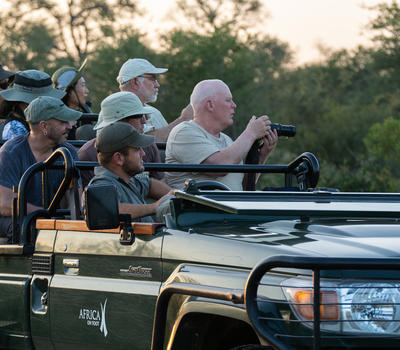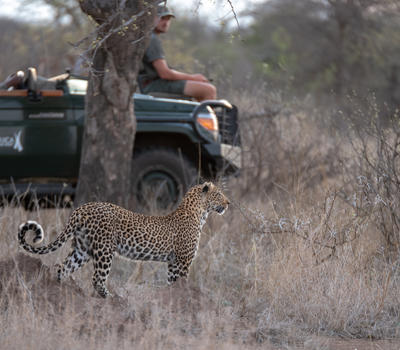 Game drives are conducted every afternoon at Africa on Foot. All game drives take place in open 4 x 4 vehicles, which allows for 360 degree panoramic views, perfect for wonderful photographic and video opportunities.
The afternoon game drives generally leave at 16h00 (times vary according to seasons) and stop for sundowners at sunset before continuing into the night for a bit of nocturnal wildlife viewing and, finally, back to camp.
Show More
Show Less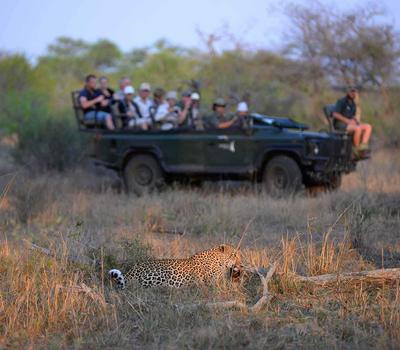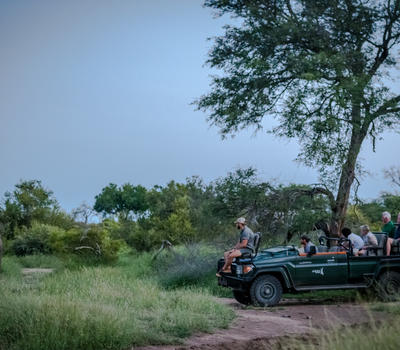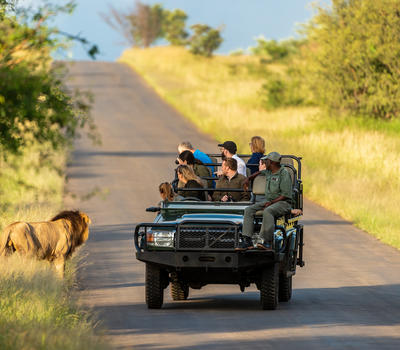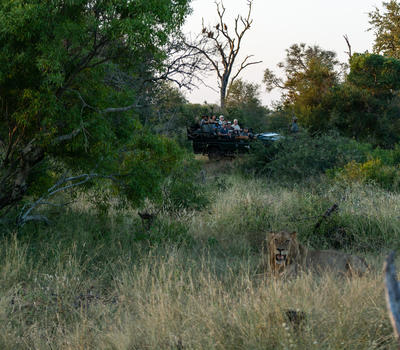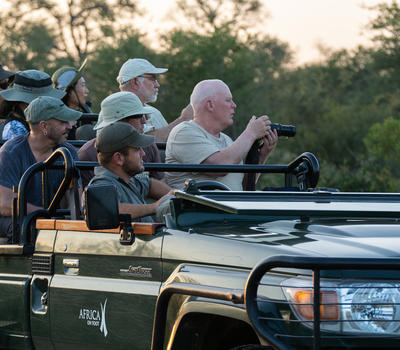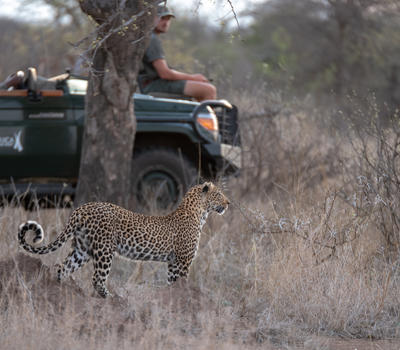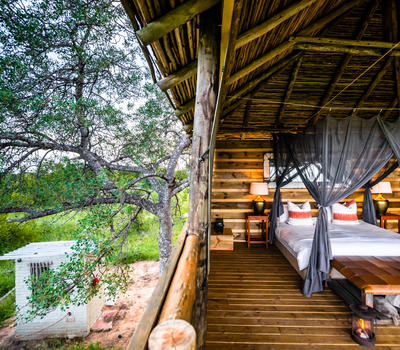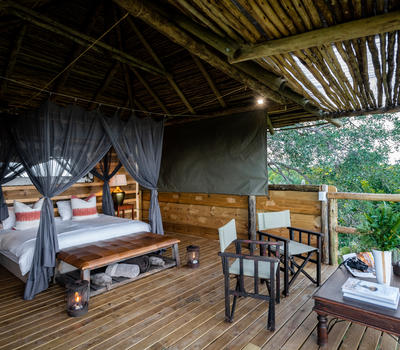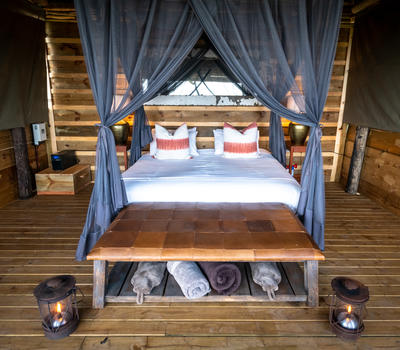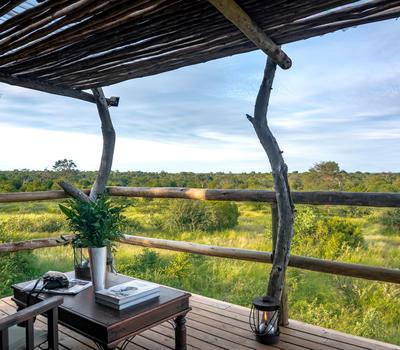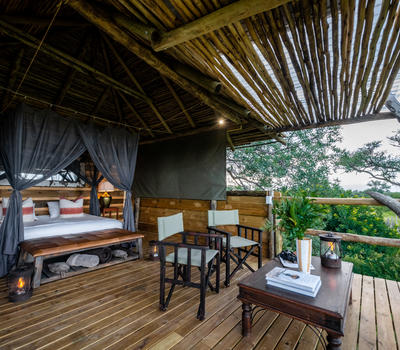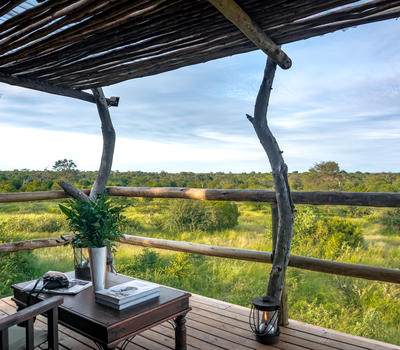 A Night of Adventure in a Treehouse
On the outskirts of camp we have a treehouse which is available upon request. You pay extra to stay in the treehouse, but it's well-worth the adventurous experience.
It sleeps a maximum of two guests. Guests can request a romantic dinner setup for two in the treehouse if they are spending the night there.
Show More
Show Less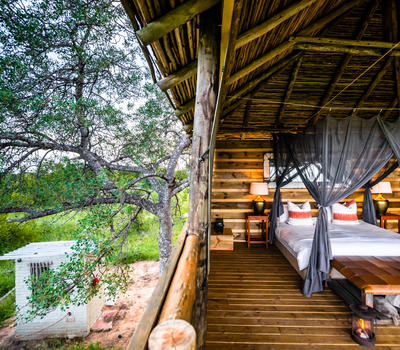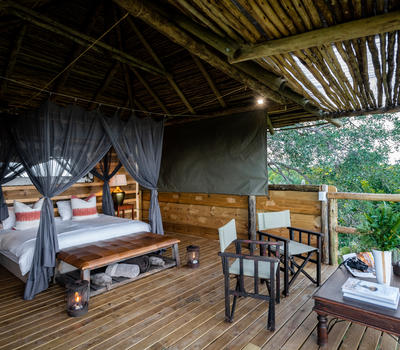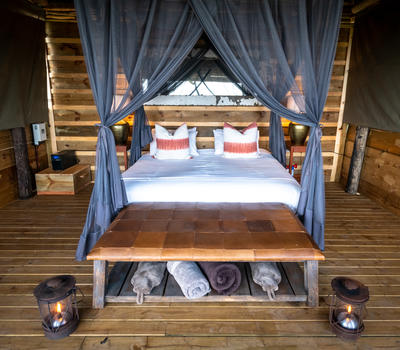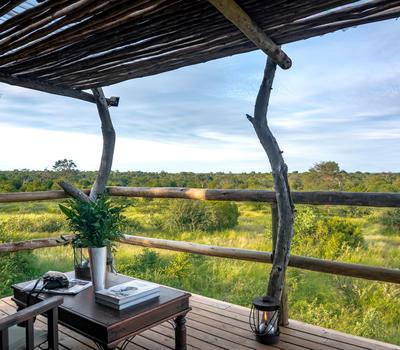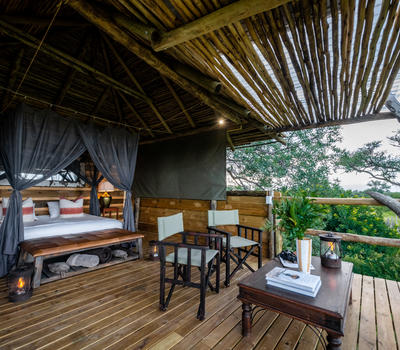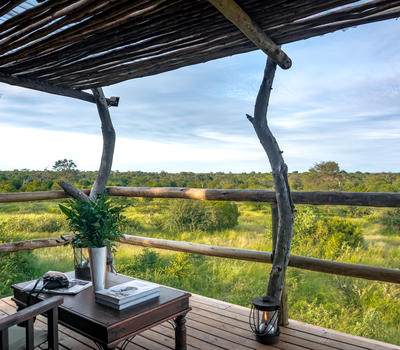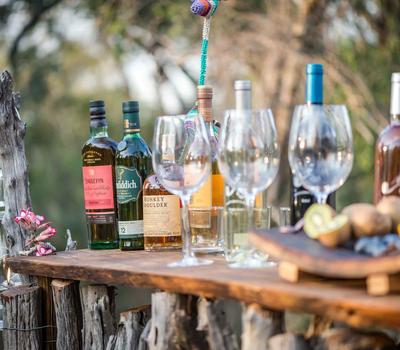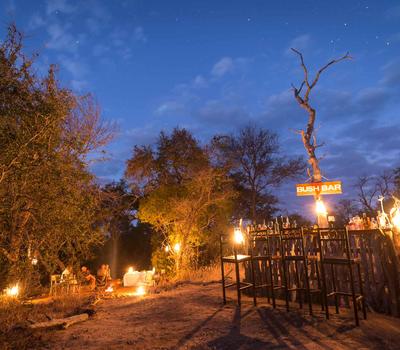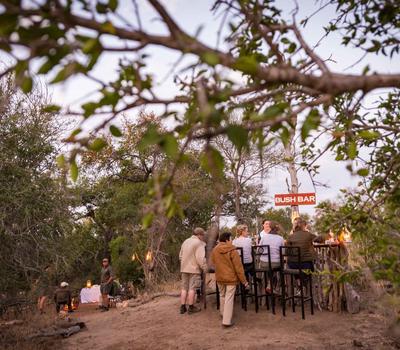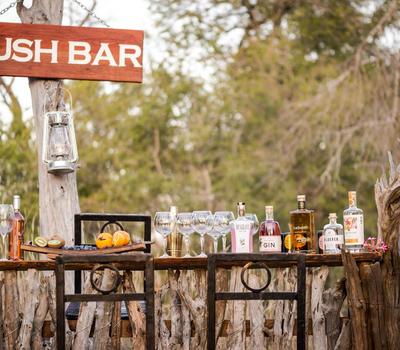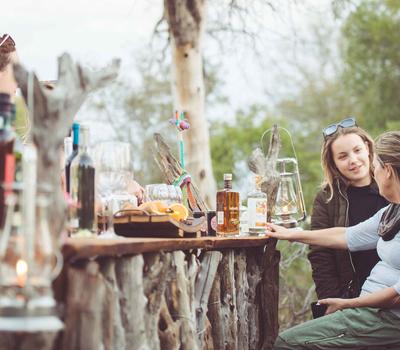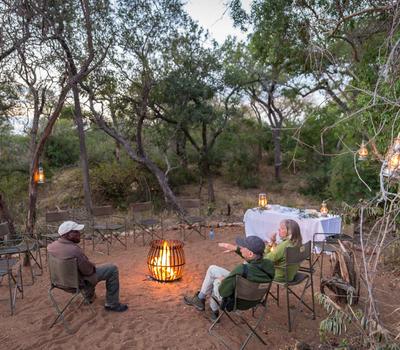 We have constructed a Bush Bar in the middle of a clearing, complete with a small boma area. The Bush Bar is often used for special events, celebratory sundowners and marked occasions. From gin tastings to Christmas canapés and proposals, the Bush Bar is the perfect place for proper bushveld sundowner session.
Show More
Show Less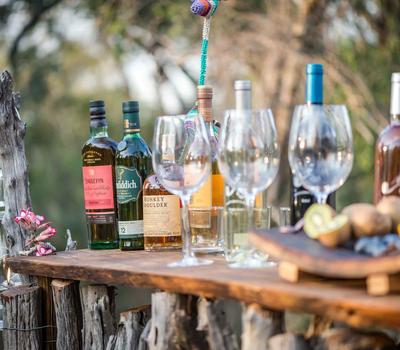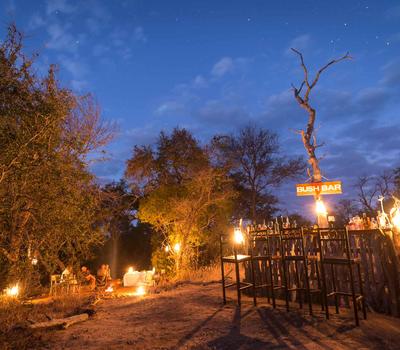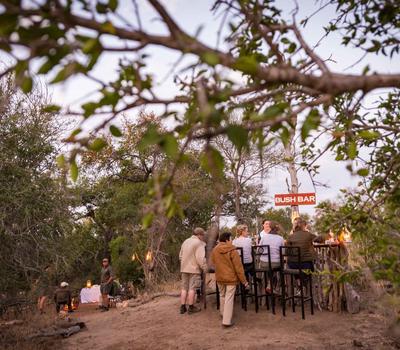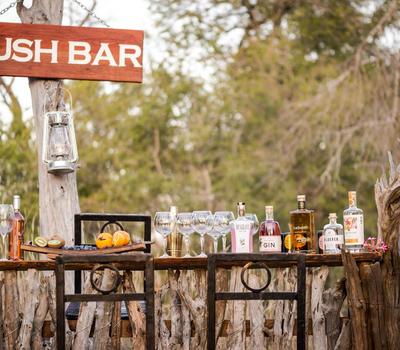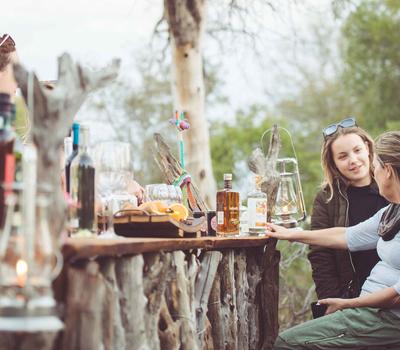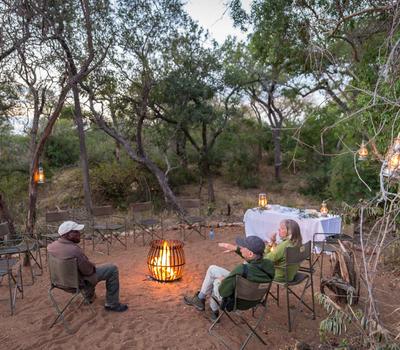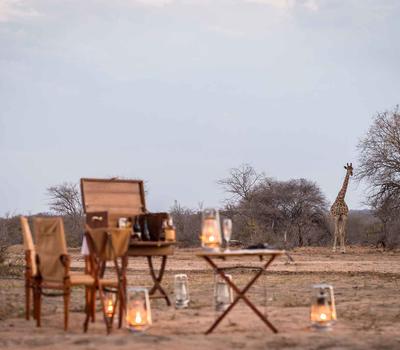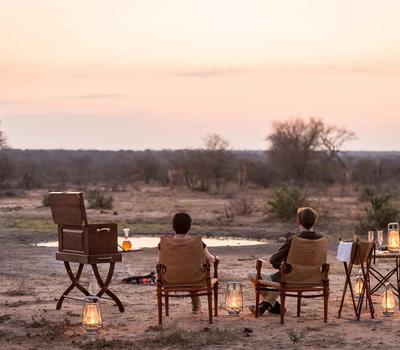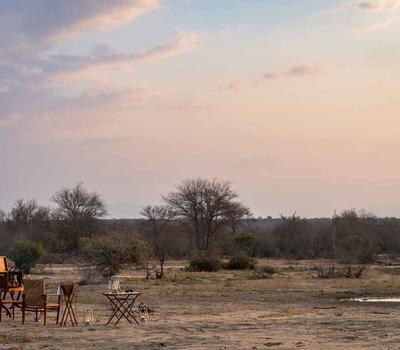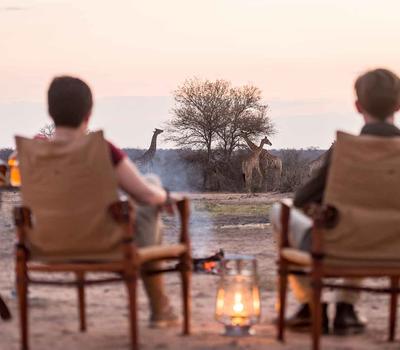 The team at Africa on Foot can tailor-make a special occasion for guests, provided it's pre-arranged. The Honeymoon Sundowner Experience is R500 for couples, but complimentary for honeymooners.
Show More
Show Less