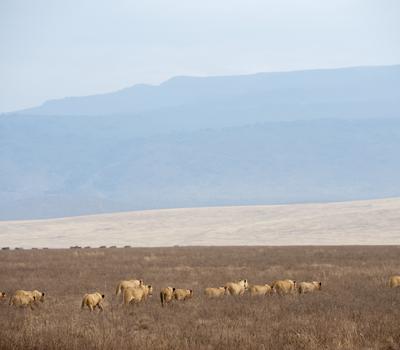 Ngorongoro Crater game drives
A big highlight of any stay here, the Ngorongoro Crater is one of Africa's most iconic wildlife destinations. The beauty of Entamanu Ngorongoro is that it sits within the Conservation area and only 30 minutes drive from the descent road into the Crater. An early start is highly recommended to enjoy the Crater before the majority of visitors make it in from other camps. You will set off with your guide and a packed breakfast and return to camp in time for lunch. Or, head out in the afternoon and enjoy sundowners on the rim on your way back to camp.
Show More
Show Less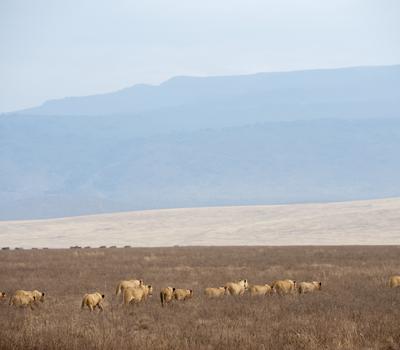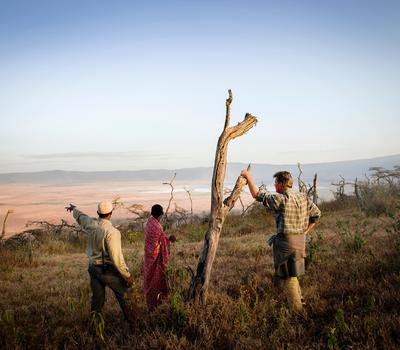 Entamanu Ngorongoro offers guided walks along the rim of the Crater and in the surrounding highlands. You will head out with your guide and a member of the local Maasai community and learn all about medicinal plants, Maasai beliefs, as well as track any local wildlife that has wondered close to camp. Walks are all about soaking up the view at a slower pace and learning to appreciate the little things and they come highly recommended. Walks at Entamanu need to be pre-booked.
Show More
Show Less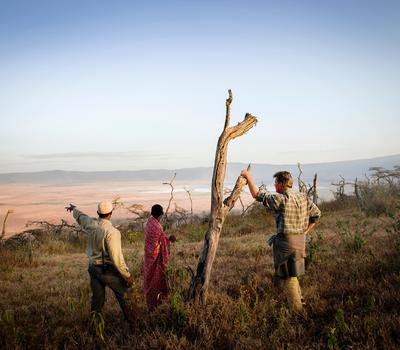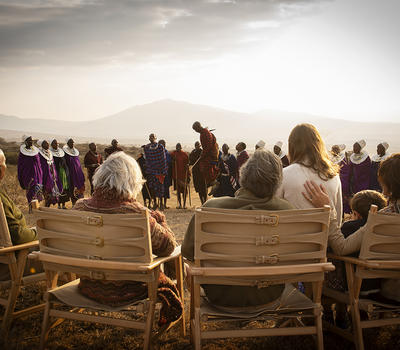 Sometimes we drop round to see our Maasai neighbours, who are living a largely traditional life in the boma in the next valley, and still grazing their cattle in the conservation area. It will be just us and them, and a warm welcome, with insights into the pastoral life, from building huts to warrior ceremonies.
Show More
Show Less