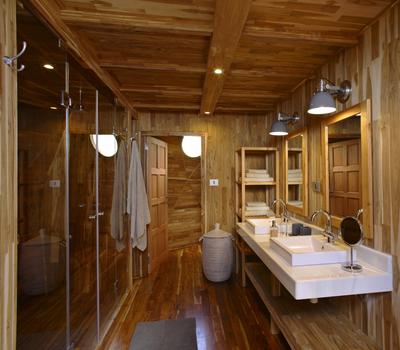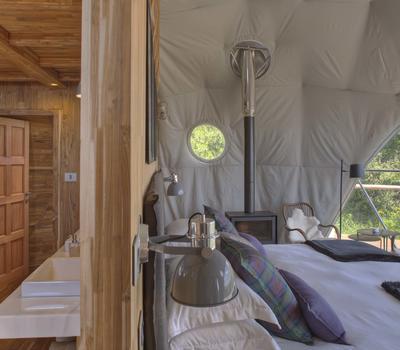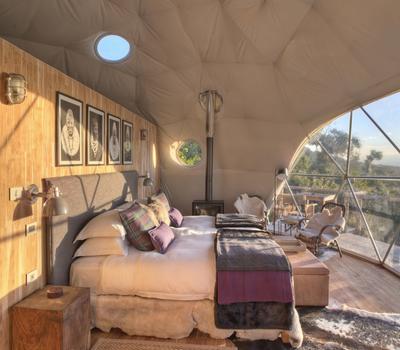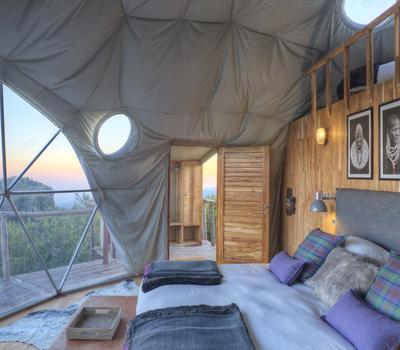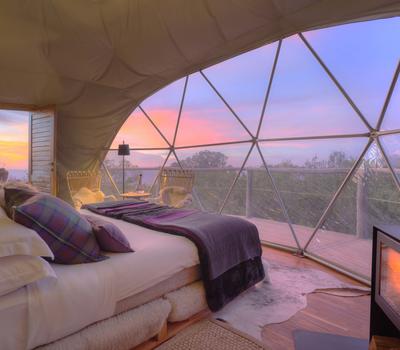 The Highlands has six large, luxury guest tents with fantastic views stretching to the Gola Mountains. The domes have the option of being twins or doubles with several having a mezzanine available for a third bed. The tents all feature king-sized beds, en-suite bathrooms with separate flush toilet and double-headed plumbed shower. Each tent also has a wood burning fireplace and plenty of cosy blankets and rugs for warmth in the colder months.
Show More
Show Less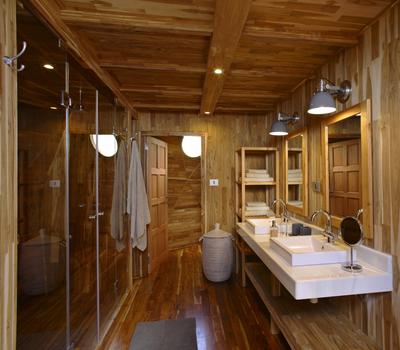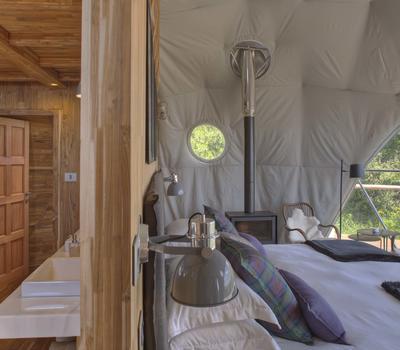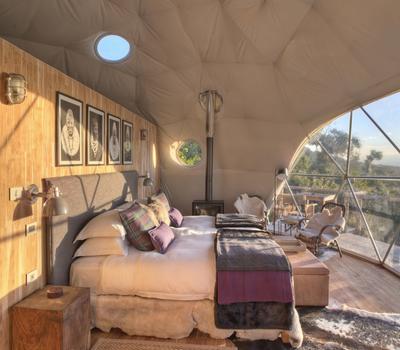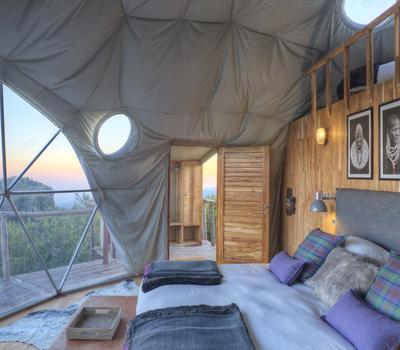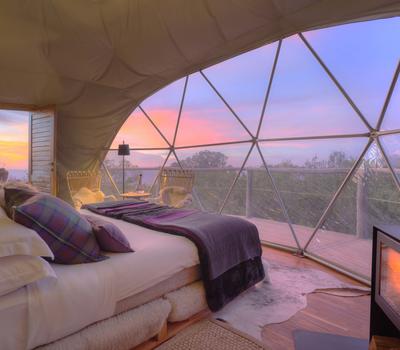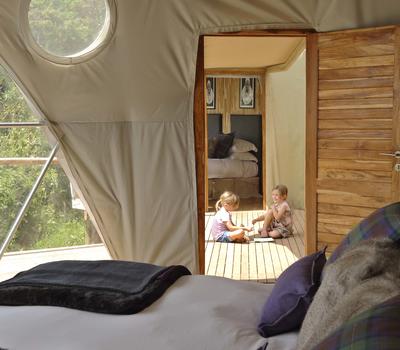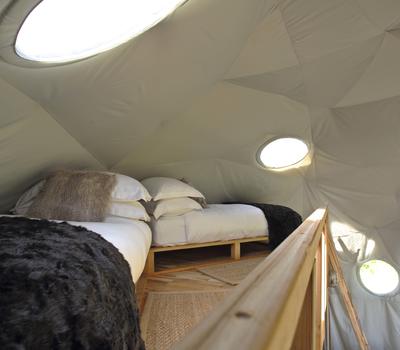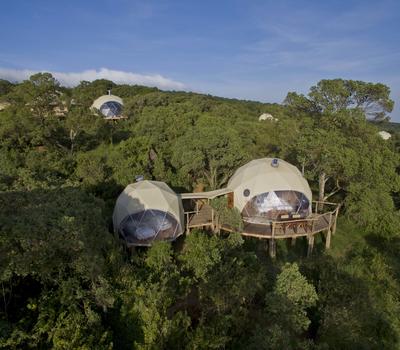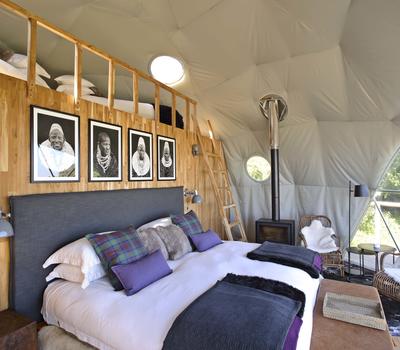 The Highlands features one family tent specifically designed to accommodate two adults and two children. The main dome is a standard double with a covered walkway leading to a smaller dome with twin beds and en-suite shower room for the children.
Show More
Show Less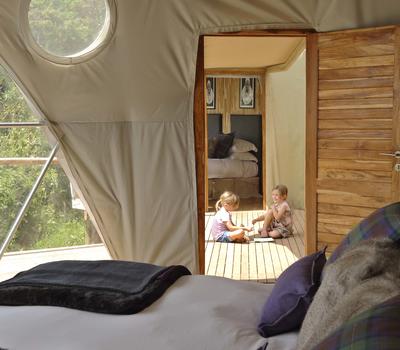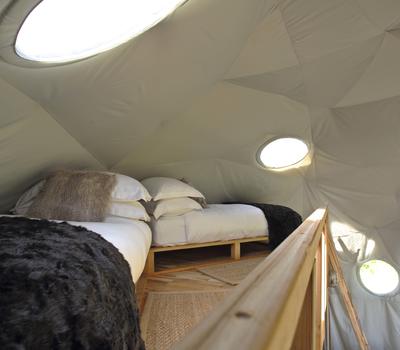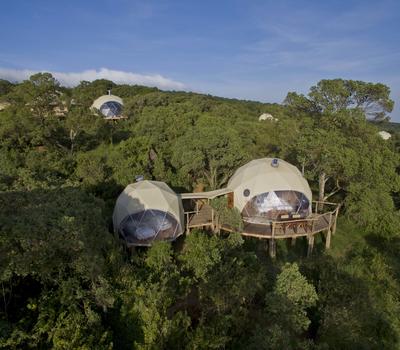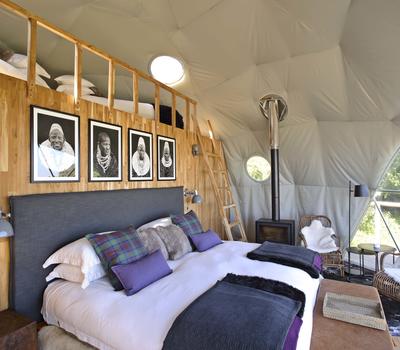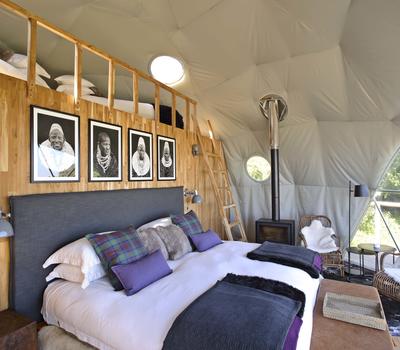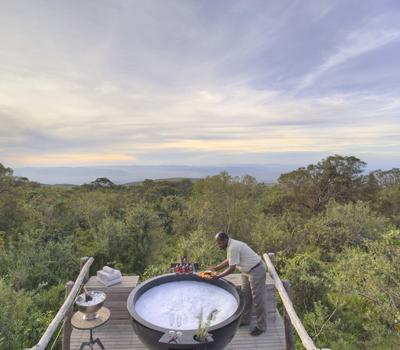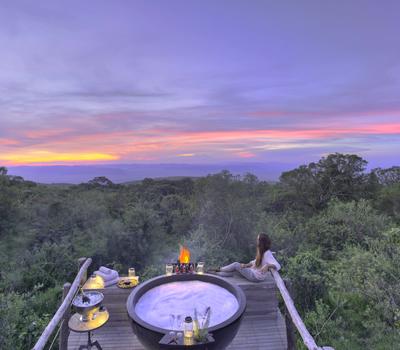 The Honeymoon dome emphasises privacy, rest, and relaxation, with a king-sized bed, en-suite bathroom with a double headed shower, as well as wood burning fire place for warmth in the colder months. In addition, there is a seating area, large elevated deck, and an outdoor hot tub which looks out over the beautiful landscape of Ngorongoro.
Show More
Show Less