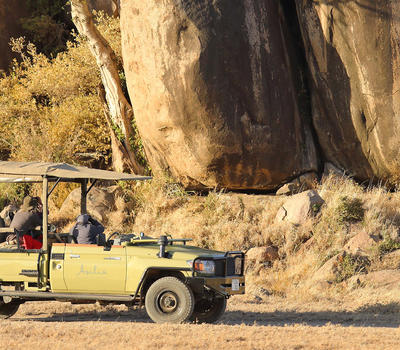 Enjoy twice daily game drives from Namiri Plains with the knowledgeable guides. Study and photograph the big cats of the area at your leisure, and absorb the extraordinary sight of massive herds of wildebeest appearing to take over the plains. All vehicles are open-sided and have power points where you can charge your devices, and are fitted with fridges to keep your drinks perfectly chilled.
Show More
Show Less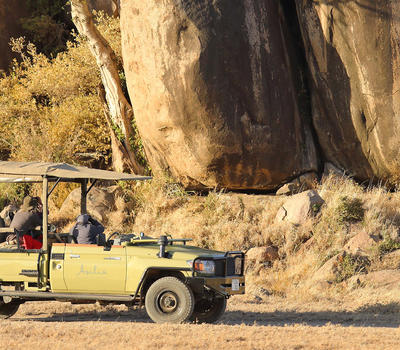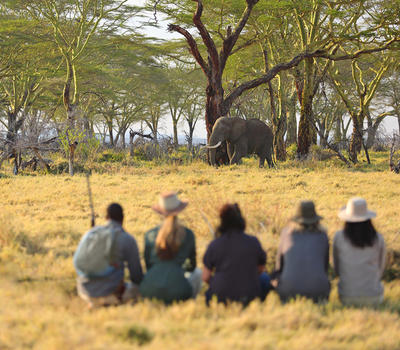 Walking is the most intimate way to experience the bush; the pace is comfortable, your eye-level is that of the wildlife, and your senses are more acutely aware of the sights, smells and sounds. Walking safaris must be booked in advance.
Show More
Show Less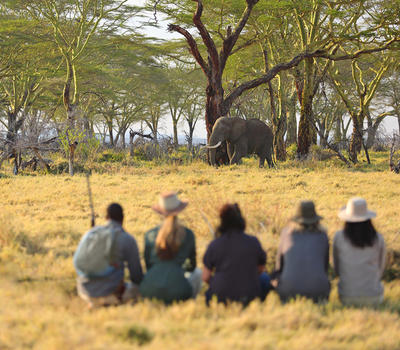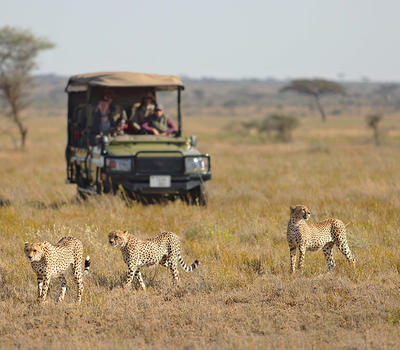 The Serengeti Cheetah Project has been based here since the 1970s. Meet one of the researchers often near or at Namiri Plains and learn more about the local cheetah population. Take note of any cheetahs you spot on safari so you can share the info with the team. Bookings essential. (At an additional cost)
Show More
Show Less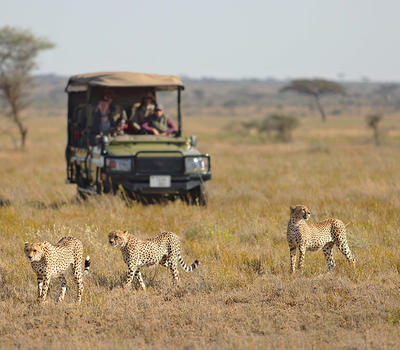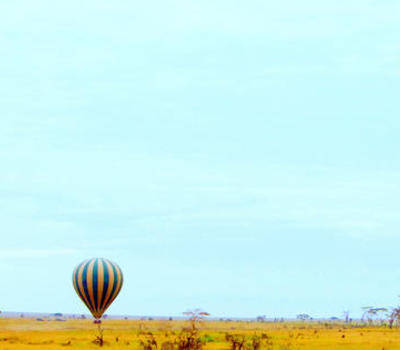 Balloon safaris are a romantic and iconic way to experience the wilderness of East Africa, as you fly silently over the plains teeming with herds of wildlife in the early morning. Typically, a balloon safari begins around 6am and lasts for around 1-2 hours. Balloon safaris (additional cost) in the Serengeti take off from designated sites in the nearby Seronera area. The safari is followed by a champagne breakfast in the bush, a fitting end to a memorable flight over the wild.
Show More
Show Less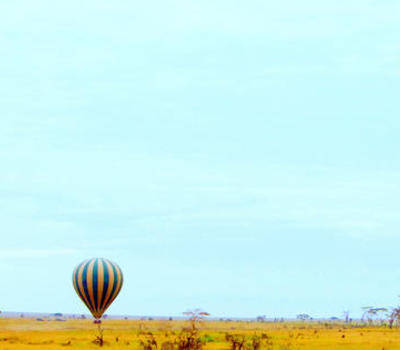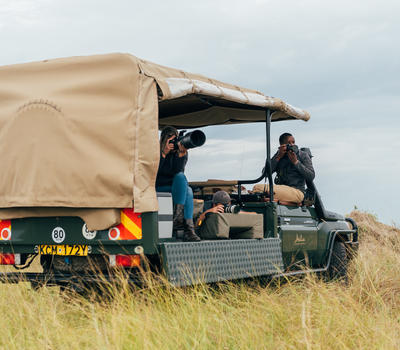 Photographic Vehicle (at additional cost if booked on Full Board basis)
Photography enthusiasts benefit from a specialised photographic safari vehicle.
SPECIAL FEATURES:
• Drop-down sides for photographers to lie down and get low angle photographs.
• Three 360º swivel seats, one per "row" – seats also lean right back if required.
• Only front and back bars to hold up the roof – less obstruction of view for photography.
• Beanbags and foam camera rest (photographers advised to bring their own tripods).
• All the usual Asilia vehicle kit – fridge, charging points (UK 3-pin plugs), roll down sides for bad weather etc.
NEED TO KNOW:
• Accommodates 3 photographers + 1 additional guest in front seat next to driver. Seat next to driver is not specialised/no additional functionality so if there are 4 photographers we ask our agent partners to manage their
expectations at booking stage that they must take turns.
• Not possible to use from a 3rd party property – must be an Asilia camp
Show More
Show Less