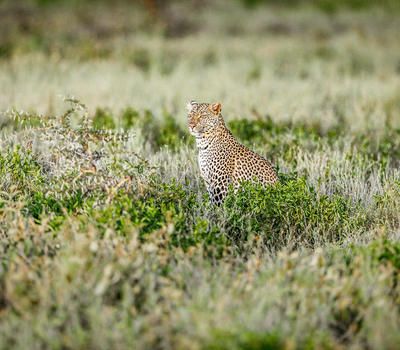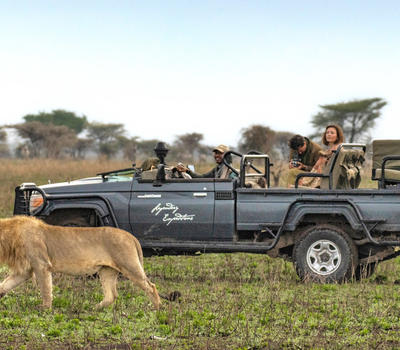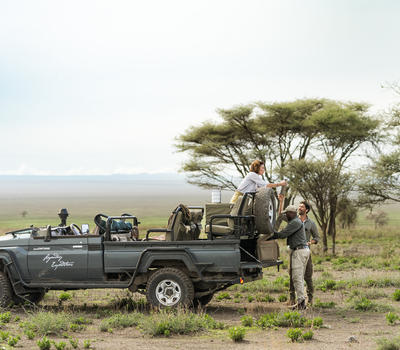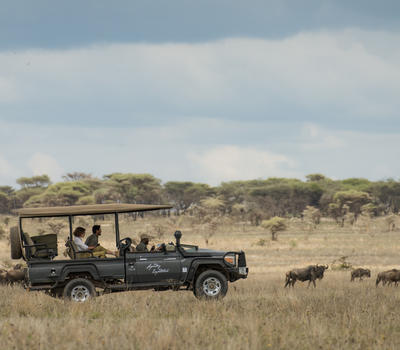 Enjoy a breakfast or lunch in camp before heading out to the endless Serengeti plains where you will spend the day drifting through the wildebeest herds and taking in the plethora of wildlife.
Show More
Show Less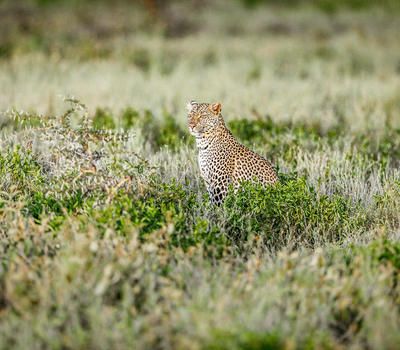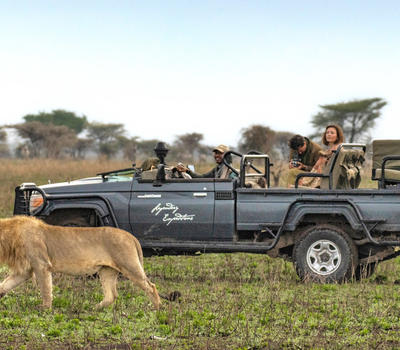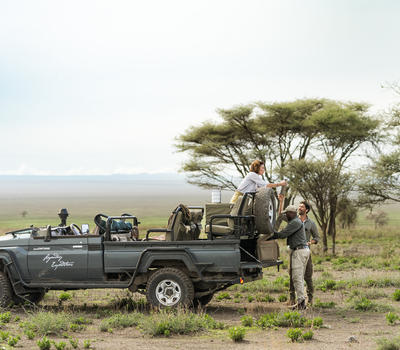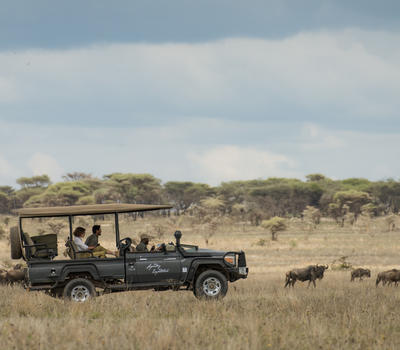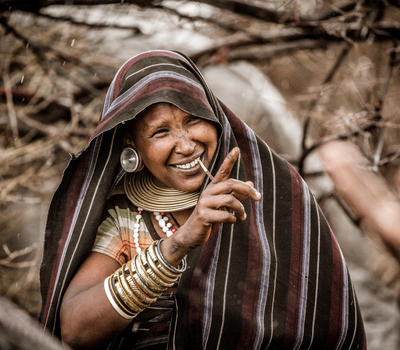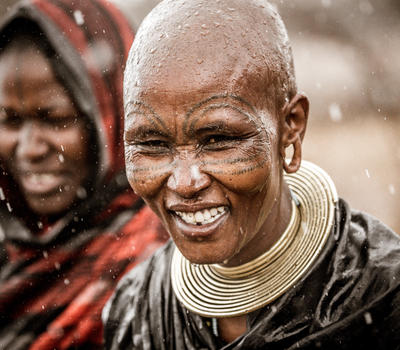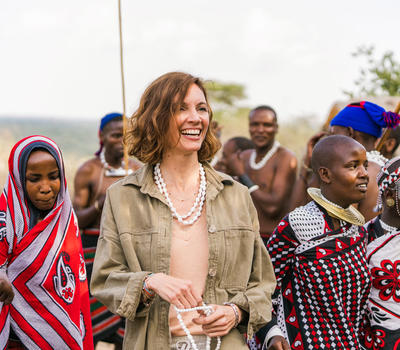 Authentic cultural experience (South only)
When camp is situated in the south guests can visit the Datoga tribe for a glimpse into their culture and traditions as they go about their way of life.
The Datoga are nomadic herders, depending largely on cow and goat meat and milk for their diet.
In contrast to the Hadza, the Datoga woman wear beautiful jewellery that they make themselves
and colourful traditional wear. The bracelets around their wrists and ankles create a percussive
beat for their singing, dancing and jumping, which can go on for days and even years!
Show More
Show Less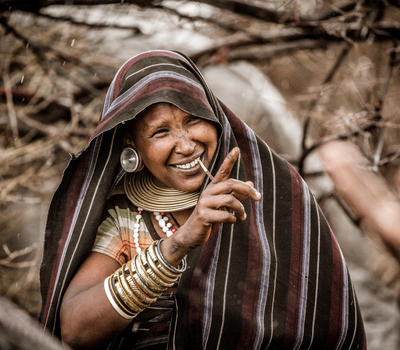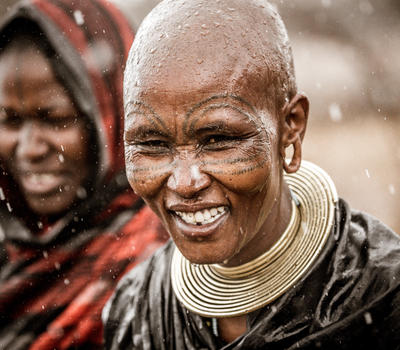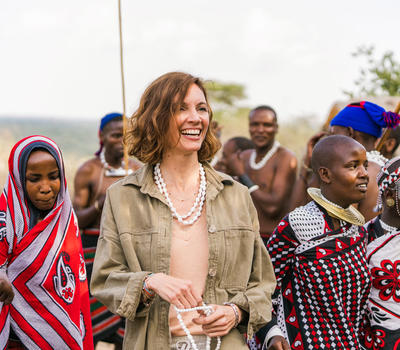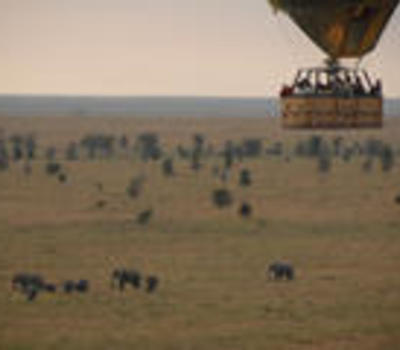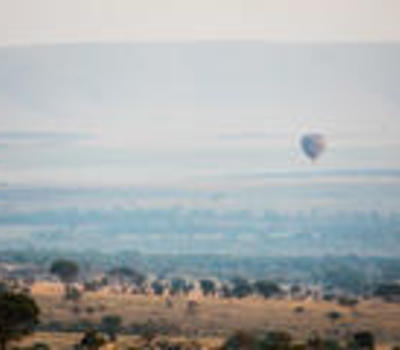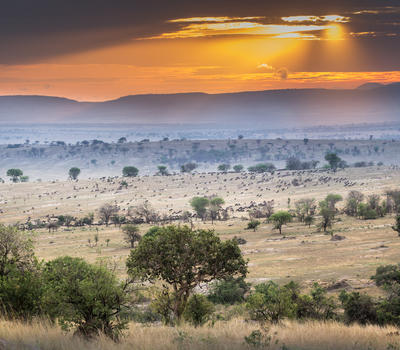 Hot Air Ballooning (North only)
Get a pre-dawn start and board the vehicle that takes you to the launch site. Climb aboard the basket, and marvel at the experience of floating quietly above the wilderness in the peace of the early dawn. Land and enjoy a sumptuous breakfast with bubbles, then head back to camp.
Show More
Show Less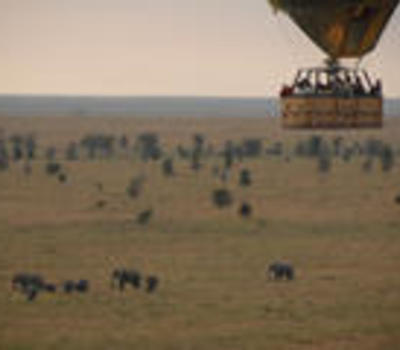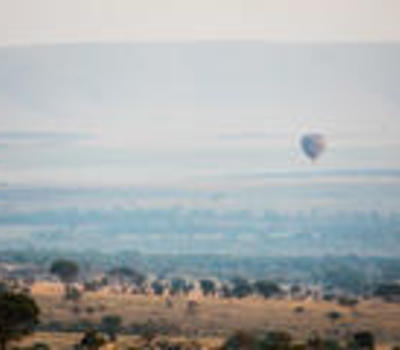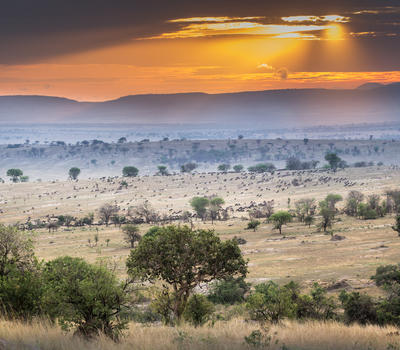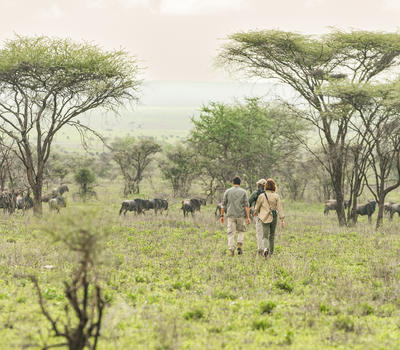 Walking Safaris (South only)
A walking safari is one of the most authentic safari experiences, enabling close-up sightings, scents and sounds to be heard on foot, without distraction or interruption. With your dedicated guide, explore the Serengeti on a more intimate level.
Show More
Show Less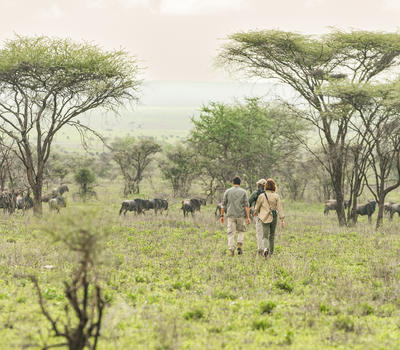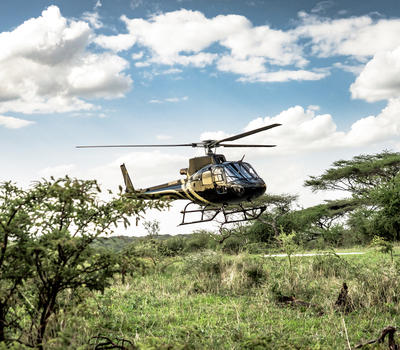 Helicopter Adventures (South only)
Elevate your safari experience to a new level of excellence with the inclusion of an exclusive-use helicopter. Available for private transfers between properties, stunning scenic excursions, or as the ultimate aerial adventure for your entire safari circuit.
Max 4 adults OR 2 adults & 3 children (luggage restrictions apply).
Show More
Show Less