Serengeti Safari Camp North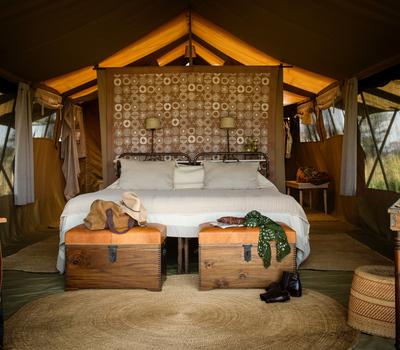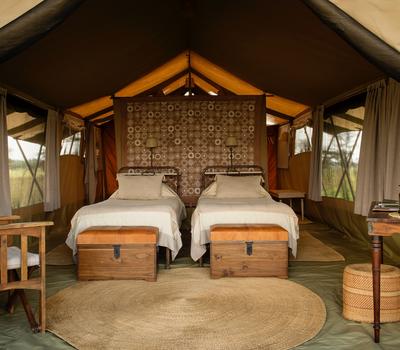 Meru-style en-suite tents
The Serengeti Safari Camp was one of the first camps to imitate the seasonal migration of the wildebeest migration, moving 4/5 times a year to be in the best possible location to see the herds. We have maintained the original pioneering feel of the camp and you can be assured of a comfortable bed, a hot shower and a flush toilet (we operate on strict environmentally friendly principles and use eco-flush loos which use very little water - 90% less than a conventional toilet, in fact).
There's a spacious bedroom and dressing area, with a sink and big jugs of cold water, and hot provided in the morning and evening or whenever you need it. The safari-style bucket shower is en-suite at the rear of the tent, as is the toilet.
The beds are comfy and made up with fresh linen and soft pillows. There are chairs on the verandah where you can relax and enjoy the unfettered view of Africa before you .
Show More
Show Less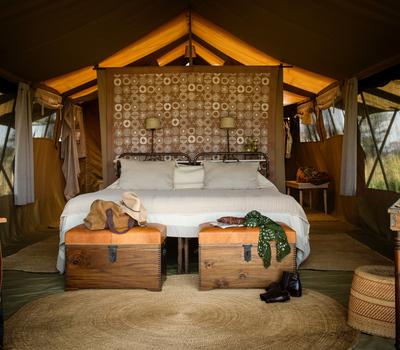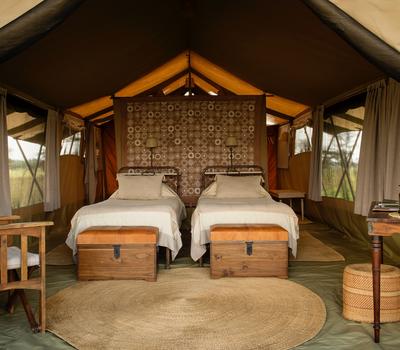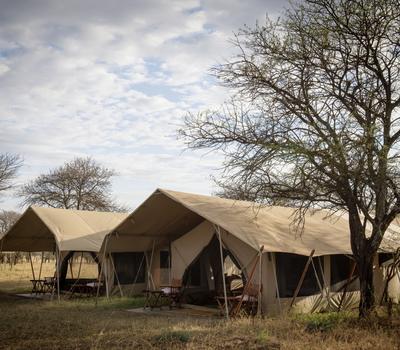 Our family safari tents are perfect for families travelling with children. Designed to the same footprint and make up of our beautiful safari tents, they have two full size safari tents, each with their own ensuite bathroom and connected via an adjoining lounge area.
Show More
Show Less