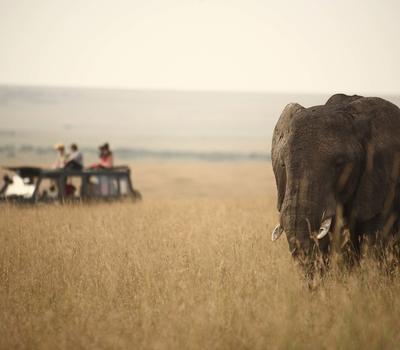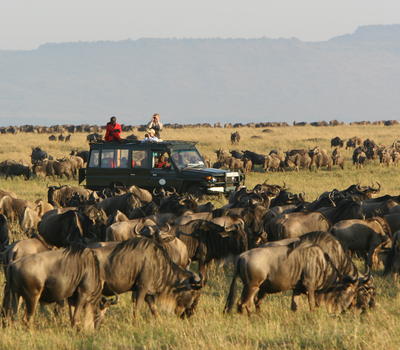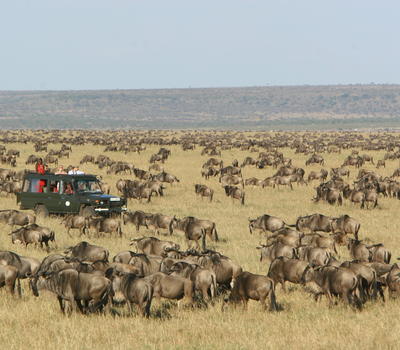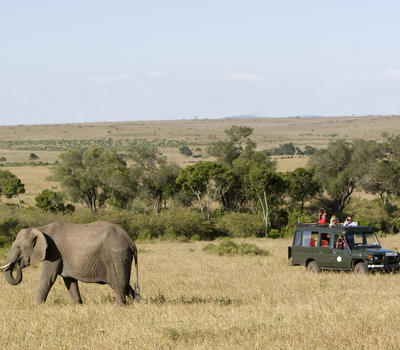 Shared vehicle game drives are available from Rekero in the morning, afternoon or as a full day option. The game drives can be tailored to your particular interest but, for enhanced flexibility, booking a private vehicle is recommended. On the other hand, you can take the day off, sit back and listen to the bush chorus as you read a book or relax in camp enjoying the views from the deck.
Show More
Show Less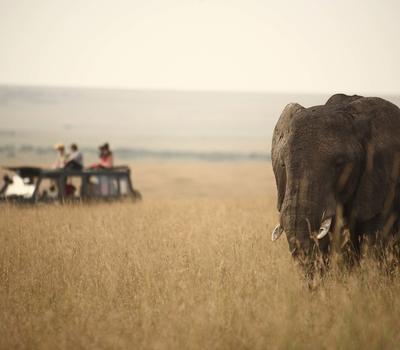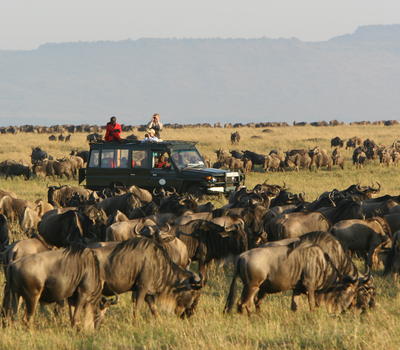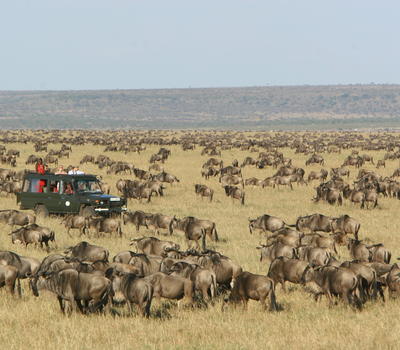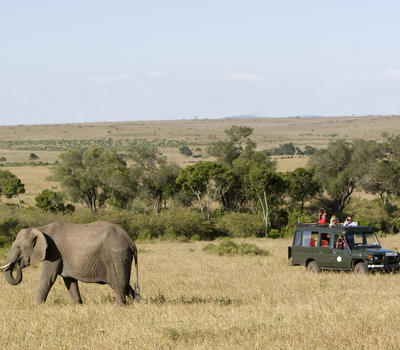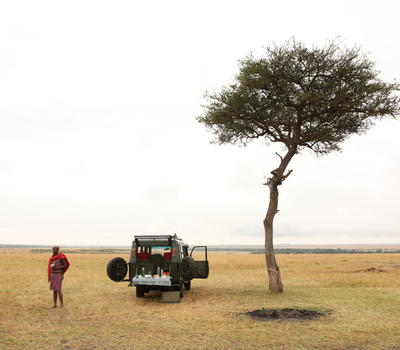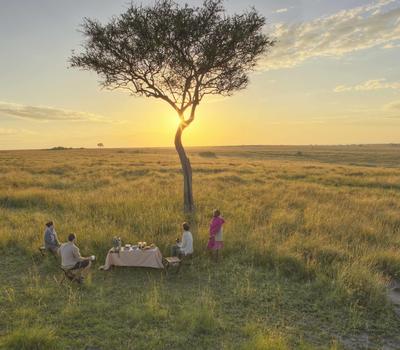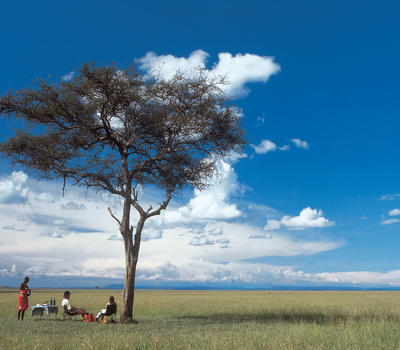 Bush breakfasts & picnics
For those keen to get in some early morning game viewing or maximise their time watching game, our camp chef can prepare a delicious packed breakfast or lunch. Leave camp with the rising sun and enjoy a packed breakfast or lunch to maximise your game-viewing time.
Show More
Show Less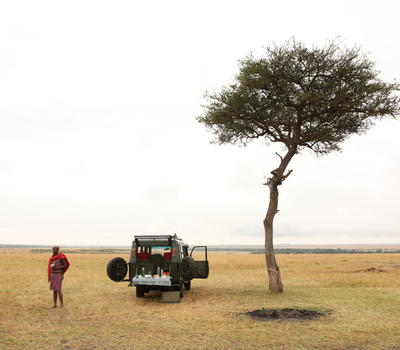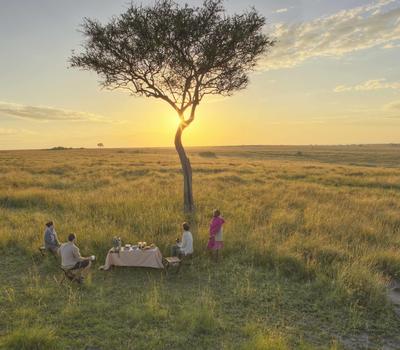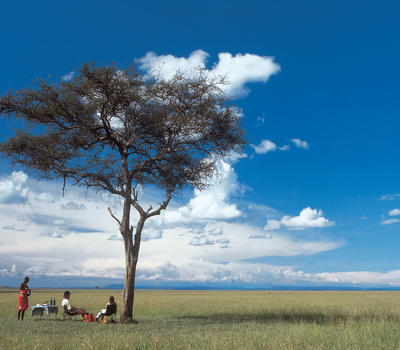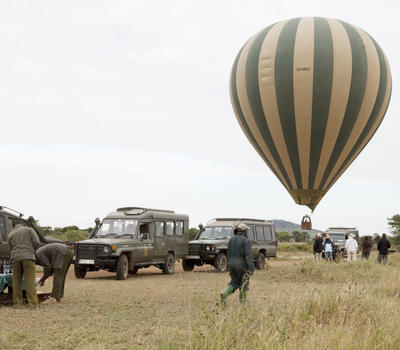 Balloon safaris are a romantic and iconic way of experiencing the wilderness of East Africa, as you fly silently over the plains teeming with herds of wildlife in the early morning. Typically, a balloon safari begins around 6 am and lasts for around 1 hour. Balloon safaris (additional cost) take off from designated sites and are followed by a champagne breakfast in the bush - a fitting end to a memorable flight in the wild. (At an additional cost)
Show More
Show Less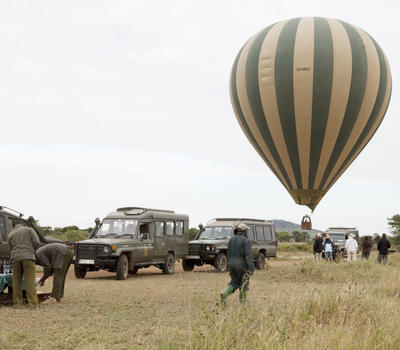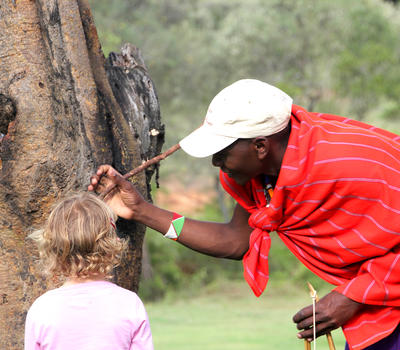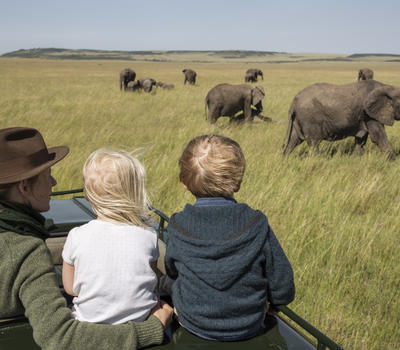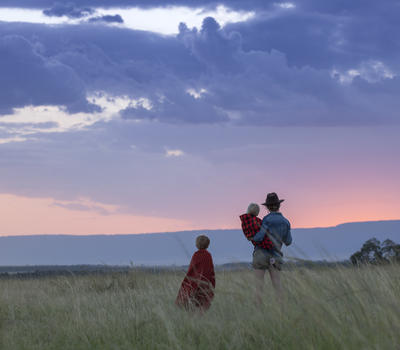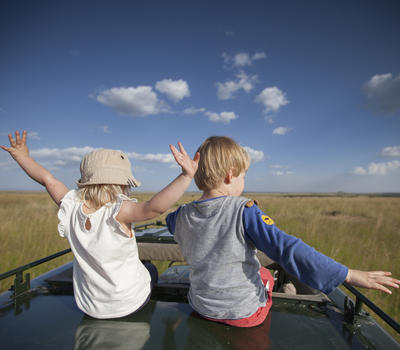 At Rekero you are just 50 meters away from one of the regular wildebeest migration crossing points, where the herds of zebra and wildebeest cross the Talek River. Families with children of 5 years can stay in our two airy family tents with full en-suite facilities. Families have a personal game-viewing vehicle and highly-skilled guide complete with amazing bush-wise facts, anecdotes and stories that will keep the kids entertained for hours.
Show More
Show Less