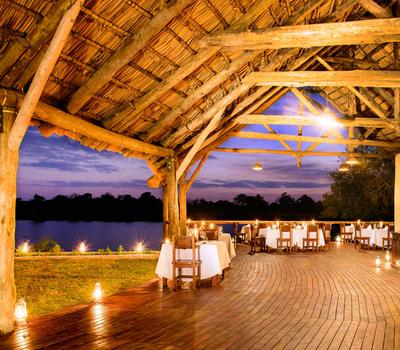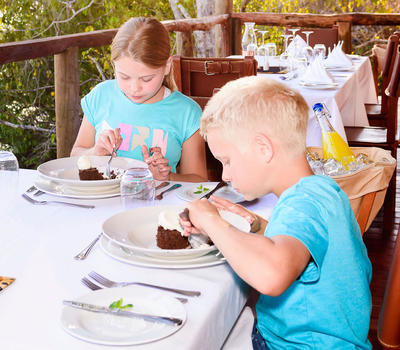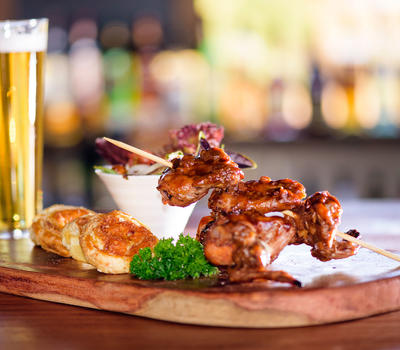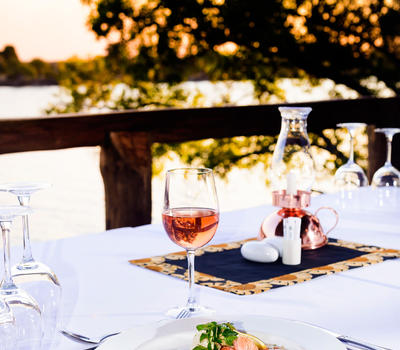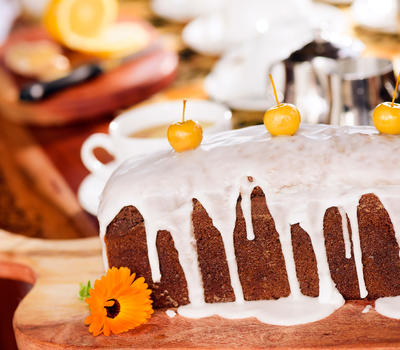 The dining area at Ila Safari Lodge is set in the U-shaped boma on the edge of the Kafue River offering guests a beautiful view at Breakfast, Lunch & Dinner.
We serve flexible meals that revolve around activities and we serve primarily international fusion food with a local influence. A typical day will be as follows:

Kindly note times differ seasonally but this will be communicated to you on arrival.

Early Morning:

Wake to the gentle sounds of our night porter calling "knockie, knockie". He would have delivered a flask of hot water to the rear of your tent in case you would like to take a moment and enjoy a hot beverage on your deck amidst the wakening calls of the birds. You will then be collected by your guide and escorted to the main building.

Here you will enjoy a sumptuous continental breakfast around a fire where fresh toast is prepared on the coals and a pot of porridge bubbles away. Shortly afterwards you will set off on your game drive or walking safari (available May to November).

For those of you enjoying a later activity a full African breakfast will be available in the main restaurant until 10h00.


The Lazy Midday Hours:

After returning from your adventure in the wilderness you will have a chance to freshen up after which a brunch/lunch will be served from around 11h30 until 14h00.

For those of you who don't want to waste a moment please feel free to arrange a stroll around our green facilities or an energetic walk to the road with your guide. If you are booked on an all-inclusive basis you are welcome to book the boat for a midday boating safari or even try your hand at a bit of fishing.

For those who which to soak up the peace and tranquility either relax on your tent deck or join us in the main area for a swim or a catch up with friends and family over wifi.

At 15h30 an afternoon tea will be served to replenish your energy levels before starting off on your afternoon activity.

After dark:

Dinner is served in the main restaurant from 19h30 until 21h00. Dine by romantic candle light high above the river and listen to the night sounds while being spoilt by splendid cuisine proudly prepared by our team of chef.

Please feel free to invite either your guide or any member of the management team to join you if you wish to swop tales of your adventures and life away from the bush.

Retire to the crackling fireplace under the stars in the bar area for a night cap and feel yourself relax and unwind after a thrilling day in the African bushveld.

CHEFS
Our chefs are locally born and all have had many years experience living and working remotely. Morris heads up the kitchen and is a star chef.
DIETARIES
We cater for all dietary requirements including limited Halaal.
Show More
Show Less