andBeyond Chobe Under Canvas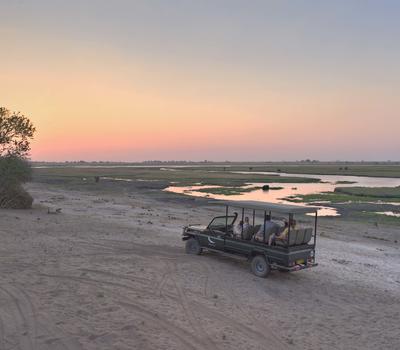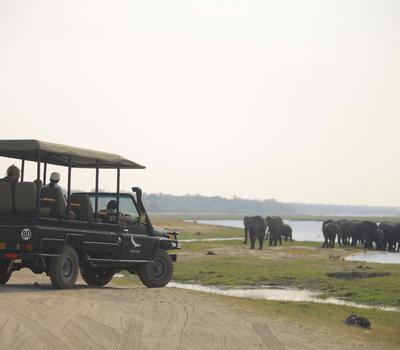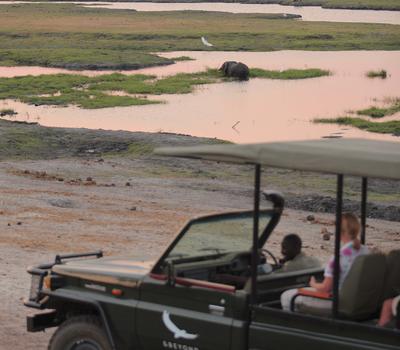 Renowned as one of the top wildlife reserves in the world, morning and afternoon game drives explore the game rich landscape of Chobe National Park. &Beyond's professionally trained guides will ask you about your favourite wildlife and will do their best to ensure that your preferences are met, whether it is tracking a particular species or spending more time enjoying each sighting and getting to know the habits of the animals. They will also tell you about the vegetation of the region and will explain the behaviour of the animals that you come across. In some cases, the guides will be able to identify individual animals and let you know about their history and habits.
No additional cost
Show More
Show Less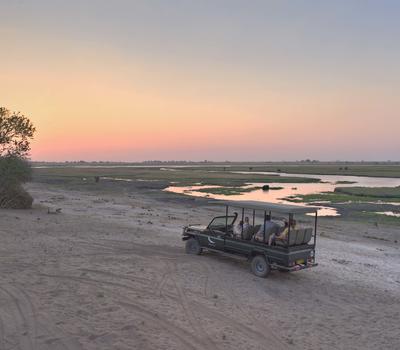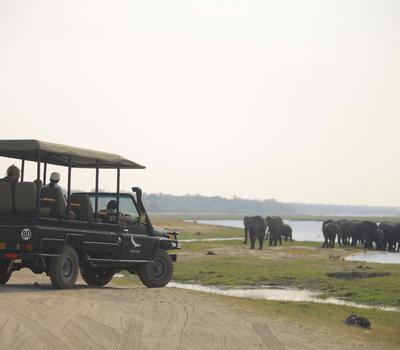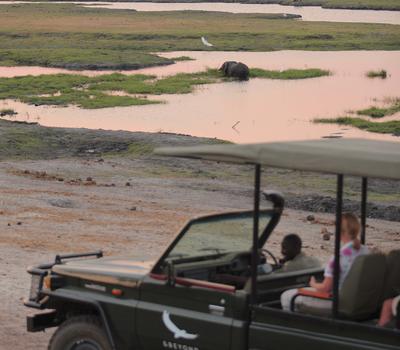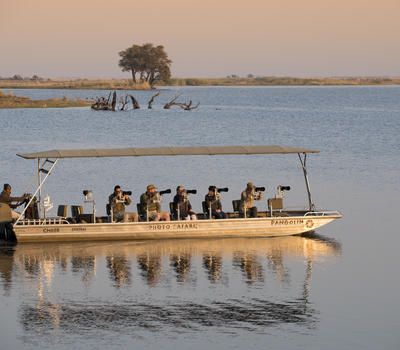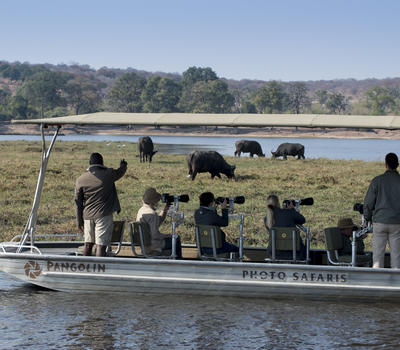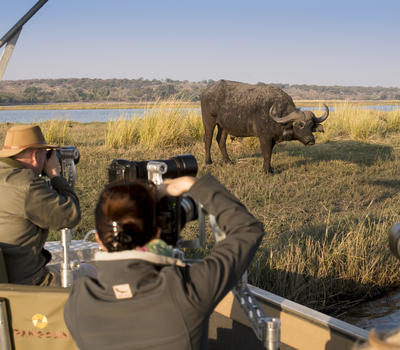 Photographic Safari on the Chobe River
Capture the magnificent wildlife and scenic landscapes of the Chobe National Park on an unforgettable photographic safari. Accompanied by professional photographers, you will set out in a custom-built boat from where you will receive expert tips and recommendations on how to capture the most breathtaking images. Every seat on the boat is fitted with a top-of-the-range camera that is fitted to a customised mount, so you needn't bring your own equipment.
* Only available if guests are staying for two or more consecutive nights.
Show More
Show Less