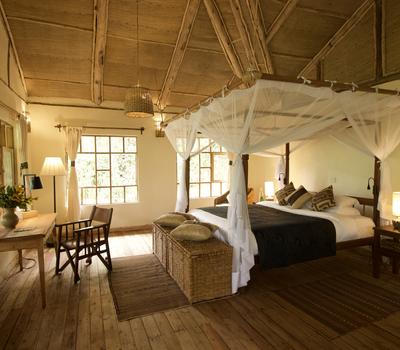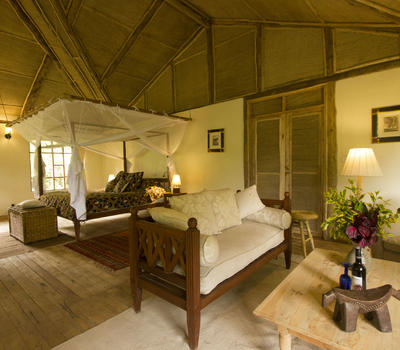 • 10 newly renovated luxury bandas. (2 new deluxe banda)
. All rooms offer spectacular views of the forest. No guide/tour leader rooms available at the lodge.
• All rooms are complete with en-suite bathrooms with flushing toilet, double vanity and shower with hot & cold running water.
• Terrace overlooking the Bwindi Impenetrable Forest with scenic panoramic views.
• Personal butler service for all guests.
• The Humula Forest Spa (with sauna opening in 2021) is now open. One 30-minute complimentary massage per guest per stay. Extra massages are available at extra cost.
• Full board accommodation including all soft drinks and house alcoholic beverages (Premium beverages paid at consumption). Local food tasting at Bwindi Bar.
• Complimentary laundry service.
• Power sockets/charging facilities and hairdryer in the rooms. No air conditioners.
• Wi-Fi and internet access available in the main lodge only (connection can be slow).
Show More
Show Less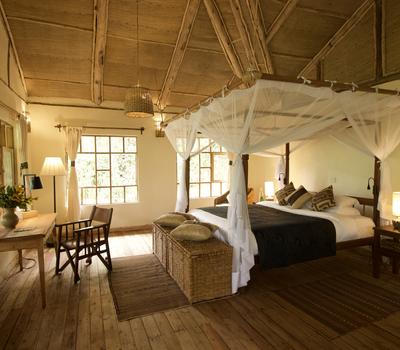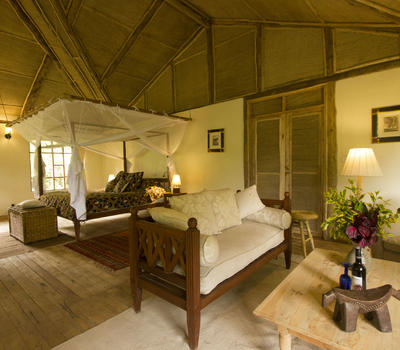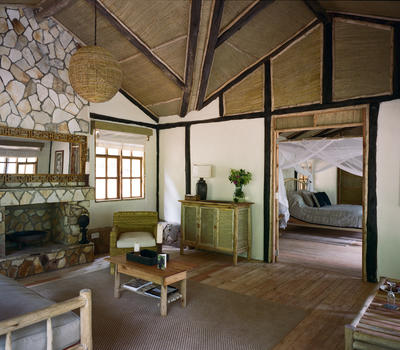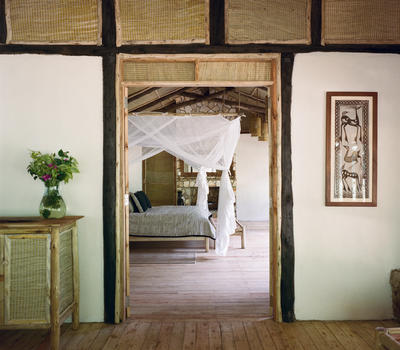 2 new deluxe banda has been opened in June 2021 and a further one will be launched by end of year.
Show More
Show Less