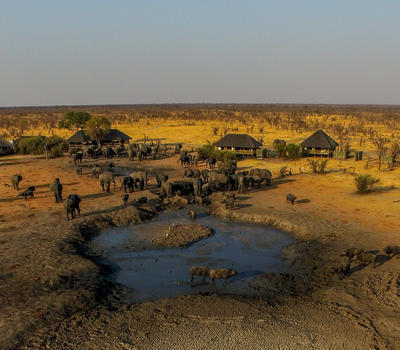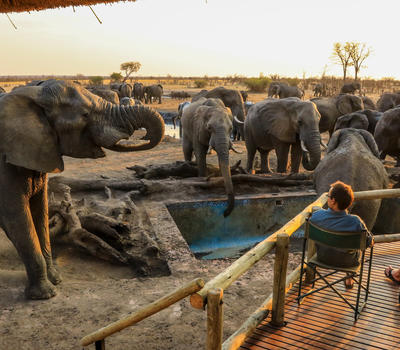 Nehimba is situated on its own private concession in the Northern area of the national park where many of Hwange's wild residents enjoy wandering freely through the area. You may choose to relax on your private balcony with an early morning cup of coffee, or whittle away the last of the daylight hours on the main lodge deck with sundowners, where the animals amble by and pause at the nearby waterhole to quench their thirst. We highly recommend one day having an arm chair safari
Show More
Show Less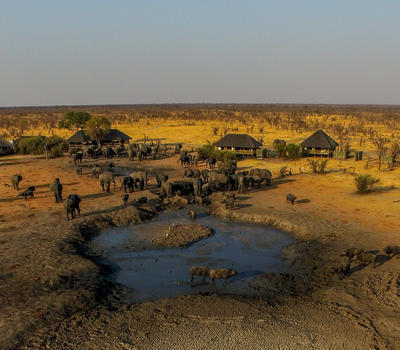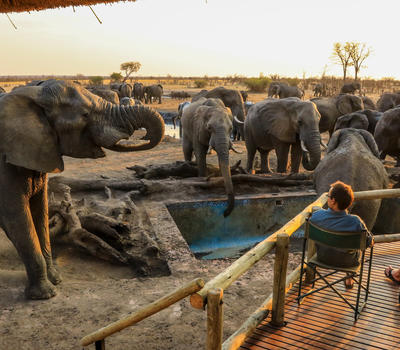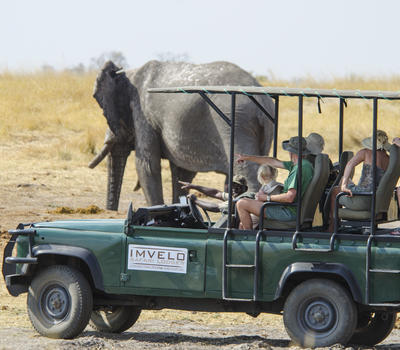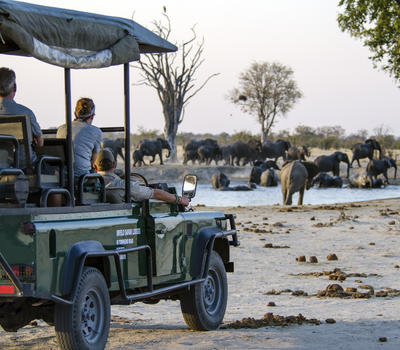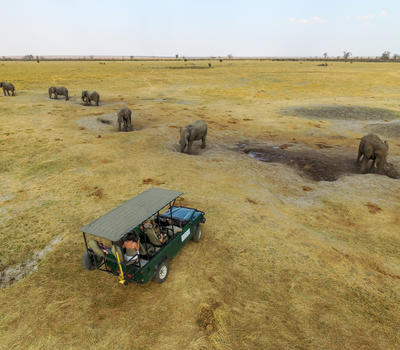 Nehimba is situated right on the edge of the mopane woodlands of northern Hwange and the kalahari sandveld of the west, and so offers the full spectrum and diversity of fauna that Hwange has to offer. The elephant hunting Lions of this area are famous. The area is well watered so is host to large numbers of animals throughout the year but particularly during the dry season. Game drives are conducted in specially modified Land rovers designed to provide wildlife enthusiasts with ideal opportunities for photography. During drives, our expert guides enjoy sharing their extensive knowledge with you - be it while watching the African bush come to life as the sun starts to rise, or whilst marvelling at a large elephant herd drinking at a waterhole as the sun slips behind the horizon.
Show More
Show Less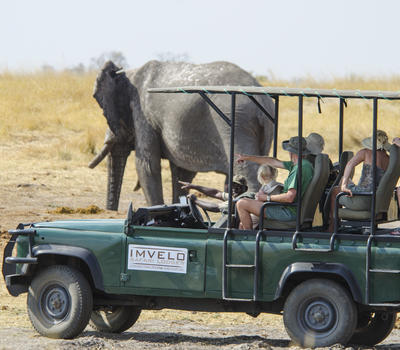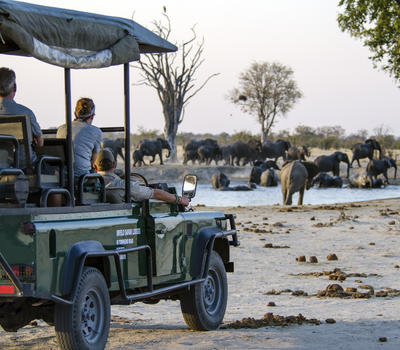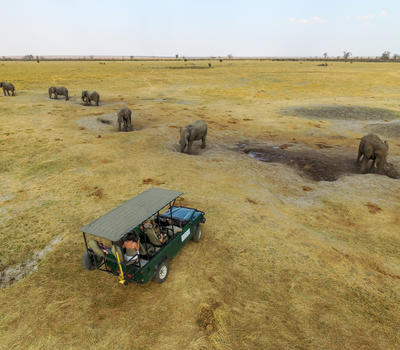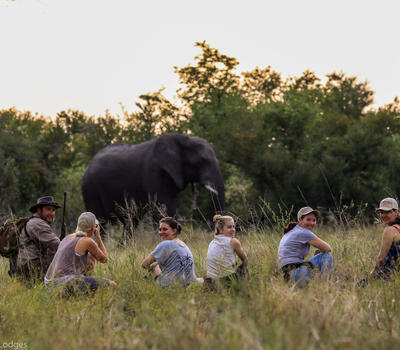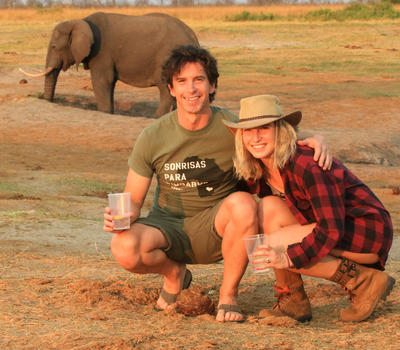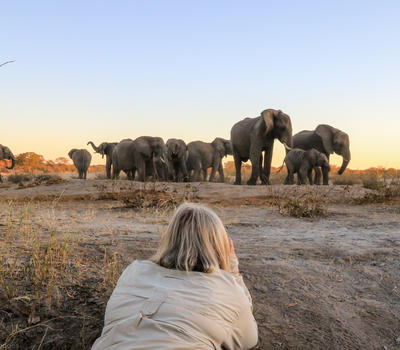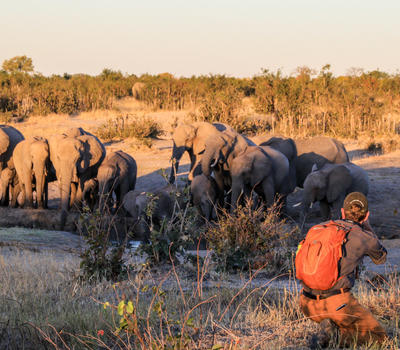 For an entirely different perspective, join one of our armed professional guides and get close to nature. During a game walk you can experience the thrill of approaching wildlife on foot. Your guide will also teach you the basics of how to track wildlife from the ground as well as interesting facts about the surrounding vegetation and ecology.
Show More
Show Less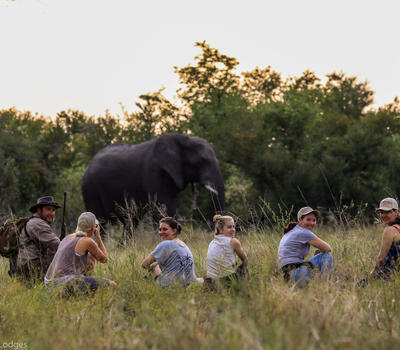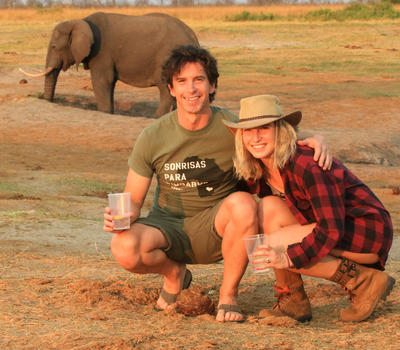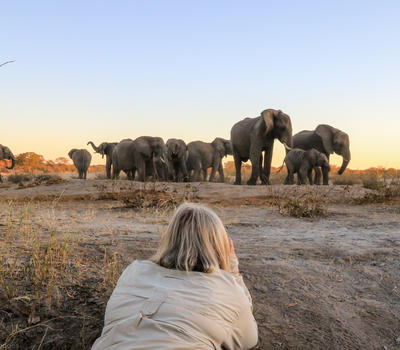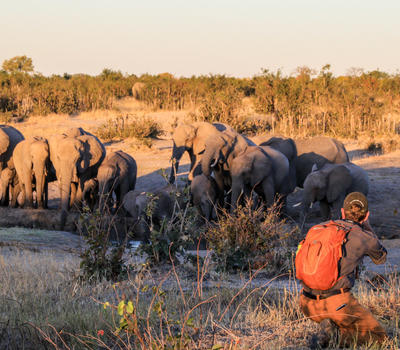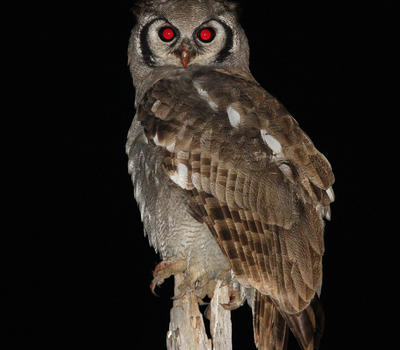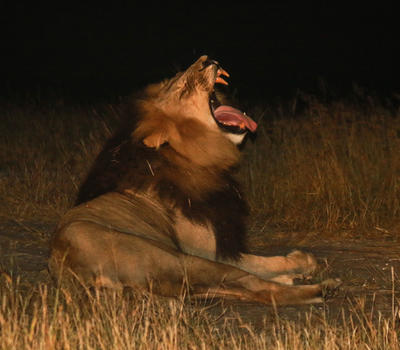 For those who would like to view Hwange in a different 'light', we offer our guests the opportunity to accompany one of our guides on a night drive through our concession. Filtered spotlights are used to pick out the various nocturnal species that can be found such as hyena, porcupines, civets, genet cats, and if you're lucky, perhaps even a leopard on hunt!
Show More
Show Less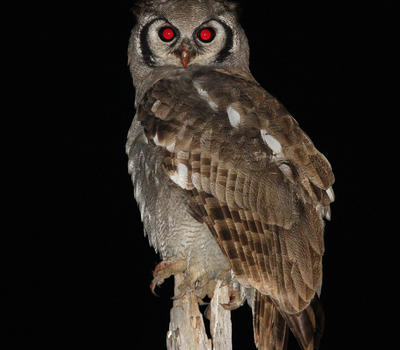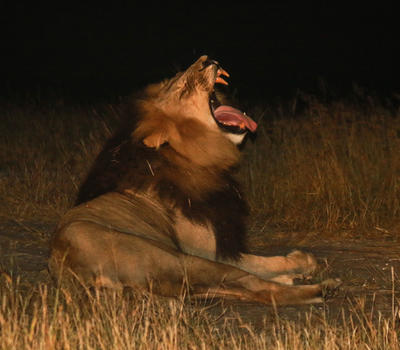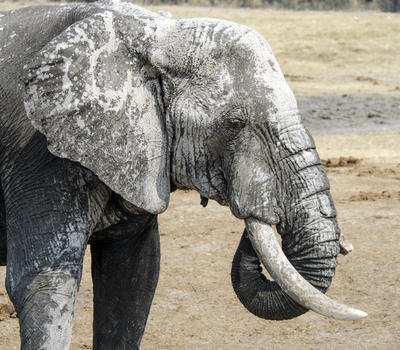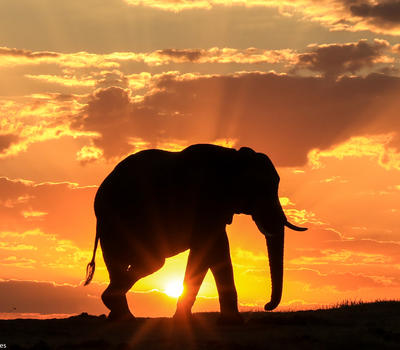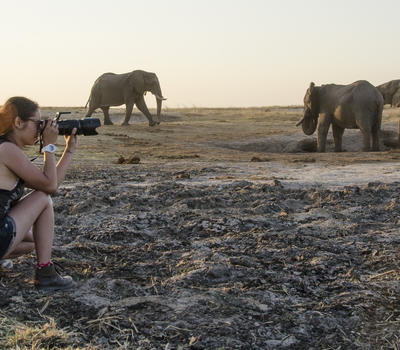 This special designated conservation area is one of the only year-round, naturally occurring water supplies in the massive Hwange National Park. The seep is an ancient source of surface water that was once used by the San Bushmen. Today the area is frequented by elephant, who can be found digging for minerals as well as enjoying the water.
Show More
Show Less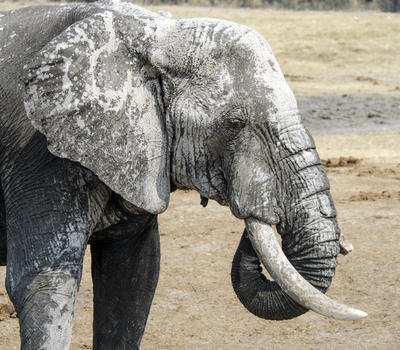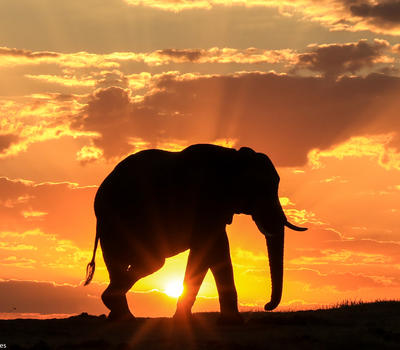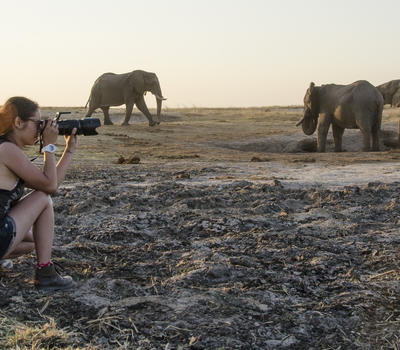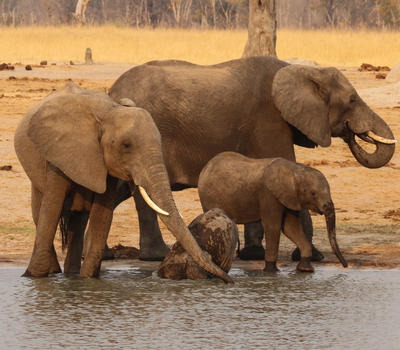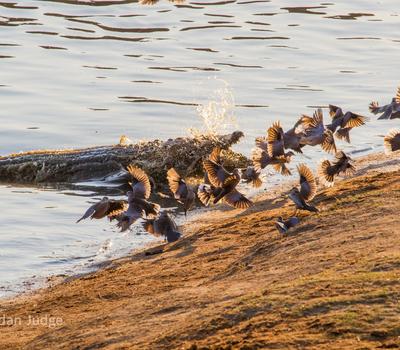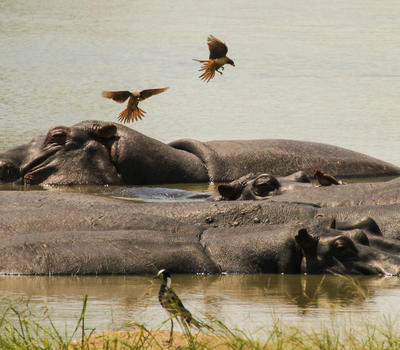 Situated in a scenic hilly spot only 15-kilometres from Sinamatella Camp, the Mandavu Dam is a wonderful location for both bird watching and game viewing. Take a leisurely morning drive to the dam before joining a variety of wildlife for a picturesque picnic brunch at the water's edge.
Show More
Show Less