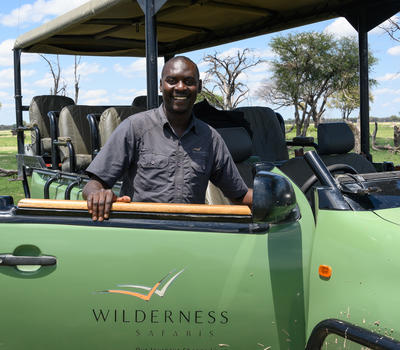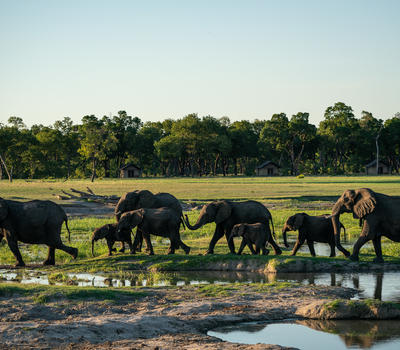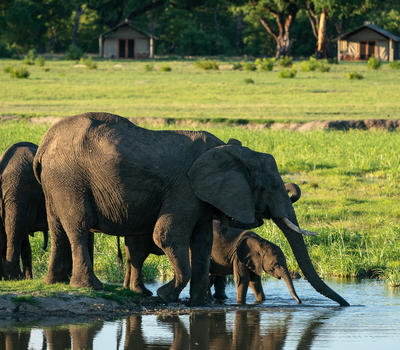 Wilderness Davison's – Game Drives
Game drives take place in open 4x4 vehicles, and are led by our highly experienced guides through our private Wilderness concessions which are situated in the most productive areas of Hwange National Park. The varied habitats and vegetation types, as well as countless waterholes, mean that drives are exciting with diverse species to be seen.
Show More
Show Less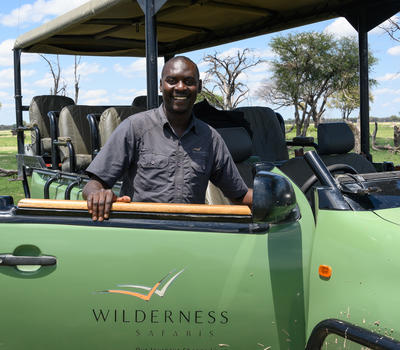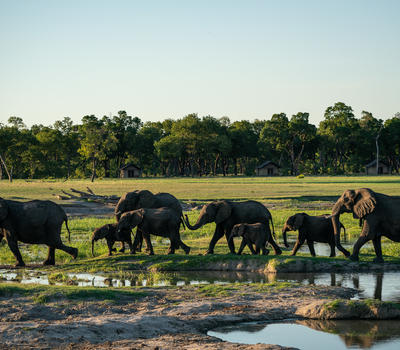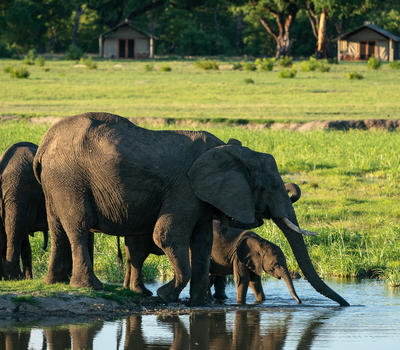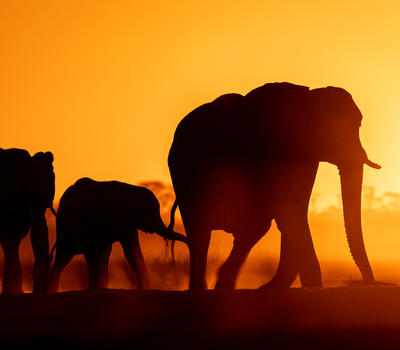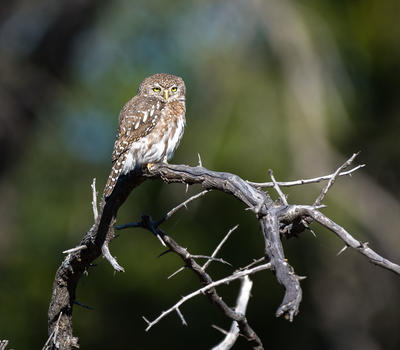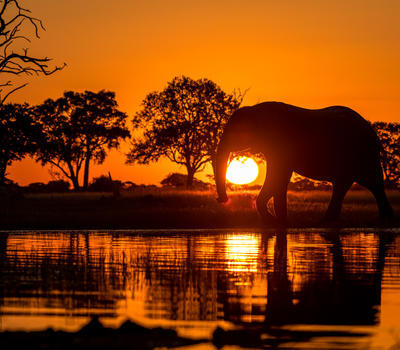 Wilderness Davison's – Night Drives
The Hwange 'night act' includes nocturnal species such as lesser bushbaby, spotted hyaena, leopard, lion, Selous mongoose, pangolin, caracal, porcupine, scrub hare, springhare and even honey badger.
Show More
Show Less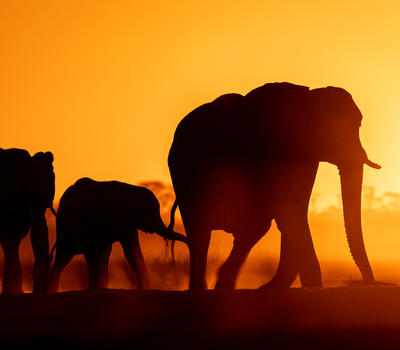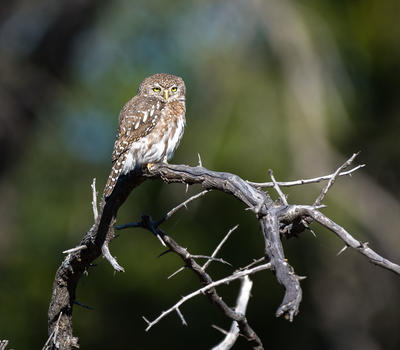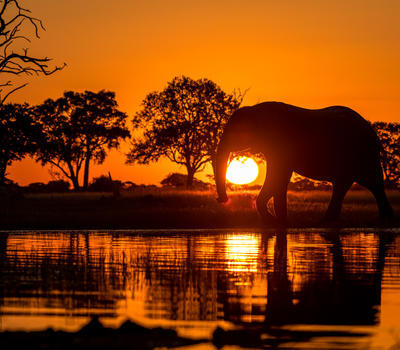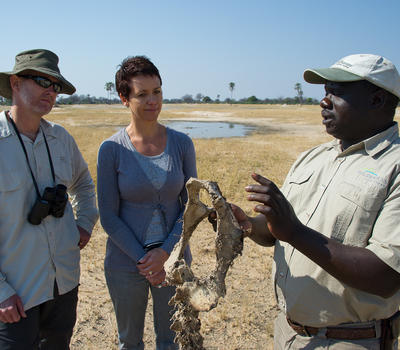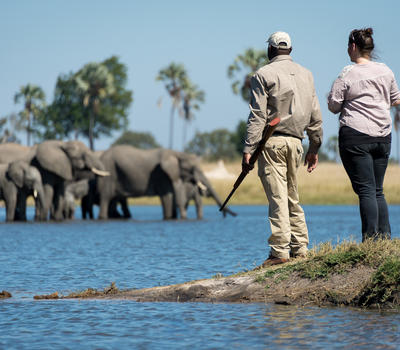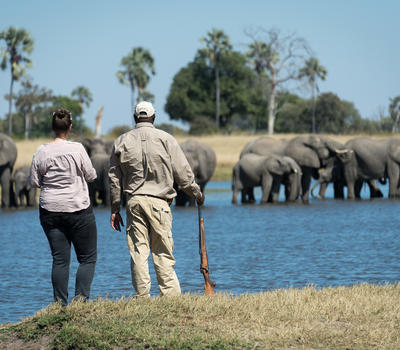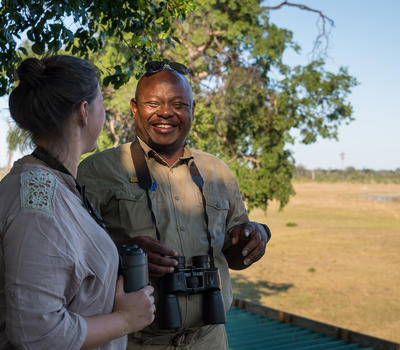 Wilderness Davison's – Guided Nature Walks
Hwange was proclaimed some 80 years ago and has served as a haven for one of the densest concentrations of game in Africa. There is no better way to experience this park than on foot with an experienced, qualified walking safari guide.
Show More
Show Less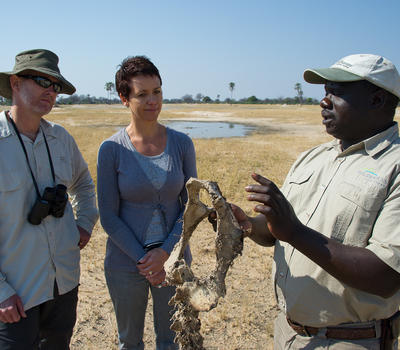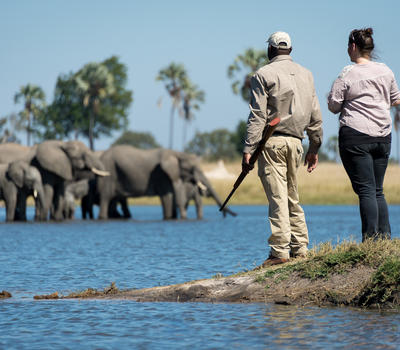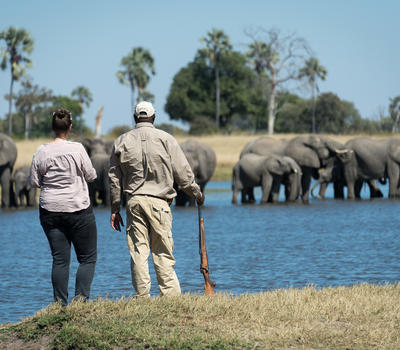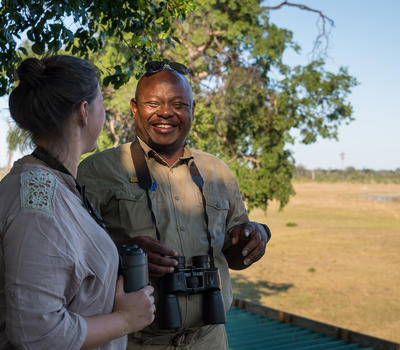 Wilderness Davison's – Visit The Scorpions Anti-Poaching Unit *
Meet and interact with the Zimbabwe Parks, Wildlife Management Authority (ZPWMA) and Scorpion Anti-Poaching Unit who work in partnership with Wilderness, to protect the south-eastern region of Hwange. Thereby, reducing poaching within the park through funding, assisting in patrols and removing snares.
* Subject to availability.
Show More
Show Less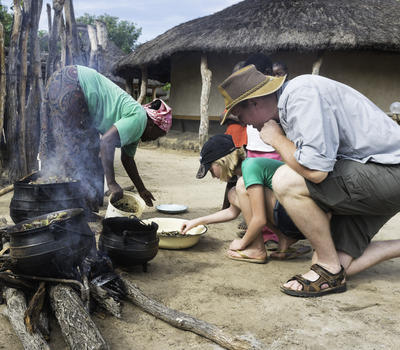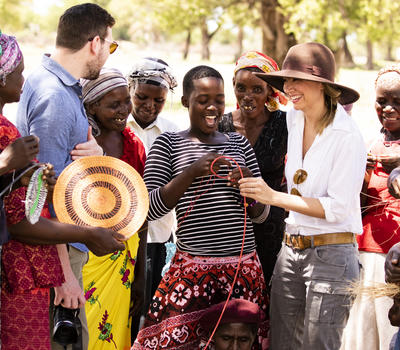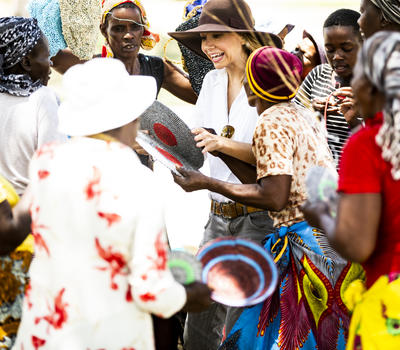 Wilderness Davison's – Cultural Village Visits *
An authentic village experience takes place in a manner that is respectful to all parties. This half day excursion is led by one of the local villagers or a Wilderness guide. It often includes a guided tour of the school, meeting the headman or headwoman and enjoying cultural exchanges with the villagers.
* Visit to be arranged in camp only, and subject to vehicle availability to be advised in camp.
Show More
Show Less