andBeyond Sossusvlei Desert Lodge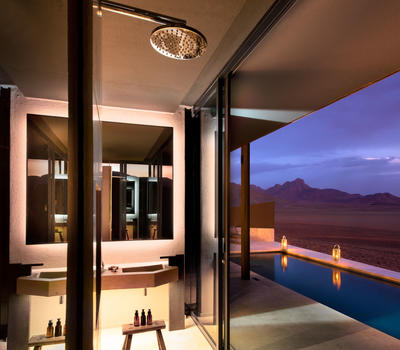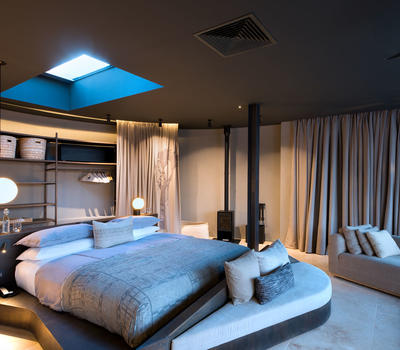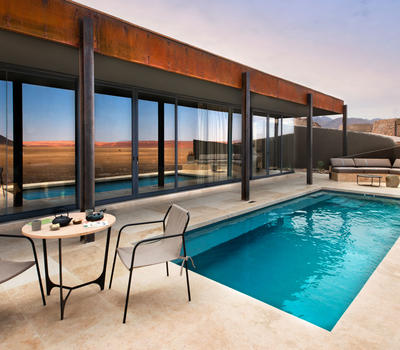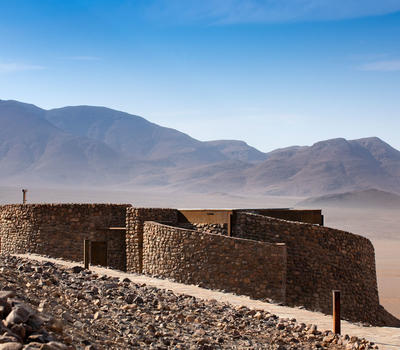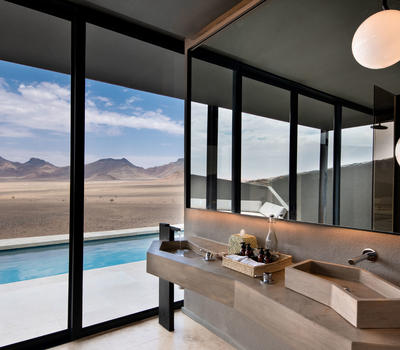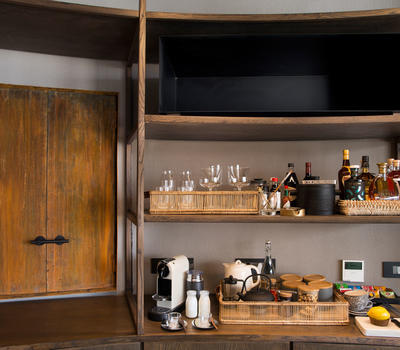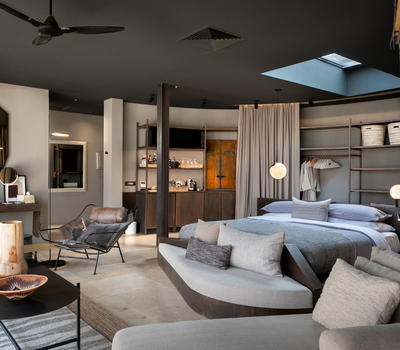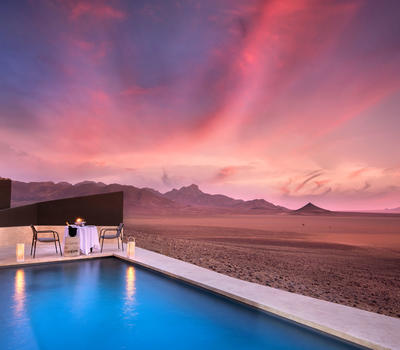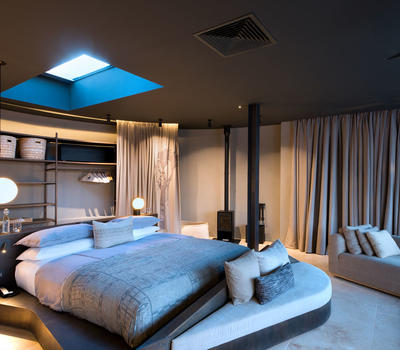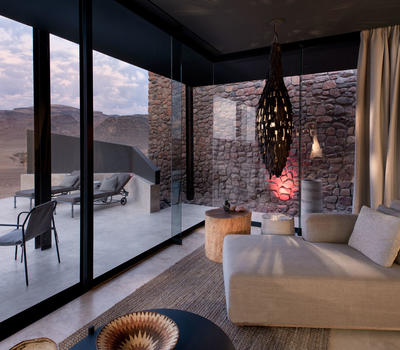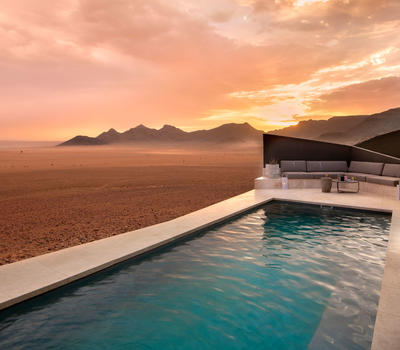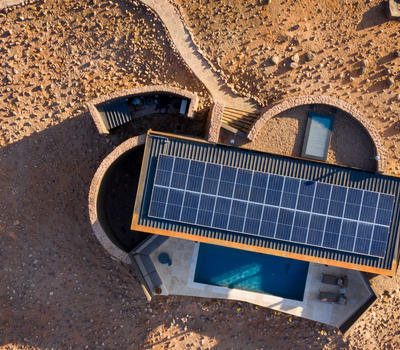 Designed to capture the splendor and solitude of the desert, just ten stone and glass suites spread out along the curve of the escarpment, allowing absolute privacy. Each air conditioned glass-fronted suite is designed to complement the expansive views of the different habitats, perfectly framed from the spacious internal areas. Featuring a private veranda, bedroom with retractable skylights for in-bed star-gazing, a living room with a fireplace, an ensuite bathroom with a glass-encased rain shower offering 180º views, and a perfectly-positioned private plunge pool for some sublime respite after a long day in the desert heat.
All suites include star-viewing skylights, discrete music systems and customised personal bars. One of the most innovative features of the accommodation design is the way in which the extremes of the natural environment are harnessed to create energy and recycle waste water. Each suite is like its own solar power plant, producing enough energy to not only power the air conditioning, and all the super-comforts of a luxury lodge, but also the water treatment and recycling systems.
Show More
Show Less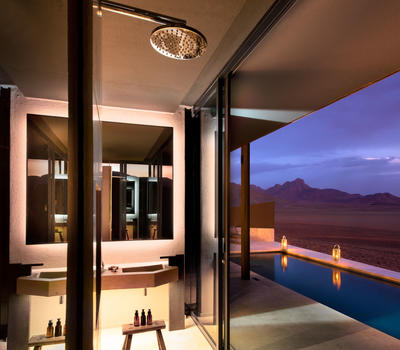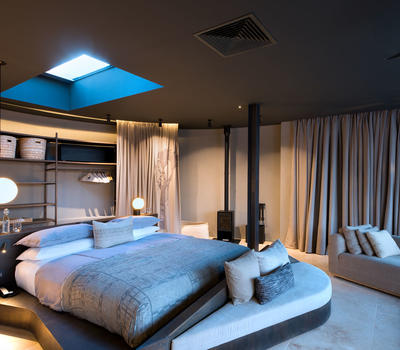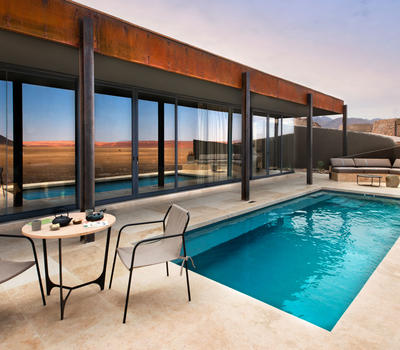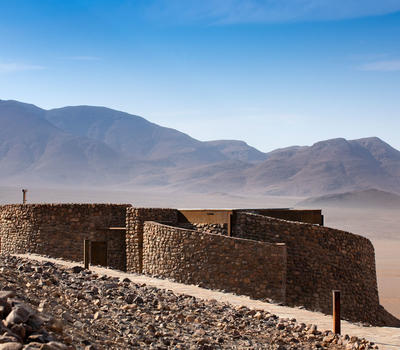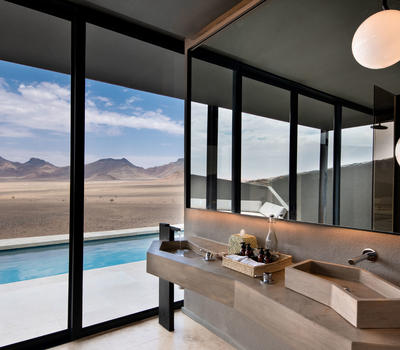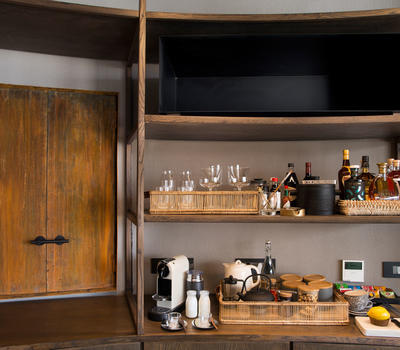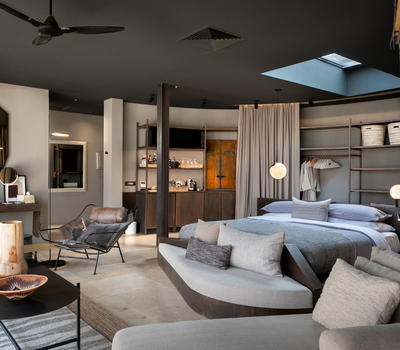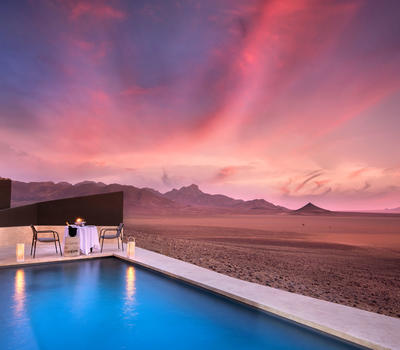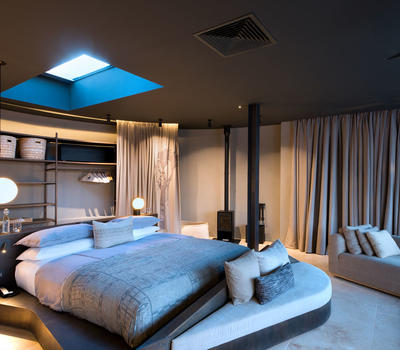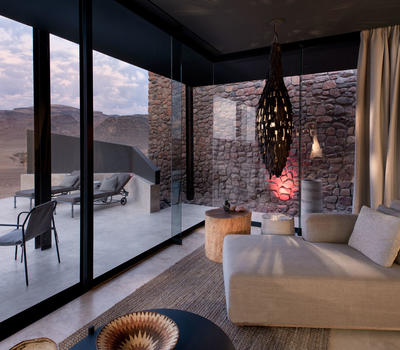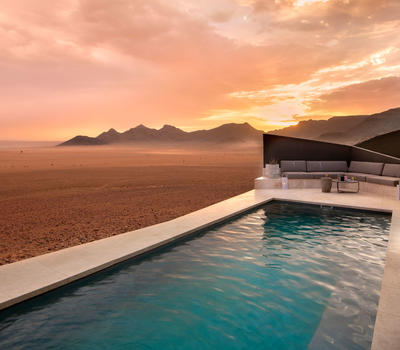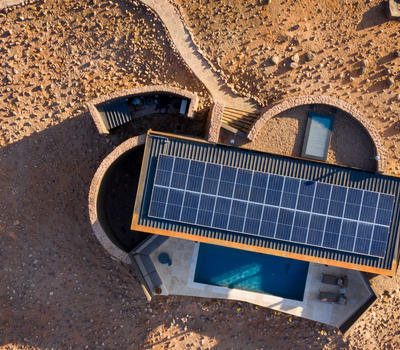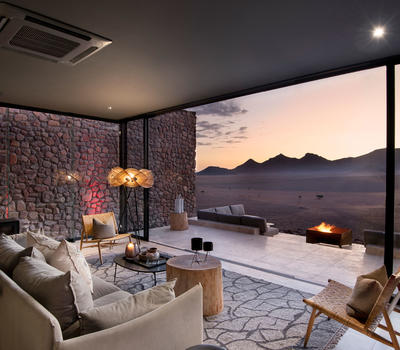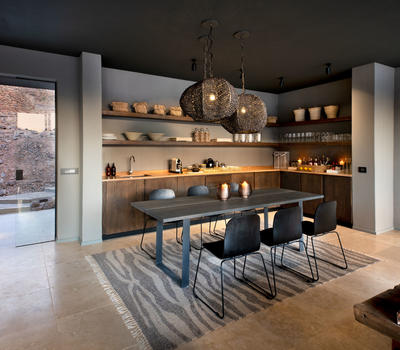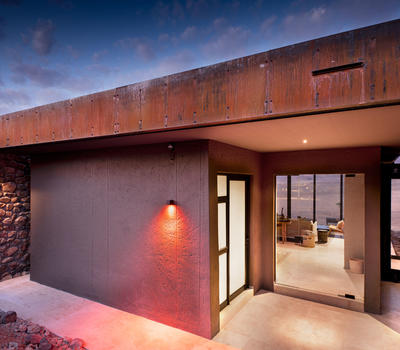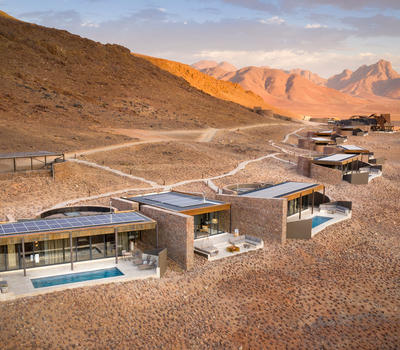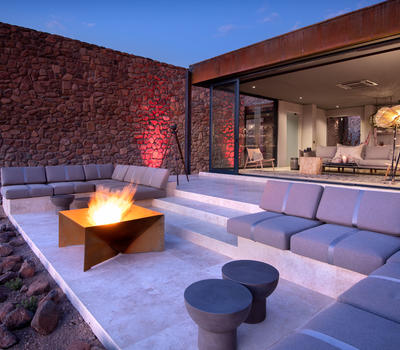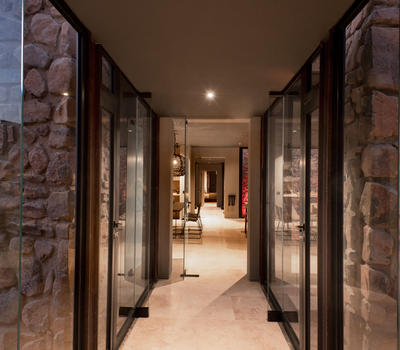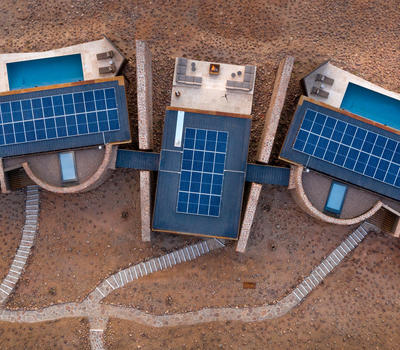 Creating an ideal family environment, or an ideal option for groups of friends, the Star Dune Suite consists of two suites linked by a covered walkway, with a private lounge and dining space. The combined amenities of this extended accommodation provide the perfect space for one and all to enjoy. For those family groups, our &Beyond guides and lodge team will provide a host of fun and interactive children's activities.
Show More
Show Less