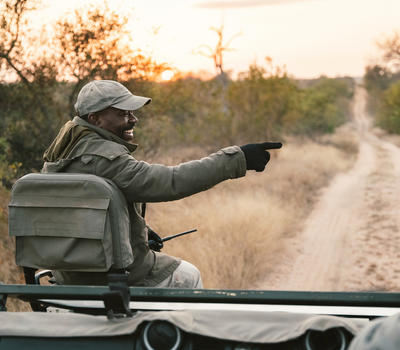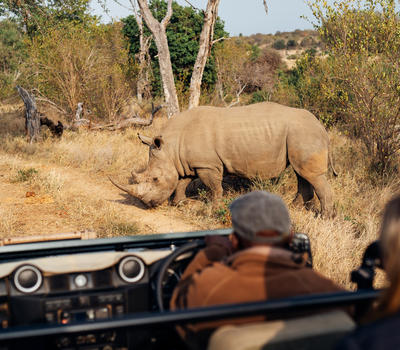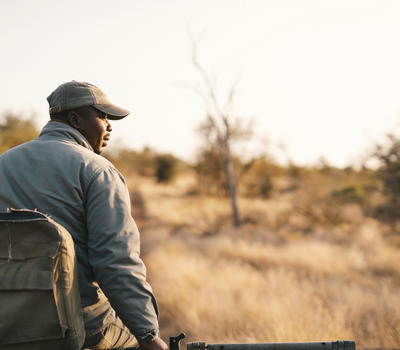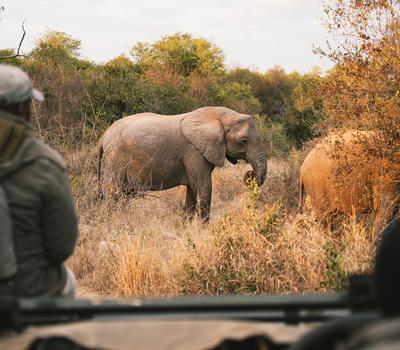 Game drives take place in the early morning and late afternoon when the animals are naturally most active. Key to the experience are your English-speaking local guide, working with a tracker from the local Shangaan community. This duo pool their knowledge, experience and fresh observations to maximise your wildlife sightings. Not only in terms of how much you see. But how rewarding, informative and fun the overall experience is. Your guide is often a keen photographer and will be conscious and considerate if your mission is to capture sightings on camera.
Your mode of transport, (or chariot as one of our guides likes to call it), is an open-sided 4×4 game vehicle with 3 rows of comfortable bucket seats in tiers. You generally head out with a maximum of 8 guests. This offers safe, yet close wildlife encounters. Guests sit up high for the best 'spotting' of birds and animals. There are no sides to inhibit your views and you naturally feel more in tune with nature. In the summer month, a shade top is added to protect against the African sun, but in winter it is open to the skies for the best bird-viewing and for stargazing.
Your guide helps you to interpret what you see. They also communicate with other vehicles by radio in order to keep in touch with sightings nearby.
Show More
Show Less