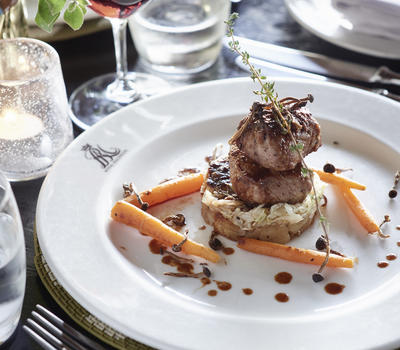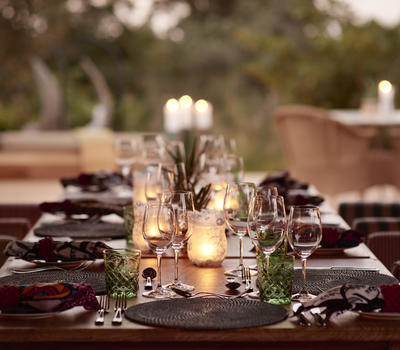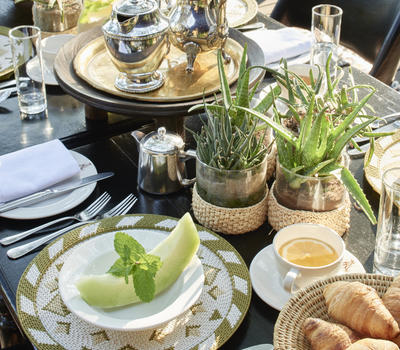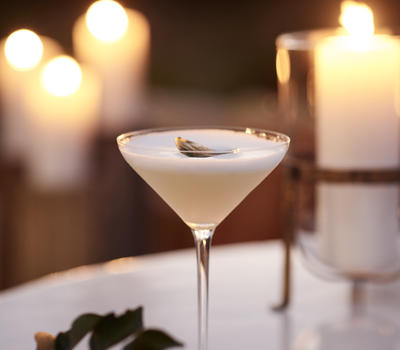 Dining at Royal Malewane is a unique and indulgent experience with a constantly changing menu and a wide variety of beautiful settings in which to savour the contemporary cuisine prepared by our Executive Chef and dedicated team. At Royal Malewane, we believe that the safari experience is synonymous with exceptional food and wine.
Exquisite plating is second nature to the chefs at Royal Malewane for whom cuisine is certainly an art. The cuisine is complemented by a natural canvas to savour as much as the delicate flavours with the dining area overlooking the Malewane River where a variety of curious creatures great and small venture to slake their thirst. Royal Malewane also offers a kosher compliant kitchen.
Show More
Show Less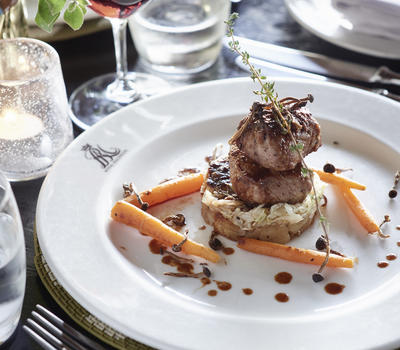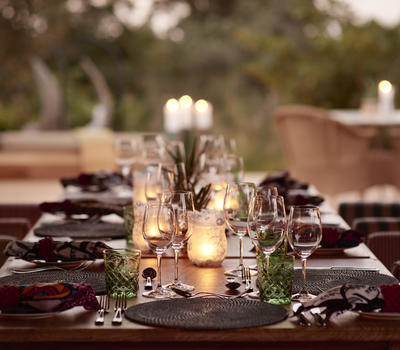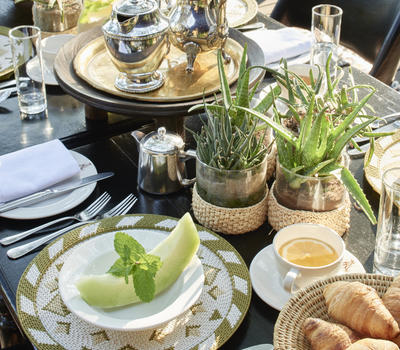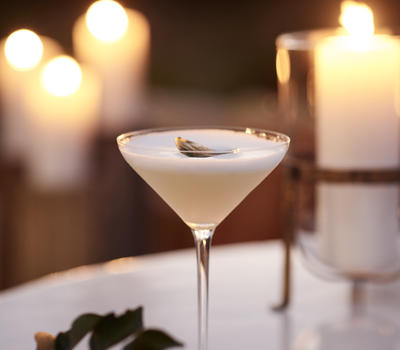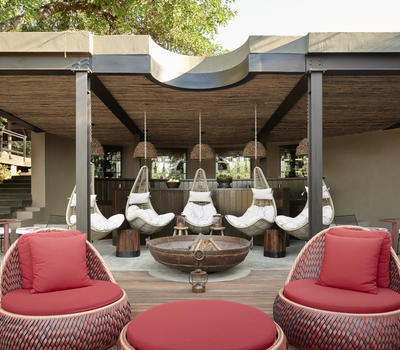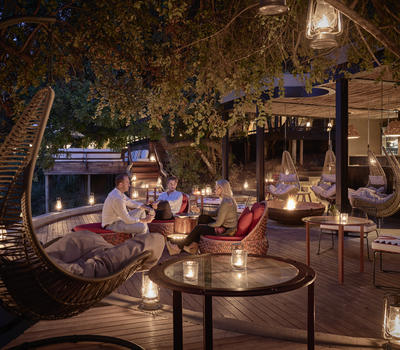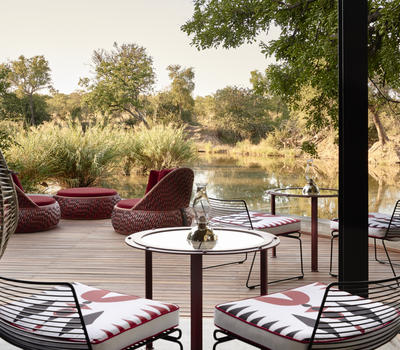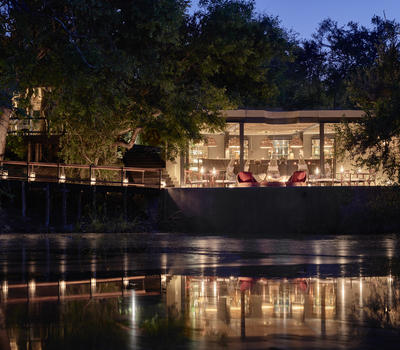 The Masiya Bar pays homage to the history of Royal Malewane and its Master Trackers, in particular, Wilson Masiya. Wilson was a part of The Royal Portfolio family since we opened our doors in 1999 and was a formidable part of the guest experience at Royal Malewane, his incredible love and wisdom for the bush having a lasting effect on all he encountered.
The Masiya Bar was built on the site of the existing boma, right on the water's edge, and showcases our fabulous collection of gins and over 50 whiskies. Guests will be able to share stories of the day's adventures over a cocktail or dine in this unique space decorated with Dedon furniture which blends into the natural environment much like a traditional hide around a watering hole.
Show More
Show Less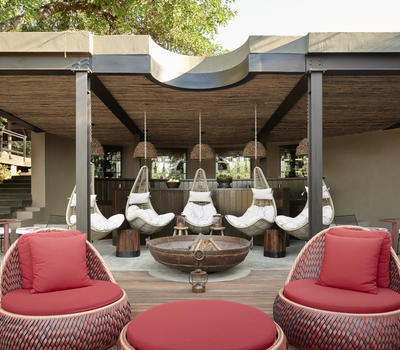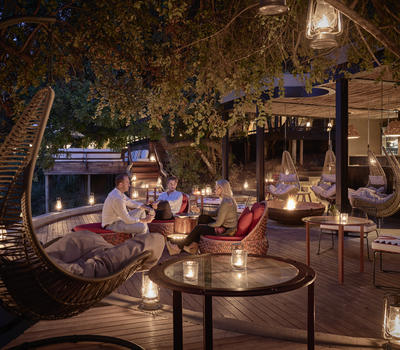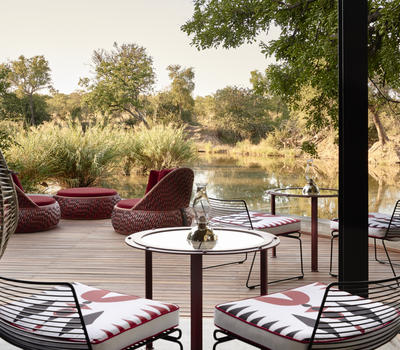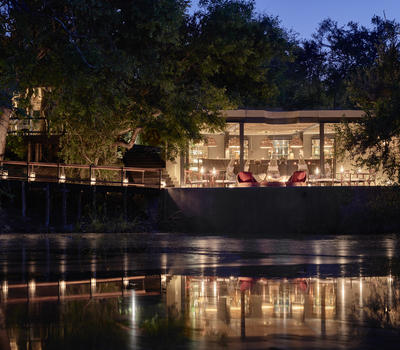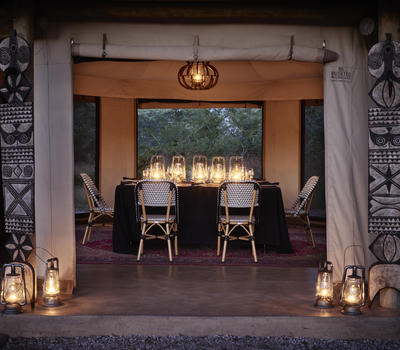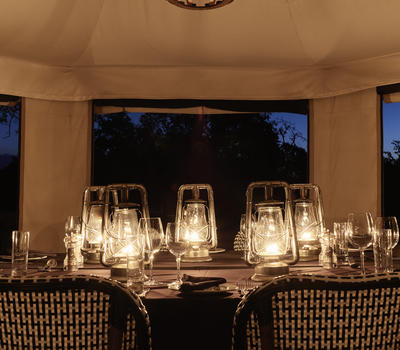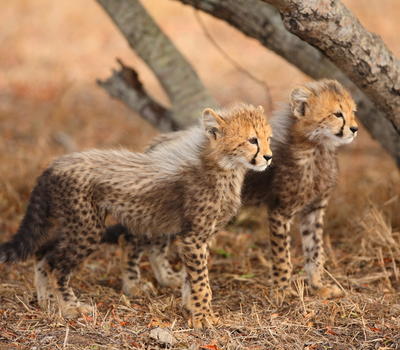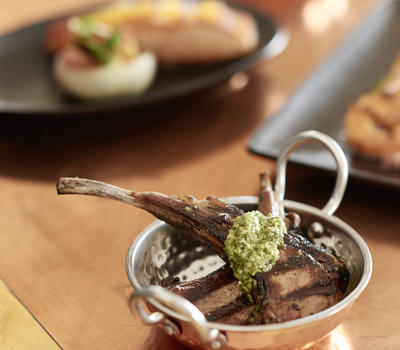 The Bush Tent at Royal Malewane provides a feast in the heart of the African wilderness. A truly remarkable and romantic experience with glowing lanterns casting a gentle light among the brightly burning braziers.
The sounds of the wild and the local village choir provide the soundtrack to a very special evening where guests can enjoy being out in the bush with the convenience of flushing toilets. Where better to enjoy a nightcap than by the fireside under the African stars as your ranger recounts the stories of the day?
Show More
Show Less