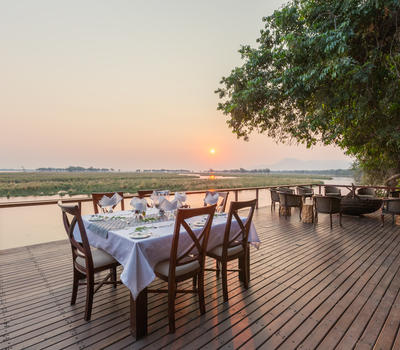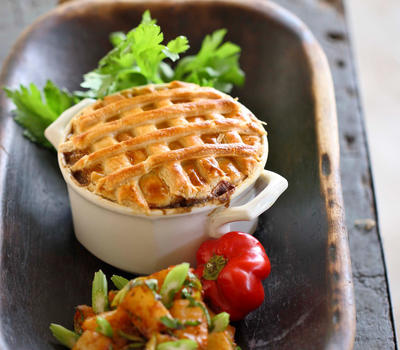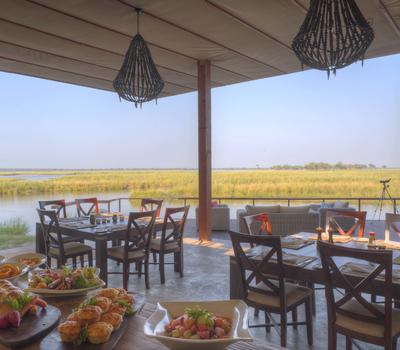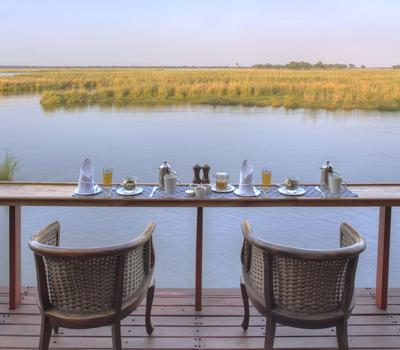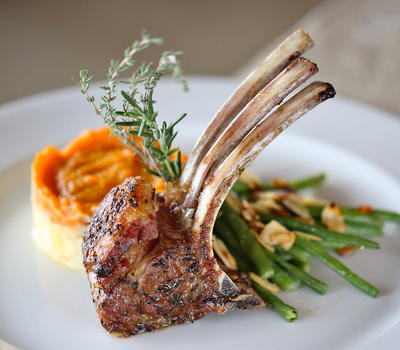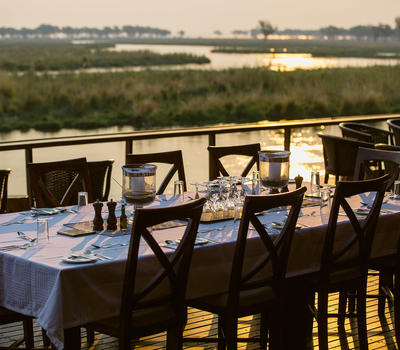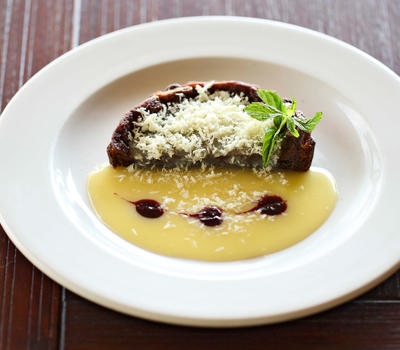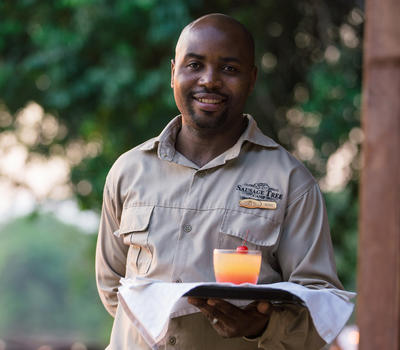 Breakfast
Available at any time, breakfast is buffet style consisting of freshly brewed coffee, a variety of teas and fresh juices; toast and oatmeal cooked on the embers of the campfire from the night before; a daily selection of pastries and muffins; cold meats and cheese; cereal, including home made meusli; and fresh fruit salad - a very healthy way to start the day. Cooked breakfasts are available to order.

12 noon for Lunch
The buffet lunch consists of a selection of hot dishes, including vegetarian, a variety of fresh salads and the hot "special bread" of the day rounded off with a petite desert or selection of cheeses. Lunch is served in the dining tent, deep in the bush or an a sandbank in the Zambezi - the cooling water lapping at your feet.

3:30pm for Afternoon Tea
To fortify you before your afternoon activity, freshly made lemonade or iced tea is served with a selection of sweet and savoury delicacies.

8:00pm for Dinner
Whilst not a formal affair, dinners consist of three courses of fine dining served with South African wines. Dinner is served at our hosted table where you can share the adventures of the day or in the privacy of your own tent served by your personal Muchinda
Show More
Show Less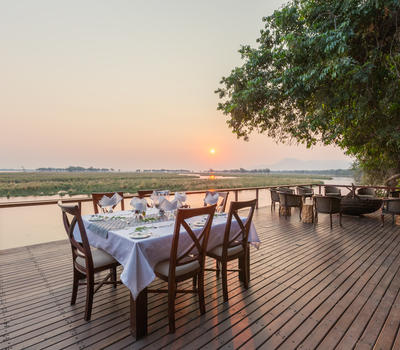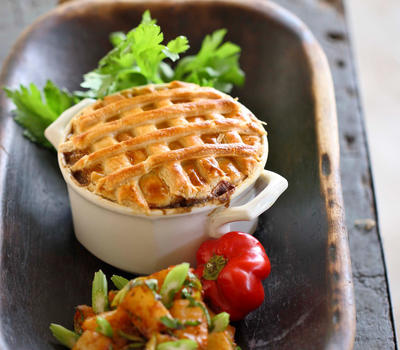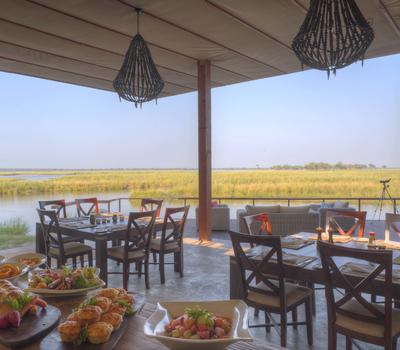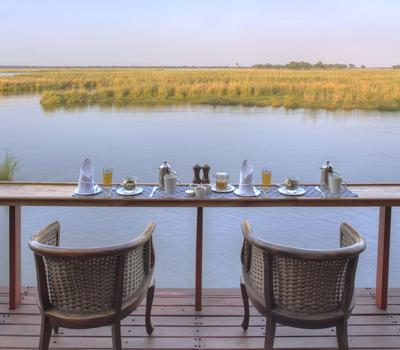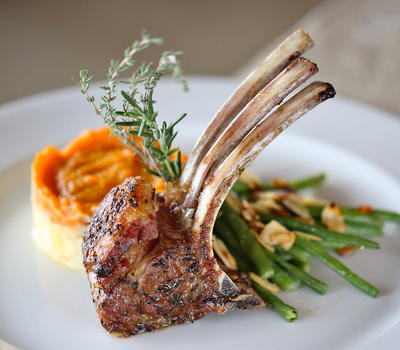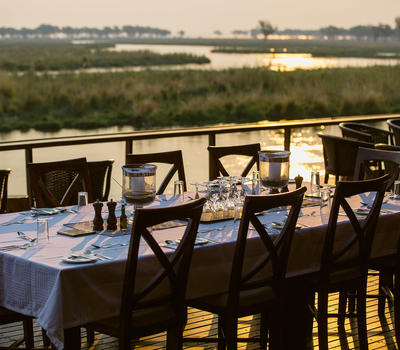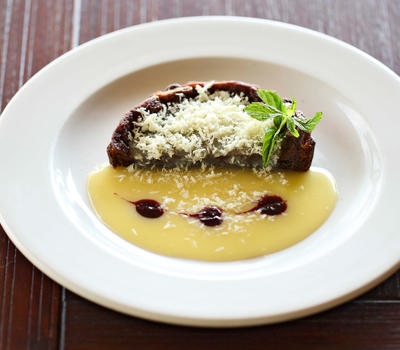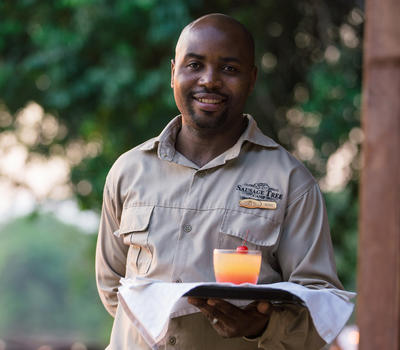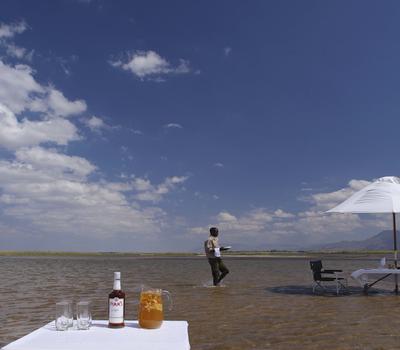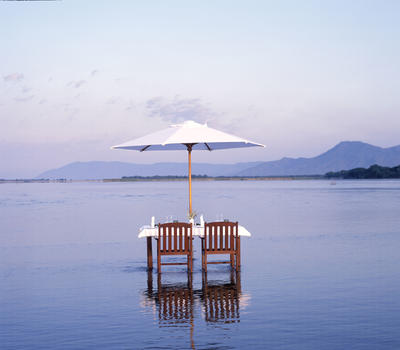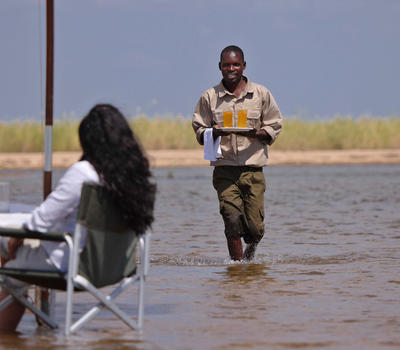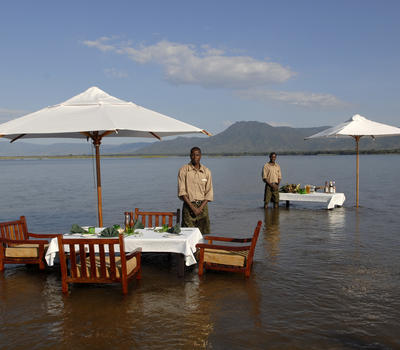 Lunches on a sandbank in the Zambezi River, the water lapping at your feet.
Show More
Show Less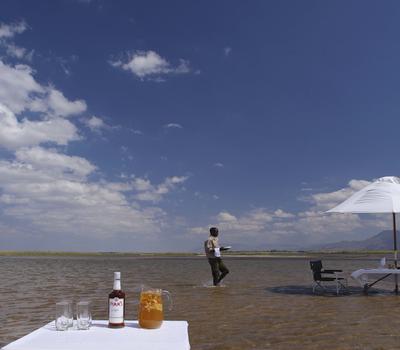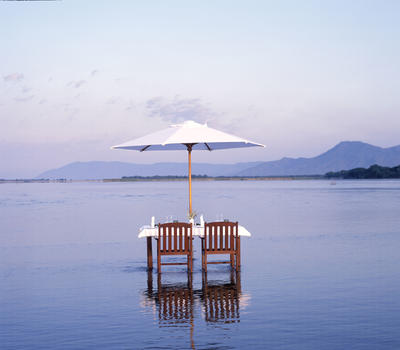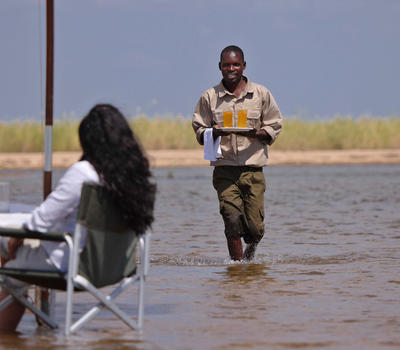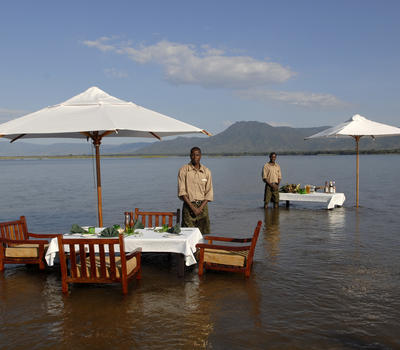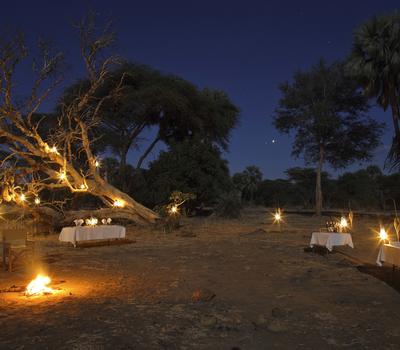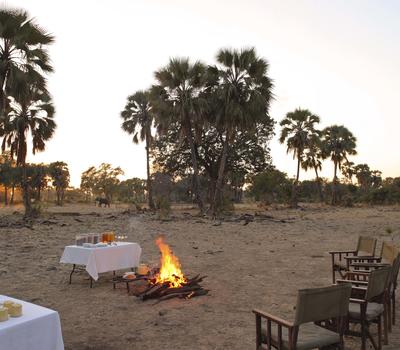 Dinner in the African Bush, under the twinkling African Stars.
Show More
Show Less