andBeyond Mnemba Island Lodge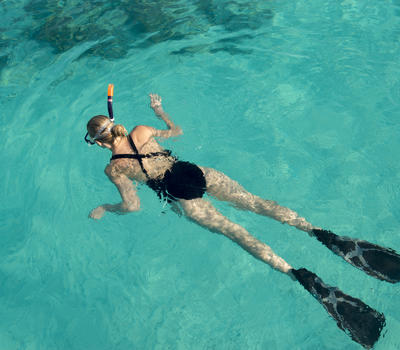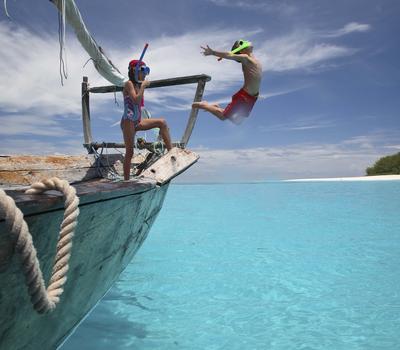 Snorkelling is ideal for those who do not wish to do a scuba diving accreditation but who want to confidently explore the shallower coral reefs, situated off Mnemba Island, with the help of a snorkel. A guided snorkelling course is also available at an additional cost, offered by andBeyond's Mnemba Island specialist dive masters, and covers safety procedures, equipment, currents and suggested snorkelling spots.
Show More
Show Less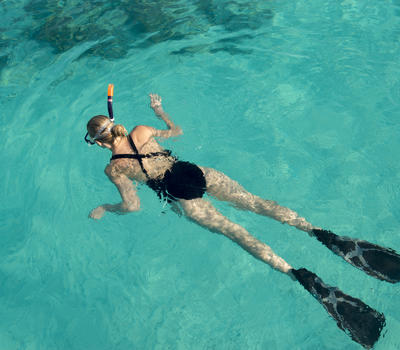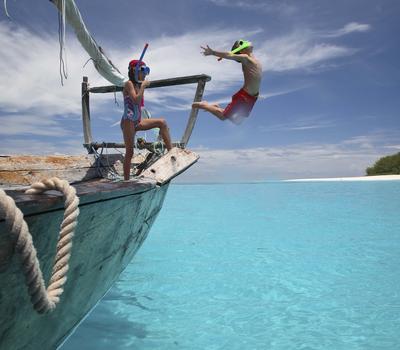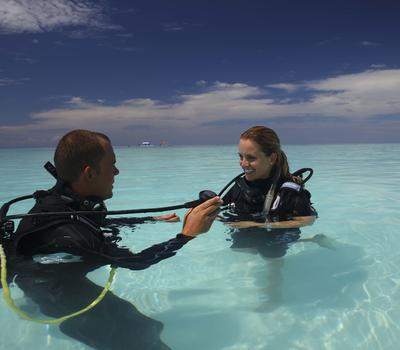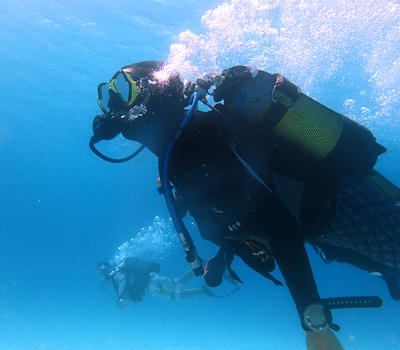 Mnemba Island has a fully stocked dive centre, and offers a full range of diving activities. If you are experienced, our Dive Instructor will guide you on fantastic dives around the Mnemba Atoll. If you are a beginner, our Instructor is waiting to introduce you to a whole new world of mystery, wonder and beauty!
Show More
Show Less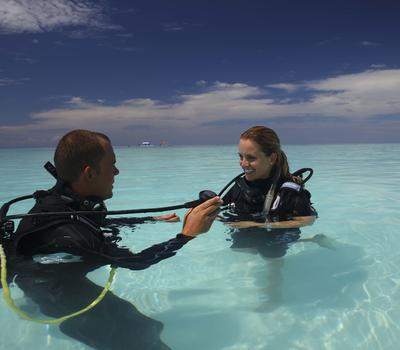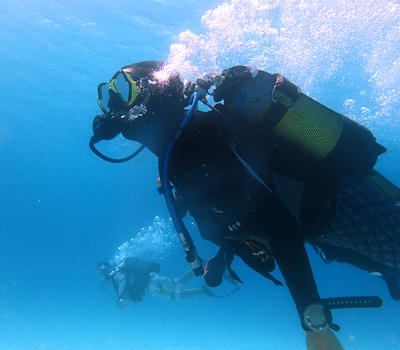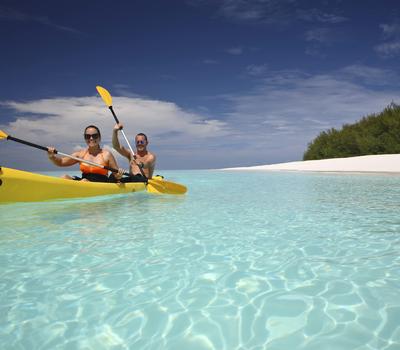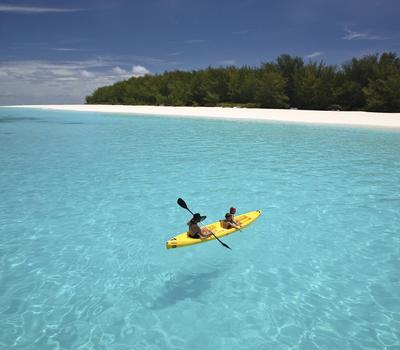 Explore the warm Indian Ocean waves in utter tranquillity in a deep sea kayak built for two. Ask one of Mnemba's Dive Instructors for a quick tutorial session or set off with your partner on the quiet waters protected by the island's surrounding reefs. Paddle along the beach to admire the changing features of the shoreline or head out into deeper waters in the hope of encountering a pod of dolphin or some sea turtles.
Show More
Show Less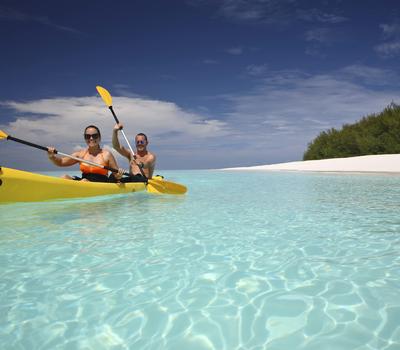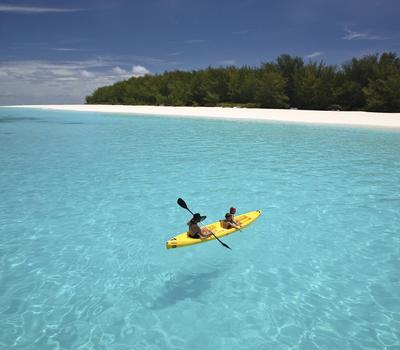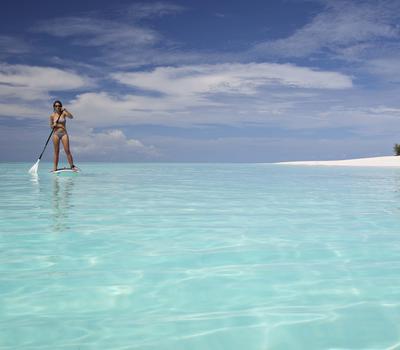 Stand up paddle boarding (Included)
Enjoy an unforgettable experience on the calm Indian Ocean waters on a stand up paddle board. Get a few tips from our expert instructors before grabbing paddle in hand and mounting the board to head out into the waves. Ideal for the calm waters off Mnemba Island, this activity allows you to glide effortlessly through the waves while enjoying exceptional views of the ocean waters and the Mnemba horizon. Watch as dolphin frolic nearby, play in the waves and guide yourself through graceful turns.
Show More
Show Less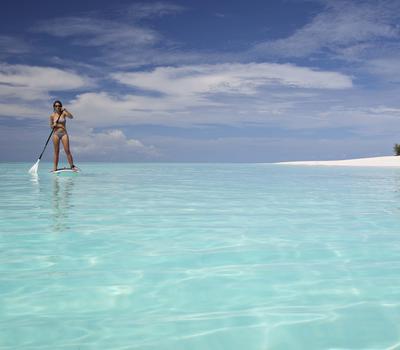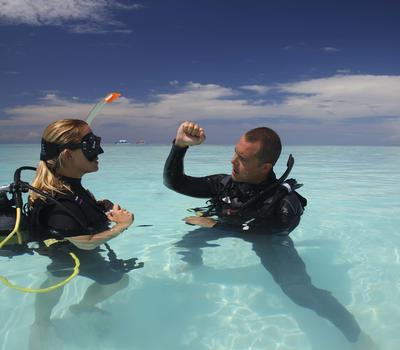 Scuba Diving Courses (Additional cost)
Add another extraordinary element to your beach holidays, gaining insight into a vast underwater world by learning to scuba dive. With the great variety of dive sites close to the island, and calm waters it is the perfect island to learn how to scuba dive or improve your skills and become a master scuba diver. There are over 14 dive sights, some just a 10 minute up to 60 minute boat ride from the island. For more experienced divers certain dive sites descend to depths of more than 150m. With a fully certified PADI diver center, there are a variety of courses offered- including refresher courses and a three day Open Water course for beginners. For those with open water certification, advanced and specialised classes, all with proper international certification are on offer.
Show More
Show Less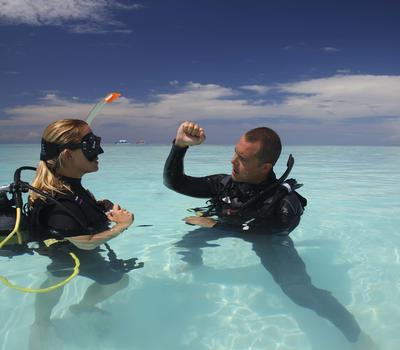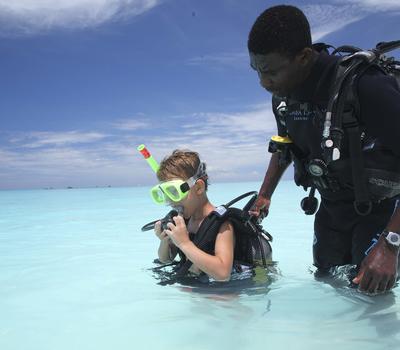 Bubblemaker course (Additional cost)
Ideal for younger children who would like to enjoy a taste of the dive experience, this course is similar in structure to the Discover Scuba course but is restricted to swimming pool depth. The course is offered to children above the age of eight.
Additional costs apply.
Show More
Show Less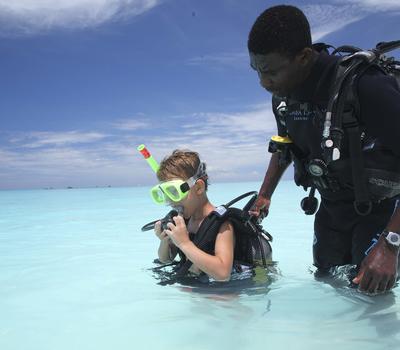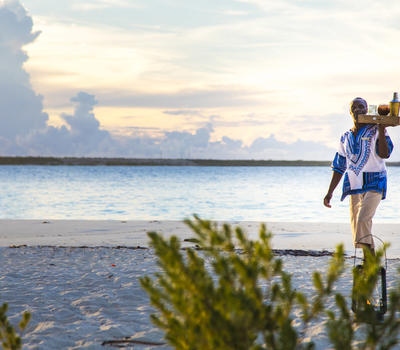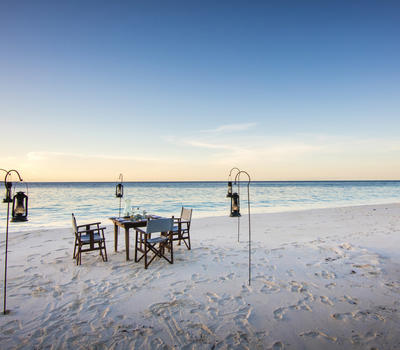 Private beach activities (Additional cost)
Give in to the lure of total isolation and pretend that you are marooned on a deserted island, albeit one where your personal butler is perpetually on hand to cater to your every desire! You may catch a fleeting glimpse of your fellow guests as you lounge in the tropical sunshine in your private beach sala or take a leisurely walk around the island. But you can also choose to make the most of your solitude with a private dinner in a secluded forest clearing or enjoy the light-hearted intimacy of a sandcastle dinner set to the sound of the waves gently sighing on the shore.
Show More
Show Less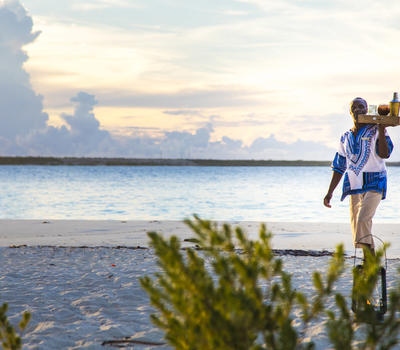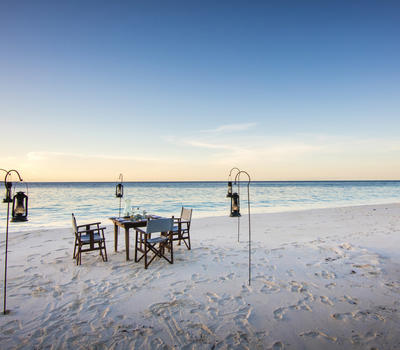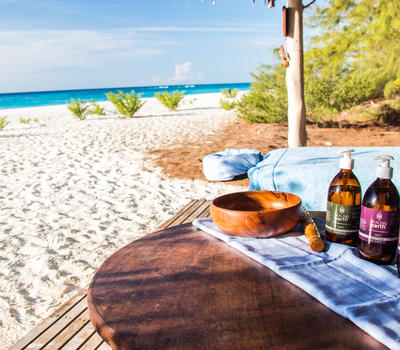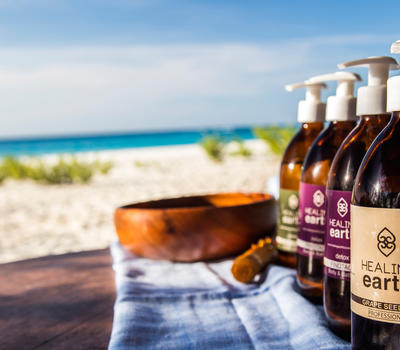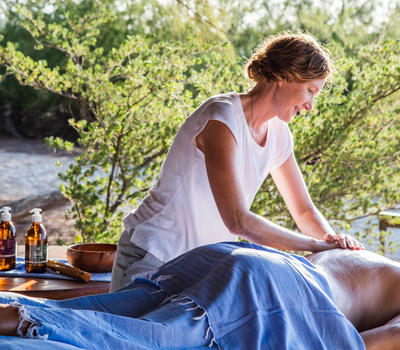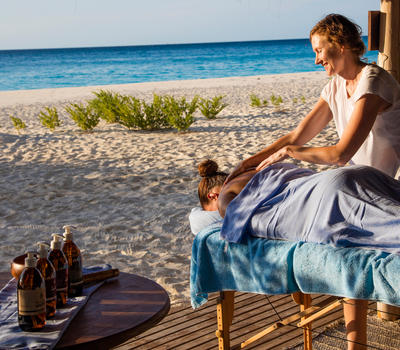 Wellness Treatments (Additional cost)
Rest and Relax
A soothing treatment using the Healing Earth Pinotage Relax Oil. to restore and rejuvenate body and mind. Bringing relief to tired, aching muscles allowing the body and soul to return to perfect equilibrium.
30min | 60min
45min | 90min
Detox
Healing Earth Pinotage Detox Oil applied with rhythmic strokes and pressure to stimulate the circulatory system and enhance the elimination of toxins.
30min | 60min
45min | 90min
Deep Tissue Therapeutic
Neuromuscular and myofascial release techniques are used to alleviate pain, improve postural discomforts and muscular tension. For ultimate relief of aching muscles!
30min | 60min
45min | 90min
The Zanzi-Spice Journey
Healing Earth have created a powerful aromatherapy combination of coffee, cinnamon, cloves and orange which will take you to a memorable Zanzi- spice experience.
Starting with an energizing and detoxing body polish which will leave your skin silky and fresh. Followed by blissful massage with our cinnamon, coffee and orange oil that will firm and energize the skin. A unique and indulgent experience.
30min | 60min
45min | 90min
Healing Earth after-sun treatment
After a long day in the sun, the soothing Aloe Vera Gel body mask will cool you down, followed by nourishing African Potato Balm to nourish and repair the skin, assisting in its recovery.
30min | 60min
45min | 90min
Healing Earth stillness foot massage
Rest, rejuvenate and hydrate your tired island feet with this soothing foot massage.
30min
45min
Healing Earth body and hydrating treatment
Using a body brush to increase circulation, whilst stimulating and preparing the skin for the deeply hydrating and nourishing Kalahari Melon Body Balm.
30min | 60min
45min | 90min
Mnemba-style Ka-Huna
Huna means "sacred knowledge" I invite you to experience the sacred spirit of Aloha, through this unique flowing and rolling massage technique that emulates the rhythm of the ocean over the body. Grounding and uplifting.
Please chat to your therapist to find out more. This treatment also needs to be booked in advance
60min
Show More
Show Less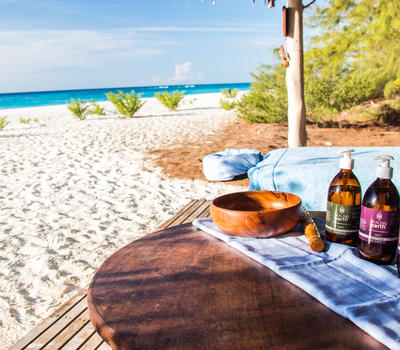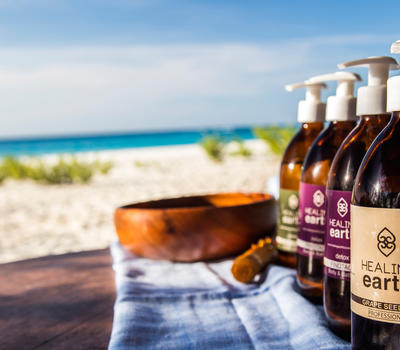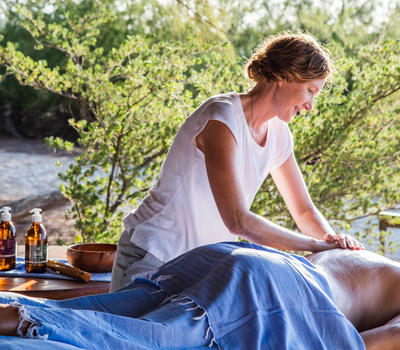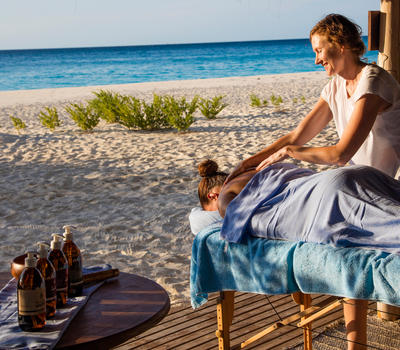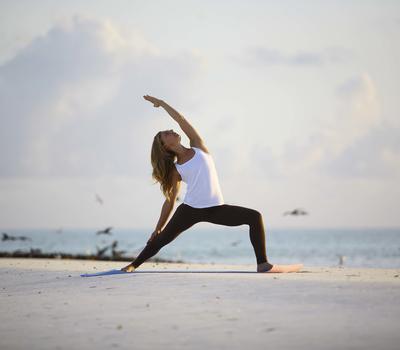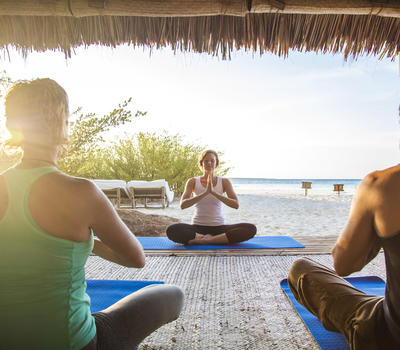 Channel your energy and increase your self-awareness with a yoga class placed against the background of a clear ocean. Classes are plentiful and can be accommodated to fit all levels of experiences and preferred style. The island has an internationally qualified yoga instructor, who is able to take private or group classes, which can be booked in advance or once you arrive on the island.
Show More
Show Less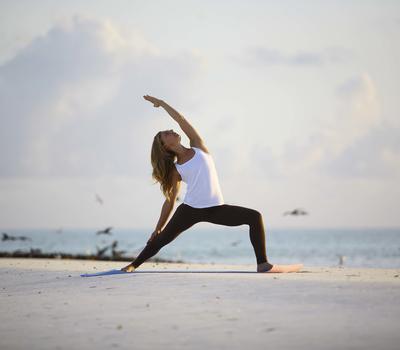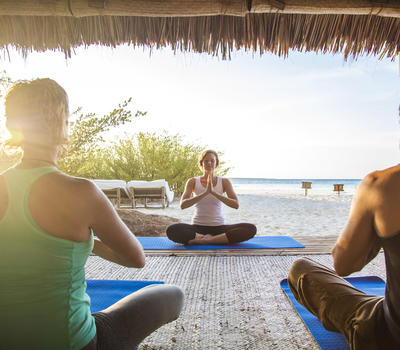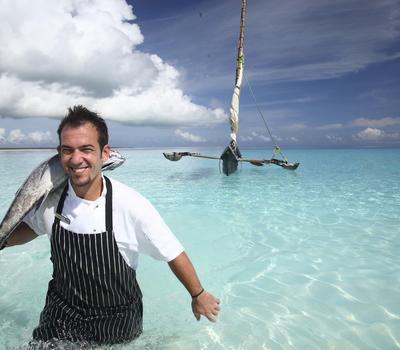 Deep sea fishing (Additional cost)
It's a battle of wills as guests test their strength against barracuda, mackerel, king fish and marlin on a full day, deep sea fishing adventure.
Additional costs apply
Show More
Show Less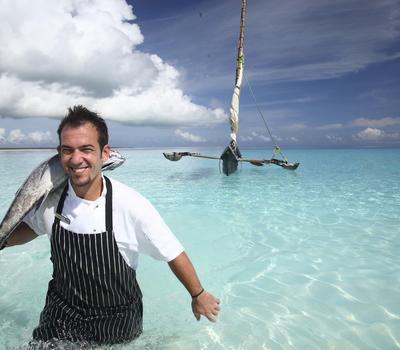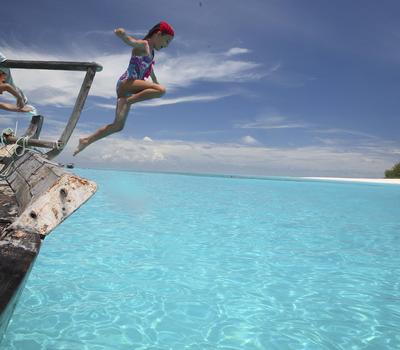 andBeyond's WILDchild programme, designed especially for children visiting our safari lodges and camps in Africa, is filled with fun, interactive activities that offer opportunities to learn and discover new experiences and cultures. Deeply rooted in the love for the African bush, it not only creates a series of unforgettable moments for the whole family but forges strong bonds between our young guests, our planet and its people.
Show More
Show Less