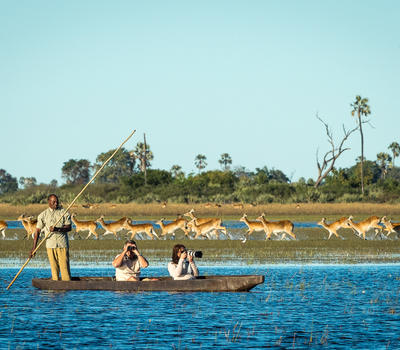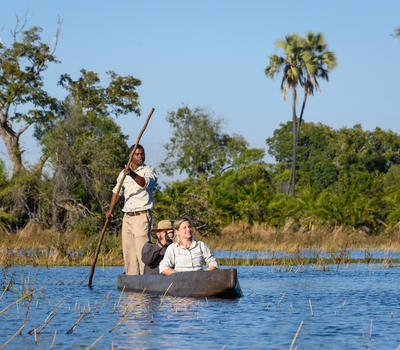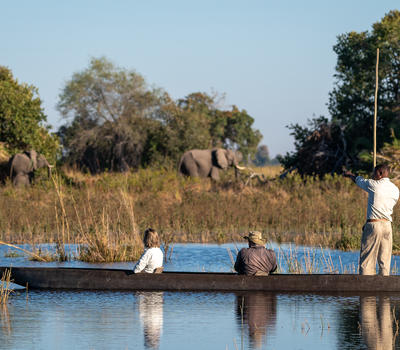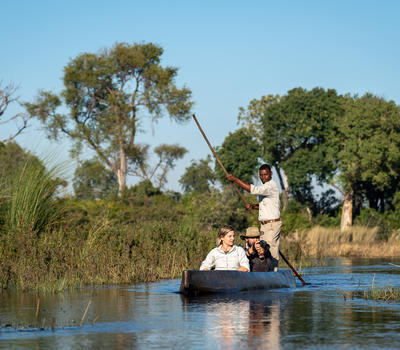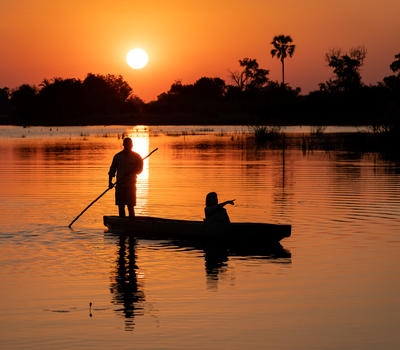 Jao Camp - Mokoro Excursion
There is no better way of viewing the Delta and its wildlife than by traditional mokoro (dugout canoe).
Show More
Show Less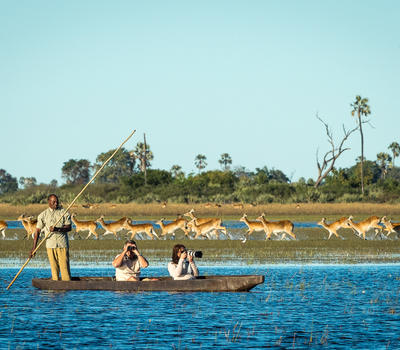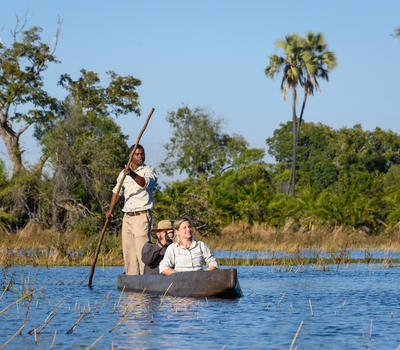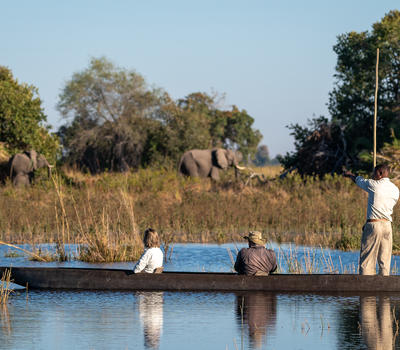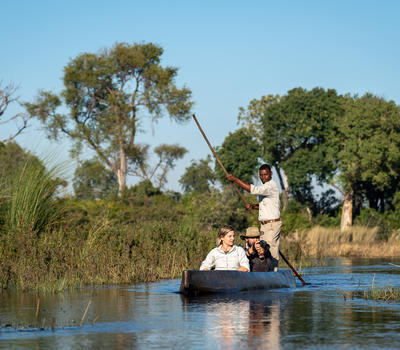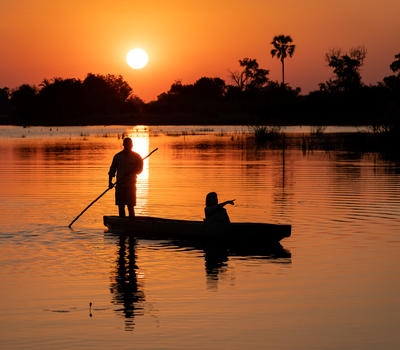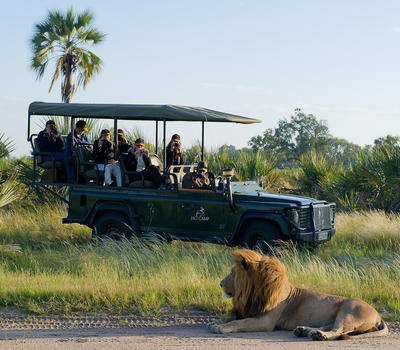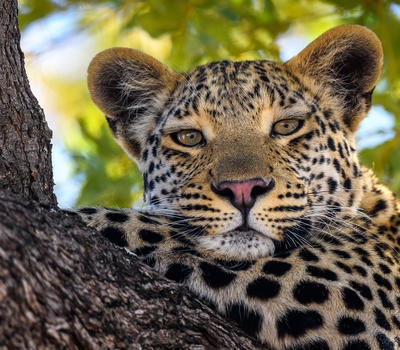 Morning and afternoon game drives are offered in open 4x4 Land Rovers each accommodating a maximum of seven people allowing each guest a window seat. We have five Land Rovers including a private vehicle.
Show More
Show Less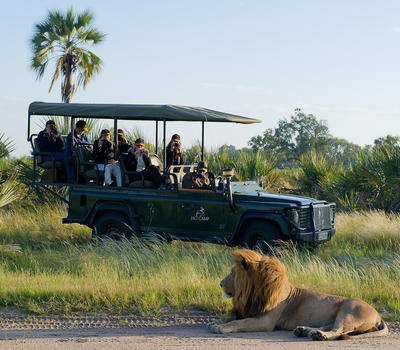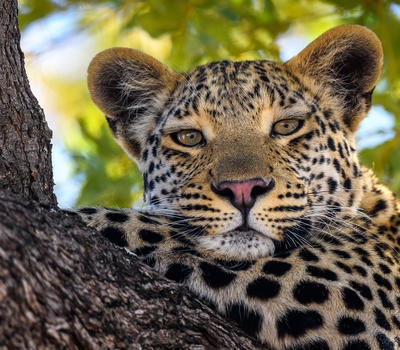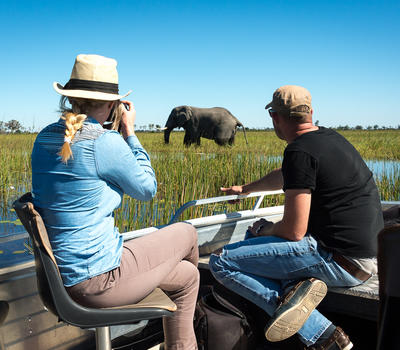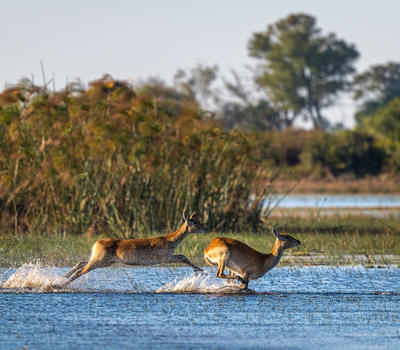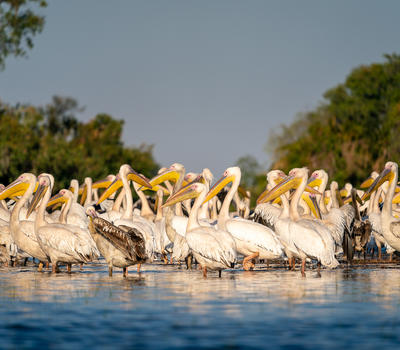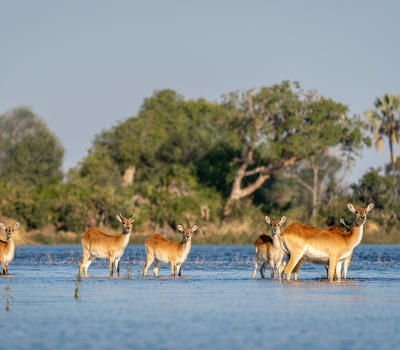 Trips in our boats in the waterways to the east of camp allow for good game viewing in the channels further away. We have one eleven-seater and one thirteen-seater.
Show More
Show Less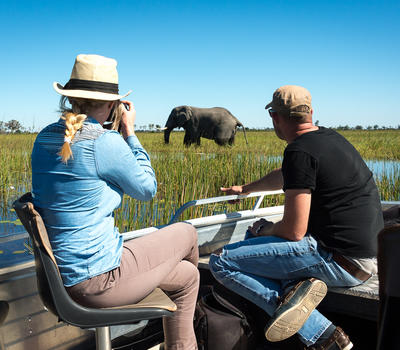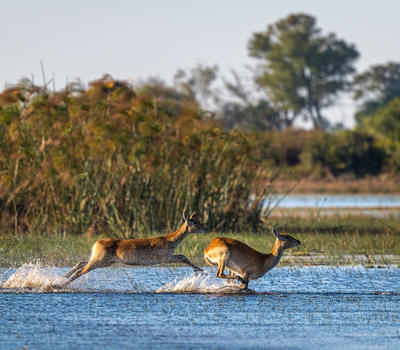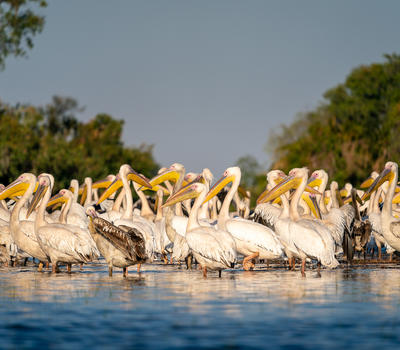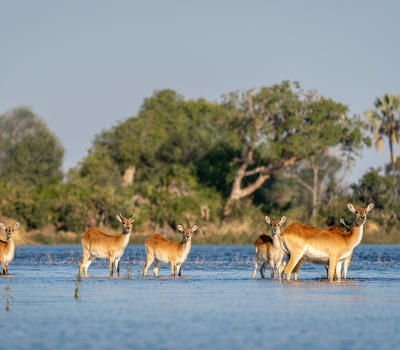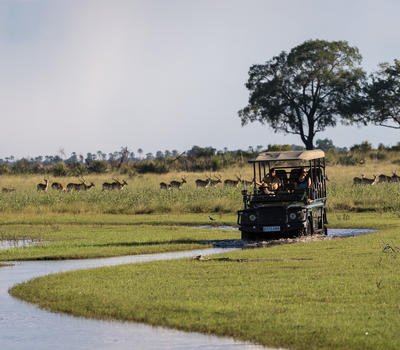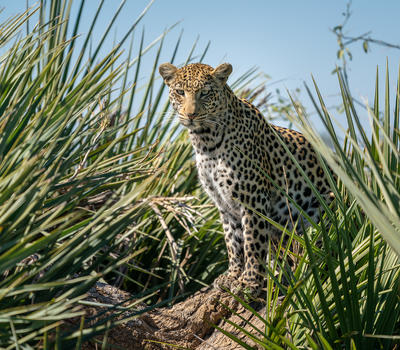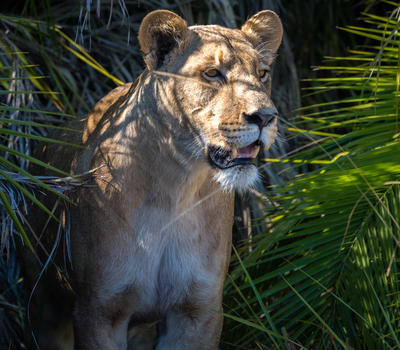 Jao Camp - Full-Day Game Drives and Picnics
A 45-minute boat ride from Jao Camp, you can enjoy a full-day game drive, along with a picnic, on wildlife-rich Hunda Island.
Show More
Show Less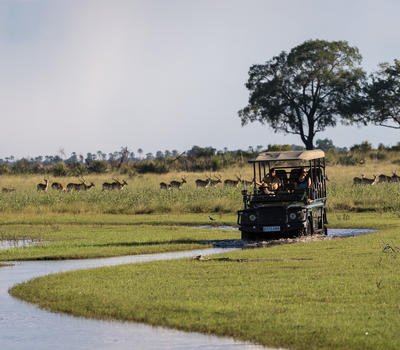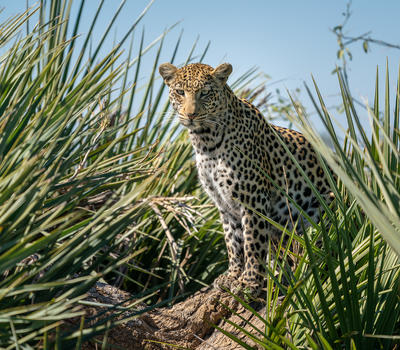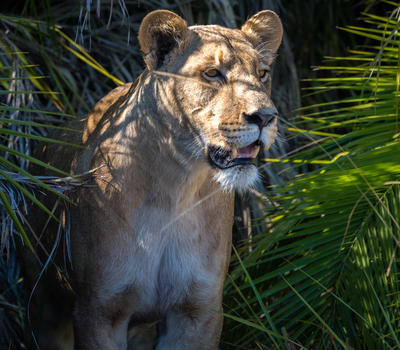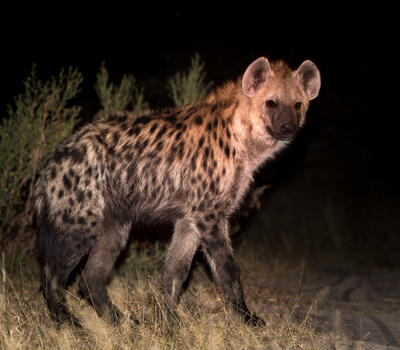 Night drives with spotlights allow you to find those nocturnal animals you wouldn't see during the day. Please note that during high water levels, night drives are not possible.
Show More
Show Less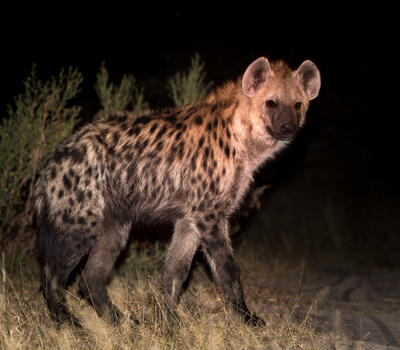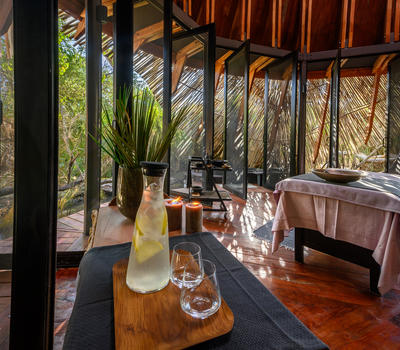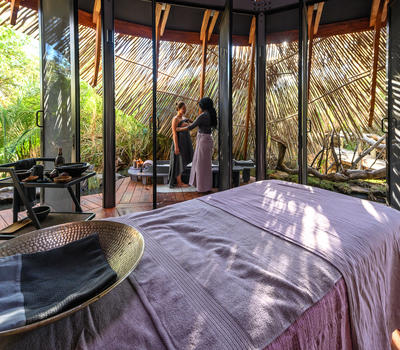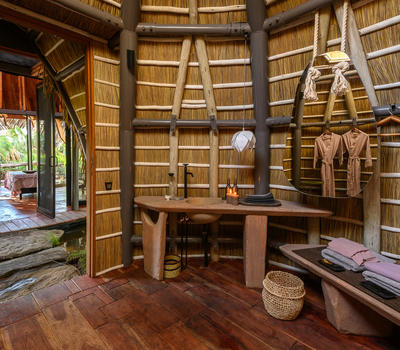 Tucked under magnificent African ebony trees overlooking lush waterways, the Jao Spa is an enchanting setting where you can rest and feel utterly restored. Here, we offer a full menu of therapies from facials to manicures, and a range of massage options.
Show More
Show Less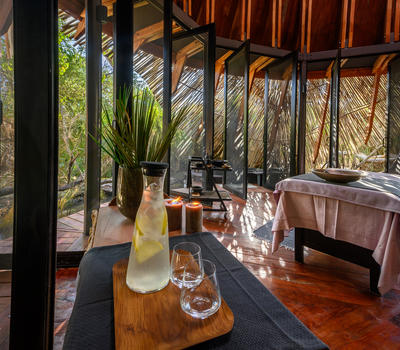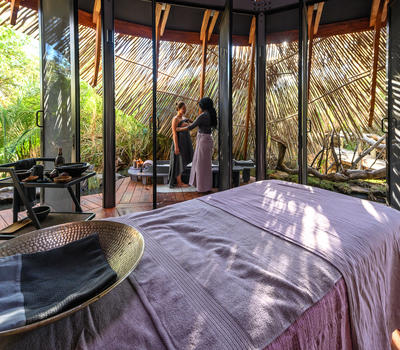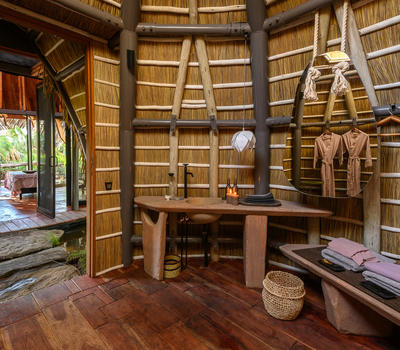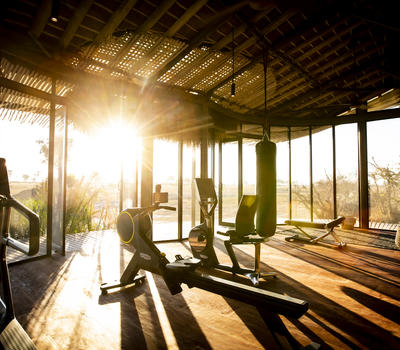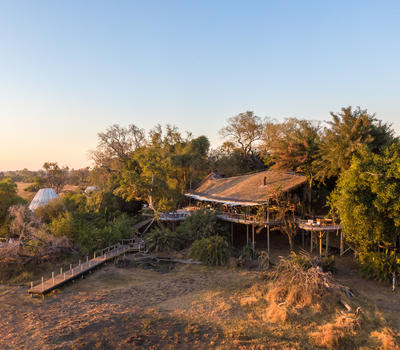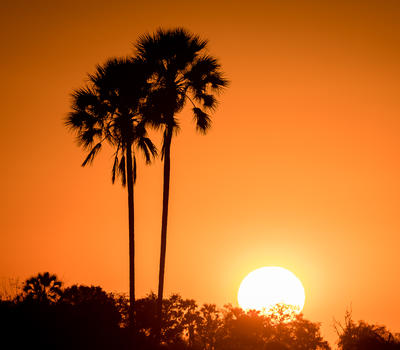 Our gym is equipped with an elliptical cross trainer, rowing machine, stationary exercise bicycle, exercise mats, medicine ball and a range of free weights between 2.5 and 25 kilograms.
Show More
Show Less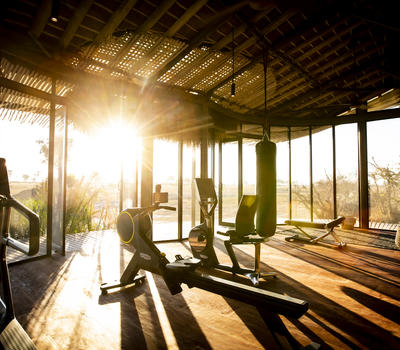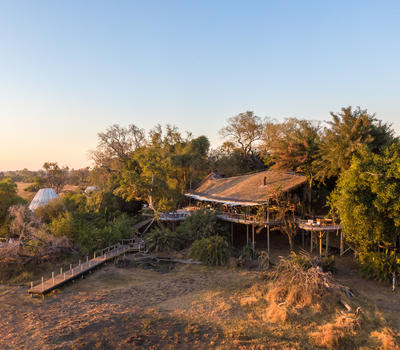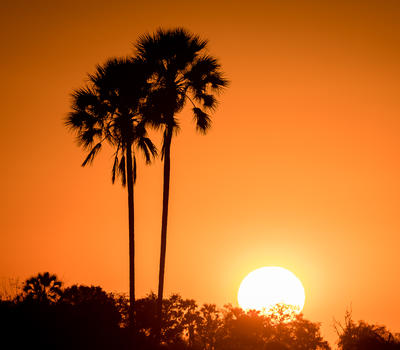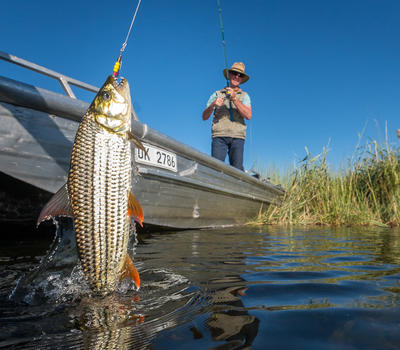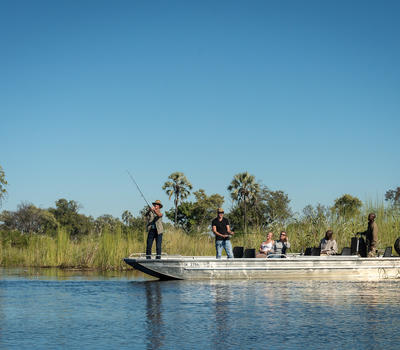 Fishing with a limited supply of basic equipment (spinner rods and a small range of lures) is on offer seasonally on a catch-and-release basis.
Show More
Show Less