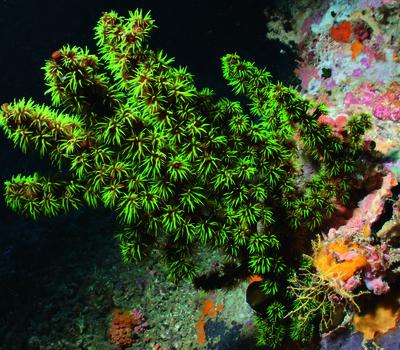 Mask, flippers and snorkel are at your disposal for the whole duration of your stay to help you discover the giant aquarium of the Mitsio seas.
Show More
Show Less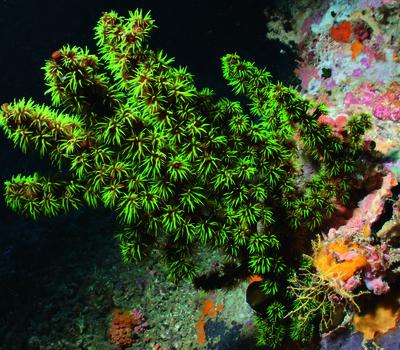 A beach tennis volley is available. Rackets and balls available at the reception.
Show More
Show Less
Catamarans are at your disposal on the beach, with or without coaching. You will also find kayaks to go rowing around the island.
Show More
Show Less
Volleyball and Pétanque (Game of Bowls)
Every evening around 6:00 p.m.,during the cooler hours of the day.
Show More
Show Less
Aquagym in the sea is proposed in the morning for physical fitness.
Show More
Show Less
Our team will serve as guide on a long walk around the island. A full panoramic view of Tsarabanjina and the Mitsio Archipelago can be enjoyed from the top of the hills.
Show More
Show Less
They can be borrowed from the bar.
Show More
Show Less
For beginners or qualified divers. Our diving team offers PADI courses. They will take you on a discovery of the coral reefs of Mitsio for certified divers (equipped with PADI, CMAS, NAUI certifications) or propose a discovery dive for beginners.
Show More
Show Less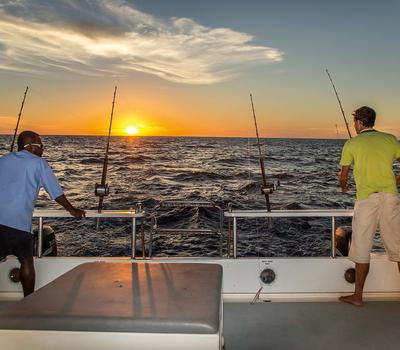 Fish with drag net on sites teeming with fish, the best in the region.
Show More
Show Less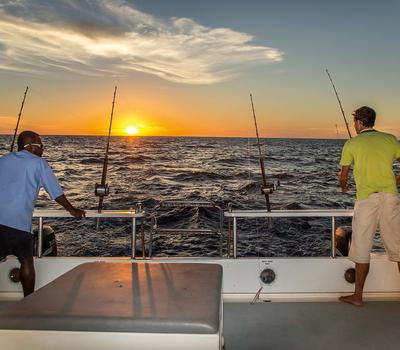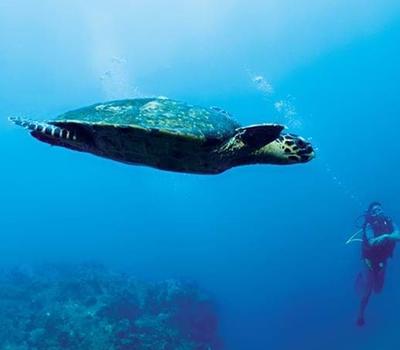 Massage Room - U Spa by Constance
With the aspect of a beach chalet, the new massage room with exclusive decoration and furniture now offers the opportunity for guests to enjoy their U Spa by Constance treatments in a very special place. An outside shower has been designed into the surrounding rock face. Bookings are available between 09:00am to 19:00pm.
Show More
Show Less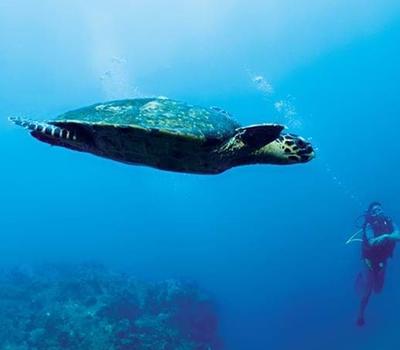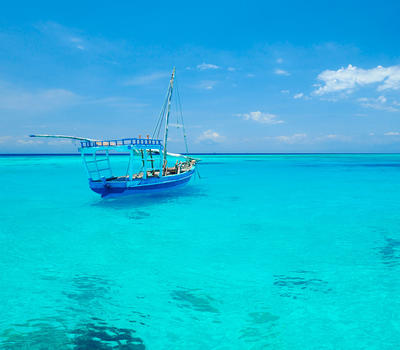 Various excursions are offered. You can observe the sunset on the Frères islands with a ballet of frigate birds, northern gannets and white-tailed tropic bird. Traditional fishing in the evening or visit Nosy Komba. Boat trip to the great basalt columns, the famous sight of "Grande Mitsio".
Show More
Show Less