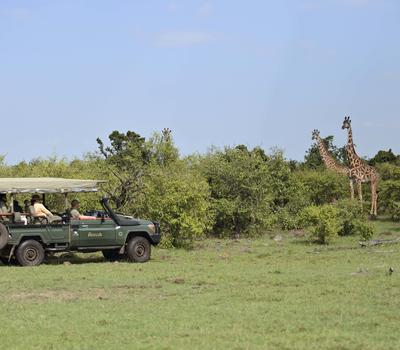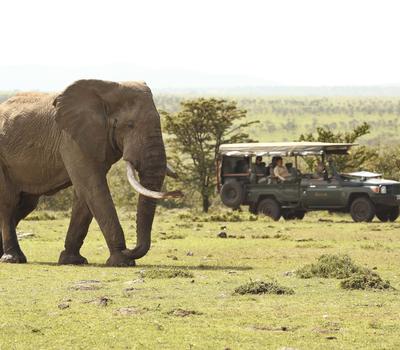 Game drives happen twice per day: in the morning and again in the late afternoon. We can also stay out late to spot nocturnal animals and venture off-road. Our vehicles are seven-seaters with open sides or five-seaters with roofs that open so you can stand for a better view. All vehicles are fitted with power points and fridges, so we can comfortably cruise around the bush all day.
Show More
Show Less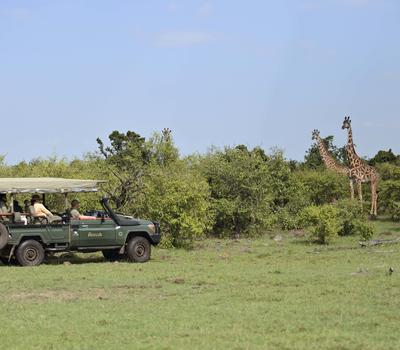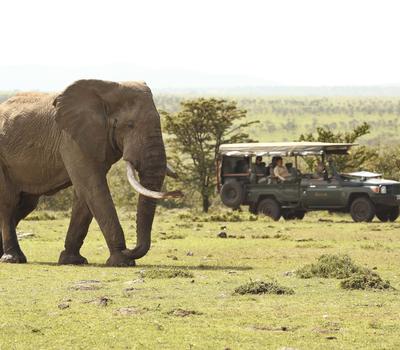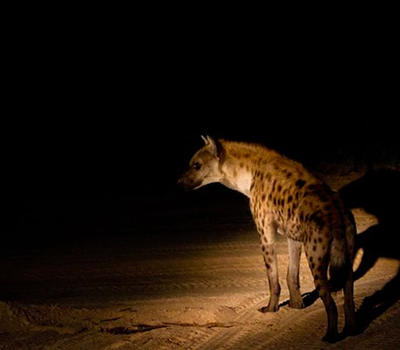 A night safari gives guests the opportunity to spot animals that spend the day snoozing. Our vehicles are equipped with special spotlights that give you the thrilling experience of watching predators as they stalk their prey.
Show More
Show Less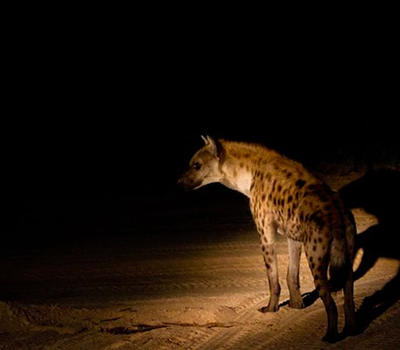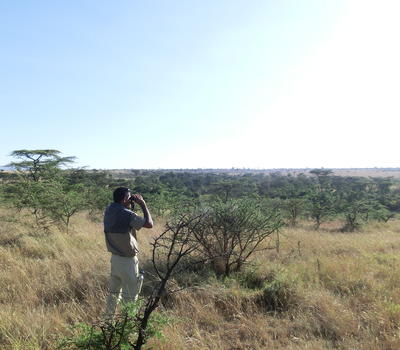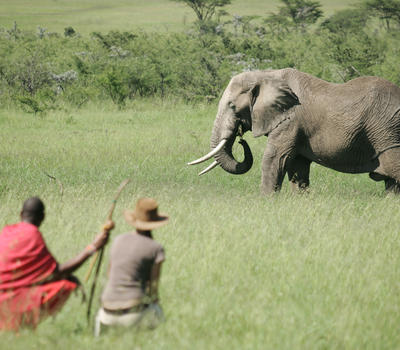 There's nothing like a walking safari for learning about the Mara ecosystem. A passionate and specially trained Asilia guide will lead a walk through the savannah, pausing to explain bird and animal behaviour, and how all the small things work together, from termites to dung beetles. (additional cost)
Show More
Show Less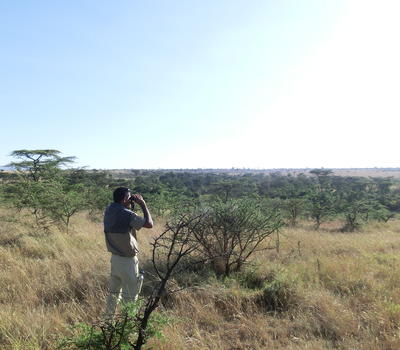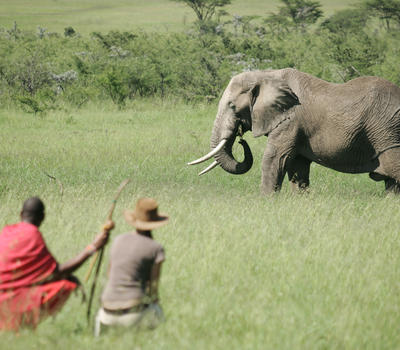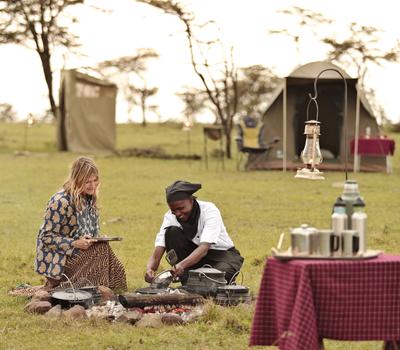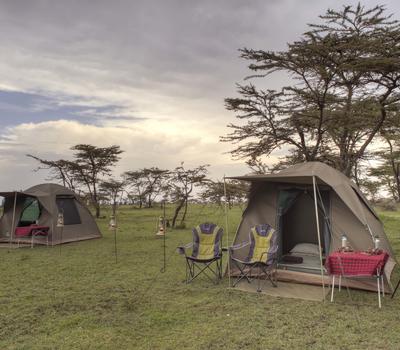 This is one of the most exciting activities Asilia has to offer and is perfect for those who want an intimate safari experience. Set out on a walking safari in the afternoon and spend a night fly camping in a remote part of the conservancy. We'll cook dinner over a campfire under the stars and the sounds of the bush will lull you to sleep. We return to the main camp the next morning. (additional cost)
Show More
Show Less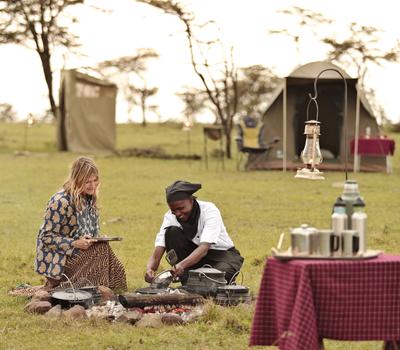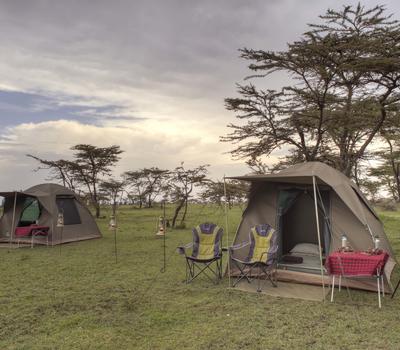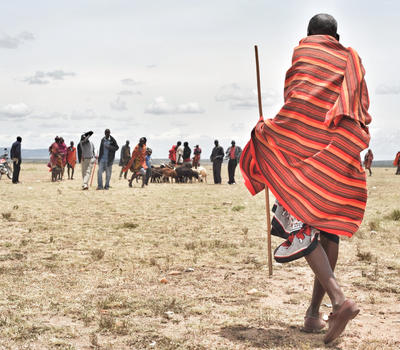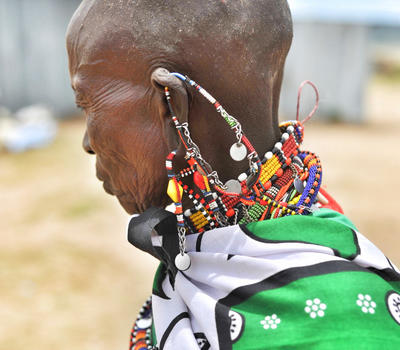 Cultural and community visits
Asilia can organise a trip to a nearby Maasai village, where you can meet our neighbours and learn about Maasai life. We take great care to plan these trips with sensitivity and respect for the local communities. (additional cost)
Show More
Show Less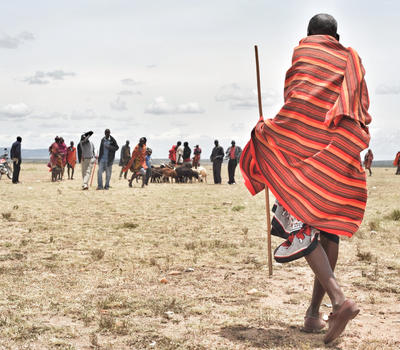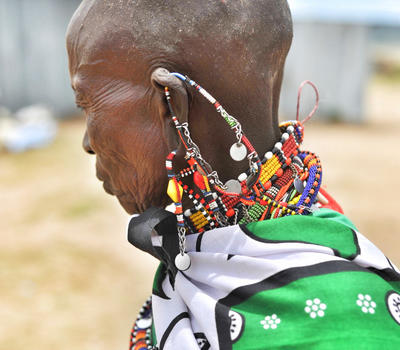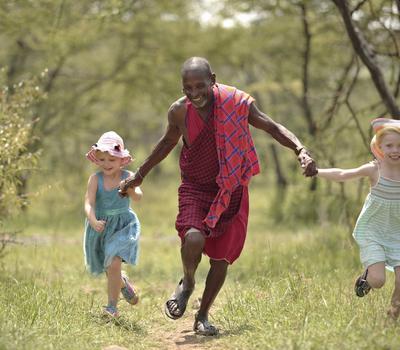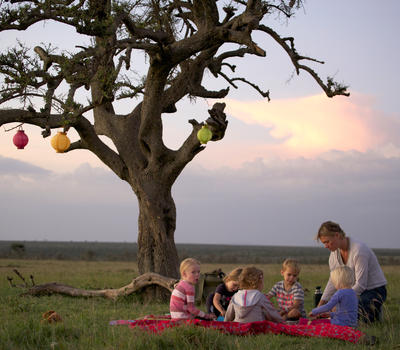 Children's safari programme
Our guides are great with kids. Many of them are parents themselves and love taking children on safari. They can teach them bush skills such as how to track animals, while telling Maasai folktales and stories about life in the Mara. We can plan games or visit a local school to meet future pen pals and learn more about Maasai culture.
Show More
Show Less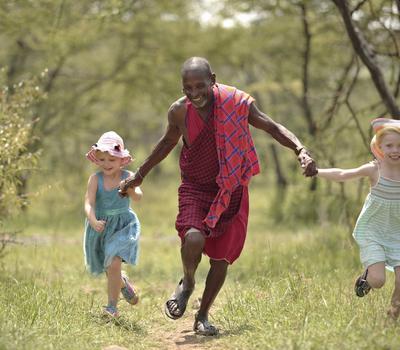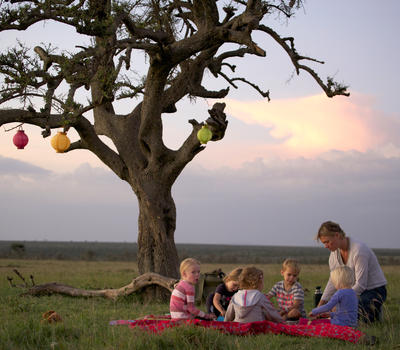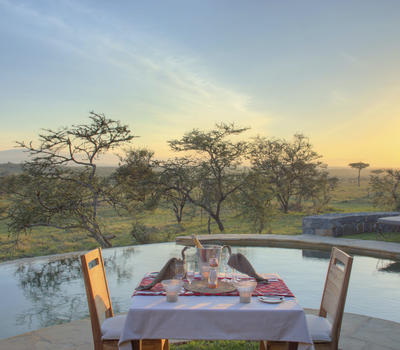 You won't regret the early start when you find yourself sailing over the Mara plains as the sun peeks over the horizon. A hot-air balloon ride offers an incredible vantage point. From above, follow the river and glide over a confusion of wildebeest, journey of giraffes or dazzle of zebras. Balloon rides are at an additional cost and are subject to weather conditions. (additional cost)
Show More
Show Less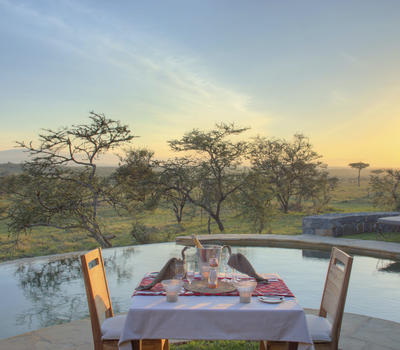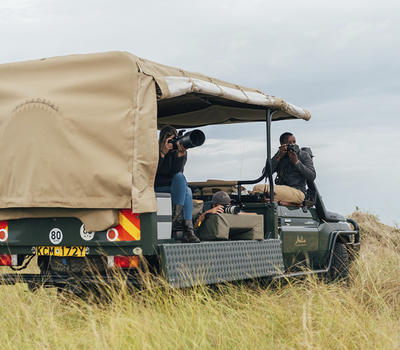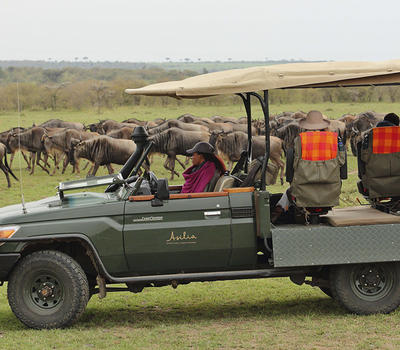 Naboisho is home to one of Asilia's specially modified photographic vehicles. The open vehicle allows keen amateurs and professional photographers alike to shoot at eye level with wildlife. It is equipped with all the gear to ensure award-winning shots — from beanbags and camera rests to 360° swivel seats. You can read more about the vehicle here. Please enquire to ensure availability of the vehicle and confirm any additional fees. (additional cost)
Show More
Show Less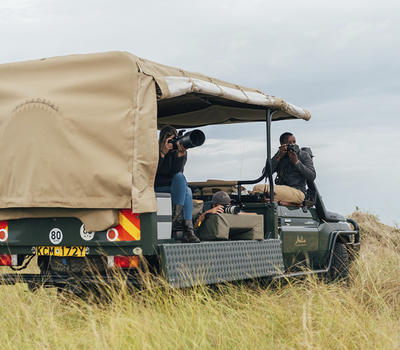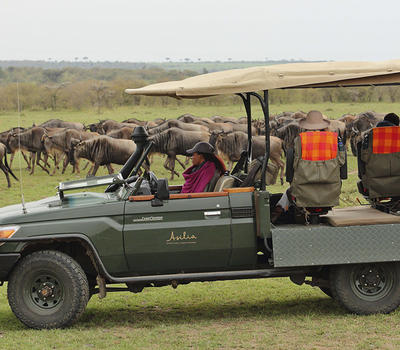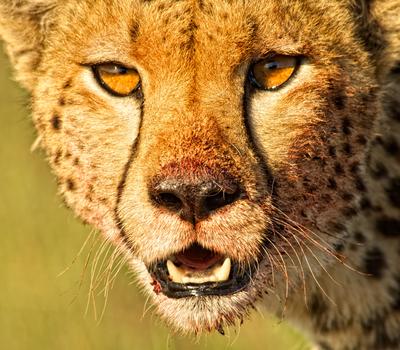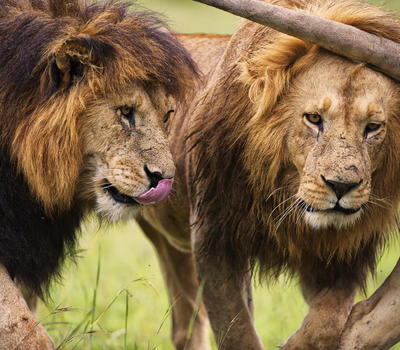 Due to the high concentration of wildlife, many research programmes are conducted in the Mara Naboisho Conservancy. Researchers sometimes visit camp and spend an evening with guests sharing their findings and experiences of working in the bush.
Show More
Show Less